Our Favorite Christmas Jumpers: 2018 Edition!
last updated:
Dec 03, 2018
557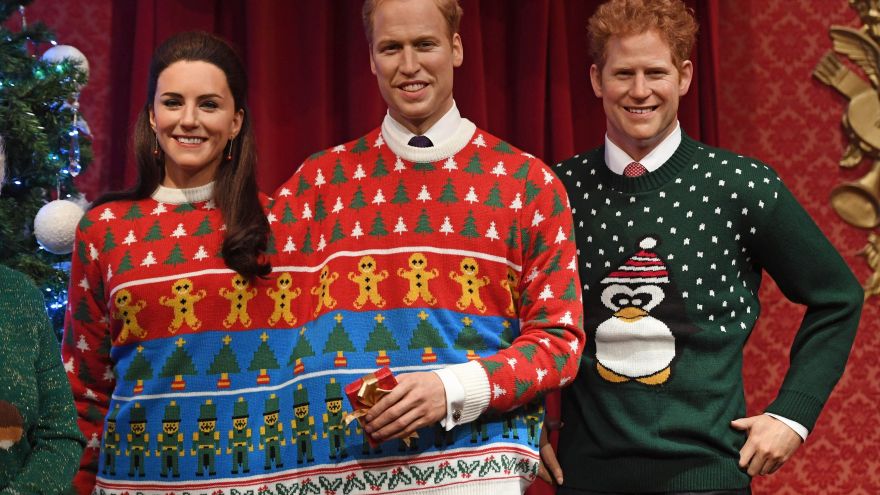 It's never too soon to start pulling out your favorite Christmas jumpers to wear before the holiday season really takes off, but you might be looking to update your Christmas wardrobe for the 2018 season.
We've found some of the best jumpers that are not only amazing in terms of their aesthetic but that are also incredibly comfortable to wear on even the coldest nights. No matter if you're looking for an iconic ugly Christmas sweater or something that is actually appealing and appropriate to wear out and about, our team has found something for everyone!
1. v28 Men's Christmas Sweater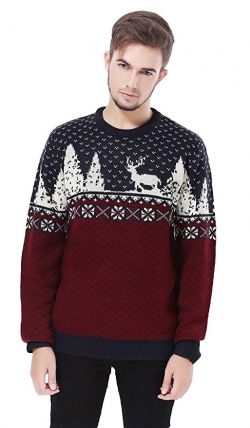 Although the name suggests that this sweater is a men's sweater, we'd like to think that they are unisex as the designs are equally as appealing for men as they are for women. What makes this jumper unique is the fact that it is not only available in one print, but 9 different prints, which makes it far easier to find the perfect Christmas pattern for your needs. From a skiing Rudolph to a hip-hop penguin, you'll be able to find something that accentuates your vibrant personality.
Crafted out of 100% acrylic, you'll easily be able to machine wash and dry your new jumper meanwhile knowing that the material will only get softer the more that you wear it. We also love how warm the sweater is, especially when compared to other holiday sweaters that are mostly made for their look rather than their comfort.
2. Pink Queen Women's Knitted Pullover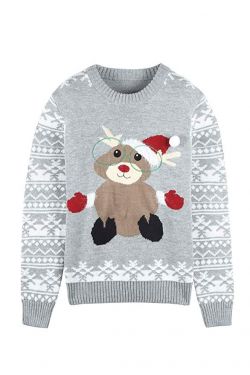 We love the Pink Queen Women's Knitted Pullover because although it's made out of 100% acrylic, the weaving of the material looks slightly similar to wool, which is perfect for the Christmas season. Similar to the previous jumper, there are 12 different patterns and designs that you can choose from depending on your personal preferences, though our favorite is surely the adorable reindeer with glasses.
When worn, you'll immediately realize how soft the sweater is against your skin, but it's also incredibly warm even when worn in sub-zero temperatures with a winter jacket. With thick sleeves and a thick torso, it's the type of sweater that looks exceptional on any body type and is easily paired with anything in your closet.
3. v28 Women's Christmas Pullover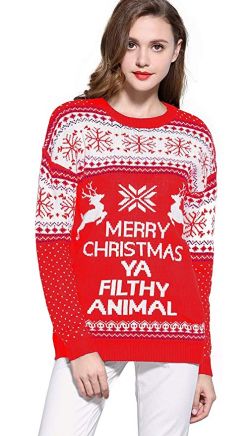 If you're someone who's a huge fan of the "Home Alone" franchise, you can't go through another Christmas without a "Merry Christmas Ya Filthy Animal" sweater to show that you're a part of the fandom. Available in several different colors, you'll be able to choose the sweater that best matches your fashion sense and what makes the v28 Women's Christmas Pullover interesting is that although it's designed to look like an ugly sweater, it still comes off quite fashionable.
If you're not interested in acrylic like the other sweaters above, you'll be glad to know that this one is made from 100% cotton that has already been pre-shrunken, however, we recommend not drying it in the dryer and allowing it to air dry.
4. v28 Women's Oversized Cardigan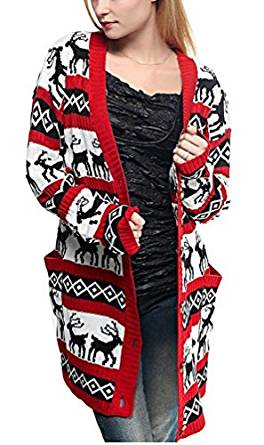 Perfect for the type of person that is looking for a Christmas sweater that is more fashionable than it is traditional, this cardigan is the best choice that you could have. It's the perfect combination of Christmas red, black, and white, with a similar appearance to your traditional idea of a holiday sweater, but with a more modern approach to its design. We love how it's oversized, which only helps to make you feel cozier when you're wearing it and you can choose from 5 different color combinations and patterns.
5. Playstation Official Ugly Sweater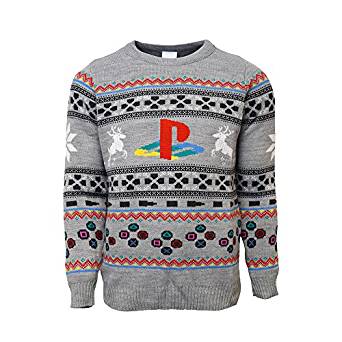 Although it might be slightly more expensive than the other sweaters on this list, the Playstation Official Ugly Sweater is a fantastic investment for someone who is looking for a Christmas sweater that they'll appreciate and wear over the years.
Above all else, there is plenty of other authentic video-game inspired ugly Christmas sweaters that you can get your hands on as well. What we love the most about the Playstation Official Ugly Sweater is the fact that it's crafted with quality and longevity in mind. Available in 7 different sizes and 100% knitted, you'll love the combination of the classic Playstation logo, D-Pad, and more on the print.
6. Guardians of the Galaxy Jumper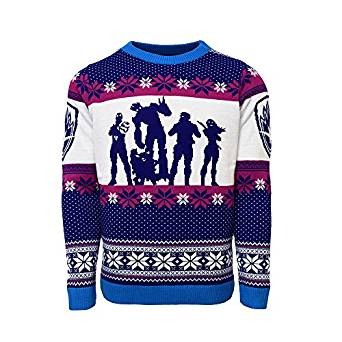 Constructed with the same level of quality as the Playstation Official Ugly Sweater, the Guardians of the Galaxy Jumper is perfect for fans of the iconic Marvel Universe and all of its lovable and hilarious characters. 100% knitted with images of Groot, Rocket, Starlord, Gamora, and Drax, it's the only thing that's missing from your Christmas wardrobe. You'll also appreciate how it's available in 8 sizes and will surely showcase your favorite characters in the best light.
7. Sidefeel Women's Knitted Holiday Pullover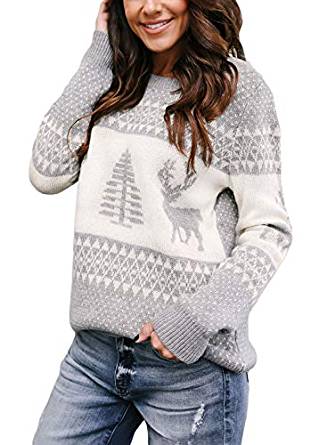 As another Christmas jumper on the list that leans more towards fashion than your typical ugly Christmas sweater, the Sidefeel Women's Knitted Holiday Pullover could double as a gift for a friend or family member. It's available in a wide variety of different colors and designs, however, our favorite is the white/grey print as it goes with any wardrobe and is certainly appropriate for Christmas parties, holiday shopping, or just hanging out at home.
We also love how it falls perfectly between lightweight and chunky so that you can wear it throughout the entire year without feeling too encumbered by a thick fabric. Also, the Sidefeel Women's Knitted Holiday Pullover has more of a relaxed fit, so it's the type of jumper that you can throw on and feel comfortable the entire day.
Final Thoughts
You can guarantee there are hundreds of different Christmas jumpers that you can find online, but it's important to remember that not all of them are created equally. If you're looking for something that you can wear for a single night, your choices are bountiful, however, if you want something that will last the entire winter, we recommend choosing one of these 7 fantastic designs that we've found.
Perfect for teachers, weekend outings with friends, or relaxing at home, there's surely a jumper for everyone in this list.
Pin for later