This product is listed here: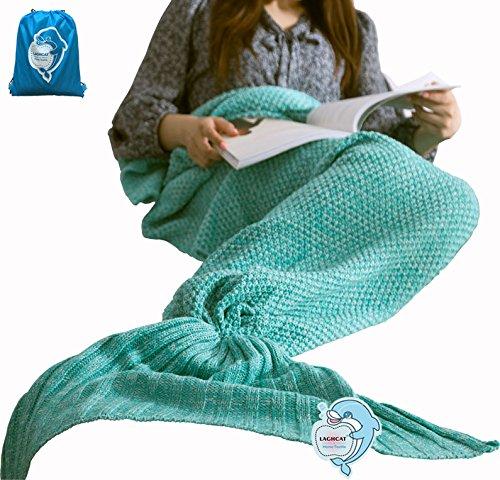 Comfy Mermaid Tail Blanket
An awesomely cool gift for the mermaid in your life. Make her feel cozy and comfortable with this mermaid tail blanket. The tail is easy to slide on and keeps comfortable and warm. This is something every girl secretly wants, you have our word for it!
Detailed information about Comfy Mermaid Tail Blanket
Every girl fantasizes about being a mermaid so why not get your little angel this gorgeous mermaid tail blanket for her birthday or better yet as a Christmas gift! The blanket is designed to snug onto a girl's body and would also make an excellent winter accessory for kids who like to snuggle onto something while watching their favorite cartoon, or reading a book or taking a nap. This adorable blanket could as well be a perfect choice as Birthday, Christmas, New Year, and all Holiday gifts.