This product is listed here: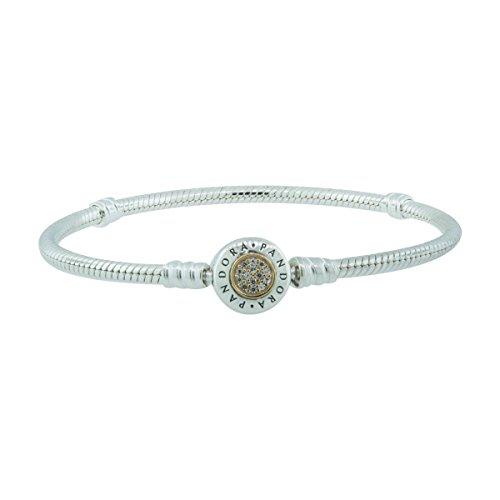 Pandora Signature Bracelet: In Silver & Gold
We all know the key to a woman's heart (besides chocolate, cute animals, and fried food) is jewelry. Jewelry is the perfect gift for a birthday, anniversary, holiday, St. Valentine's Day, or as an "I love you" gift. This Pandora signature two-tone bracelet should be at the top of your list. This simple, beautiful, and stylish bracelet can go with nearly any style, personality, or outfit. And Pandora is a top line brand that will make the girl in your life extremely happy.
Detailed information about Pandora Signature Bracelet: In Silver & Gold
When women see the signature Pandora gift box, they will know you put your heart into the gift inside. It is a simple and meaningful gift that will go a long way. You can get the bracelet in various size diameters so it will fit her wrist perfectly. There is a spherical clasp that has the Pandora logo on it, an icon in and of itself. The two-tone bracelet is sterling silver and 14K gold, making it a timeless addition to any women's jewelry box.