This product is listed here: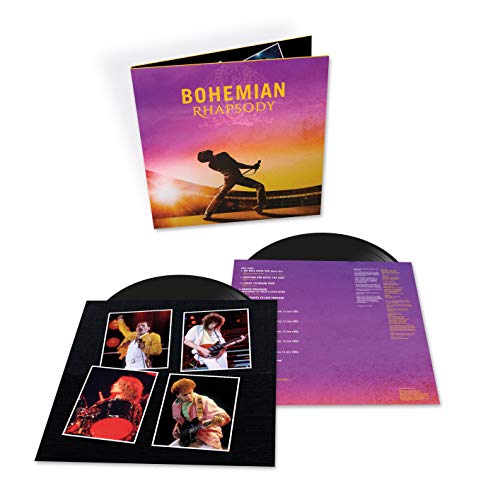 Bohemian Rhapsody – Queen Vinyl LP
Many people think that the band Queen wrote and performed probably some of the best and the greatest rock music that has ever existed. There is certainly no question that some bands seem to last forever and are just as popular now as they were when they were at the height of their career, and always seem to be no comparison with what is particularly hip or trendy at the present time.
Bands such as The Beatles, The Who, The Rolling Stones certainly made their mark in the 1960s and early 1970s and continue to delight listeners today but when they came off their pinnacles in the 1970s there was a void that could not be filled by the pop and punk bands around at the time.
Detailed information about Bohemian Rhapsody – Queen Vinyl LP
Queen was the band that found that void and filled it with the larger than life music and the definitely larger than life personality of singer and frontman, Freddy Mercury. Queen's music featuring the other members of the band, Brian May, Roger Taylor, John Deacon as well as Mercury himself became a legend in the 1980s that took the general public along roads that had never been traveled before in popular music, one of their distinctive songs was the outrageously operatic Bohemian Rhapsody which at the time of its release was predicted to be a complete flop by the publishers because it was too long to be a single record and took its hard rock fans into the realms of classical music.
Surprisingly it was a hit, probably one of the most successful singles of all time that has inspired filmmakers, actors, and other musicians.
WHY WE LIKE IT?
22 tracks of some of the greatest rock music ever
Produced in five different formats
Digitally enhanced recording of worldwide live gigs
WHY WE dont LIKE IT?
None
What we love about this product
It includes some of their best live gigs such as at the Hammersmith Odeon, The Rainbow Theatre, Paris, Rock in Rio Festival, and of course the pinnacle of their performances, the classic gig at the Live Aid concert.