This product is listed here: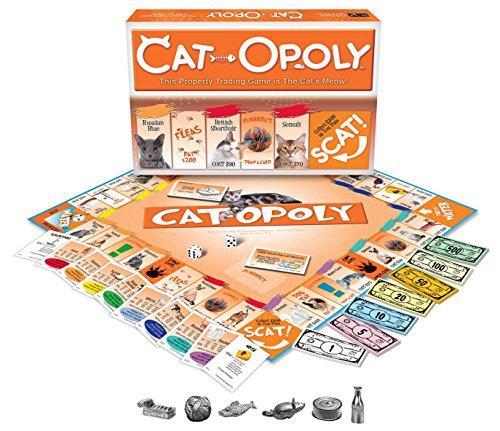 Cat-Opoly
The widely adored board game has just been cat-ified, yet still follows the similar Monopoly set-up and objective. However, now the names of the properties have changed to entirely feline-based, and the game stuffs have been completely replaced by cat-related items.
Detailed information about Cat-Opoly
In this substitute rendition of Monopoly, you gather cats rather than properties. Distinctive breeds are displayed under different prices – and the cats get pricier as you advance to the next level. Another noticeable difference is that there's no jail time for the cats – instead they get tossed into the water. There's still currency involved, but the stakes are considerably lower when you look amongst your friends and realize you're spending a weekend night sitting around a cat-themed board game. Sounds fascinating, isn't it?