This product is listed here: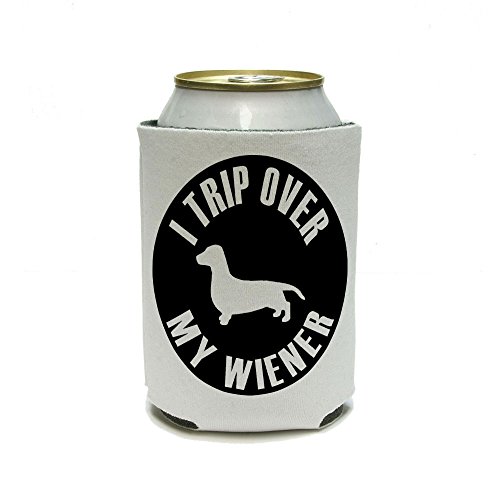 I TRIP OVER MY WIENER DACHSHUND Can Cooler
Picture this; you are at a party with your friends and family members, soaking up in some warm sun as you roast barbecues and enjoy plenty of summery treats.
All this while you have a drink in your hand, maybe a can of beer or soda. As expected, the sun is shining down brilliantly, but this also means your drink is warming up, right?
Does this scenario sound familiar? If it does, then we can't think of a better gift to someone close to you than this can cooler by Graphics and More.
If your friend or a family member is the type that loves to host parties and is always entertaining, then order this drink insulator and give it to the host the next time they invite you over.
Detailed information about I TRIP OVER MY WIENER DACHSHUND Can Cooler
Give this can holder to your wiener dog loving family member or friend, and we are pretty sure it will be received with open arms.
Not only because it will do a good job of keeping drinks cool, but also because this can holder celebrates the little furred friends.
It features funny print on one side which reads "I TRIP OVER MY WIENER" in white ink which contrasts well with the black background.
This insulated can holder fits in most standard 12 oz. cans and bottles with the same diameter (2.75") as the can holder.
WHY WE LIKE IT?
Insulated to keep drinks cool
Made of washable foam
Collapses easily making storage easier
Fits most standard cans and bottles
WHY WE dont LIKE IT?
None
What we love about this product
This can holder is functional as cute as it is. It is made of washable foam which provides sufficient insulation to keep the drinks cool for hours.