This product is listed here: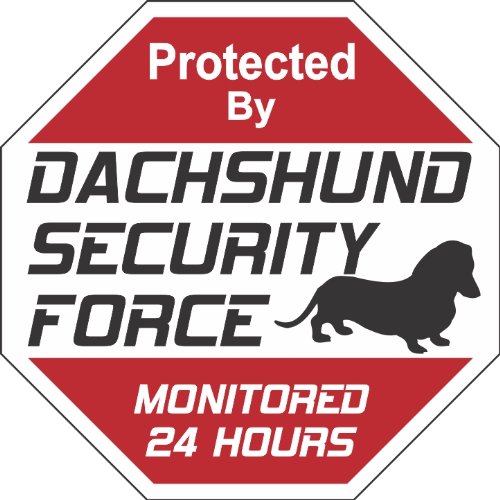 Dachshund Dog Yard Sign
Apart from the facts that dogs are lovable and give unconditional love to their human, they are, of course, a serious security addition to the other paraphernalia with which we adorn our houses to keep safe.
The dachshund dog yard sign from Signs Up is the ideal gift to give to a friend or relative who has a dachshund roaming free in the garden or in the house.
Detailed information about Dachshund Dog Yard Sign
This is an ideal gift to give to someone who owns and loves their little dachshund friend. It may be your parents who own one, or your aunt, grandma or son.
You can also give one to a friend who has one of these little cuties and who doesn't want the delivery driver to lose a finger. Buy one and give as a welcome gift for a birthday or for Christmas.
Buy one as a housewarming present or when the recipient has just bought one of these adorable dogs.
WHY WE LIKE IT?
Made from rigid durable plastic, waterproof and weatherproof
Warns authorized visitors about your pets and discourages unwanted intruders
Made in the USA
Great gift for dog lovers
WHY WE dont LIKE IT?
None
What we love about this product
This is a top quality rigid plastic sign measuring about 11" x 11". The sign is completely waterproof and will stand up to the worst of weather.