This product is listed here: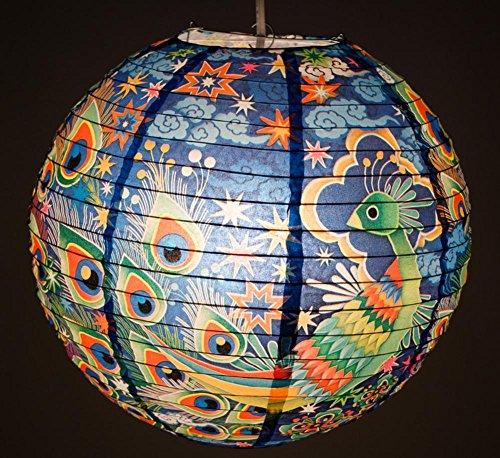 Detailed information about Blue Q Paper Lantern
With this intricately patterned paper lantern, you will surely enjoy how beautiful it looks when lit. It has designs that a lot of people love. The colors on the lantern are just as vivid as you see on the photo. It's fragile, so be careful in opening this magical item!
Should you wish to pop in a little color in your room, add this peacock paper lantern. It will illuminate your room in a way that an ordinary paper lantern can't. Customers usually order this as a party decoration as well, especially for birthday and other themed parties.