This product is listed here: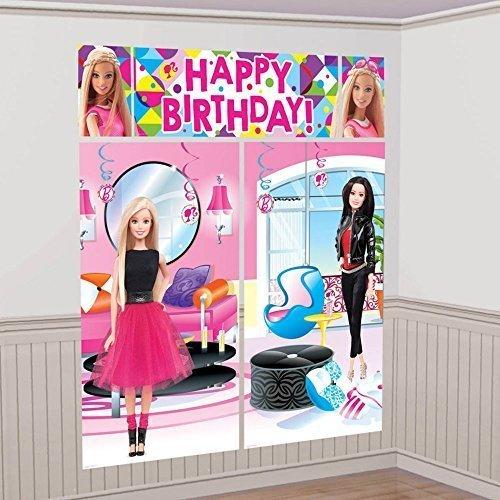 Barbie Sparkle Birthday Wall Decorating Kit
If you are hosting a Barbie-themed birthday for your teenage girl, you will need some props to decorate your house. We here at That Sweet Gift have the perfect solution for you! This Barbie Wall Decorating Kit is certainly the first thing you should get to make sure the little invitees feel like they're at Barbie's house!
Detailed information about Barbie Sparkle Birthday Wall Decorating Kit
The set displays Barbie's home with a bright "Happy birthday!" on the banner. Your kid will surely be surprised to see that her Barbie-themed party is finally complete. The pink geometric pattern also adds to a noticeable effect to the design. It will suit any girl's birthday party because of the color that girls especially love: pink!