50 Best Bridal Shower Gift Ideas in 2023
last updated:
Nov 11, 2020
7193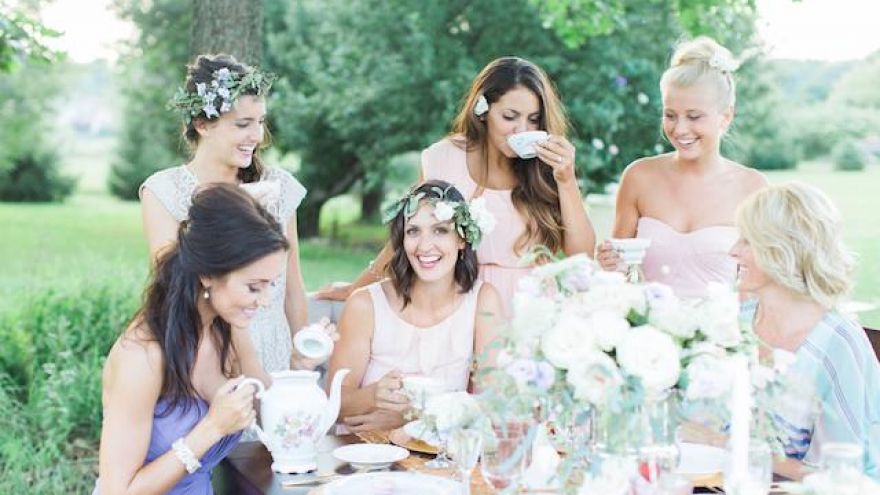 Oftentimes, hosting a bridal shower can be a little stressful—from the preparations, to invitations, to venues, and even to gifts. Choosing which is best to give to the bride-to-be may be an added chore so we narrowed down a long list of bridal gifts for you. Below are 50 items that you must check out to lessen your gifting worries. Most are clever items that you may have never even crossed your mind.
1. Not Tonight Pillow Case By Oh, Susannah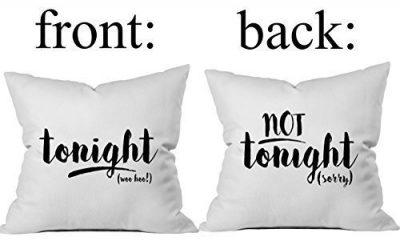 This is definitely one way to communicate with your partner. With the help of these throw pillows, you won't have to waste a single word if you're feeling it tonight or not. Easily say how you feel with this set that reads your choice. This is a hit for your brides-to-be who like a little tease!
2. Bride Canvas Tote and Honeymoon Survival Kit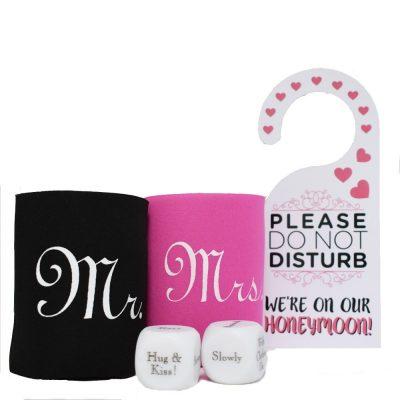 Marriage can be tough but make them feel that they have nothing to worry about. So why not give this survival kit in hopes of helping them spice up a new phase that's about to come? With the honeymoon decision dice included in the tote bag, the newlyweds will have an icebreaker on how to make their night even more fun.
3. "Mrs. Est. 2017 /Bride" Makeup Large Travel Bag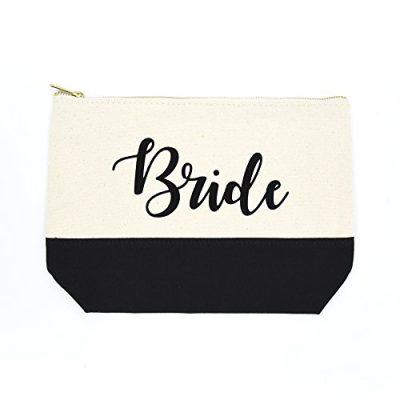 If the bride-to-be is a jet setter and a makeup junkie packed into one, then this makeup travel bag might just be her new best friend. It can be filled with all her cosmetic needs while she trots around the world. You can store other things here as well like your travel essentials. This is a pouch you can just throw in your bag to make organizing easier than usual.
4. Marriage Prayer…New Horizons Wood Plaque by Dexsa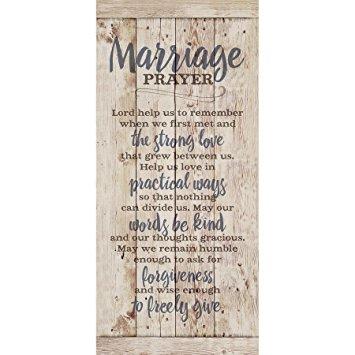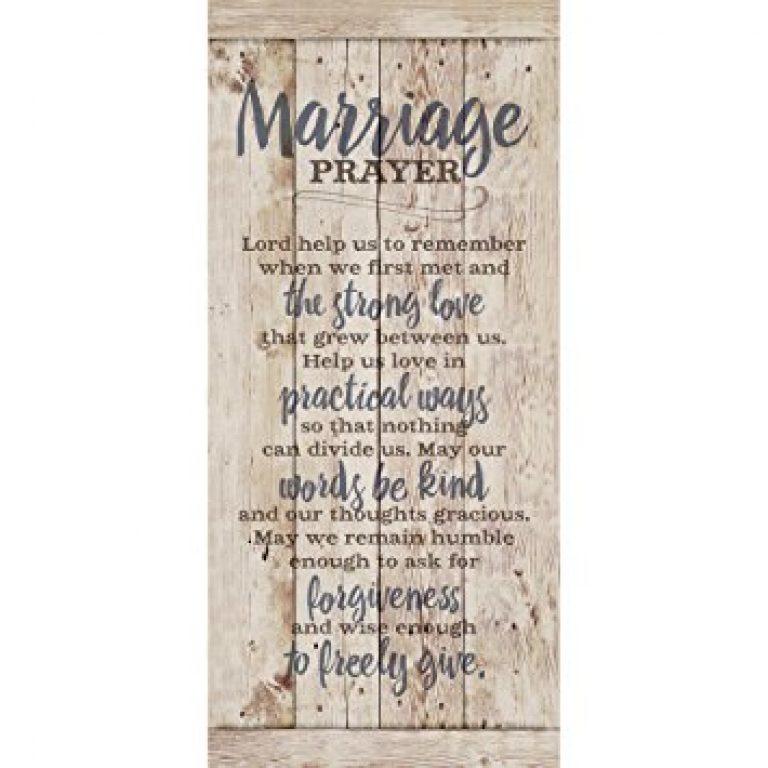 Guide the newlyweds with this little reminder they can hang on their wall. Let them know that they are not alone in their new journey. It is certain that spiritual couples will love having this displayed in their new home. Give them the courage to enjoy their marriage and if things don't always go according to their plan, it will help them stay strong for each other. There's no marriage that is perfect but with this wooden plaque, they will know for sure that it is okay to have ups and downs.
5. Swhiteme Bridal Robe with Rhinestones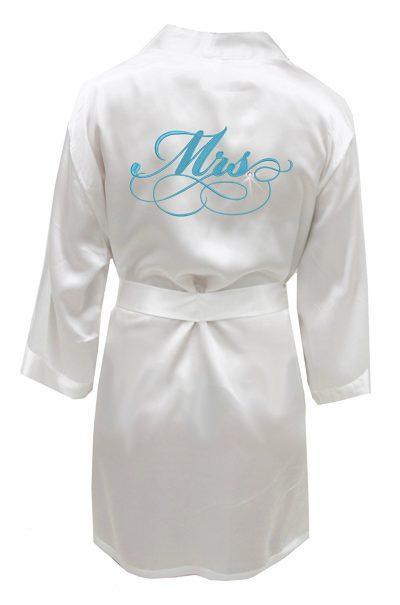 Preparing for the big day doesn't have to be a hassle. This robe is easy to put on and has a cute design that everyone seems to want on their big day. With the word "Bride" on the back, it won't be hard to spot where the star is. This is now the trend when someone's getting married so make sure that she has this too. She can't miss the big thing for her big day!
6. Wine Bottle Labels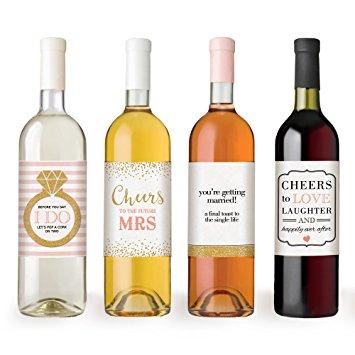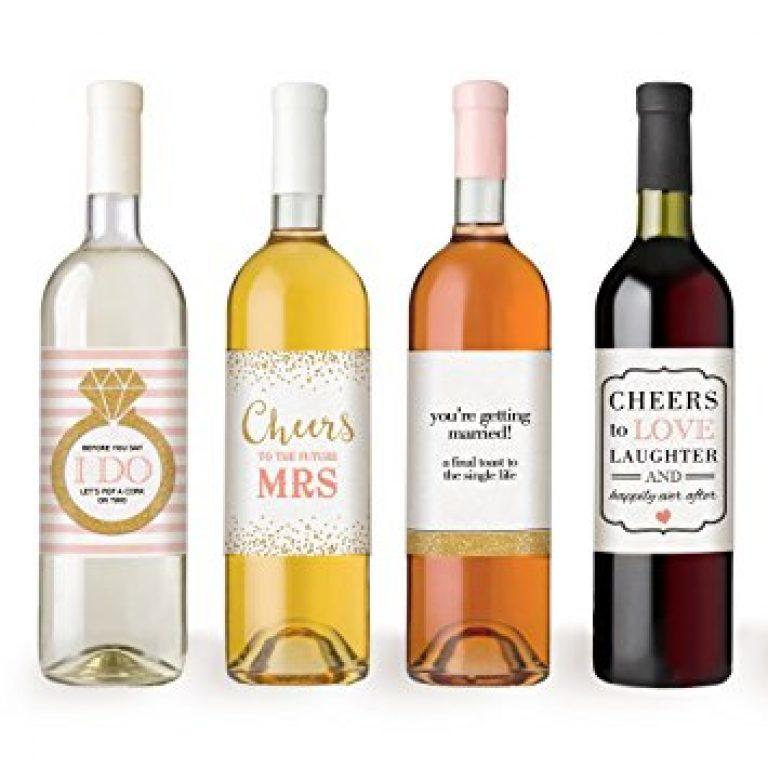 Make the bride feel special when you have these humorous wine labels for her favorite bottles. You're sure to see amusement in everyone's face when you start pouring the bubbly. It's also a fun way to replace boring labels with cute and perky ones. The designs are easy on the eyes so it's sure that it's not only the bride to be who will love these, but all the guests as well.
7. Philosophy Here Comes The Bride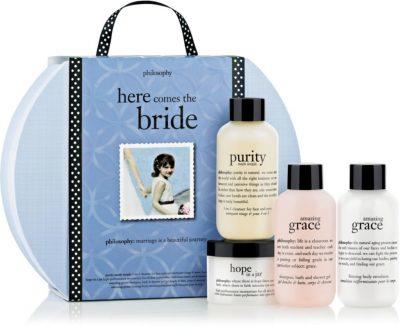 Allow Mrs. Right to feel right about her skin with this set. It's important that she takes care of her skin before the big day so everyone can see her glow with radiance. Help her nourish her skin before she walks down the aisle. Nobody wants to be seen walking looking all dull so this set will contribute in hydrating anyone's skin. Definitely perfect for brides who need to step up their skin care game.
8. JUST MARRIED Imprint Flip Flops
This is a fun gift for those who will be having a beach wedding. It's a great way to leave trails behind of how you're walking towards the dream of your life. Let everyone know you're now married to your favorite person in the world! You can still wear this even after your wedding. People will be quick to assume that you guys have just been married because by that time, you are still as happy as the first day you married your man.
9. What the F*@# Should I Make for Dinner?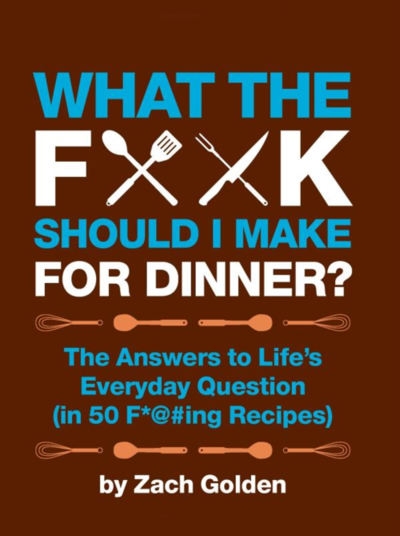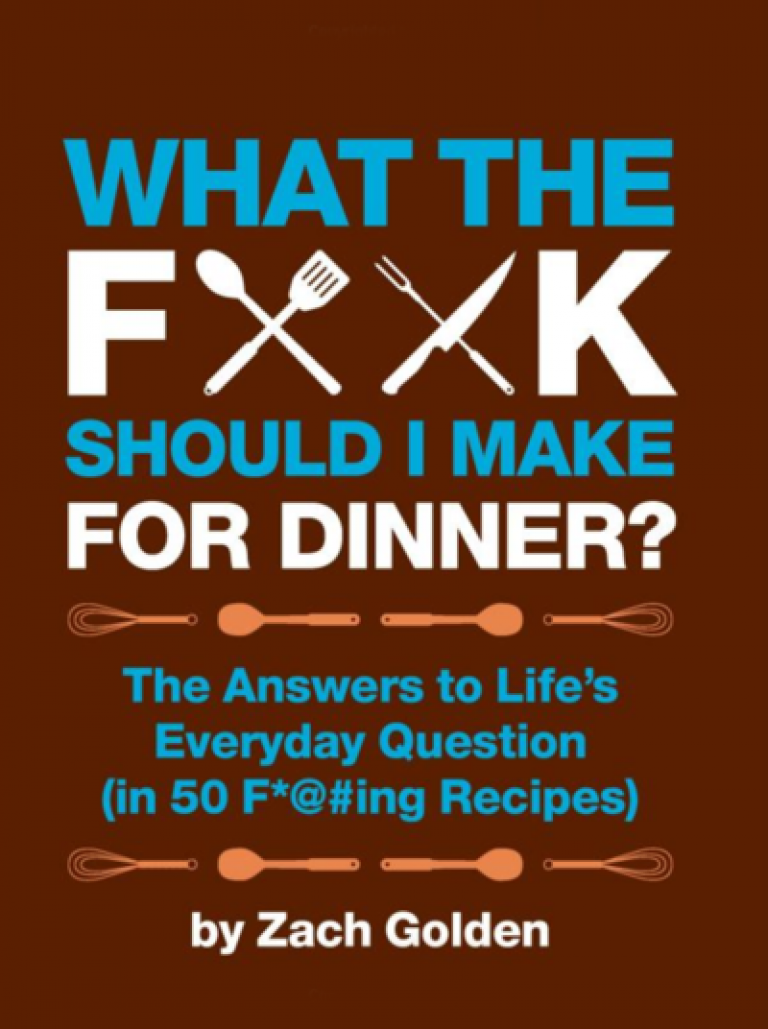 There will come a time when both parties will have a difficult time of deciding which meal to prepare. With this book, you will have one less problem. It's the ultimate guide to have in your kitchen. It also holds recipes so you will no longer have to go through the struggle of searching online for the right recipe. Each one in this book have been made to perfection so that couples will be able to enjoy a scrumptious meal together.
10. Begonia.K Women's Wifey Shirt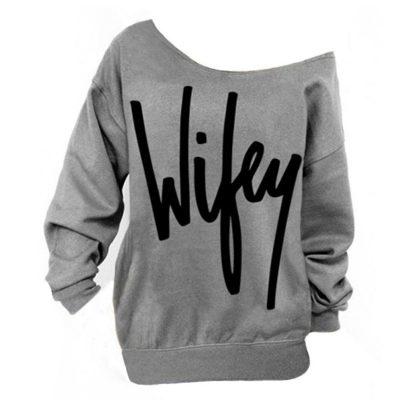 This pullover is made of wifey material. So who is best to give this to? The soon-to-be wifey, of course! It is a comfortable top to lay around with in your own home. The fact that it is oversized makes it a breezy pullover to be wearing on those days that you still want to show some skin. You can wear this in different ways as you parade around telling everyone that you're now someone's wifey.
11. His/Her Ceramic Piggy Bank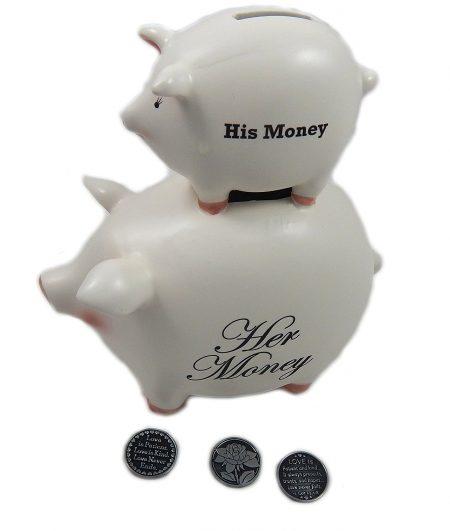 Make saving fun with these humorous piggy banks. Let the groom know who's boss when they find out that the bigger piggy bank is meant for the bride. This never fails to amuse couples. It's also a great reminder for the couple to know that saving is an integral part of marriage. It's something that could jumpstart their family so while it's still early, they can already start saving all those coins and bills.
12. Bridal Shower Party Games – Bingo Cards for 48 Guests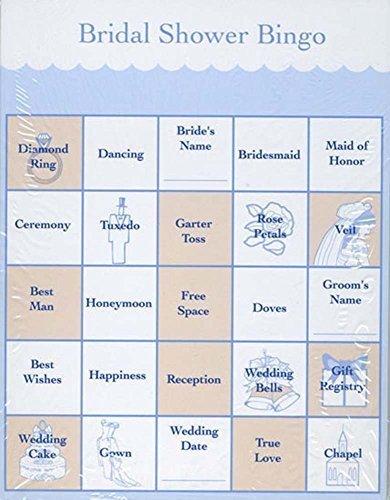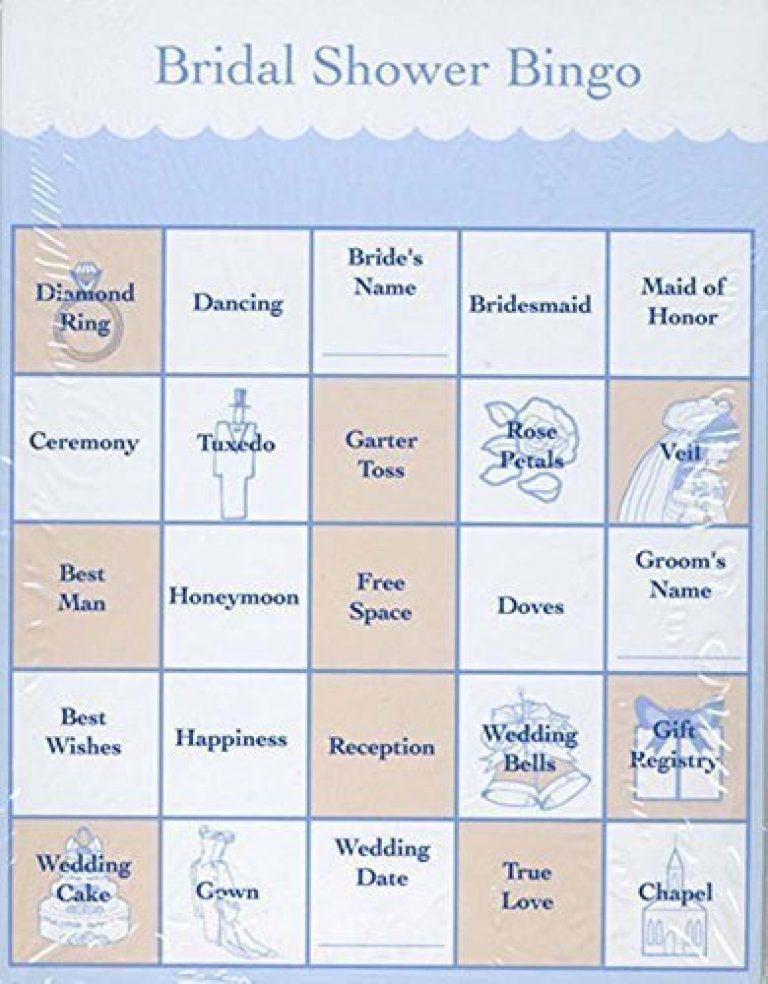 It's important that you don't run out of things to do in bridal showers. So let her open this during the party to start the fun as you play. This is best played when everyone's around because as they always say, "The more, the merrier." Indulge in fun rounds of without even noticing that this might be the only thing you guys are doing the whole time! Yes, it's that fun.
13. The Good Wife Guide: 19 Rules for Keeping a Happy Husband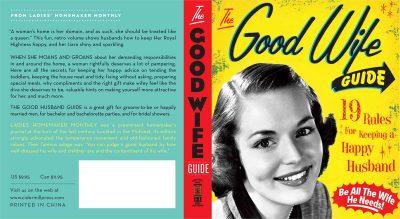 Here's the perfect guide on how to keep your busy man happy. The things listed in this book are not secrets, but they are the little things that can spark up anyone's day. Didn't know there 19 written rules on how to maintain your husband's happiness? Well, at least now you know! Make sure you're following them so you're sure to have a happy life ahead.
14. Date Night Ideas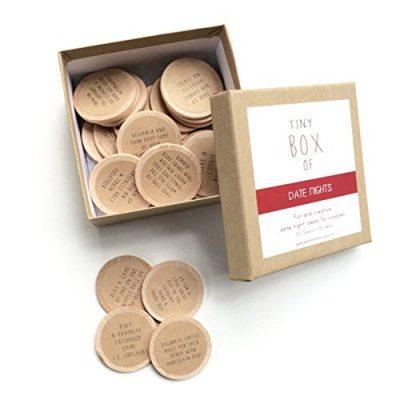 It's common for couples to have a hard time choosing what to do on their date. As you have gone through endless date nights, you might have ran out of ideas as well. But don't give up. The dating game should still be on even while you're married. Cross out the hassle of choosing the best thing to do on your date night as you make each date a random but enjoyable one.
15. Large Ring for Sex & Kiss & Hug Bell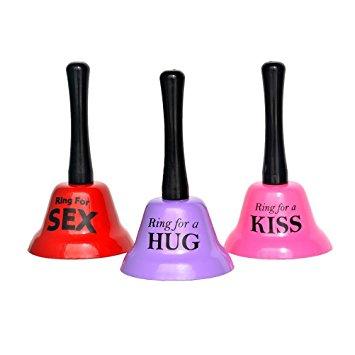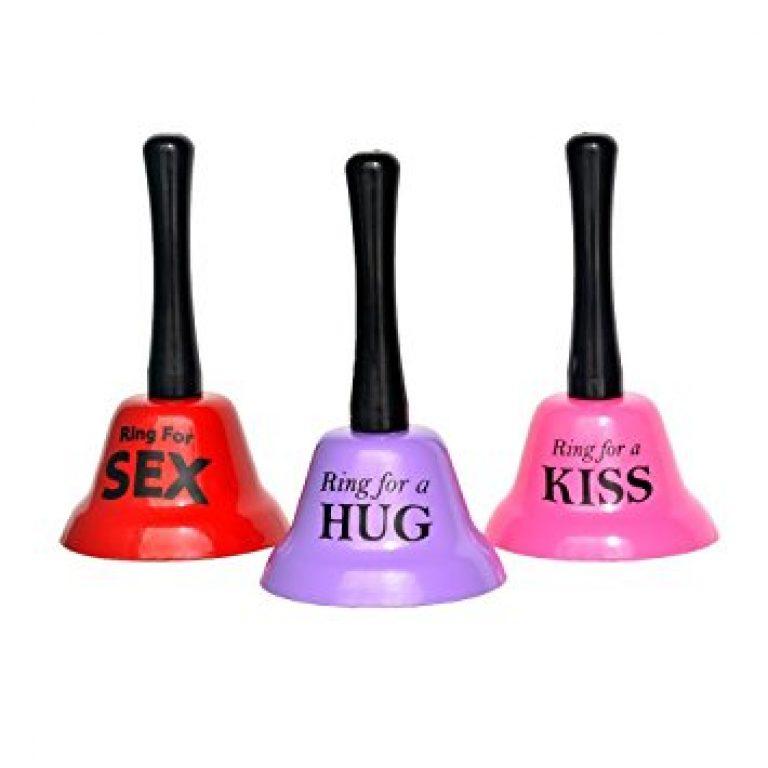 This is a kinky way to demand for affection from your husband. But it's also an amusing game to play when you guys are in the mood for a little fun. Now you won't have to explain yourself any further. Just ring the right bell and watch how your husband responds! It's a good tease for a good time as well, right?
16. Nightwear Lace Babydoll Chemise Halter Lingerie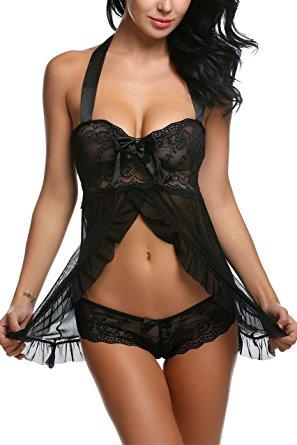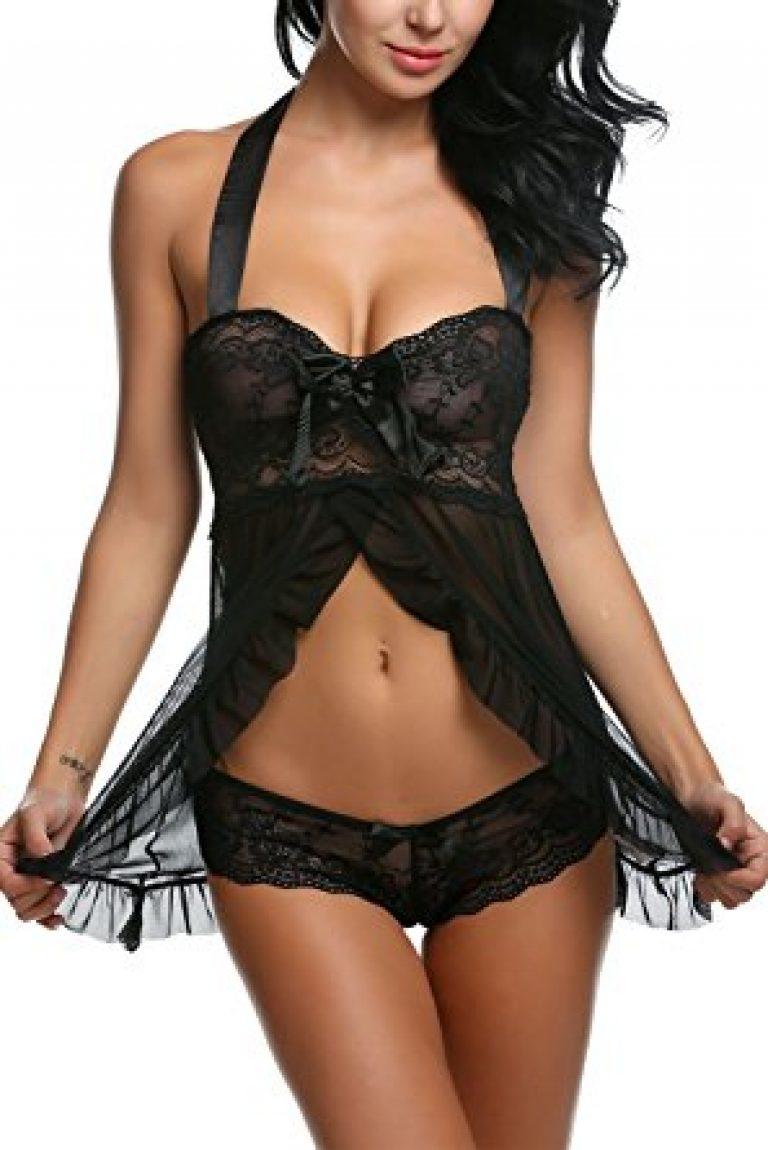 Tease your husband with this sexy nightwear to start a memorable night. Feel comfy as you slip into this lingerie while also feeling confident about yourself. It is lingerie that is like no other with its kinky design. See your husband smile when he sees you walk into the room all dolled up in this sexy underwear set.
17. Wedding Bands with picture frame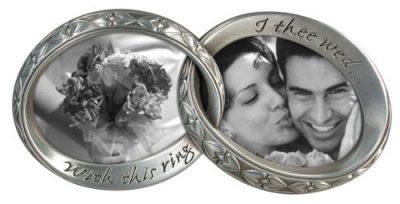 Lock in your memories in this interlocked picture frame. It screams clingy and sweet all at the same time. Display your best memory in this frame to always remind you how great your marriage is. You can change the photos from time to time as your marriage also progresses. But at the end of the day, it's the best thing to look at when you're feeling all too grateful for the marriage that you have.
18. Eat Drink and be Married Personalized Engraved Chopping Block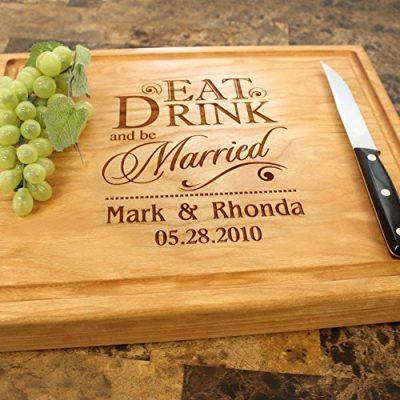 For the brides who love spending time in the kitchen, get them this engraved chopping board. It's a nice way for them to be reminded of their big day even while they're just cooking something for the family. You can have it customized with their names and even their wedding day. It's the only chopping board that will make your reminisce your past and be so thankful for the day you celebrated it.
19. Instantly Control Your Husband Mints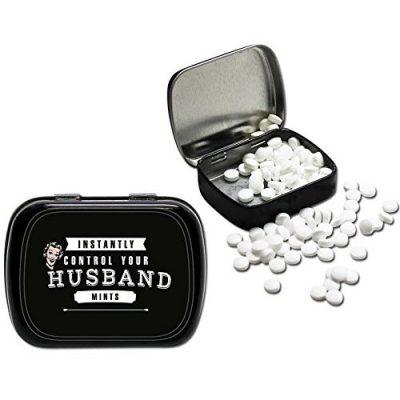 When you wish you could control your husband easily, this mint is the solution. Get this pretty packaged breath mints that will completely bring out laughter when your friends and family see you bring this out. It's totally a joke but we know you wish it isn't!
20. 12 Bridal Shower Lip Balms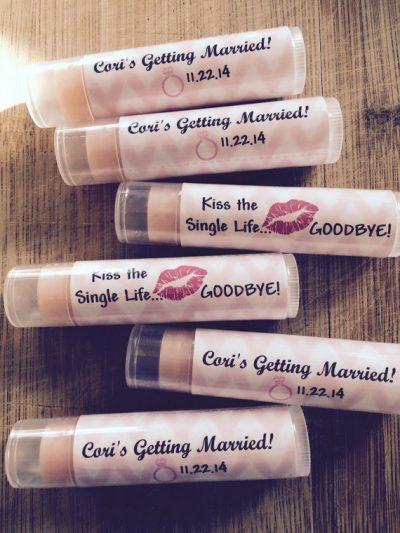 This is a funny way to tell your friend that she's out of the single club. It's both witty and useful for your friends who can't live without lip balm. Assure them that saying goodbye to the single life can be sweet with this cherry-flavored lip balm. It's also a good party favor and a great lip balm for everyday use.
21. Maple Wood USB Flash Drive with Laser Engraved "Mr & Mrs" Design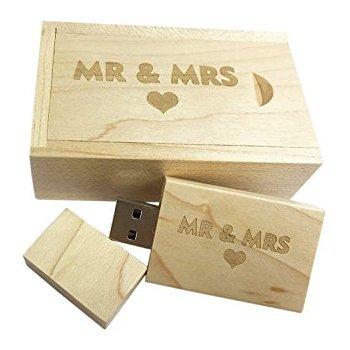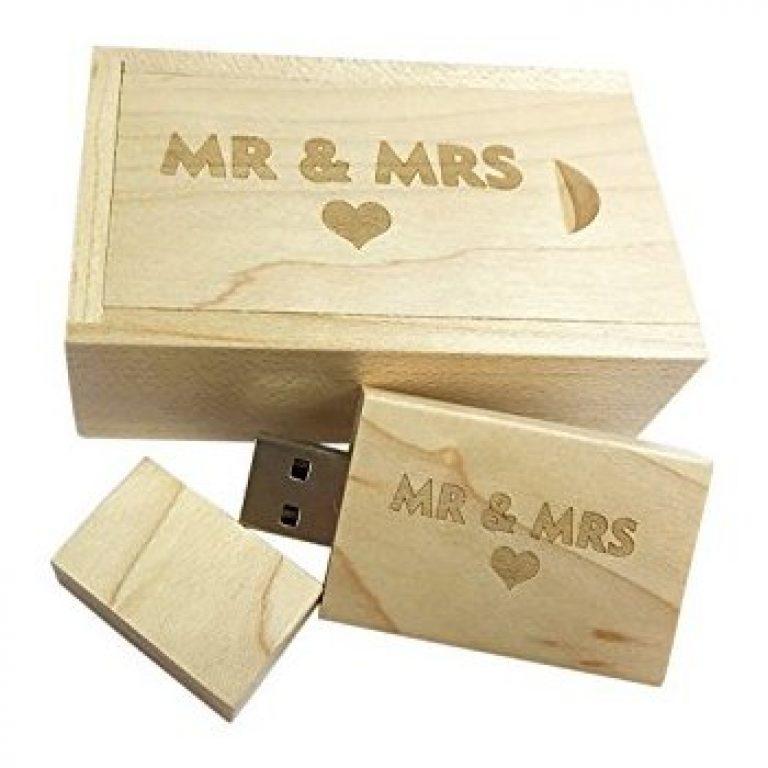 For the techy wives, get them this flash drive. The wooden style makes it one of a kind while the Mr. & Mrs. design makes it a heartfelt gift. It is a unique way of telling your friend that you support their marriage with a seemingly cute flash drive they won't find anywhere else. It's also best to give this to your photographer friends who need extra space to store all the coming memories they will capture on their big day.
22. New Wife and New Husband VooDoo Doll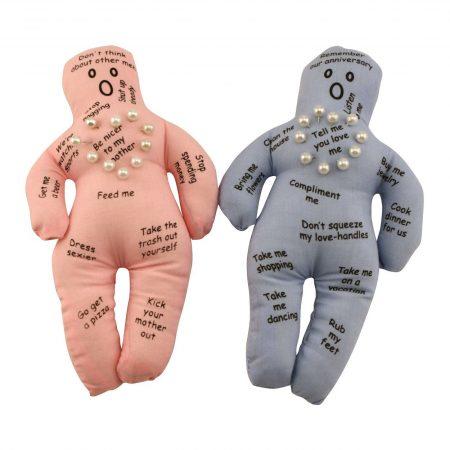 This gag gift is a hysterical choice for the newlyweds. As they enter marriage, it's a common tease that they will control one another. Amplify the laughter as you give them these voodoo dolls that represent the usual commands requested in marriage. While some may be true, it's still just a fun thing to poke fun on to decrease the stress brought about by some parts of being married.
23. Bride Tribe Sunglasses (8 Piece Set)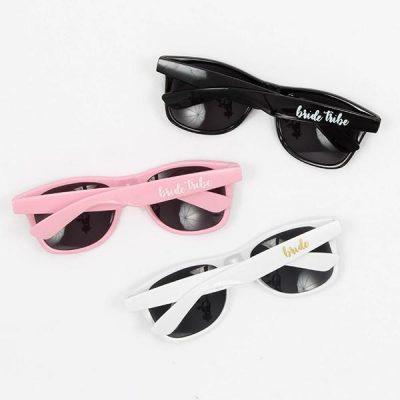 Don't be blinded by the sun so get this pair of sunnies. It exhibits a fun and loud color while displaying a "Bride Tribe" design on the side. It's best used as props because pictures during the bridal shower will never be lost in the program! But if you're up to wear this out on a normal day, don't let anything stop you. It's a cute pair so why not?
24. TONYMOLY I'm Real Mask Sheets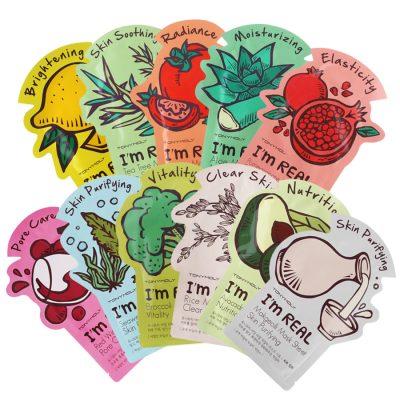 Check This Gift
Rest and relaxation play an essential role as you prepare for your wedding day. Pamper yourself with these assorted sheet masks to feel radiant as you come nearer the big day. Take care of your skin and feel hydrated each time you apply each of the sheet on your face. You will never run out of supply with face masks this many.
25. Not Vodka Water Bottle, 25 oz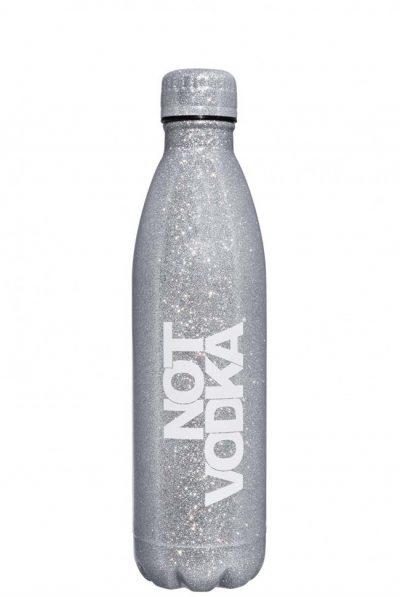 Assure anyone that you are not a drunkard and that this is really just a water bottle. If it's not obvious, place the "Not Vodka" sign in front of everyone to let them know that you are not drinking vodka. But if you are, then at least your water bottle has got you covered. No one will know that this water bottle can hold anything you have, may it be cold or hot.
26. Top Shelf Flasks Rainbow Colored Flask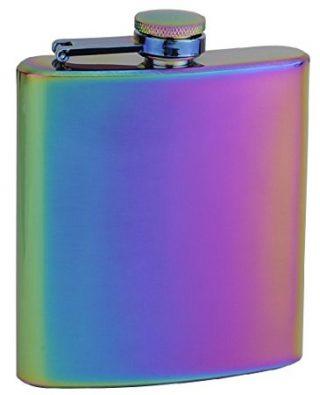 Carry your flask with pride. This holographic stainless steel can easily be popped into your handbag or pocket so you can drink on the go. It's a pretty flask that will gain you lots of compliments as you sip into your drink. Unicorns are also so in these days so it's great that you have something unicorn-related that's totally cool to show off to everyone else! It's too pretty not to be noticed.
27. Plastic Wedding Ring Shot Glass (12 Shot Glasses) by FX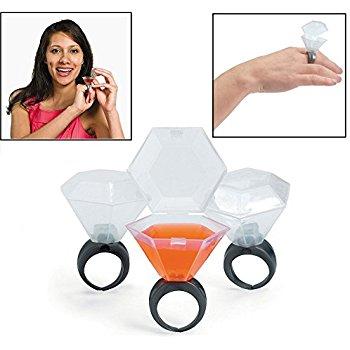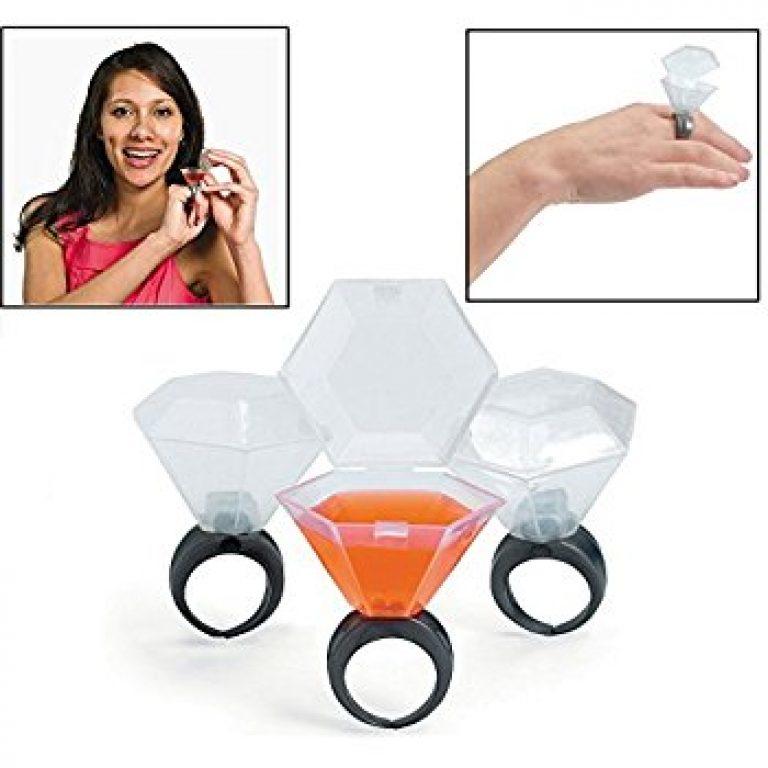 Another fun gift to give the bride are these ring shot glasses. It's amusing to know that you can basically drink anywhere and anytime. This ring can hold your shot as you drink it straight from you finger. This is an enjoyable addition to any bridal party favor. And this is one ring that won't break your bank, so it's definitely perfect to pick it up today.
28. Bachelorette Party Hangover Kit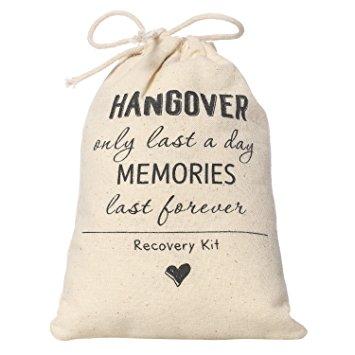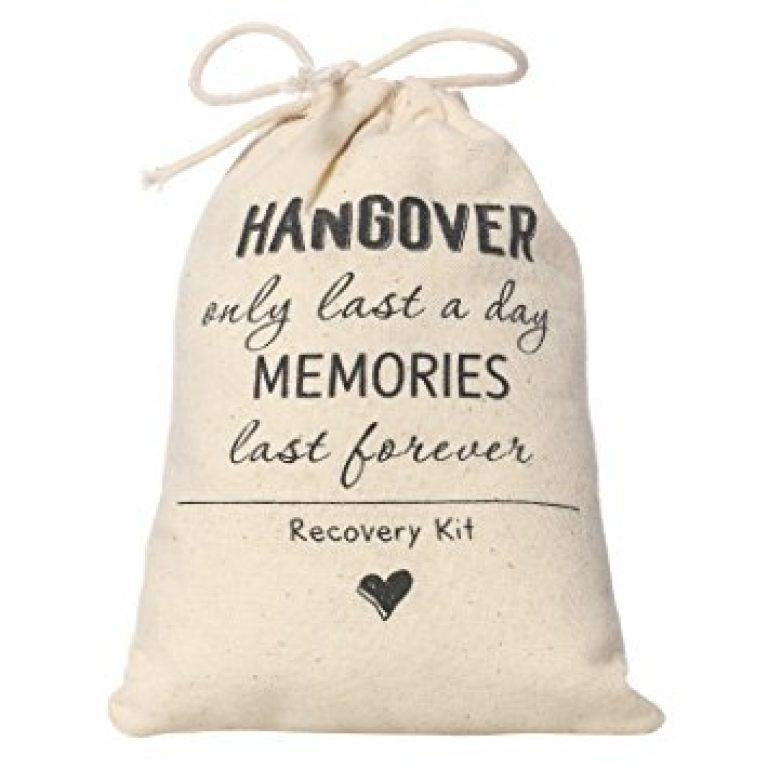 Create memories and store it in this party favor bag. Throw in some hangover survival items like medicine, napkins, gum, makeup wipes, and whatever else are needed when someone's hangover. You can also store your essentials in this tiny bag as well and see how much it can actually hold your stuff.
29. Gummy Peckers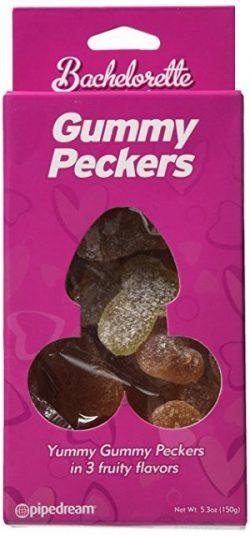 Eat these gummies in a breeze. They are extra delicious and at the same time, a funny fruit snack. Give this as a gag gift or include this box in your bridal party giveaways to get a good laugh when they start digging through the bag.
30. The Cookie Sutra Book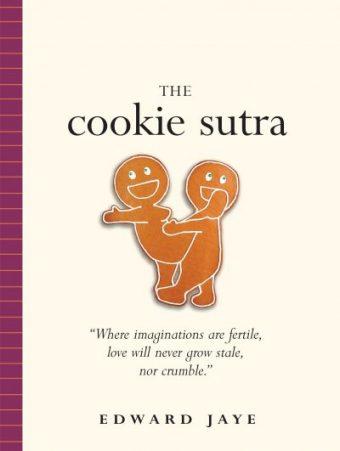 Prepare to laugh as you flip through the pages. This book is among the favorite gifts to give as it too hysterical not to enjoy. People with a good sense of humor will definitely appreciate this kind of publication. The visuals make it an even more fun read!
31. Sir Perky Novelty Wine Pourer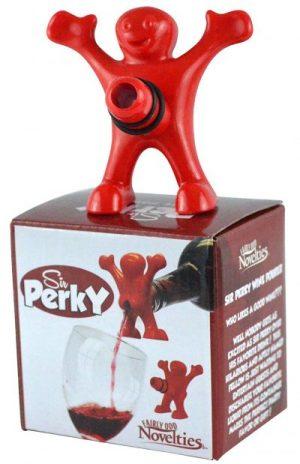 Drinking wine doesn't always have to be so formal. You can now pour your wine in a way no one else would. With Sir Perky, your guests will totally get a good laugh. This is perfect for avid wine drinkers as it adds a cute touch to wine bottles. If you're someone who's really comedic, get them this wine pourer to give them another thing to laugh about.
32. Miss to Mrs Bride Panty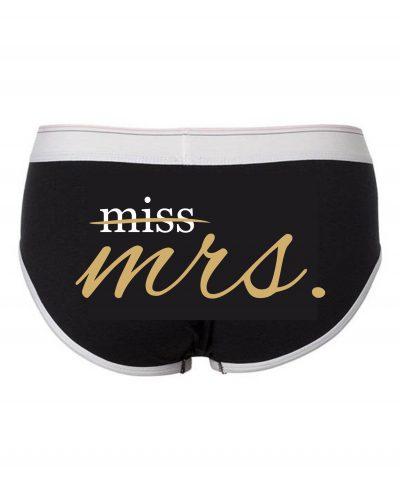 Change your undies into this pair to clarify that you're now married. Be proud as you lounge around your house with this cute underwear to turn your husband on! Let them know you're all about showing off your new relationship status. But make sure it's only your husband who sees this pair on you!
33. FriskyNite™ Funny Dice Game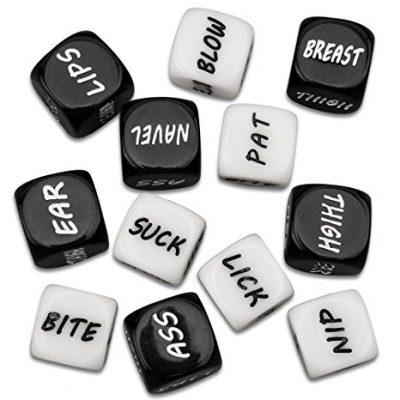 Let the fun in marriage remain with this dice game. The sides of each die have actions and a body part to do those actions on. Kinky! Couples would love to have this on game nights or on those days when they are feeling quite steamy. It brings fun to the table by just simply rolling the dice and doing as you are told. This is also a fun game to play when you are drinking.
34. Wash Away Last Night Bath Soak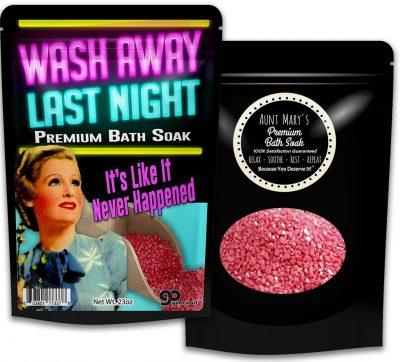 Come clean after a night of wild and outrageous fun. It's time that you relax after endlessly dancing and screaming your lungs away. It's good to also have a time to pamper yourself and even better when you soak in this bath salt. This is a favorite among women who just love to regenerate good vibes after a bad hangover. Its pink color also makes it really attractive.
35. Pipik-Ring Holder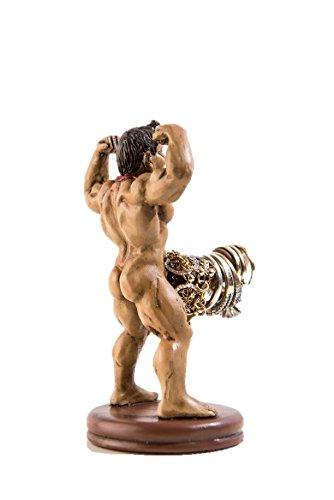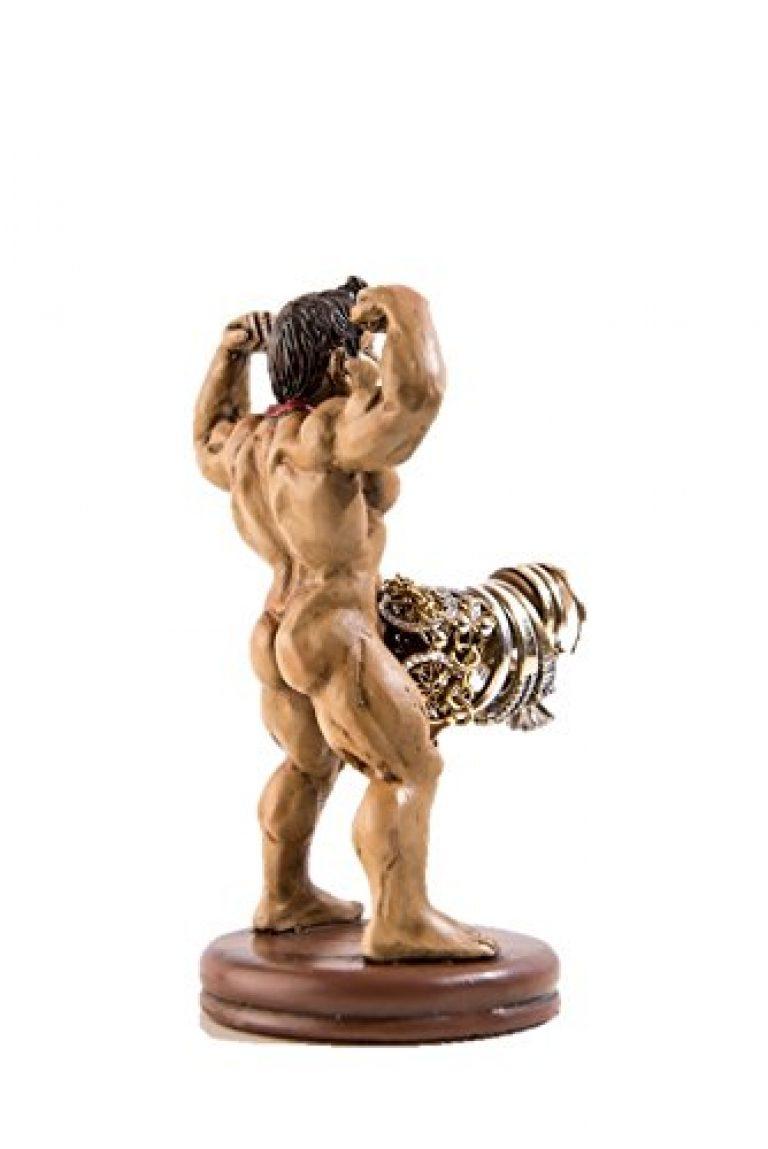 Having troubles on how to store your jewelry? Then here's a holder you haven't seen before. It's a hilarious but useful gift to give to friends who are major hoarders of rings and things. Give them a great laugh while at the same time, help them organize their items. The size is huge so don't worry! It can definitely hold most of your jewelry.
36. The Game of Nasty THINGS…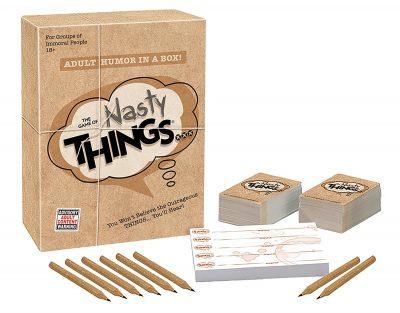 Card games can be fun if you just have the right set. Now this deck is perfect for game nights or for bridal showers for a portion of entertainment. It is a great icebreaker for when you run out of things to do; but not only that. This game is truly fun to play along with everyone else who may have witty answers to the questions included. It is an icebreaker that will surely get the party going because it is not like any card game that people usually play these days. It has a different mechanics—too new, even, that it will get your guests to listen so they'd get the hang of it.
37. "Travel Fund" Piggy Bank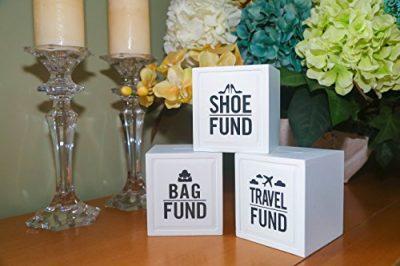 Help your favorite couple save up for their future needs. If you can't give them round-trip tickets to their dream destination, that's fine. You don't have to worry too much about it because you can hand them this piggy bank to let them know you are totally supporting their goal of traveling. This is best for those who fly frequently but have limited funds. It's time to save up! Make it easy with this fun coin bank.
38. Vina 5 Pcs/set Deluxe Wine Accessory Gift Set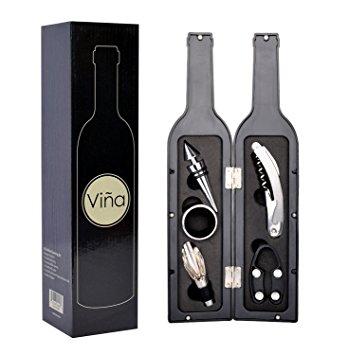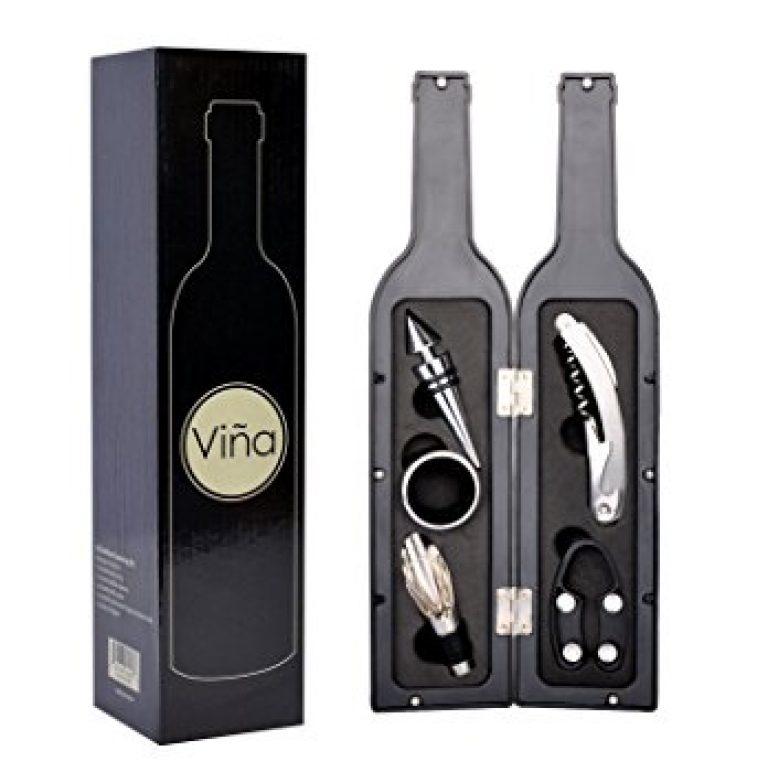 You can totally be ready with this handy kit. It holds all essentials to help you open up a bottle. You can bring this anywhere so you won't have to go through the hassle of finding how to pop different kinds of bottles. It would be great to drink your wine without feeling like it's such a job to open one.
39. Nano Marimo Moss Balls by Luffy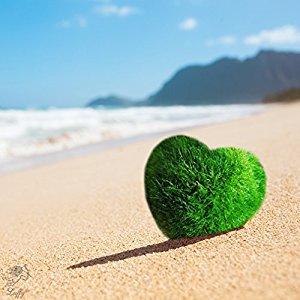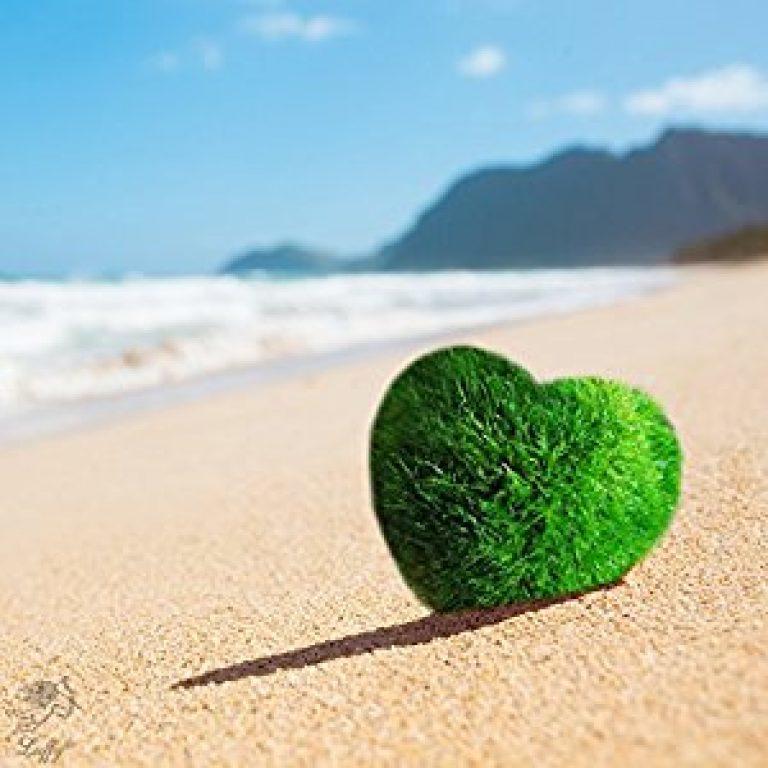 Have you ever heard of a plant that will survive a hundred years? Give this to couples to wish them good luck as they start a marriage that will hopefully last longer than a hundred years. This plant is a great addition to new homes as it is said to bring in prosperity. This is definitely a heartfelt gift that can be passed on from one generation to another. It is also a great decoration but make sure to take care of it properly. But don't think it's a chore. This plan is really easy to take care of.
40. Libbey Mixology 9-piece Cocktail Set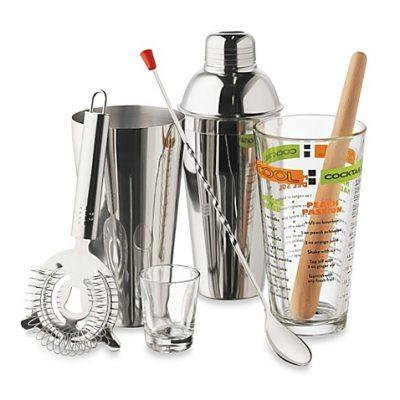 It's never too late to learn how to create your own poison. With this 9-piece cocktail set, you can start creating your own drinks and find the right mix that will suit your taste. You can also give this to your bartender friend who is about to tie the knot. This cocktail set will let them know that they should continue mixing drinks for you! Plus, it's a fun gift to open during the bridal shower top interest your guests in trying to make awesome concoctions.
41. Just Married Bride Socks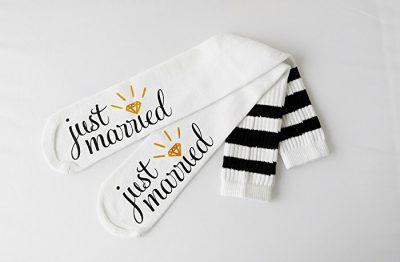 What's a great way to tell everyone you're married? Wear these socks and take cute photos together, featuring your feet! It has a simple and keen design but the diamond visual makes it an interesting pair. It's a unique way of announcing that you're now married. Now you can definitely walk in total pride.
42. Flip Flop Shaped Bottle Opener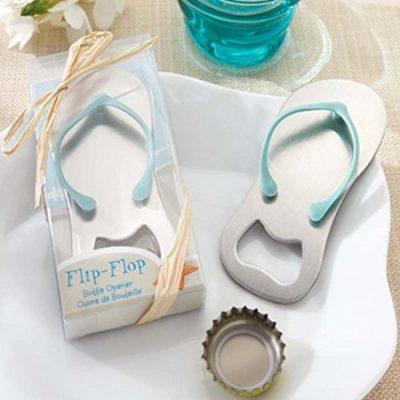 Who says bottle openers have to be big, old, and heavy? This flip flops bottle opener is not like any other. Its design makes it stand out from the rest, most especially for its cute little straps. You can leave this on the table with your guests quite confused how you were able to avail such an adorable opener.
43. Women's Sexy Lingerie Panties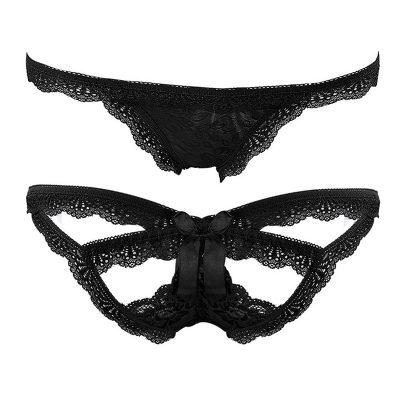 It's important that you feel sexy and good about yourself. Do so with this lacy lingerie that can give you a great time. It's too sexy that your husband will not pass this one up—not even when's he's ultimately tired! Yes, this underwear is that hot! It's a great pair to tease your man and make him want something more. This will give you a whole new level of confidence because the underwear itself is already appealing on its own.
44. Wedding Rhinestone I Do Shoe Applique Stickers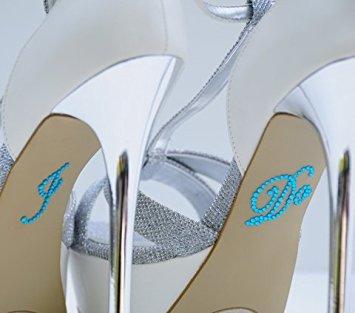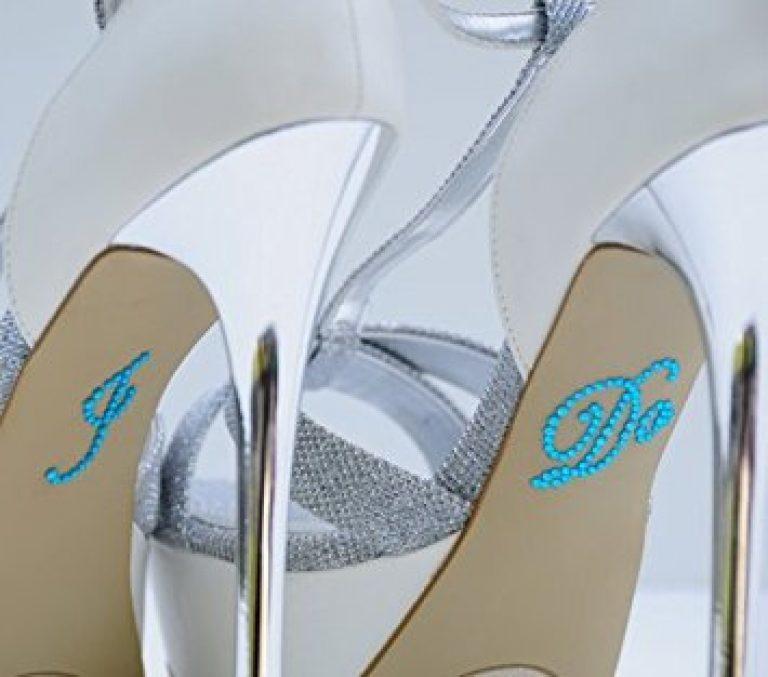 If you're one who's totally creative, get these stickers to let your partner know that you really do want to marry him. This is great for those imaginative pre-nuptial photos that will leave others wishing they'd also find the love of their life. You can wear this on your wedding reception to signify how you are so committed to marrying your man.
45. ITCHY BITCH SKIN SILK!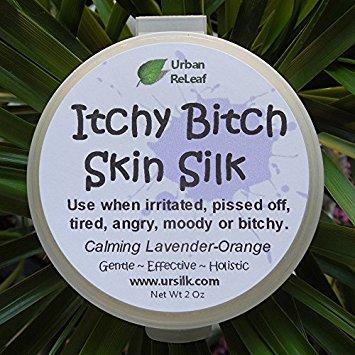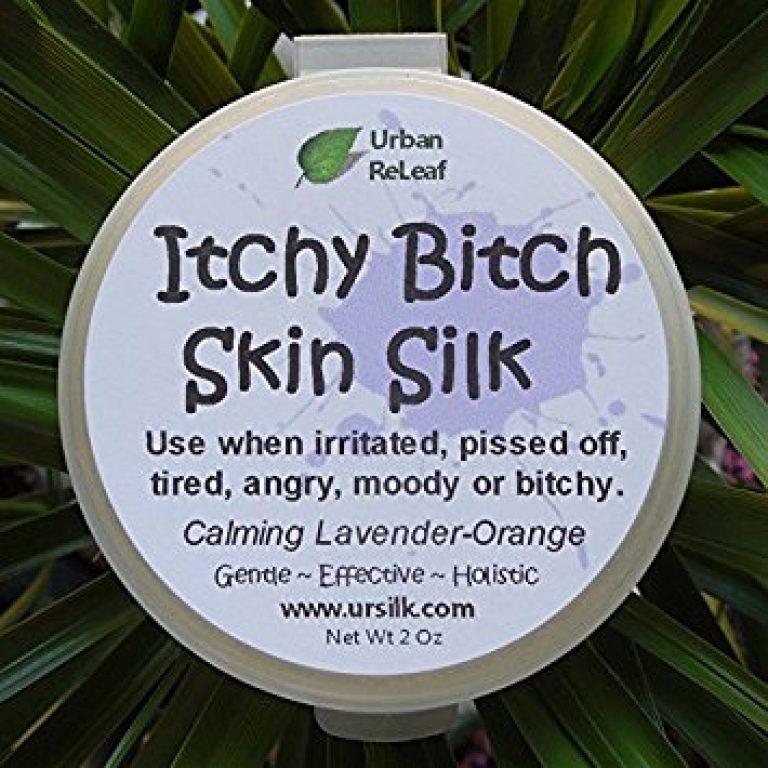 They say a happy wife is a happy life. So get them this Itchy Bitch Skin Silk to free them from their worries. It's so amazing how this balm can take care of your skin without any further hassle. The lavender in this cream will help you relax while at the same time, getting rid of your dry skin.
46. Remember When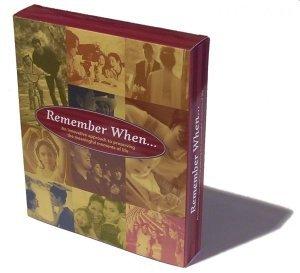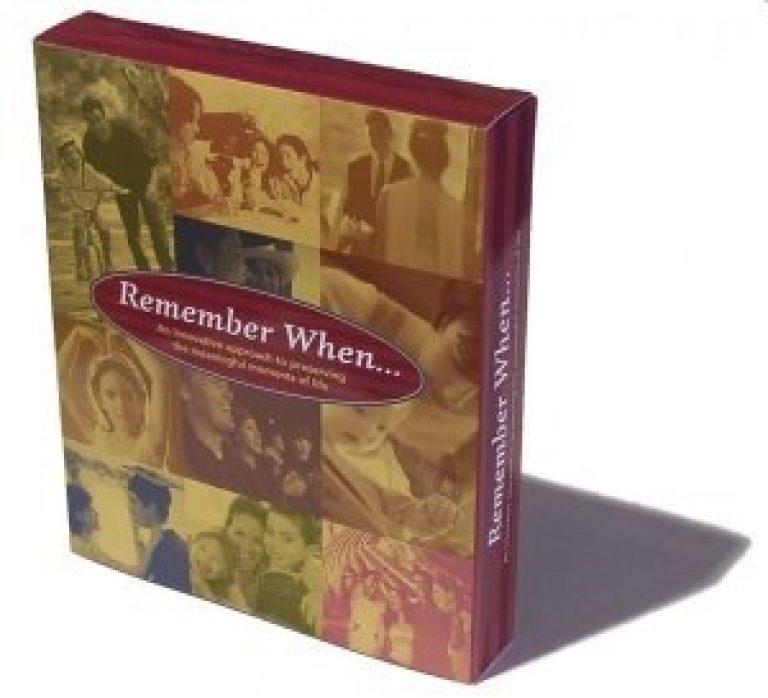 For those who love to a little blast to the past, this book is one publication to go to back to. It entails stories that people have loved for so long. It's a fictional publication that brings the past and the future together, creating a wonderful read. This is one way to just sit back, relax, and enjoy a well-written book. A lot of positive reviews have been derived from this.
47. 50 Ways to Eat Cock: Healthy Chicken Recipes with Balls! (Health AlternaTips)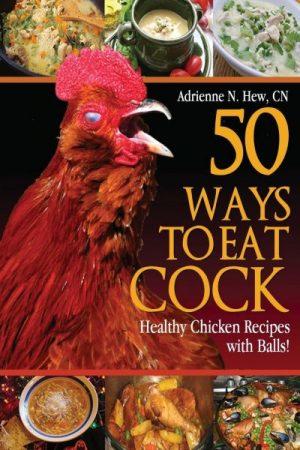 Oops… It's not what you think! This book will teach you how to cook chicken in 50 different ways. It's a witty gift to someone who loves being in the kitchen. Now you can shove cock in your mouth in numerous ways you never even have thought of. The recipes inside this book are all too good you'd want to try them all.
48. Heart Shaped Measuring Spoon of Love Set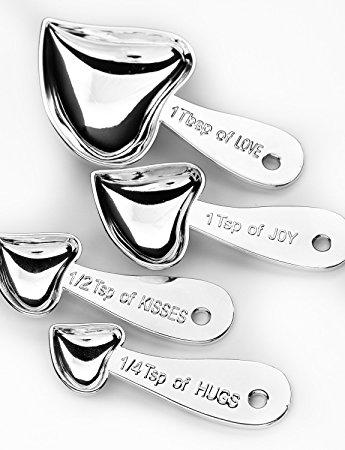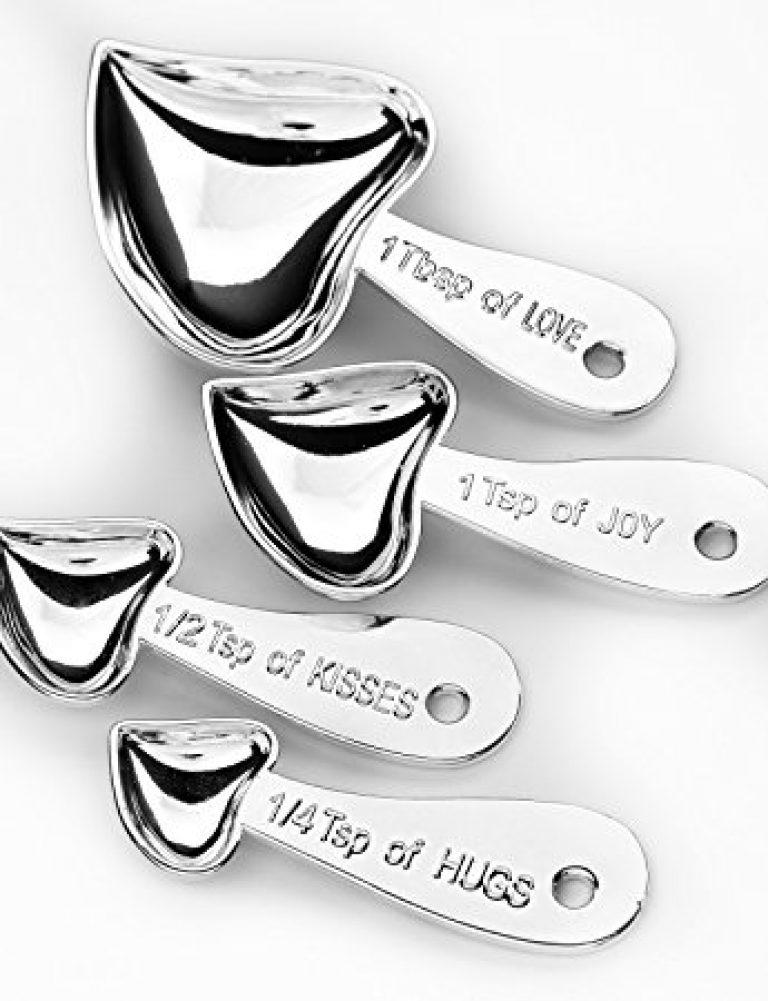 Encourage your baker friends to give their baking goods some TLC. These measuring spoons have an interesting shape but still hold the exact amount of whatever you need to measure. These spoons almost look like the shape of a heart, resembling lots of love when you bake.
49. Heart Holder for Guest Book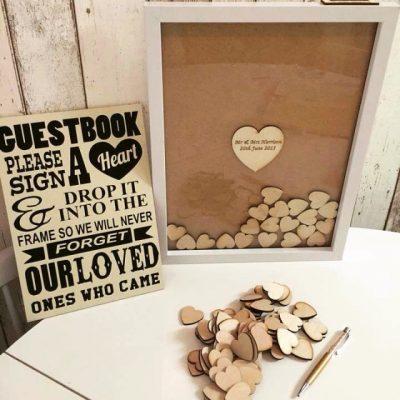 If you want to have a remarkable approach into remembering your guests, this heart holder for guest book will be the right fit. It can store notes your guests would write for you as they join you on your big day. It has an antique vibe to it, which can give your reception a classic impact. It's a fun way to also keep messages from those who were there for you one of the biggest events in your life. It's easy to take out once you want to reminisce your past.
50. Go Luminary Bags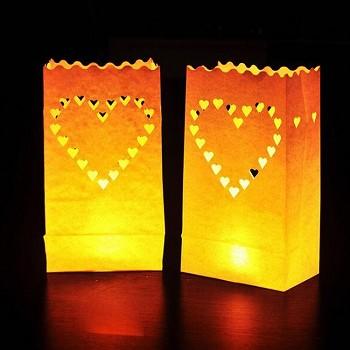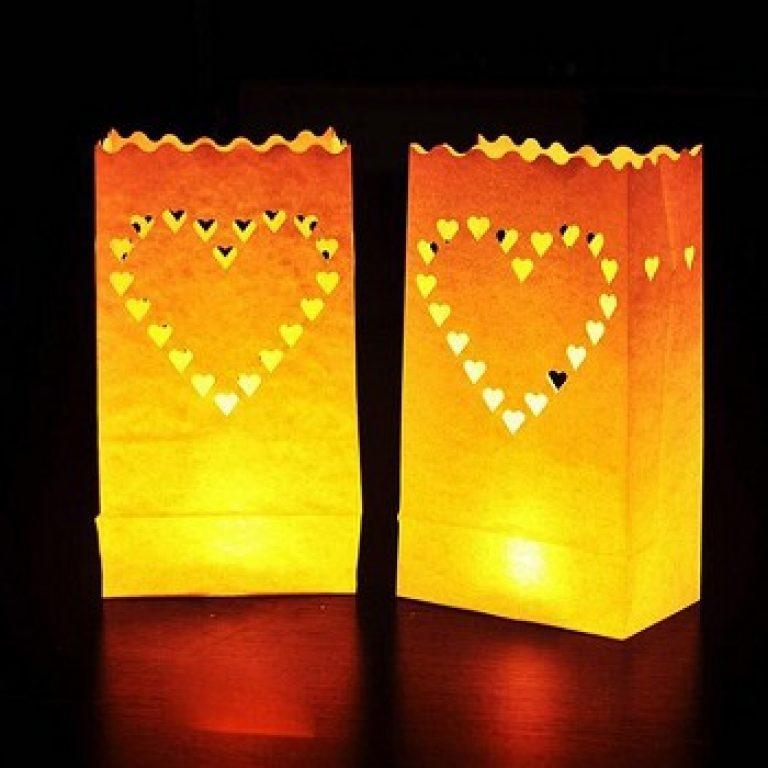 These decorations are perfect to complete anyone's bridal shower. But the bride can also opt to use it for the wedding day itself. They are cute and add more meaningful design that guests would surely remember once the party is over. It will illuminate the room in a touching manner because of the heart design. It's non-flammable, so don't go stressing if these decorations might go wrong. Because they won't!
Hosting A Bridal Shower: Practical Tips!
Now that gift ideas are out of the way, you have one less problem. But hosting a bridal shower goes further than just picking the right thing to give to the bride. It's all about giving the bride-to-be the best day of her single life before she starts embarking a new married life. Make sure to throw her the best bridal party and you can do so by taking a few things in mind.
If you are the maid of honor, it is your duty to host a bridal shower so it is going to be your responsibility to make sure that it is going to happen; and most importantly, that it is going to be a blast. First, you'll have to secure a venue where you can celebrate. It is often one of the hardest things to assure because venues are usually booked. So you have to be on top of things and book beforehand.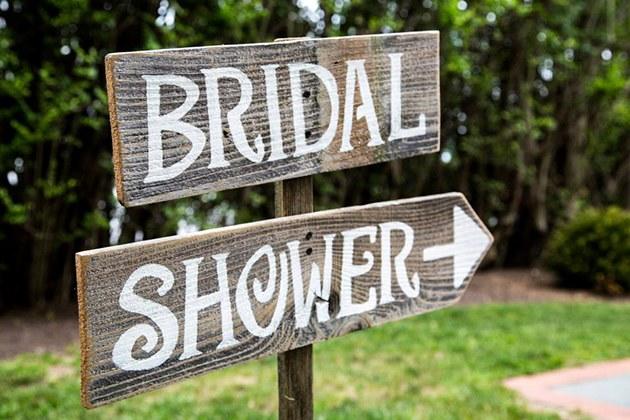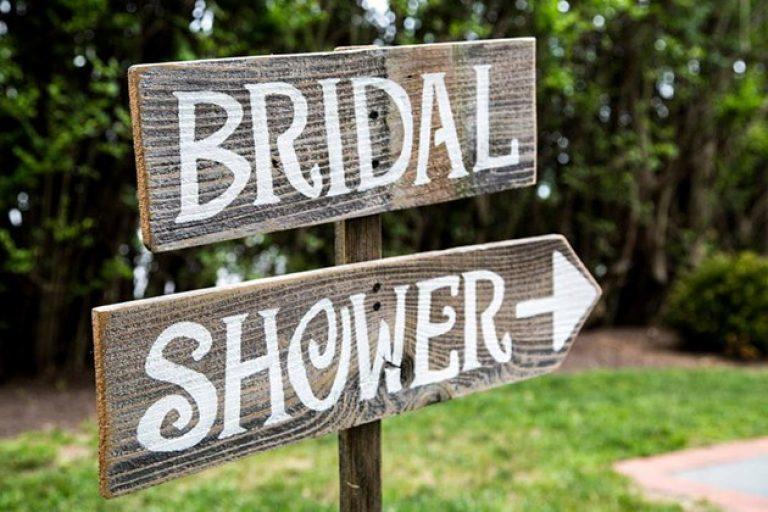 Next thing to keep track of is when you'll have the bridal shower. You'll have to make sure that the date is perfect for everyone. If one can't go, it's best that you find a mutual day because the bride will probably want all of her closest friends and family to be there. Now you won't know if you have chosen the right date if you haven't thought of the people who are going.
You have to have a list of your guests. These guests are not yours. Remember that it is the bride's so invite everyone she truly cares about. But the most essential part of the bridal shower is the celebration itself. Do your initial research on how to make a bridal shower fun and creative before you start pitching in your own ideas.
Things to consider are food, games, program, and of course, the happiness of the bride to be. Make sure that you also prepare a party favor to give to everyone who took the time to attend the party you have hosted. You have the choice to throw it as a surprise or to plan it with the bride having an idea. It's totally your call. Just think of what would make the future bride happy.
How Is A Bridal Shower Different From Other Celebrations?
As you have seen in our list, the items you can give to your bride friends are gifts that you would normally give to someone on a normal basis. Most are not even fitting for birthdays and other holidays because a bridal shower is a very intimate event meant for the bride to just enjoy. The whole party has to be in favor of her so you have to make sure that the things you give her are things she would highly appreciate.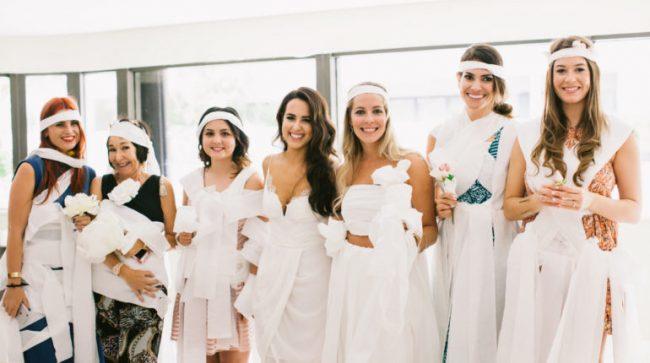 Some gifts above may be a little a kinky but that's the fun thing about it. Bridal showers are great opportunities to come teasing the bride so that she won't have cold feet. It's also one way for the bride to stop stressing about what's to come because she has her friends and family along the way. It is a reminder that even when she is already getting married, her life would be just as enjoyable as the day of her bridal shower.
So before your friend ties the knot, make sure you have done all that you can to see her smile! It's important that you consider what will touch her heart. Never make her feel uncomfortable, not even with your gifts. Know which kind of gift is best to give because we all have different personalities. While there are a lot of gift ideas lurking around the Internet, we're sure that there's something for everyone in this little list that we have. We hope you have found the right one
Pin for later