Best Sci Fi Audiobooks to Listen to in 2023!
last updated:
Nov 25, 2019
7774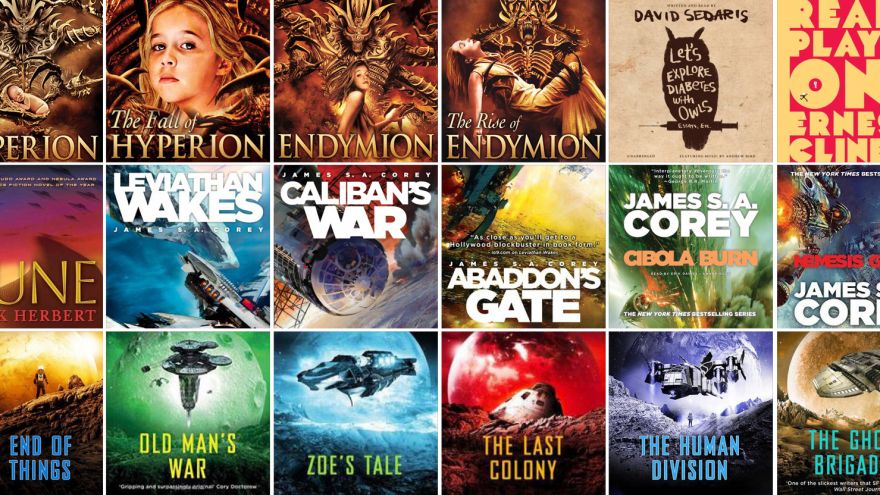 When you find the best sci fi audiobooks, it almost feels as if you are being transported to another dimension. With thousands of fantastic titles on the shelves of your local library, why not have the convenience of listening rather than reading?
While commuting to and from work or while taking a road trip, the best fantasy audiobooks can make a journey far more enjoyable.
Below, you'll find all of the top-rated audiobooks in the sci-fi genre that you have to get your hands on this year.
TSG's Best Sci Fi Audiobooks List!
1. Ready Player One – Ernest Cline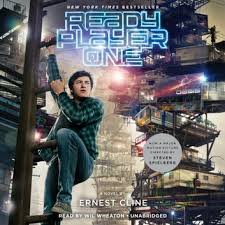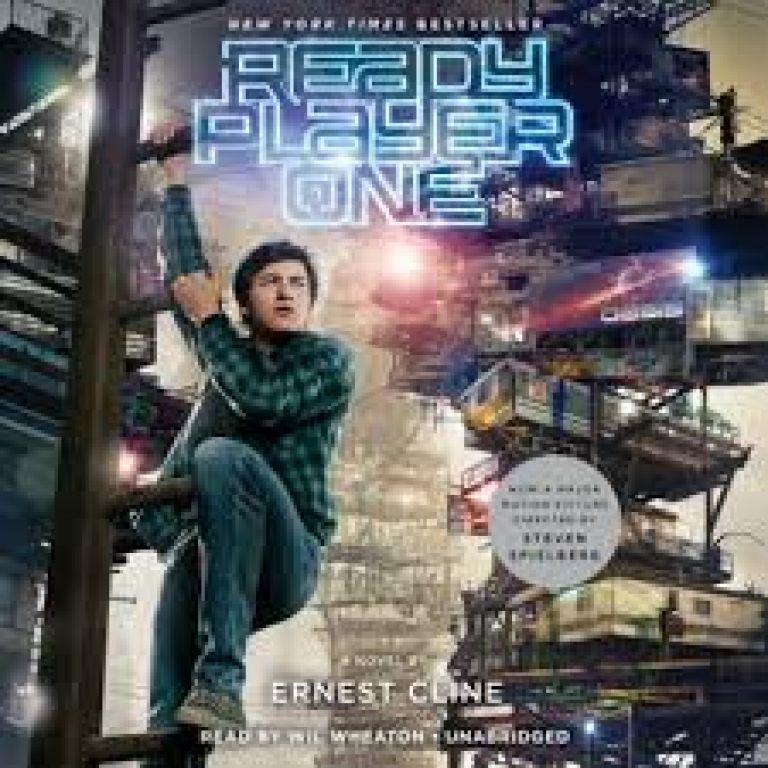 With a film that was released this past year, Ready Player One took the sci-fi world by storm. However, there's nothing quite like listening to the story that was initially written.
You'll be taken to the year 2044 when people spend most of their time living in a virtual reality known as the Oasis.
With a story that has plenty of striking resemblances to today's day and age, it's relatable and filled with adventure. Not to mention, it also has an awesome protagonist that you'll be cheering for the whole time.
2. Artemis – Andy Weir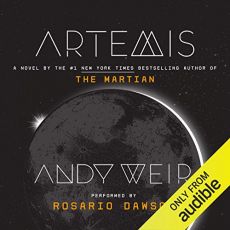 Depending on where you find your audiobooks, Artemis is brilliantly narrated by Rosario Dawson, who arguably has one of the best voices for this genre.
In this story, you'll be brought into the life of Jazz Bashara, a 26-year-old smuggler living on a city on the moon.
If you're searching for a title that will have a lot of mystery, excitement, and a feisty heroine, this is one of the better ones to choose.
3. The Murderbot Diaries: All Systems Red – Martha Wells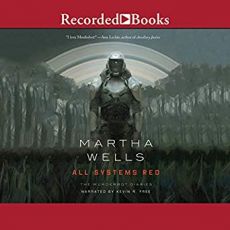 This audiobook isn't a standalone, as there are four books in the series starting with All Systems Red, Artificial Condition, Rogue Protocol, and finishing with Exit Strategy.
The story follows a security droid that may feel a little more human than average. With a snarky inner monologue that captures the perfection of sarcasm, the droid refers to itself as "Murderbot."
Filled with anxiety, it runs away from its job, learns what it means to be human, and meets new and exciting friends along the way.
4. Space Opera – Catherynne M. Valente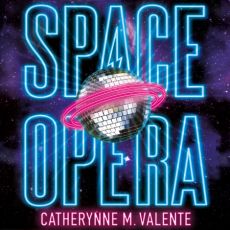 What better way to avoid another intergalactic war than to host a talent competition that is the biggest and brightest the universe has ever seen?
After suffering numerous casualties, all of the species in the galaxy get together to hold a high-stakes contest to determine who the real winners are.
In this expanding universe, humanity has just discovered all of the species. The problem is, if you don't do well in the competition, it could be the very last thing you do.
5. Stranger Things: Suspicious Minds – Gwenda Bond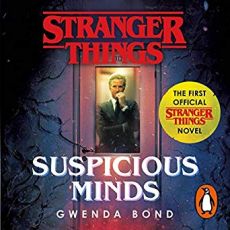 Referred to as the prequel story that fans have been waiting for, this sci-fi audiobook takes place in the summer of 1969.
Following Terry Ives, a student in the heart of Indiana, Terry begins to hear about a project at the university known as MKULTRA.
Hidden behind the Hawkins National Laboratory, Ives signs up for the experiment and experiences things they could never have imagined.
With a ton of fascinating information that contributes to the Stranger Things universe, this prequel will definitely get you excited to watch the show.
6. An Unkindness of Ghosts – Rivers Solomon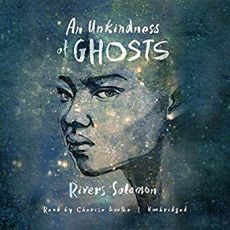 Understanding the importance of keeping planet earth as pristine as possible has never been more real than in this audiobook. An Unkindness of Ghosts takes you onto the HSS Matilda, which is a ship fleeing from a destroyed Earth.
Orphaned due to her mother committing suicide, Aster is one of the people living on the lower deck of the vessel.
When the sovereign of the USS Matilda dies, Aster fears the worst, especially as the ship starts to spiral downwards.
7. Vigilance – Robert Jackson Bennett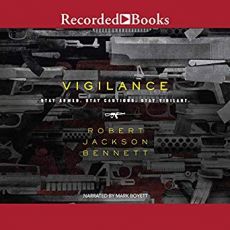 Vigilance is another one of the best fantasy audiobooks that have a strong resemblance to today's day and age. It's 11 years in the future, and America has thrown in the towel on trying to combat gun violence.
Instead, they have decided to develop a reality show that puts contestants into a gaming environment, equipping them with guns.
All those who survive will get a prize, and if you don't, well, that's for you to find out.
8. The Light Brigade – Kameron Hurley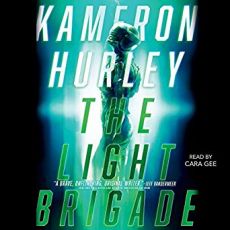 Soldiers fighting the war on Mars who return home are known as The Light Brigade in this sci-fi realm.
But they aren't seemingly who they were before they left. In a world where people are being shipped out to interplanetary locations and battlefronts, this audiobook has a great combination of action and adventure.
Following Dietz, a fresh recruit assigned to infantry, The Light Brigade shows how Dietz is willing to be a hero – or a villain, as it's impossible to tell which is which in this war.
9. Binti – Nnedi Okorafor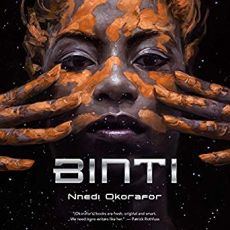 If you've had the pleasure of reading any of Nnedi Okorafor's other novels, you'll know you're in for a treat when it comes to Binti.
As an author who always writes about fantasy aspects taken directly from Igbo folklore and African history, this audiobook is phenomenal for sci-fi fans.
Starring a Himba girl, who is a fantastic math whiz, she runs away from home and gets onto a ship going to a distant planet.
Becoming the only Himba ever to be accepted by a prestigious university for higher learning, Binti has more than just her courses to worry about.
Her school is in the process of being hijacked by an alien, and she needs to save everyone if she can.
10. The Girl in Red – Christina Henry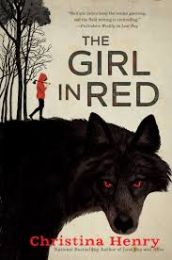 Perfect for readers who love a little hint of classic stories, this is one of the best audiobooks in general you'll want to download ASAP. The entire novel takes place in a post-apocalyptic world revolving around the story of Little Red Riding Hood.
Red is an intelligent and thick-skinned survivor that is a little damaged after surviving a plague that wiped out a lot of the population.
Filled with fantastic survival skills she learned from film and media before the Crisis, she must make a life for herself on her own in her grandmother's house.
In a world that is filled with beasts and men, this tale of her resounding strength is a phenomenal read for anyone looking for a strong female protagonist.
11. Emily Eternal – M.G. Wheaton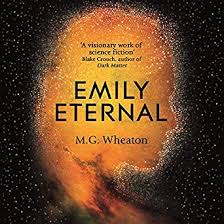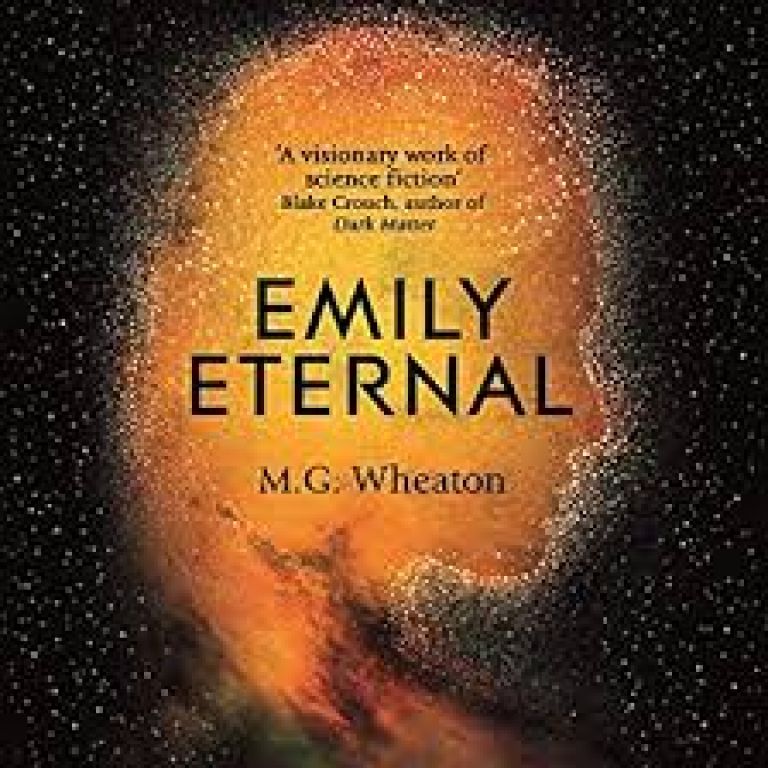 At the age of five, Emily is doomed to die because the sun is dying five billion years ahead of the world's predictions. However, Emily isn't like the other kids, as she's complete artificial intelligence.
In this audiobook, Emily begins researching and scouring through her databases to find something that will save everyone on the planet.
With that said, the race against the sun isn't the only thing she has to worry about.
Dealing with terrible humans that want to save themselves and not worry about anyone else, it's a read that will fill you with warmth and happiness.
You'll also find there are a lot of interesting parallels between the relationships humans have with technology.
12. Here and Now and Then – Mike Chen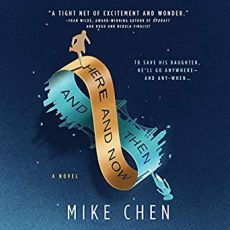 If there's one thing that can be said about this audiobook, it's that it will take you through multiple timelines in different dimensions. Kin Stewart is an I.T. tech but is also a secret agent that can time travel.
As time progresses, Kin begins to wonder who his family is meanwhile vying to keep them as safe as possible from the threats that are out there.
By trying to untangle his I.T. life from his secret agent life, there are a lot of high stake situations he is put in.
If you're searching for one of the best fantasy audiobooks that also has a familial backing, Here and Now and Then is a phenomenal option.
13. Light from Other Stars – Erika Swyler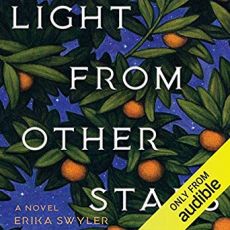 There's something unique about this book in that it doesn't just focus on sci-fi elements, but real-life tales that are all too relatable.
Light from Other Stars is filled with themes of growing up under a mad scientist, including space exploration and understanding what it means to be a developing lady.
Nedda Papas is an aspiring astronaut at the age of 11 who has an overtly eccentric father, Theo, trying to create a time-altering device.
When she is grown, Nedda is picked to be part of a four-person crew tasked to explore a distant planet. Both her past and her present come close to colliding in complete catastrophe.
This event allows her to show all of her best characteristics to light. It's a fantastic coming of age story set in a fantastical universe you won't soon forget.
14. Red Rising – Pierce Brown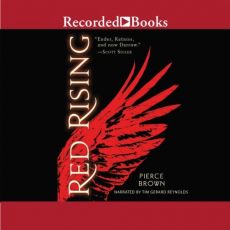 Red Rising is frequently seen as a Game of Thrones novel set in the future and on steroids. Following the story of Darrow, a 16-year-old, his pack of Reds are stuck in a position that is just one step above slavery.
As miners, they work day in and out trying to keep Mars as hospitable as possible; otherwise, they face severe punishment by the Golds.
When Darrow and his wife work against the overlords, they are sentenced to death. However, the story doesn't end there.
It's a fantastic approach to understanding the differences between two classes of people and how essential everyone is in a working economy.
Red Rising is an exciting read that came out in 2014 but is well worth your time this year.
15. Provenance – Ann Leckie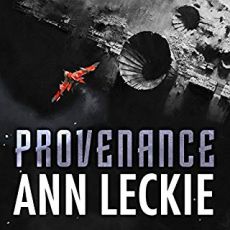 In this story, you'll be brought into a journey that has a lot of symbolism of privilege, birthrights, theft, and power.
Ingray and her charge are returning to their home planet, only to find that the planet is in the middle of an interstellar conflict.
The group then works to protect Ingray's future and all of her family members before it's too late. With all of the political turmoil happening, the world could very well be lost forever.
16. Lagoon – Nnedi Okorafor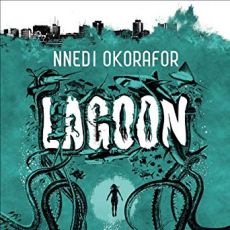 Another one of the best sci fi audiobooks from Nnedi Okorafor is Lagoon. When aliens come to the coast of Lagos, they look entirely different from what people know from the movies.
In this audiobook, you'll be taken through a story of how and when the aliens arrive. You'll also explore what they think of all of their new neighbors, and how different species have to work together to survive.
17. Paradox Bound – Peter Clines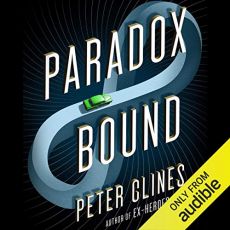 Eli Teague was taken aback by a traveler who came into his life a long time ago. Fitted with a flintlock rifle, steampunk Model-A Ford, and tricorne hat, she was a living image of mystery.
However, this mysterious woman disappeared just as quickly as she arrived, that is, until Eli sees her again.
Overwhelmed with the need to know more about her and where she came from, his hunt brings him some knowledge that he never asked for.
With competing factions, legendary figures, and romance, Paradox Bound has something for every type of audiobook fan.
18. The Singularity Trap – Dennis E. Taylor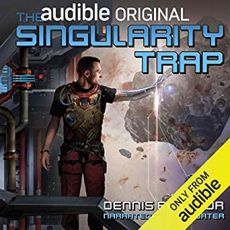 Have you ever thought of what it takes to make someone human? Ivan Pritchard is a down on his luck asteroid miner who is tasked with protecting the planet from threats in space.
As a new crew member on the Mad Astra, he is trying everything he can to give his family the life they have always deserved.
Sure, Pritchard can push through the hazing of his other crew members and surviving in zero-g, but there is a deeper problem looming in the vastness of space.
By the end of the novel, he will surely be asking himself what the essence of being human really is.
Finally…
Dozens of titles could be considered as the best sci fi audiobooks on the market, especially this year. Whether you're searching for a new title or an older one, there is surely something on this list for everyone.
We can guarantee you'll find at least three of the best fantasy audiobooks to transport you to a different dimension for the most exciting trip you've had in a while.
Pin for later