How to Organize a Romantic Scavenger Hunt for Your Loved One
last updated:
Oct 29, 2020
64310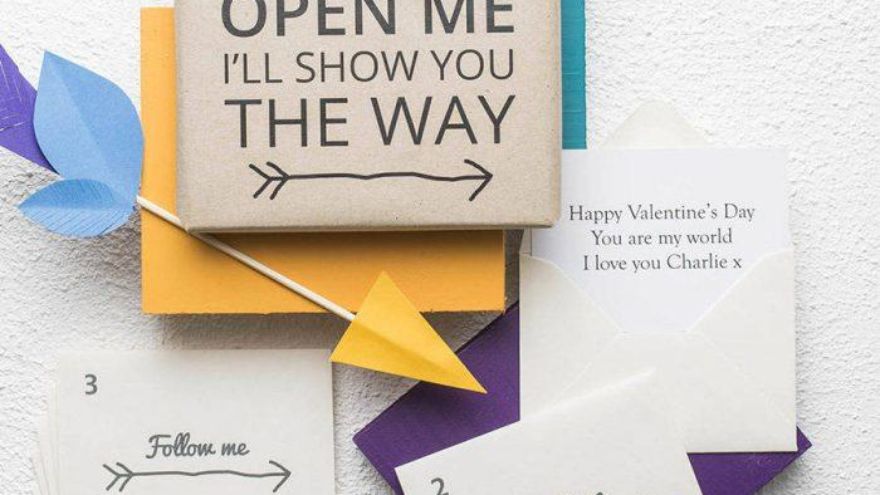 A romantic scavenger hunt can be the perfect way to celebrate a monumental occasion with your loved one. From birthdays to anniversaries, there are plenty of ways that you can customize this fun way to give gifts to make it an event they'll never forget. Below are some phenomenal steps, tips, and tricks that can help you plan the most exquisite romantic scavenger hunt possible.
Tips and Tricks for Planning a Scavenger Hunt
Tip 1: Starting Backward
The easiest way to start planning the game is to start from the last stage and work your way backward. This way you'll have a clear idea of what you want your loved one to do in order to find their perfect gift.
Tip 2: Picking Affordable Gift(s)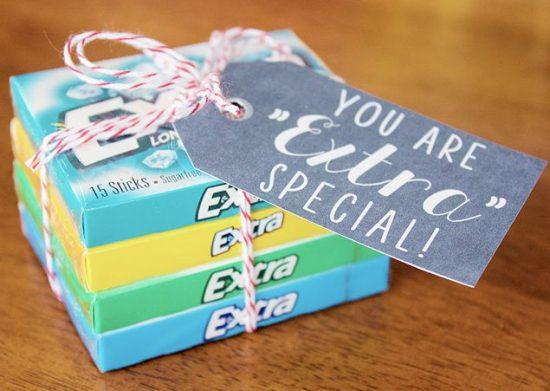 It's important to decide whether you want your partner to find a single big gift at the end or if you want to give them smaller gifts throughout the event. Either way, you're going to have to compile a list of the gifts you'll need. Some great ideas include:
All-In-One Makeup Kits
Purses and Handbags
Fishing Reels
Leather Bound Journals
NFL Logo Scarves
Seiko Watches
Tip 3: Creating Personalized Clues
It can be tempting to search for typical scavenger hunt clues online, but for the most romantic effect you'll want to create personalized ones that only you and your partner will understand. For example, instead of creating a clue that says "Look at the tree at the park" you can write something along the lines of, "Where we had our first picnic together 2 years ago."
Personalized clues not only help to add to the romance, but they also show your partner that you're thinking of them and that you remember the most important days you've spent together.
Tip 4: Riddles or Clues?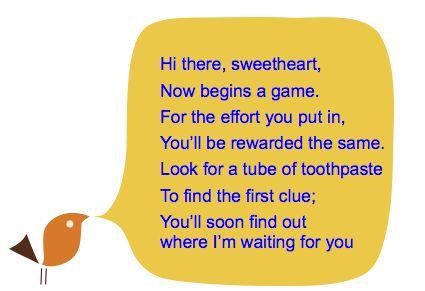 Before you start designing the scavenger hunt you're going to want to think about whether your partner would enjoy working on riddles or straightforward clues. If they love crossword puzzles and deciphering secrets, then riddles would surely be the best option. If you're working on a tight schedule, you might want to consider using simple clues, such as "Call your friend John for clue #2".
Tip 5: Involving Other People
If you're the type of couple that enjoys being social, you may even want to consider involving other people in the scavenger hunt. It's a phenomenal way for your loved one to feel important, as they'll truly understand the amount of time and effort you put into the game. For example, leave a clue with a barista at the coffee shop they visit every morning.
Tip 6: Digital or Traditional
You're also going to want to think about whether you should take advantage of modern technology or if you want to rely on traditional pen and paper clues during the scavenger hunt. In today's day and age, you might find that it's easier to guide your partner via text, though depending on the location it could differ.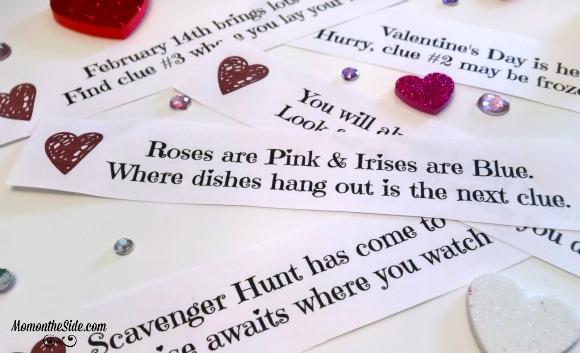 For example, if you're planning the hunt for indoors it's better to leave a paper trail of clues or riddles in places inside. But if you're planning it for a public place and you don't want to interfere with the surprise, using texts or short phone calls would be simpler.
How to Plan the Romantic Scavenger Hunt
Step 1: Developing the Hook
The hook is the most important part of the scavenger hunt as it helps to add to the allure and mystery of the event. Start to brainstorm how you're going to introduce them to the idea of finding clues and searching for gifts. Most often, you're going to want it to be a surprise.
It can be a great idea to hide the first clue near their toothbrush in the morning or in their desk at work. Place the first clue somewhere they'll notice it almost immediately.
Step 2: Creating the Trail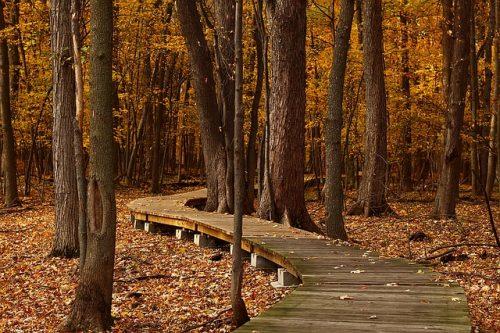 With this type of game, it can be easy to get carried away and although you'll want it to be diverse, you won't want it to be too difficult. Take the time to create a trail that will take up a couple of hours out of your day.
The trail is essentially all of the places where you're going to send your loved one. Each stop along the trail will either have another clue that leads them closer to the final gift or will have a gift and a clue.
A great idea to make the event inclusive is to have them find you somewhere along the trail so you can finish the remaining clues together. Or you might prefer to wait at the final stop to add to the suspense.
Step 3: Choosing the Payoff
Once your partner has worked their way through all of the clues, they're going to eventually come across the last stop of the trail: the payoff. Depending on the type of scavenger hunt you've decided on, you're going to need to choose the right payoff gift. You can easily lead your partner to a particular venue for an event, to a specially wrapped gift, or even to yourself. Some great examples of venues include:
Baseball Game
Rooftop Terrace
Beautiful Restaurant
Concert Hall
Art Museum
Shopping Mall
Coffee Shop
No matter what you choose to be the payoff, it's important that it blows the rest of the scavenger hunt out of the water. You're going to want to choose something that will make all of the time spent deciphering clues worth it.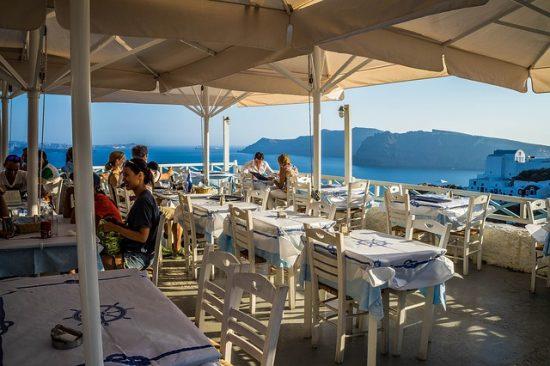 Step 4: Practice the Scavenger Hunt
Once you have all of the important steps figured out, designed, and constructed, it's time for you to practice the event on your own or in secret with the help of some friends. You'll want to make sure that it goes seamlessly on a special day, and so you need to take the time to set up the clues and have a friend go through the entire process.
If you find that there are any bumps in the road, it'll give you the ability to fix them before you send your partner on their journey.
Scavenger hunts are the perfect way to have fun while celebrating a milestone in your relationship or a special holiday. With so many customization options and the ability to choose from an assortment of large and small gifts, it's incredibly easy to create. Not to mention that your partner will have the time of their life and appreciate it more than you'll ever know.
Pin for later