Best Teen Party Themes – The Ultimate List
last updated:
Oct 27, 2020
189099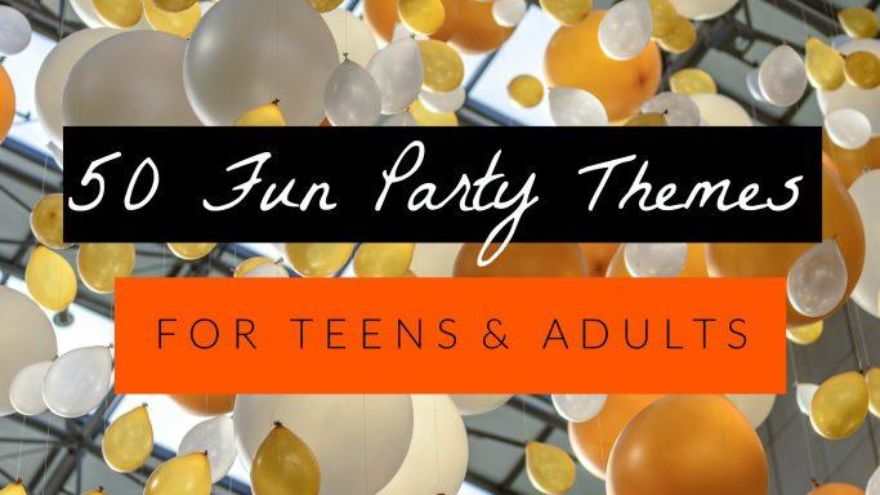 ** 50 awesome party themes that are fun, unique and great for teens and adults alike. Whether you're throwing a college party, a birthday party or just a general "let's look good, have fun and make some great memories" party, there's something here for you!**
Picking a good party theme is probably one of the hardest steps of party planning – it has to be cool, fun, unique, interesting . . . but still allow everyone to look fabulous and take a ridiculous amount of selfies.
However, today you're in luck – because we have selected 50 fantastic party themes to make sure your party is the only one worth remembering.
1. A popular movie themed party.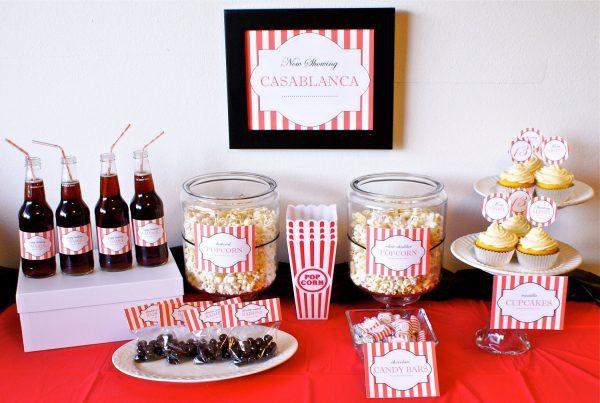 We all know what we are legally obligated to say next, right? Frozen. Or Despicable Me. (All very cute, all very overdone – there are a lot of ideas out there for these choices, though). While you don't need to pick the absolute most popular movie out there, pick one that you know a lot of people will know. Cult classic films are always a good option! Mean Girls themed party anyone? Picking a well known theme ensures all your guests will have plenty of inspiration before showing up in terms of what they wear, what gift to bring, and just the overall mood of the party. Plus, you have the option to create tons of movie related games. Select a list of movie quotes and quiz people on which character said them. Winner gets a movie-themed prize!
Things You Will Need for the Party
2. ALICE IN WONDERLAND!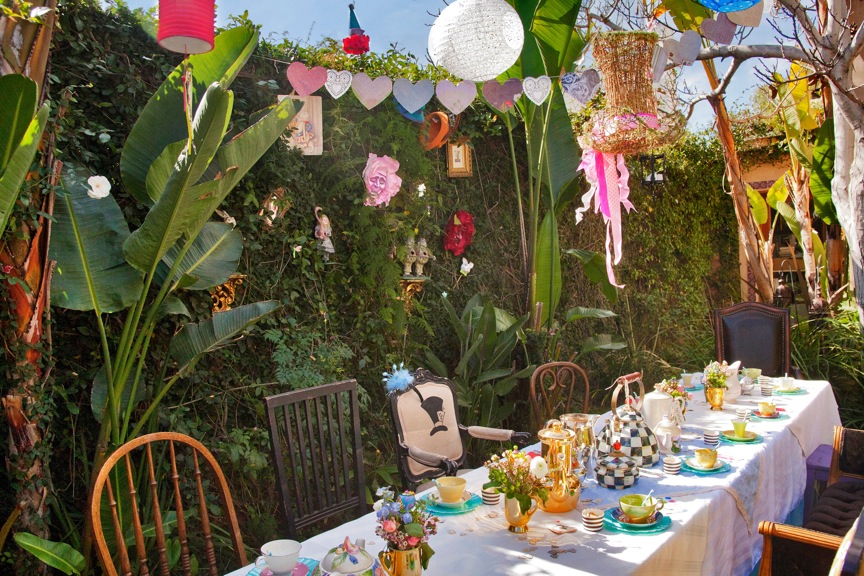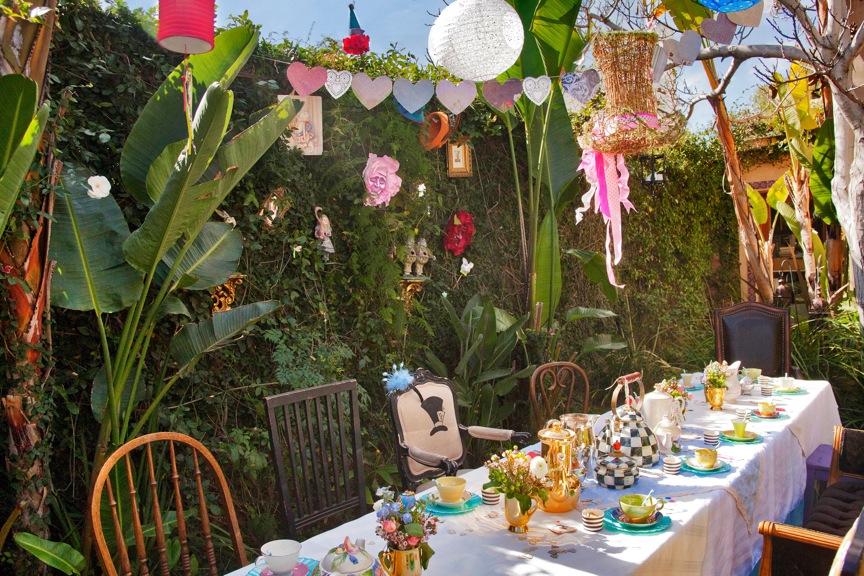 We know this probably should have gone above, but Alice In Wonderland parties are just the best things to grace God's green earth. Although that is more a sickly shade of grey, as we speak, but we digress. If you are looking for a party theme that involves lots of fun costumes, you can't get much better than Alice in Wonderland. Oh, and did we mention decorations? Your party will be the hit of social media with all the fun images that will come from it. Time to head through the looking glass!
Things You Will Need for the Party
3. The 80's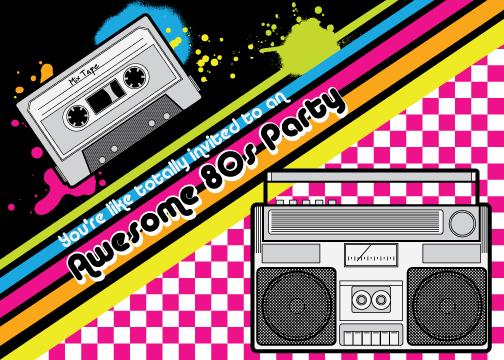 Was there ever a better decade for fashion? Many people would argue…yes. But we aren't trying to bring back the 80's fashion for everyday, this is a party! Let's face it, 80's fashion pretty much screams party, so why not make it your next theme? The 80's was filled with great music and film, so you will have plenty of inspiration to choose from. Need help? Ask your parents. They'll enjoy reminiscing on the good ole' days, and you'll end up with a totally authentic and fun party. Totally #TBT approved.
Things You Will Need for the Party
4. Or you could throw it back all the way to the 60s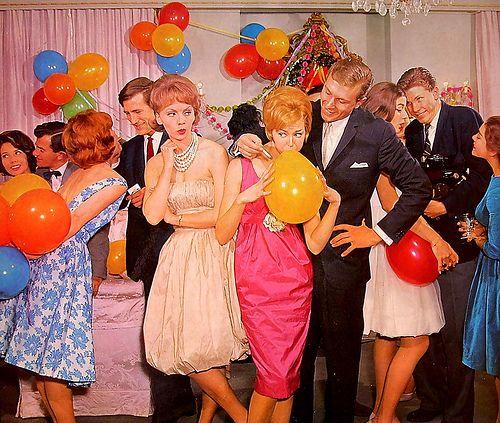 Any hippies in the house? This decade is for you. Filled with peace signs and center parted hair, this is one of the most iconic decades in history. If you're in the mood for a colorful and fun party, you will have a blast with this theme. Have everyone show up in costume and pop in a movie. Pro tip: you know what TV show premiered at the end of the 60s? Scooby Doo. Need we say more?
Things You Will Need for the Party
5. MASQUERADE BALL.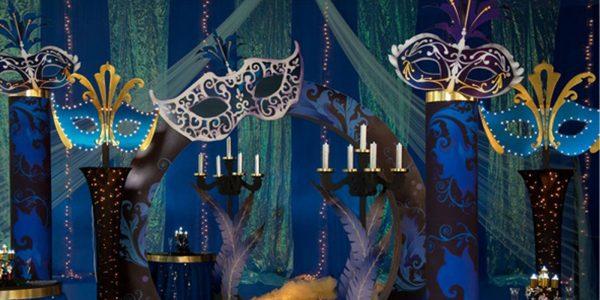 Please. Somebody . . . just please. We love a good masquerade ball! This might take a little more effort on your part and your guests part, but the payoff is so fantastic! If you have been looking for an excuse to get all dressed up, this is it. Plus, there's no need to worry if you can't afford to buy a new dress or suit- why not wear your prom or homecoming outfit again? Guests can either show up with their masks, or make it even more fun by having a mask making station at your party.
Things You Will Need for the Party
6. Black and white!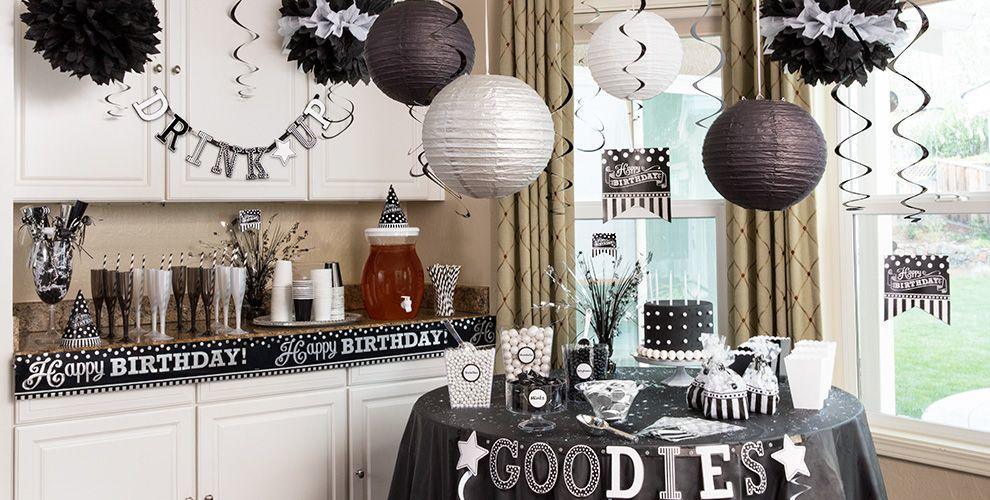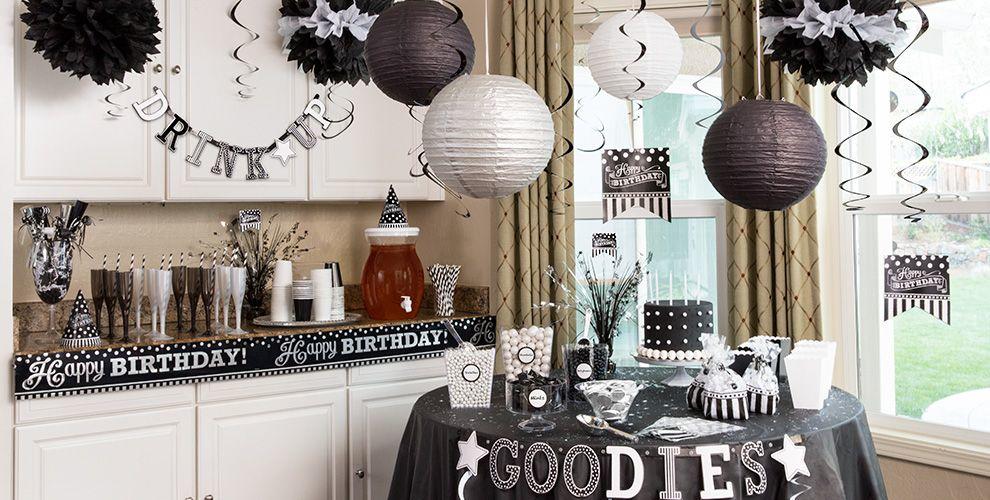 It's quite common, but it's used for a reason – it's not too difficult and it looks amazing. Why take the time to use the black and white filters on Instagram when you could just make your party black and white? Okay, maybe the filter is quicker, but it's certainly less fun. Show black and white movies, have black and white decorations, and most importantly, have black and white food. Keep in mind…Oreos are black and white. And who doesn't love Oreos?
Things You Will Need for the Party
7. Different colour mix – why not change it up and go Black and Gold, or Pink and White, or Blue?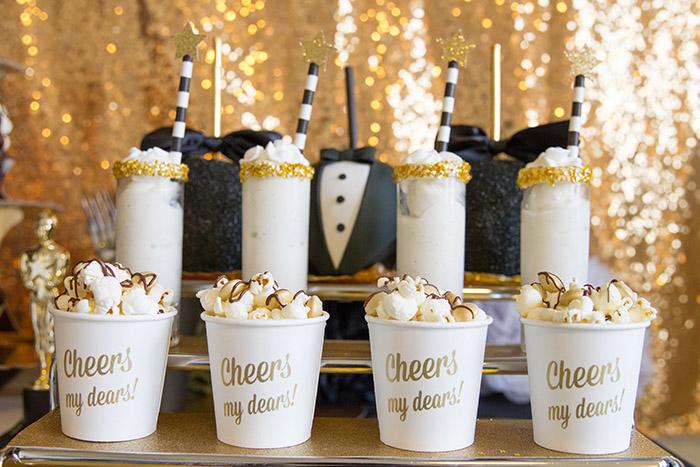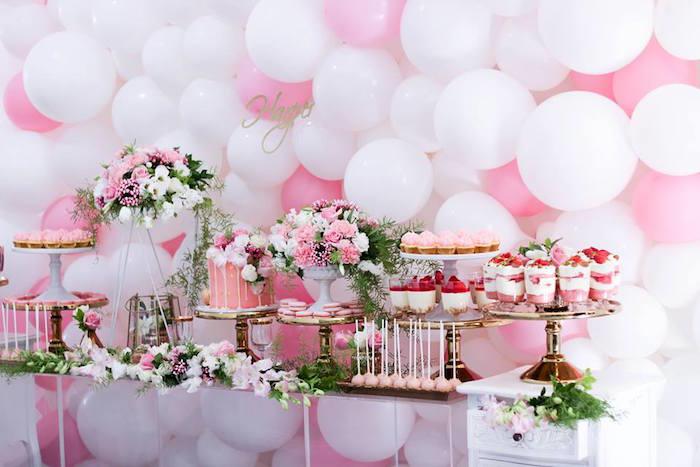 What's your favorite colors? Or, maybe your school colors? You can easily take these colors and turn it into an entire theme. What season is your party? An ice blue themed party in winter (Elsa may or may not make an appearance), pastel blue and yellow theme for spring, or hot pink and orange theme for summer are perfect.
Things You Will Need for the Party
8. Barbie party!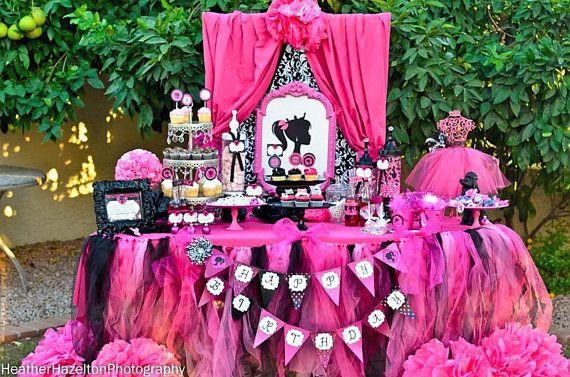 Sometimes, you just need a fun girlie themed party. And who is more girly than Barbie? No one. You might think you're too old for Barbie, but the theme is more in the details than with actual Barbie herself. This party is all about bright colors, fun fashions, and of course taking the perfect photos. Why not create your own photo booth? Set up a backdrop and purchase a tripod stand for your iPhone- it's that simple! Include fun props to really bring the theme to life.
Things You Will Need for the Party
9. Fairytale themed party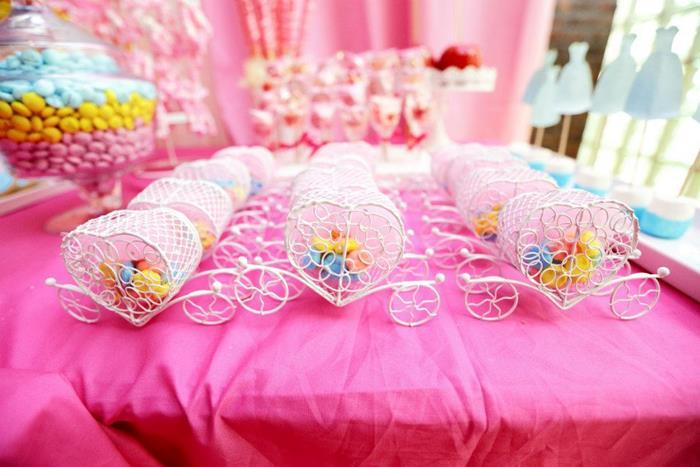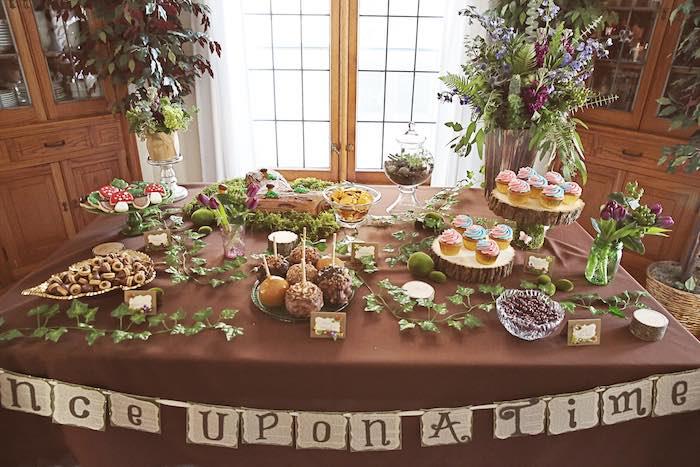 Fairytales are all the rage right now! Even if you haven't seen Once Upon a Time, you know plenty of fairytale themes you can pick from. Snow White, Alice in Wonderland, Beauty and the Beast, Cinderella, Sleeping Beauty, Little Red Riding Hood, and the list goes on and on! You can either pick a specific fairytale yourself, or turn your party into a contest! Have all your guests arrive in costume as a famous fairy tale character. Everyone guesses on who is who and votes for their favorite! Game on.
Things You Will Need for the Party
10. Oriental theme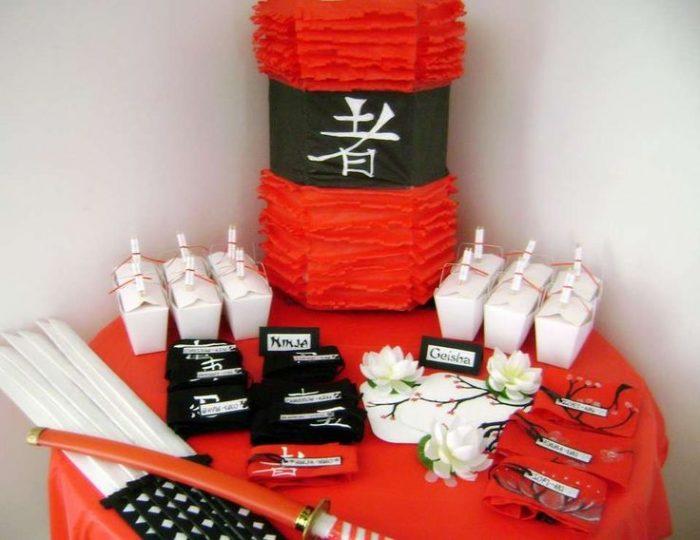 We're thinking fans, paper lanterns, noodle boxes . . . mmm. The possibilities are endless with this classic theme. End off the night with everyone's fun, favorite cookie: the fortune cookie! Take turns sharing your fortunes and see who's is the best. Or, take things one step further by creating your own!
Things You Will Need for the Party
11. Mexican Celebration!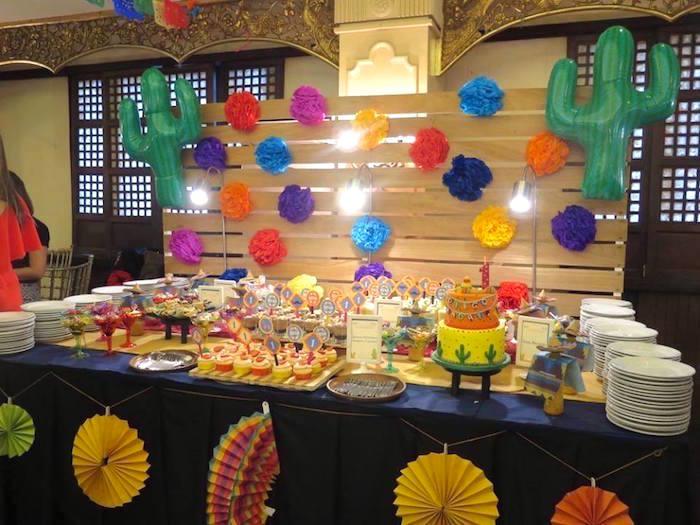 Sombreros, lots of red, piñatas . . . this would be so much fun. This is another fun theme that gives you the chance to really get creative and have fun bright colors everywhere. Having this party around October? Why not make it a Dia de Los Muertos theme? We're picturing sugar skulls everywhere, and we love it. Plus, not to mention, who doesn't love good Mexican food? Any chance you get to have tacos and quesadillas, you should take it.

12. Candyland!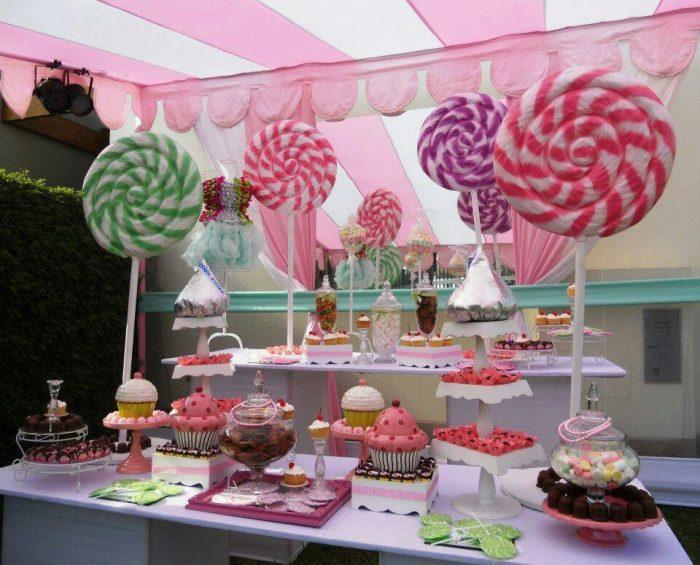 We really want a candy themed wedding, if I'm honest. Or at least forty-three candy tables. But a candy themed party is just as well! The amount of candy choices these days is almost overwhelming (key word: almost). Pick out your favorites and get to work displaying them for the party. Just be sure you don't eat it all before your guests arrive! Oh- and don't forget to brush your teeth at the end of the night. You'll thank us later!
Things You Will Need for the Party
15. Ancient Greece. TOGAS AND KEBABS.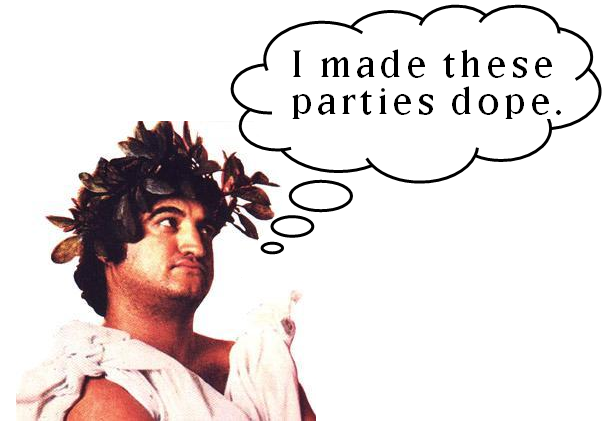 What could be more fun and classic than a toga party? Not only is this a fun theme option, it's really easy to put together. Don't have your own toga? No stress, borrow your brother's sheets or get a white bed sheet, wrap it around you, and tie it off. Complete with gold accessories and winged eyeliner. And don't forget the leaf crown! Bonus points if you have gladiator sandals. Don't forget to take plenty of pictures! The selfies from this night will be incredible.
Things You Will Need for the Party
16. All over the world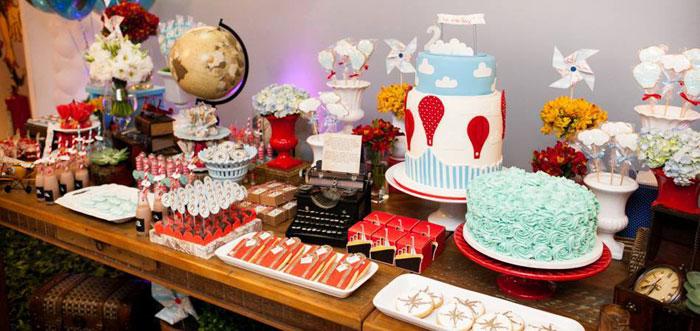 Come dressed in something from one area of the world. A lot of different, delicious food spread out, possibly some flags . . . the pictures would be worth it. This is a super fun party theme that allows people to get super creative. I mean, you have the whole world to choose from! Celebrate your own culture, or explore a totally new one and come dressed up as the country you'd love to visit. Want a game to go along with your theme? Have people learn a phrase in the native language of the country they select. Everyone else has to guess the language and country they chose- or put your memory to the test and try to remember everyone's phrase!
Things You Will Need for the Party
17. Hippies Vs Hipsters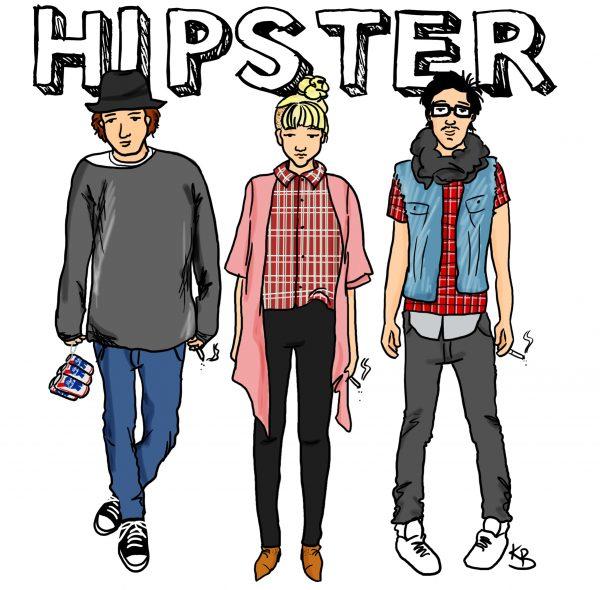 There's nothing better than a fun party filled with opposites. Some guests come as hippies, some as hipsters. Talk about when worlds collide! Schedule a bunch of party games throughout the night and see which team comes out on top. Friendly competition meets fun costumes- what could be better?
Things You Will Need for the Party
18. American High School Stereotypes – come as a goth, or a cheerleader, or a jock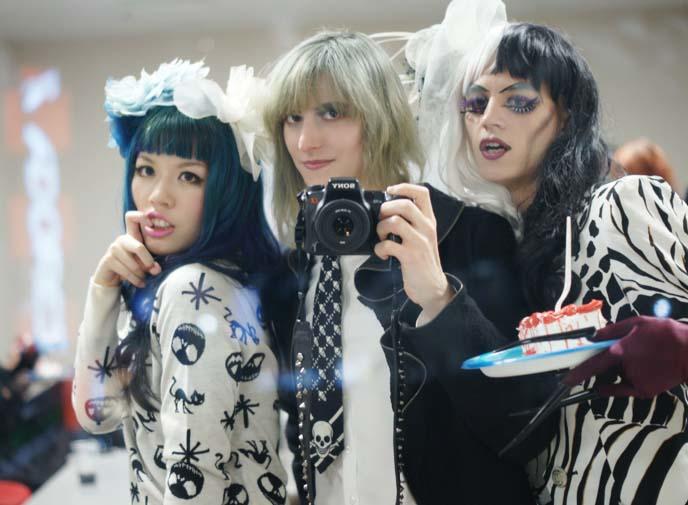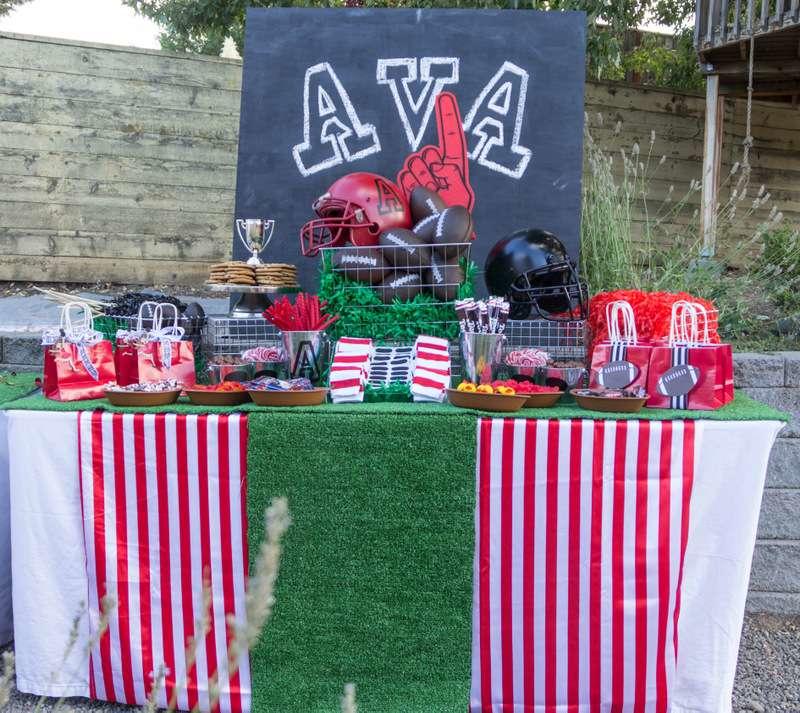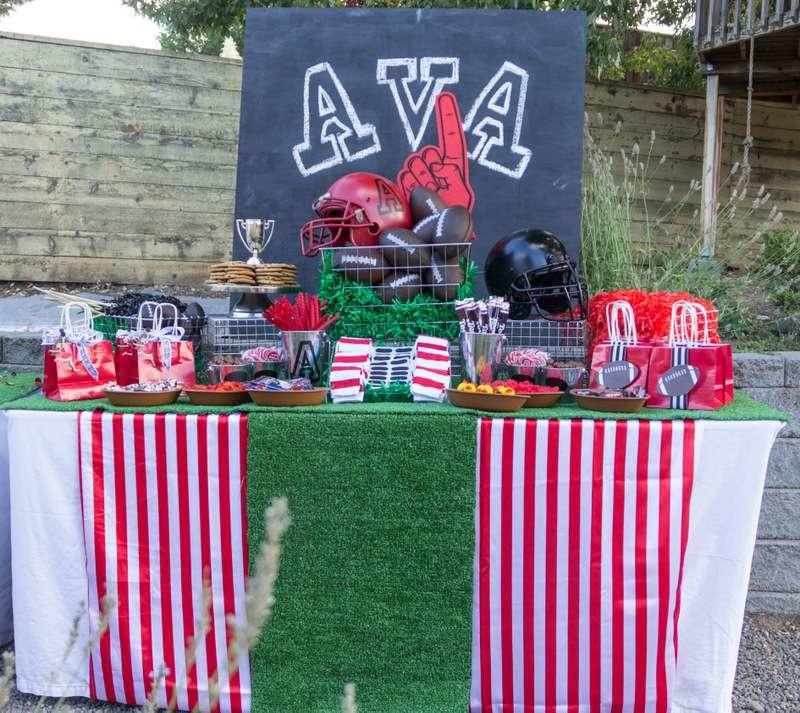 If you can't beat 'em, join 'em! Whether you select the stereotype you were labeled in school or pick something totally different, you get to totally own the decision and have a blast as your new character/alter ego. Turns out after all the cheerleaders and goths can be friends…who knew? (We did).
Things You Will Need for the Party
19. PYJAMA PARTY!
Sometimes you just need to let loose and relive your childhood. What better way is there to do that than throw a major pajama party?! Everyone gets to chill out and be comfortable- what could be better than that? Build a nice movie watching area complete with plenty of pillows and blankets, pop the popcorn, and relax the night away!
Things You Will Need for the Party
20. Murder Mystery . . . oh la la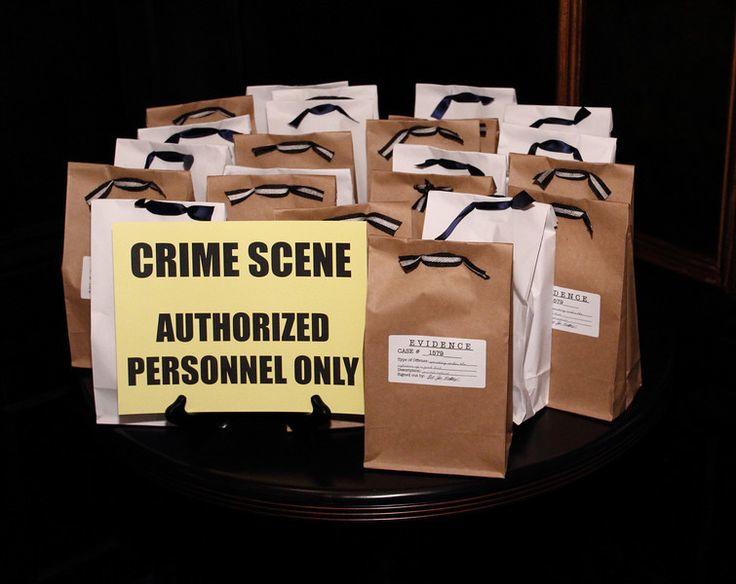 Tap into your adventurous side with this one. Make your inner Nancy Drew proud and host your own murder mystery! Purchase a mystery kit and set the scene for when your guests arrive. Have them dress the part (if you like) and assign them a character when they arrive. By the end of the night, the murderer will be revealed. Is it you?
Things You Will Need for the Party
21. Call Me Maybe Party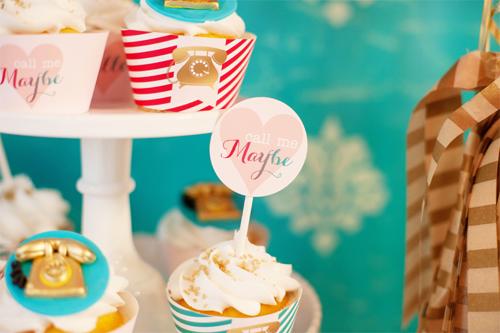 Need a simple, quick party theme? This is the one for you. Everyone simply wears a white shirt with their phone number on it. That's it! Everyone has a good time and the next day you get to see if you get some calls….or let's be more realistic…text messages.
Things You Will Need for the Party
22. Neon Jungle.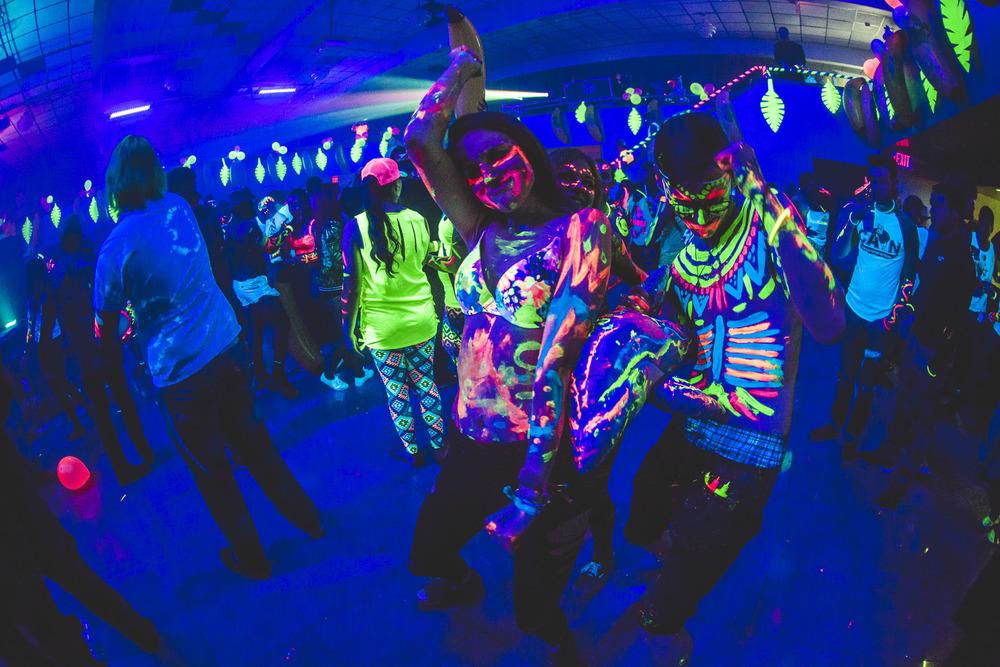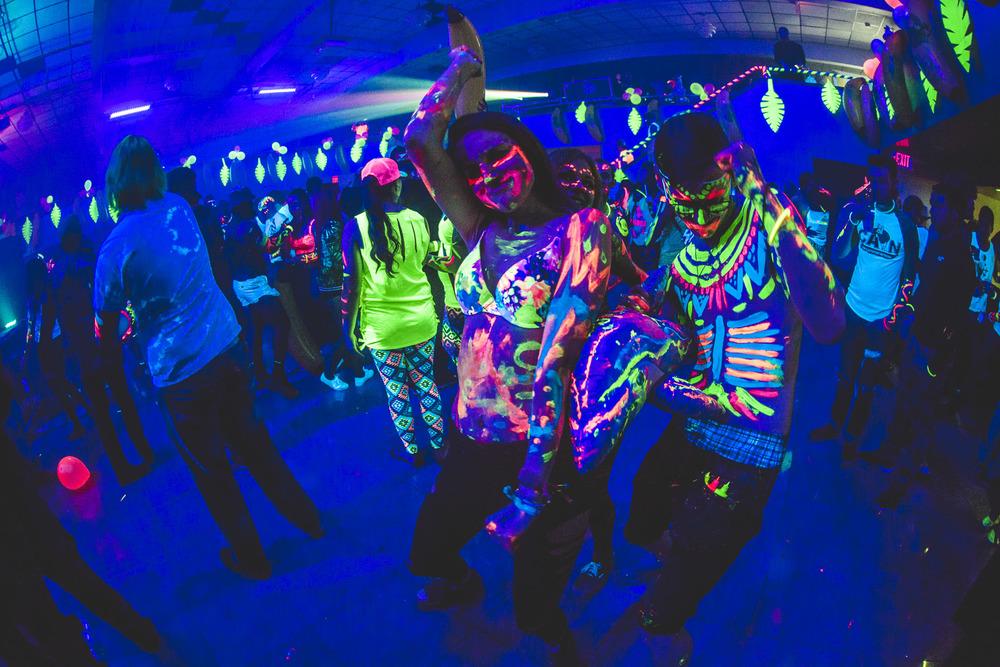 No, not the group – the ridiculously bright color. Neon can be hard to pull off on a regular day (more power to you if you can!) so instead, throw a party that lets you go wild with color. Don't just stop with neon clothes- feel free to extend the theme to your decorations as well! Neon lights, neon paint, streamers, you name it. Want to step it up a notch? Get a blacklight! The neon colors will still show up. And your teeth will look incredibly white. What a winning combination!
Things You Will Need for the Party
23. Superheroes!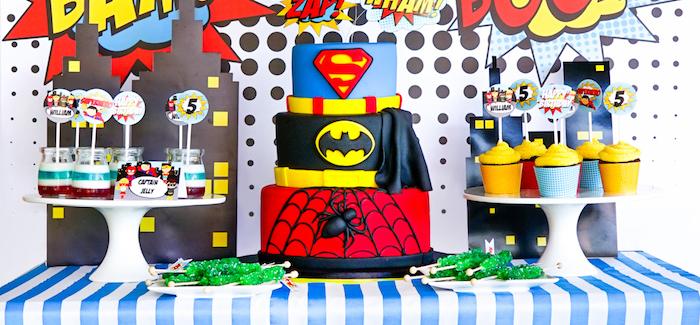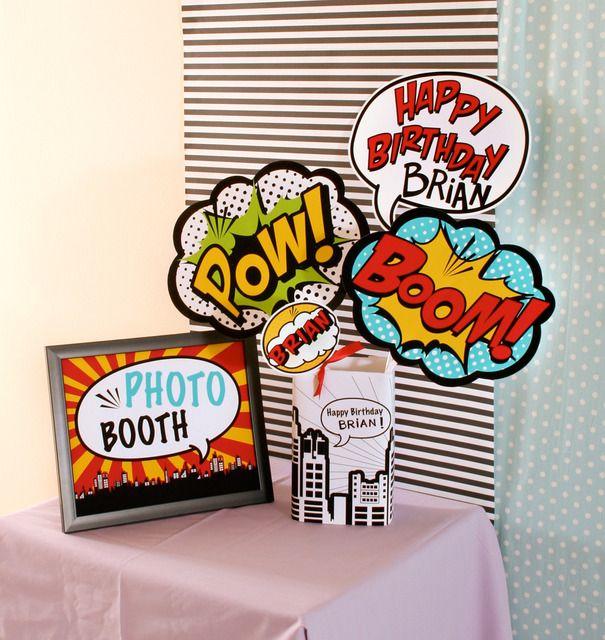 Who doesn't love a good superhero movie? Let your guests dress up as their favorite superhero and see who shows up- Superman? Batman? Wonder Woman? Who needs to watch The Avengers when you've got the whole crew in person? Just kidding…watching The Avengers is actually a great addition to your Superhero party.
Things You Will Need for the Party
24. Angels vs Devils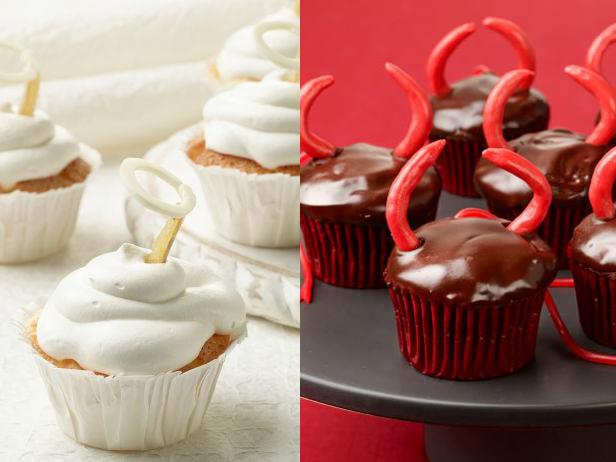 Looking for another fun theme that is a battle of opposites? How about angels vs. devils? Not sure who to put on each team? Avoid losing friendships by randomly assigning people to a side. Or better yet- let your guests pick! Make things even more fun with punny food offerings- we're thinking angel food cake and devil's food cake. Too obvious? Maybe. But totally delicious!
Things You Will Need for the Party
25. Scavenger/Treasure Hunt Party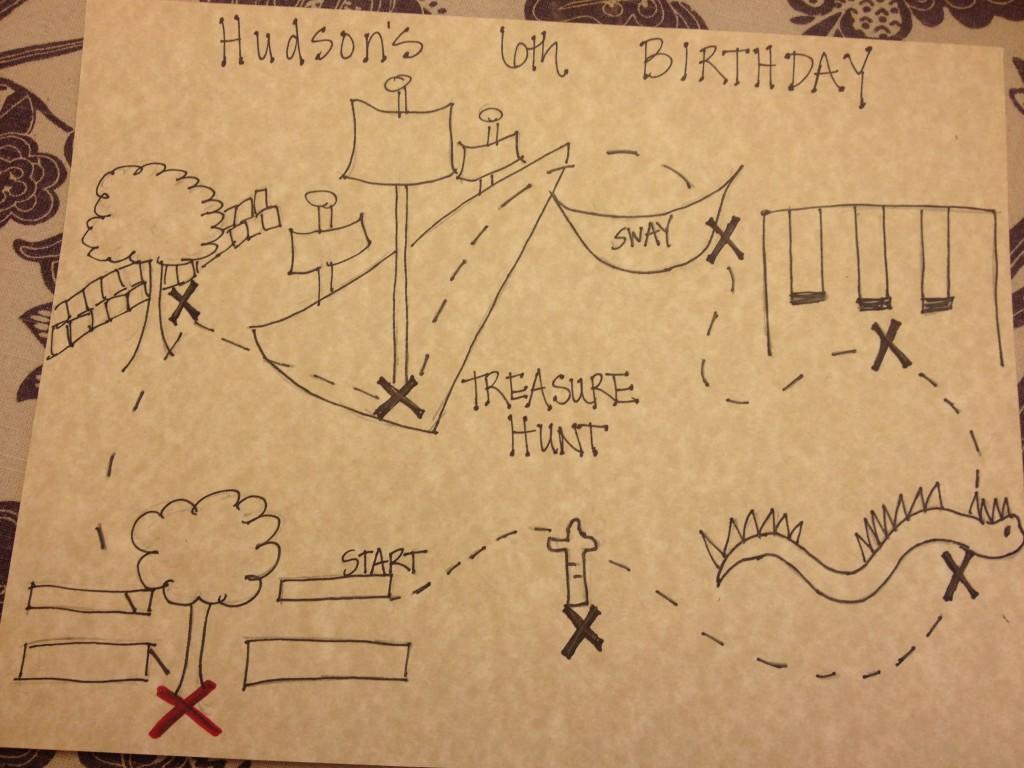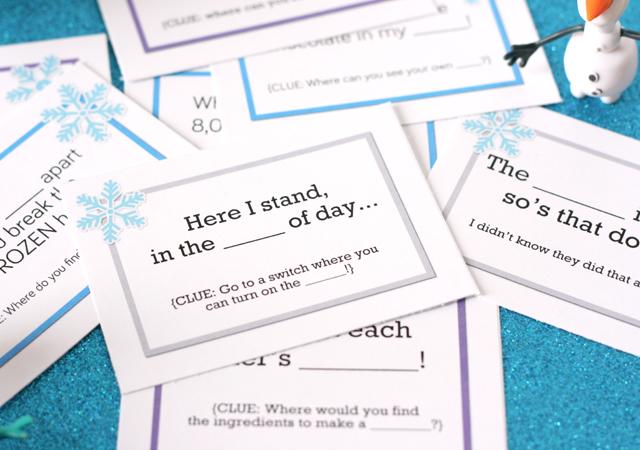 Scavenger hunts was a game so popular when you were a child for a reason- because they're incredibly fun! It doesn't matter your age, there is always something exciting about hunting for clues and hidden treasures. Now's your chance to create your own scavenger hunt! Place items in various areas (don't forget where you put them!) and think of clues that'll lead your guests to the various destinations. Want to modernize things a bit? Instead of hiding items, come up with a list of things your guests need to do- whoever checks the most items off the list in a given amount of time wins!
Things You Will Need for the Party
26. Hawaiian Luau!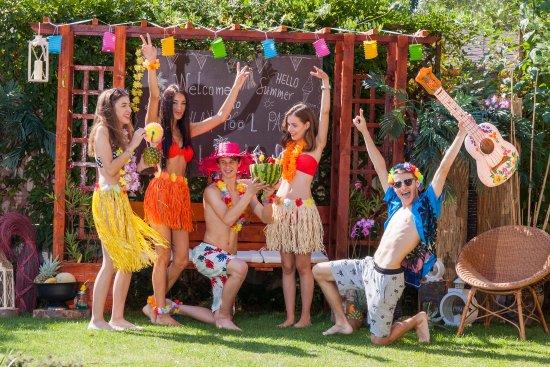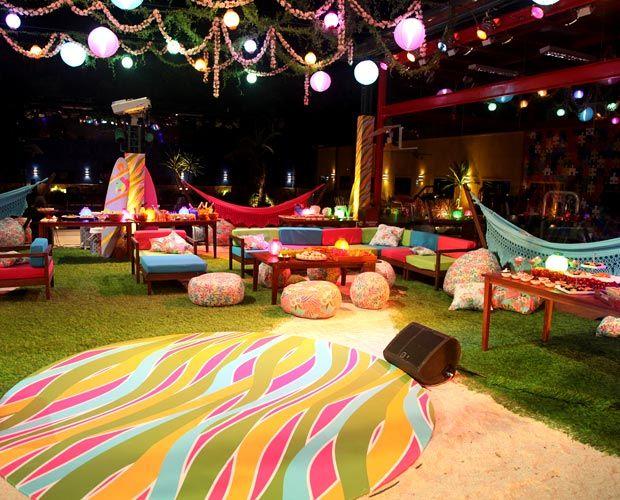 Dreaming of going to Hawaii? Aren't we all. Instead of traveling to the Aloha State, have the Aloha State come to you! What do you need to make this theme come to life? Plenty of leis, pineapples, hula skirts, and tiki torches. Pull up the perfect Hawaiian Spotify playlist, and you're all set!
Things You Will Need for the Party
27. High End Casino themed party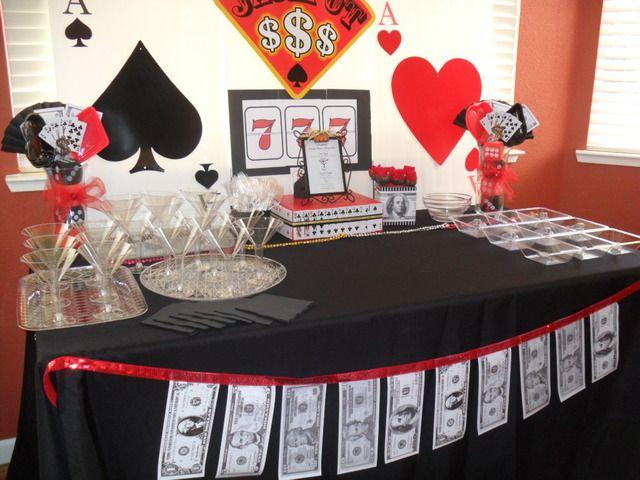 You don't need to be old enough to visit an actual casino in order to have a casino themed party! If you are looking for a classy party theme, this is the perfect one for you. Dimmed lights, poker chips, Ocean's Eleven playing in the background- it's perfect! We don't suggest playing for real money, though. Look up some poker games in advance and impress all your friends with your knowledge. Blackjack, anyone?
Things You Will Need for the Party
28. Arabian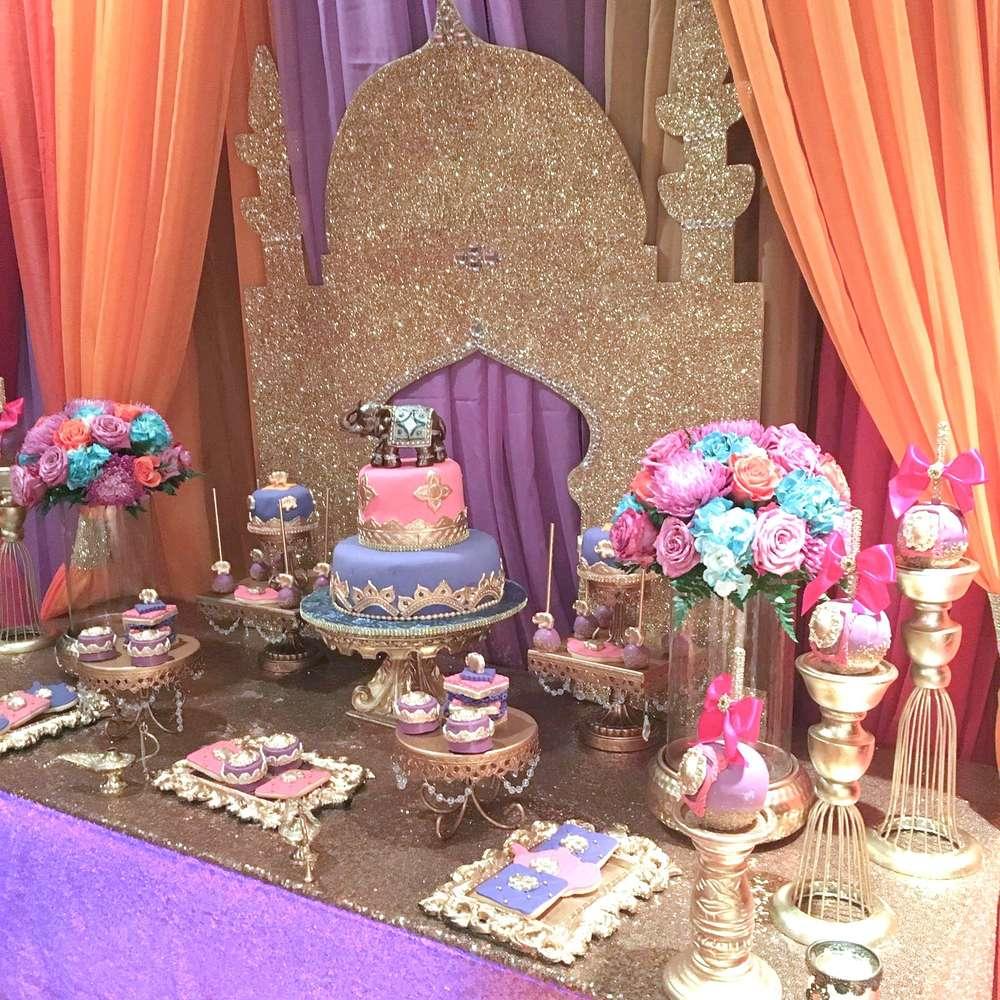 Looking for a Pinterest-worthy party theme? Arabian Nights- it's perfect. Jewel toned scarves, moroccan lights, paper lanterns- this is a royal party theme that will impress all your friends. It might take some effort to set up- but it will certainly pay off. Perfect for a big milestone birthday. Sweet 16, anyone?
Things You Will Need for the Party
29. Egyptian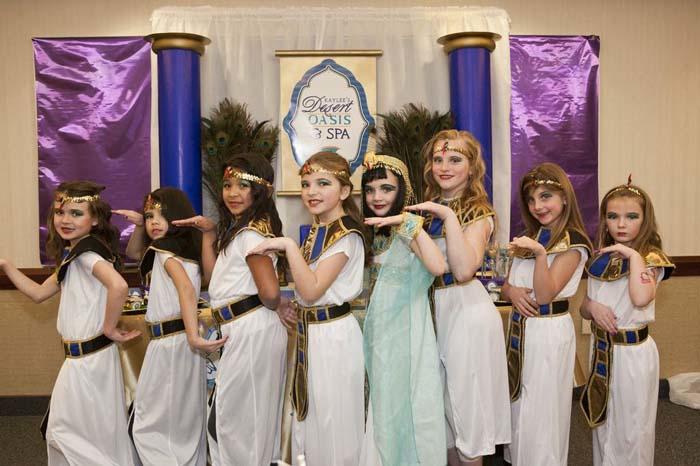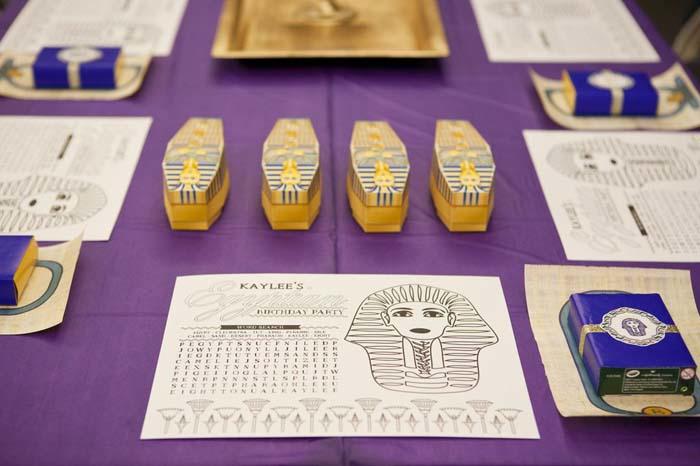 Golden pyramids, winged eyeliner, "Walk Like an Egyptian" playing softly in the back, this is a fun theme to bring to life. Looking for a party game? Why not create a hieroglyphics game? Write a message in hieroglyphics that your guests have to de-code. Winner gets a prize! Create clues that help your guests decipher the message. Fun for everyone!
Things You Will Need for the Party
30. Hollywood Theme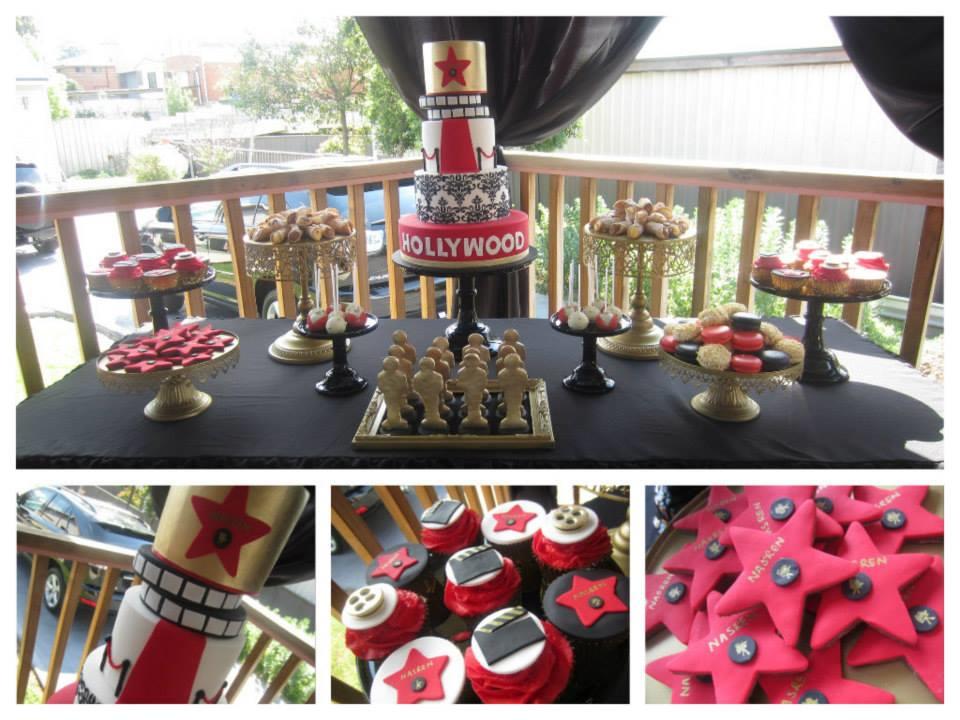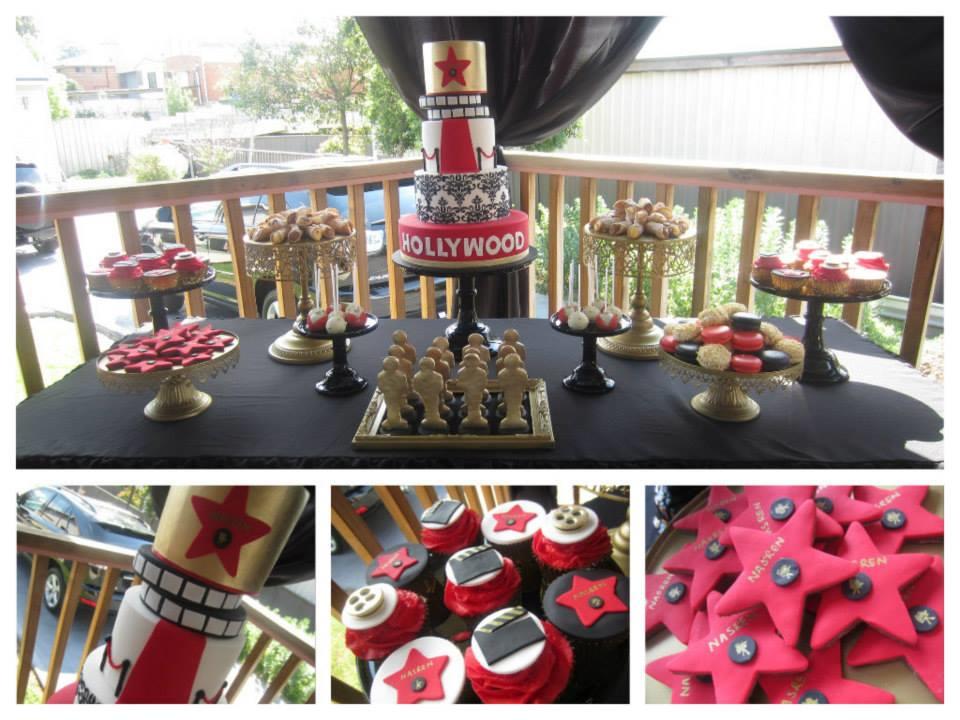 Looking to host a glamorous party? It's time to bust out the Hollywood theme. Create your own mini red carpet, serve fun hors d'oeuvres, play your favorite movie, the options are endless! Make the theme more specific by selecting your favorite era of Hollywood. We vote the 1920s, but maybe just because we never want to pass up the opportunity to dress like a character from The Great Gatsby. Can you blame us?
Things You Will Need for the Party
31. CARNIVAL!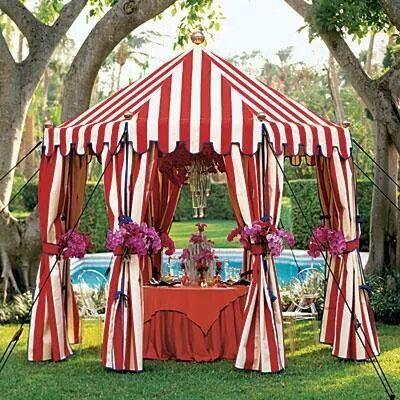 Carnivals only come into town once a year, but why wait! Bring the fun all on your own with a carnival themed party. Popcorn, cotton candy, and tons of fun games will bring this party to life. Give all your guests a circus raffle ticket when they arrive and select a winner at the end of the night. The prize doesn't have to be big, it's more about making sure your guests have fun.
Things You Will Need for the Party
32. Circus theme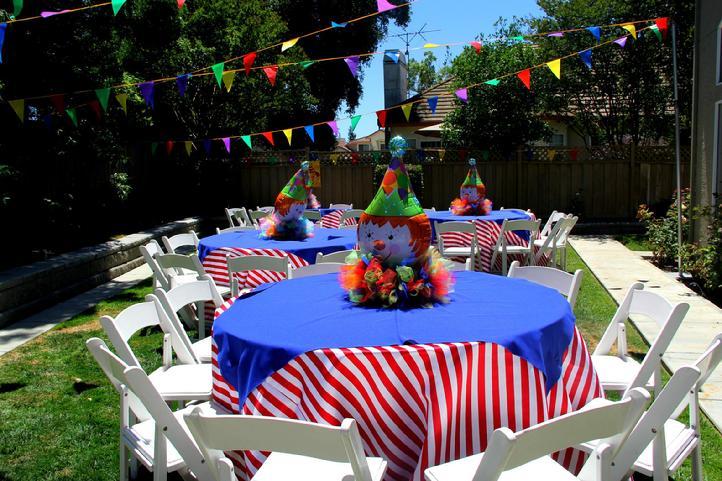 Similar to the carnival theme, a circus themed party is just downright fun. Put up your own large circus tent (or create your own simple version with red and white fabric or even just red and white streamers) and have plenty of fun snacks for your guests to munch on. Popcorn, jelly beans, animal crackers, anything you like! I can hear the circus music already.
Things You Will Need for the Party
33. Winter Wonderland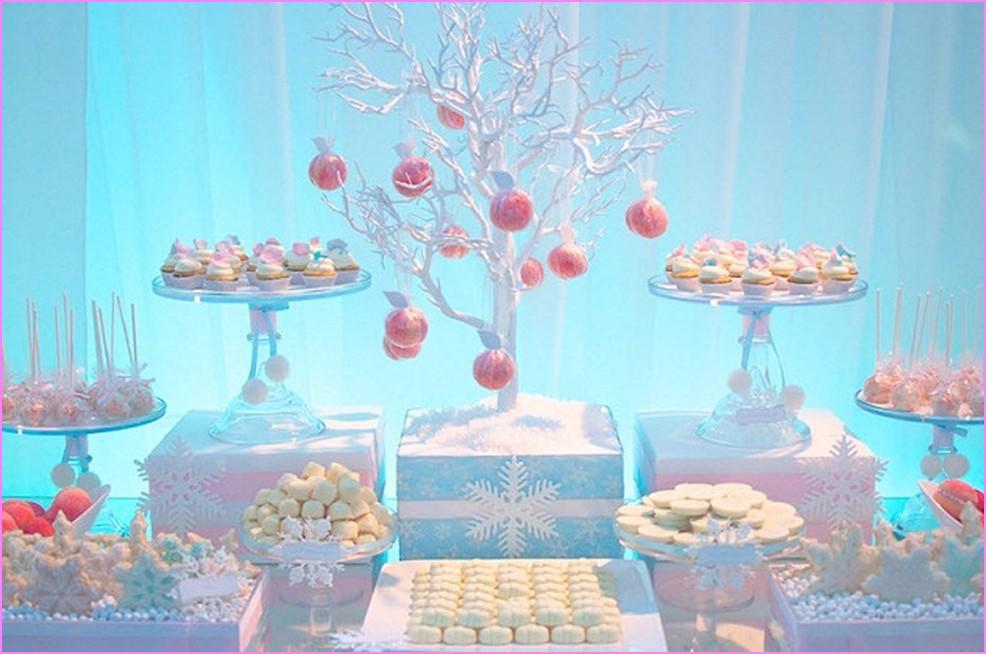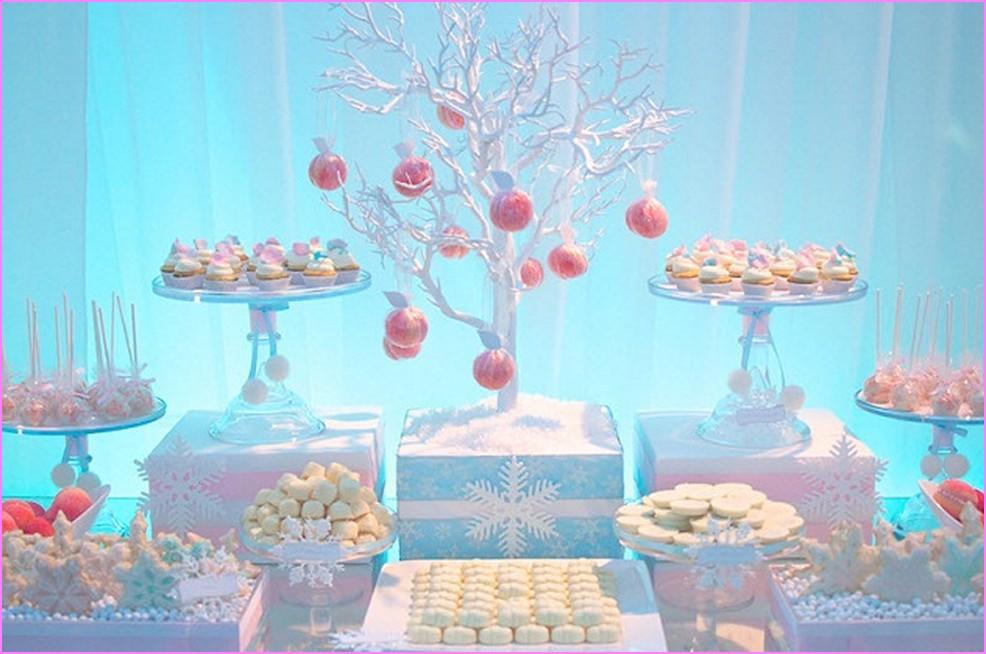 Having a party during winter? Why not play it up with a Winter Wonderland theme? Perfect for around the holidays, you can turn your backyard into a beautiful sea of white and ice blue. Or, if it's actually too cold, move the party indoors and create the same effect (your guests will thank you!). Hang icicle lights, get white balloons, maybe even some fake snow! Pro tip: pulling cotton balls apart makes the illusion of snow. Or, glue groups together to create cute snowmen!
Things You Will Need for the Party
34. FOAM PARTY!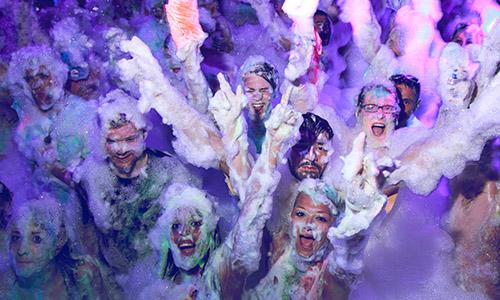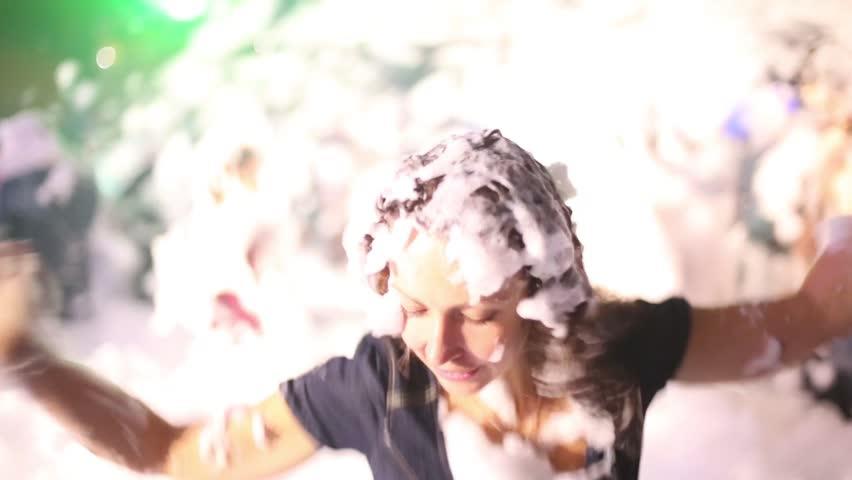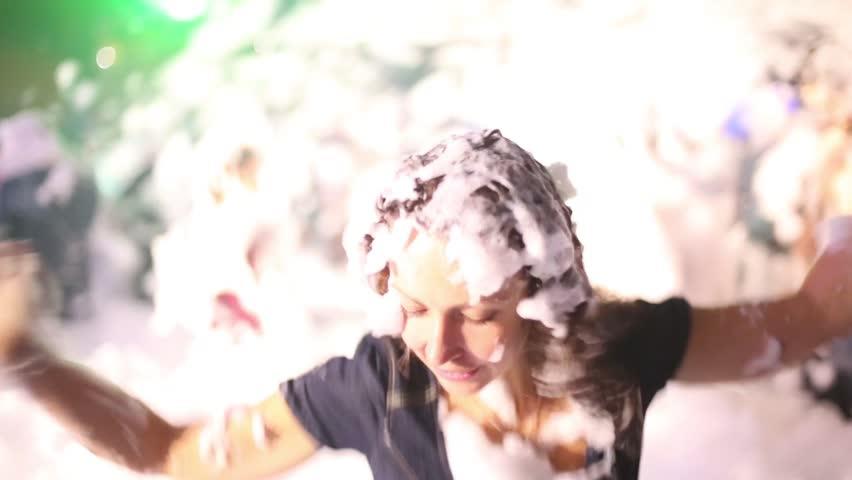 Is this theme messy? Yes. Is it worth it? Totally! Keep in mind, this party theme requires some planning. First of all, make sure you have a good space for this to take place. No, your parent's basement is probably not the best idea. An outdoor space is likely a better option, and it's best to try and keep it contained (say in an inflatable pool). If you can pull it off, this will be a party that will be remembered for years to come!
Things You Will Need for the Party
35. Mardi Gras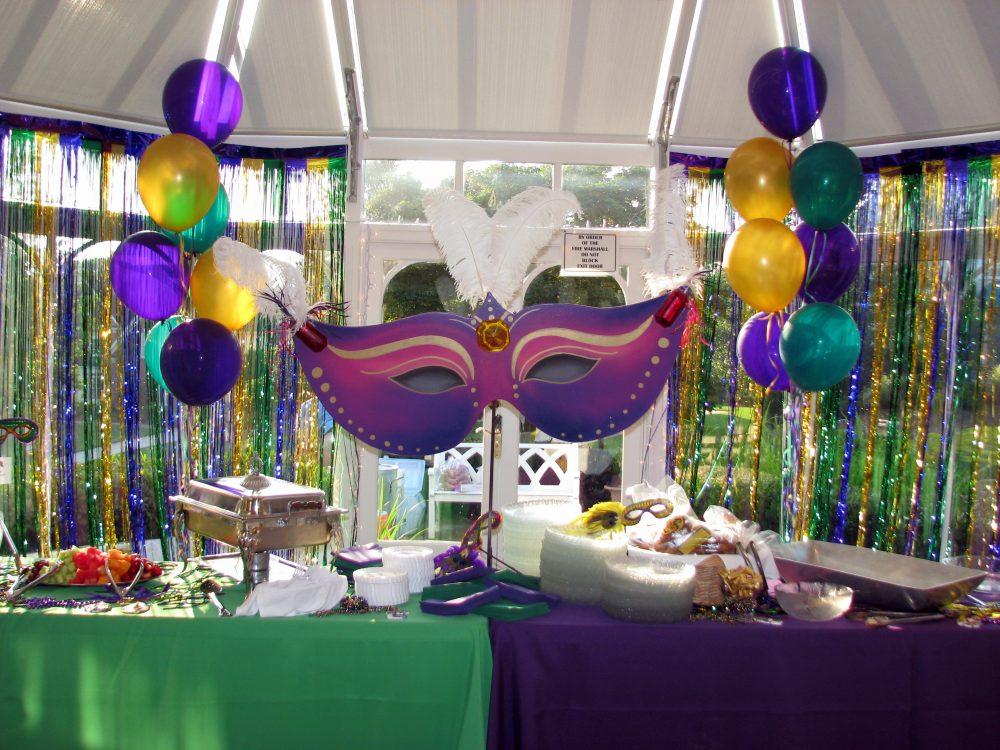 Is there anything more fun than Mardi Gras? The answer is no! Why wait all year long for it to come around again- host your own Mardi Gras themed party instead! Fun music, plenty of beads, have people come wearing masks (or make your own during the party!) Don't forget the King Cake! Whoever finds the hidden object wins.
Things You Will Need for the Party
36. Lingerie Party/Victoria's Secret Party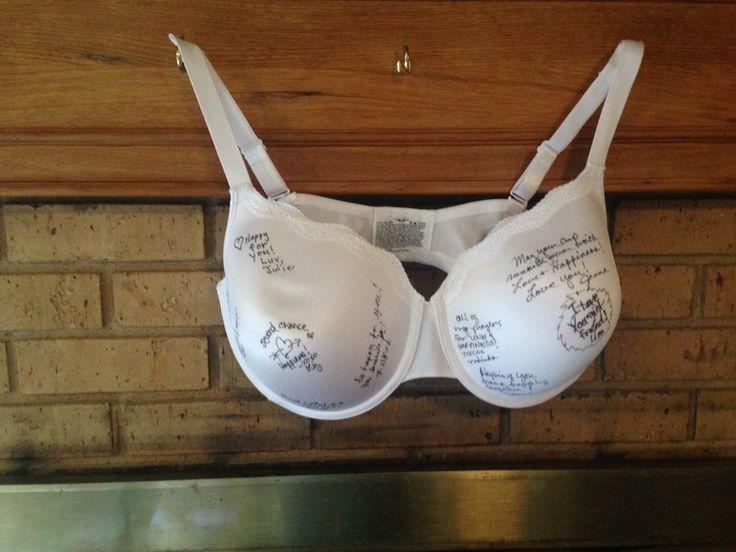 Having a fun girl's night? Why not turn it into a super fabulous Victoria's Secret party? This is a fun and flirty theme, and while it might not fit any party, it certainly is one to keep in the back of your mind for when the time is right. Better yet, why not bust out this theme for your Victoria's Secret Fashion Show watch party? You and your #girlsquad will look just as good as Gigi and Adriana.
Things You Will Need for the Party
37. Disco Theme!
Sometimes you just want to throw on bell bottoms and dance under a disco ball. Or is that just us? Either way, a disco themed party is always sure to be a hit! Clear an area for dancing, get some colored lights, crank up the Disco music, and have a ball! Take it to the next level by having your guests dress up to fit the occasion as well.
Things You Will Need for the Party
38. American/British Patriotism


Looking for a unique party theme? How about throwing an American/British Patriotism party? One half of the party is all about the American flag, hamburgers, and football, while the other side sports the British flag, scones, tea, and soccer (that they will also call football!) Pick a side, embrace the culture, and have some fun. Accents optional (but totally fun).
Things You Will Need for the Party
39. Prom theme!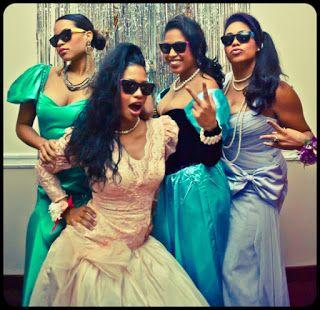 Did you have a blast a prom and want the chance to do it over again? Or maybe you didn't have the best prom experience and want the chance to make it right. Either way- live out that chance by hosting your own prom themed party! Have all your guests show up dressed up with their dates. Corsages and boutonnieres are optional but totally encouraged. Set up your own photo wall for all the cute couples to take pictures. Play some good music that includes some totally cliche, but totally awesome slow dance music. Kiss From a Rose anyone?
Things You Will Need for the Party
40. Craft party!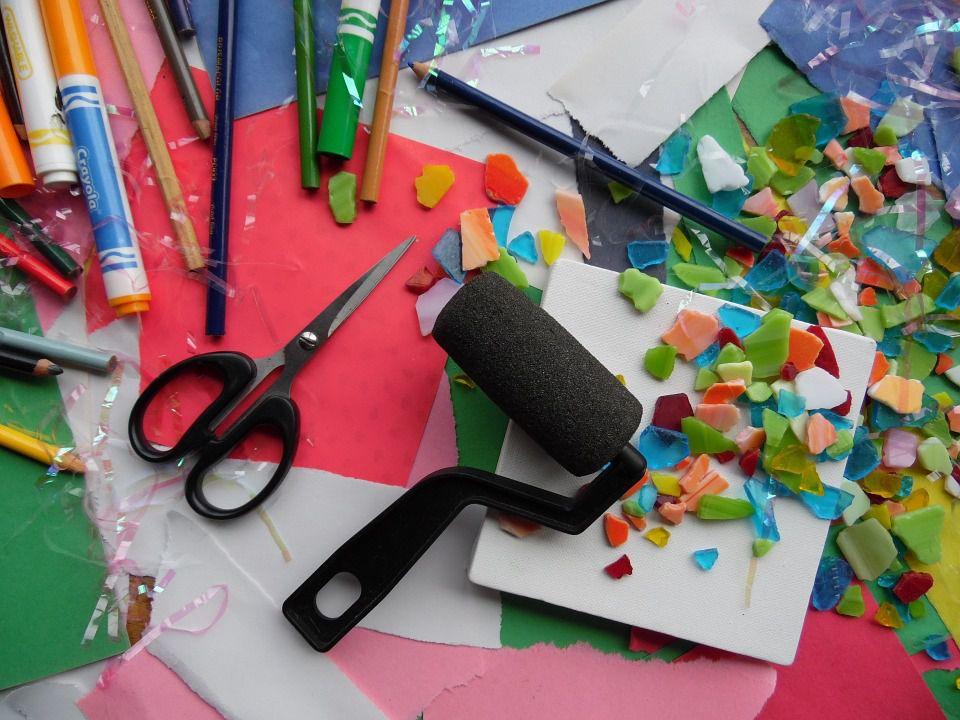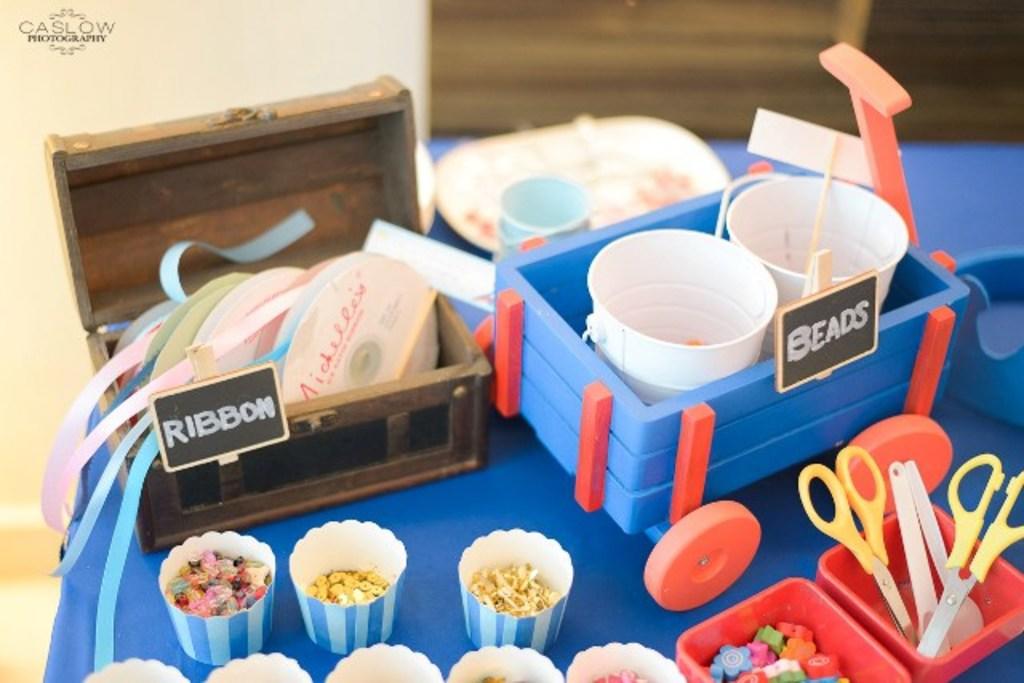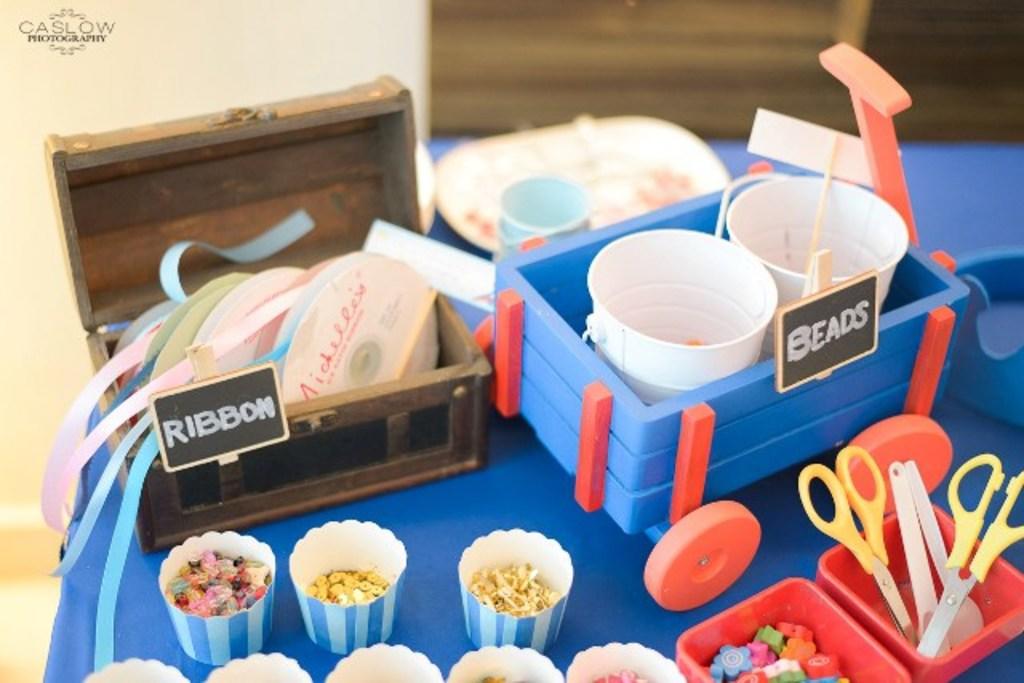 Handmade gifts are all the rage these days (have you heard of Etsy?) Why not get a group of your friends together and throw a fun craft themed party? Head to Pinterest for some fun craft ideas and purchase the supplies you and your friends will need. Monogrammed items are super popular right now- consider making t-shirts, water bottles, or even picture frames. Have fun making the items, and don't forget to take pictures showing off your awesome creations!
Things You Will Need for the Party
41. Spa party!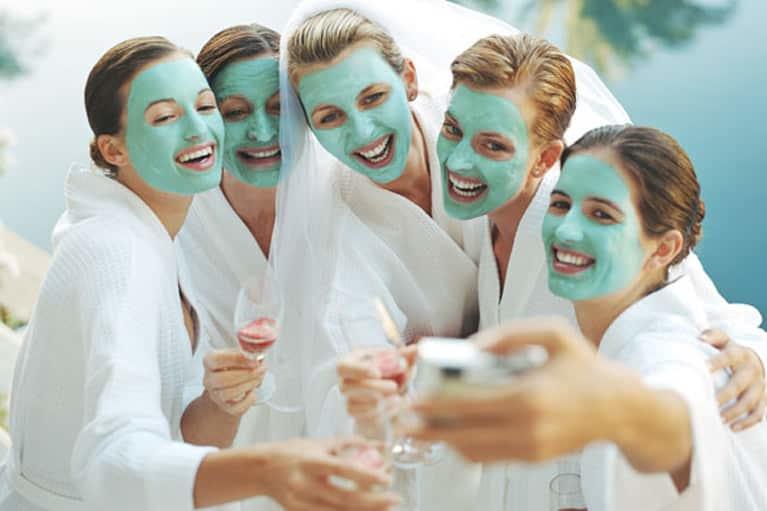 Looking to relax while still hosting a party? We've got you covered. A spa party is the best way to pamper yourself and your friends. There are so many at-home spa products you can purchase these days, you'll easily be able to come up with a full array of things to do. Face masks are always a popular hit, as are at home gel manicure sets. You'll look good and feel good- what could be better?
Things You Will Need for the Party
42. Greek themed party!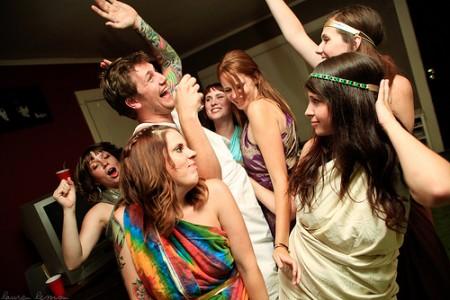 My Big Fat Greek Wedding. Need we say more? Why not throw a party that involves watching one of the best movies of our generation! Cook up (or order) some delicious Greek food, pop the movie in, and settle in for an awesome, hilarious evening. Greek toga clothing is optional, but highly encouraged!
Things You Will Need for the Party
43. Secret Santa party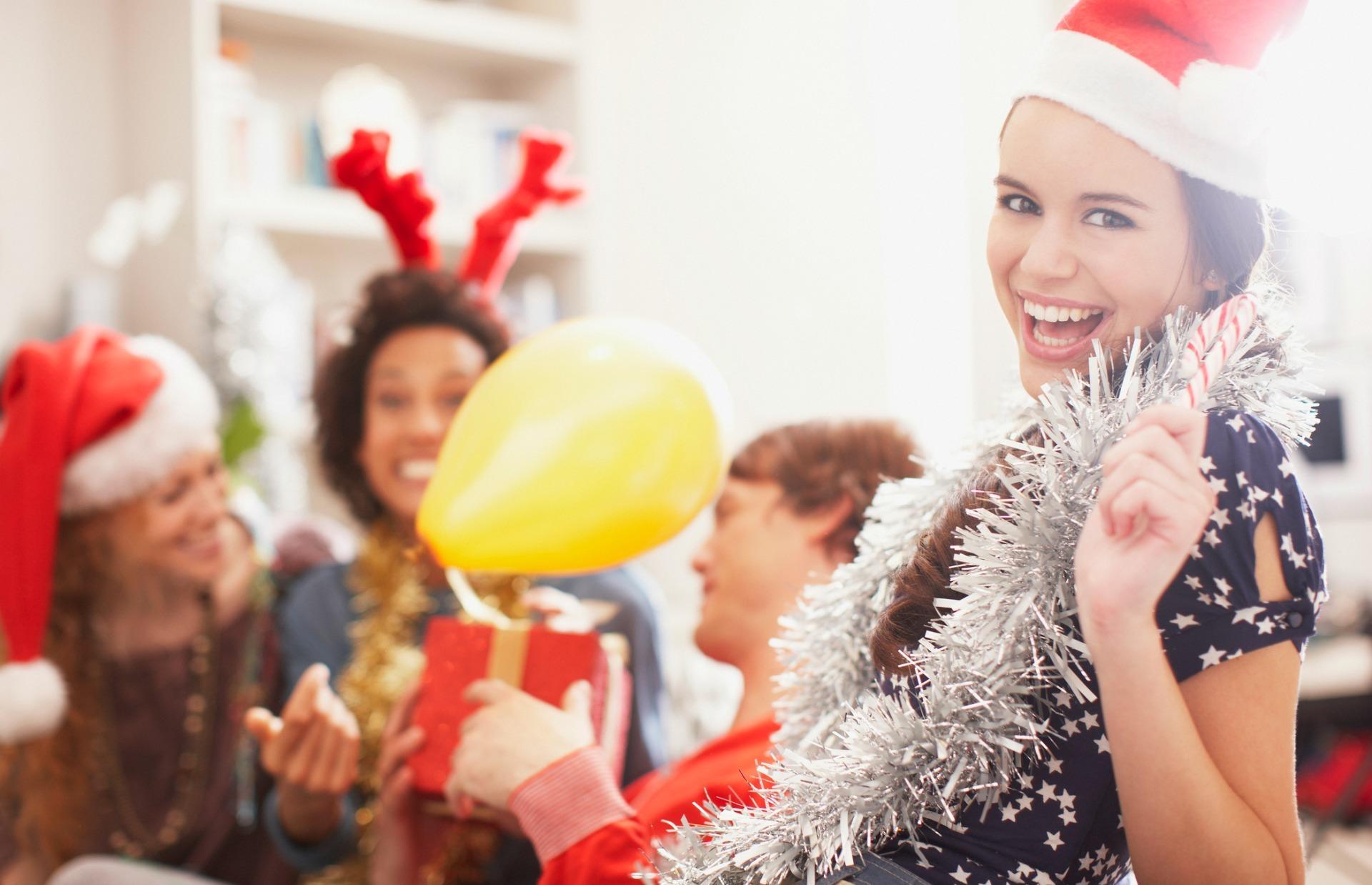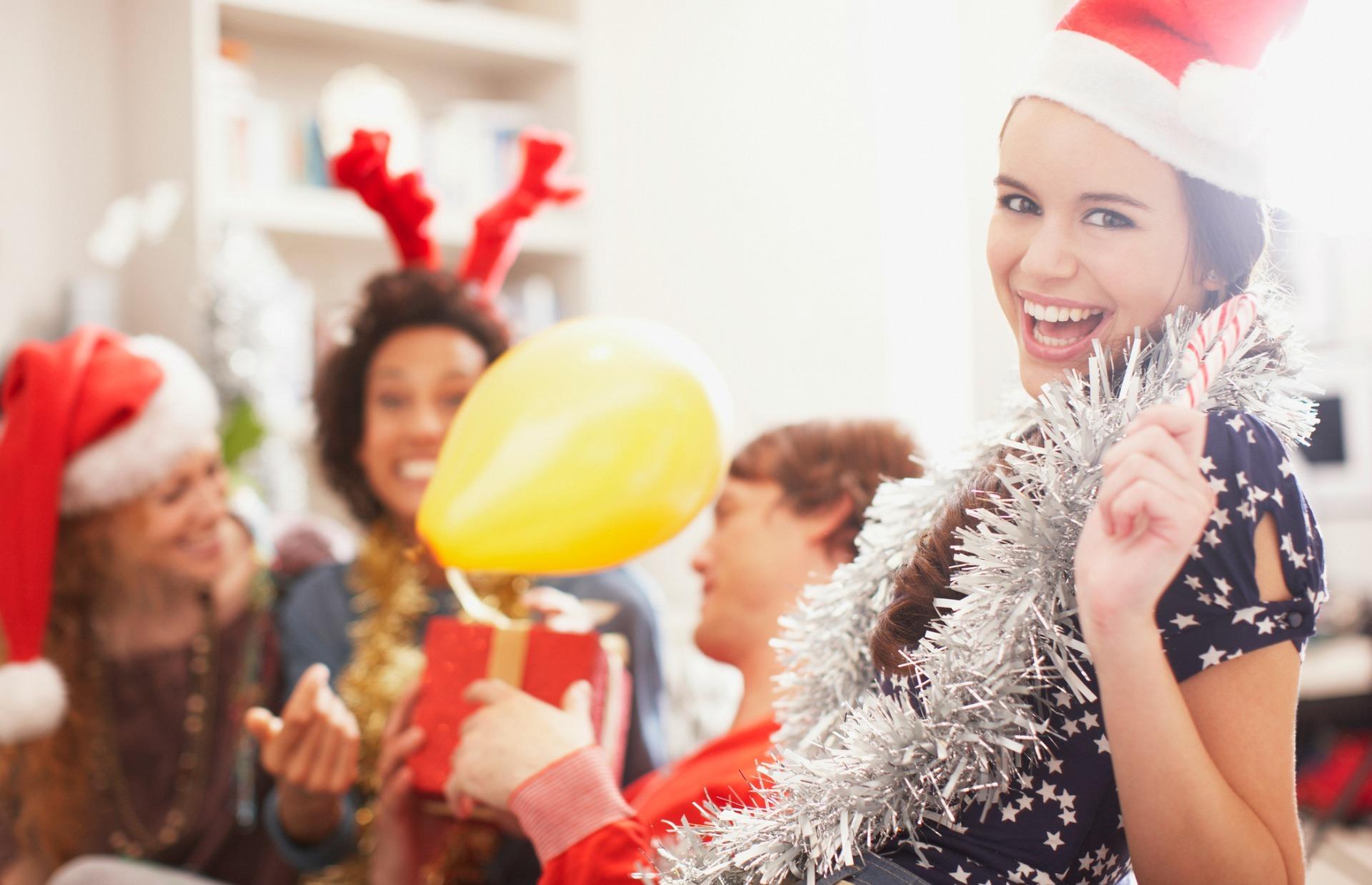 This is a classic party theme, and for good reason. Create your guest list, make sure there's an even number of people, and let people draw names of who to shop for. Make sure you set a budget and let everyone know what it is! You might think you have to save this party for around the holidays, but you would be wrong! Ever heard of Christmas in July? Why not take it overboard, Christmas music, decorations, and everything- no matter the time of year.
Things You Will Need for the Party
44. Make-your-own-food party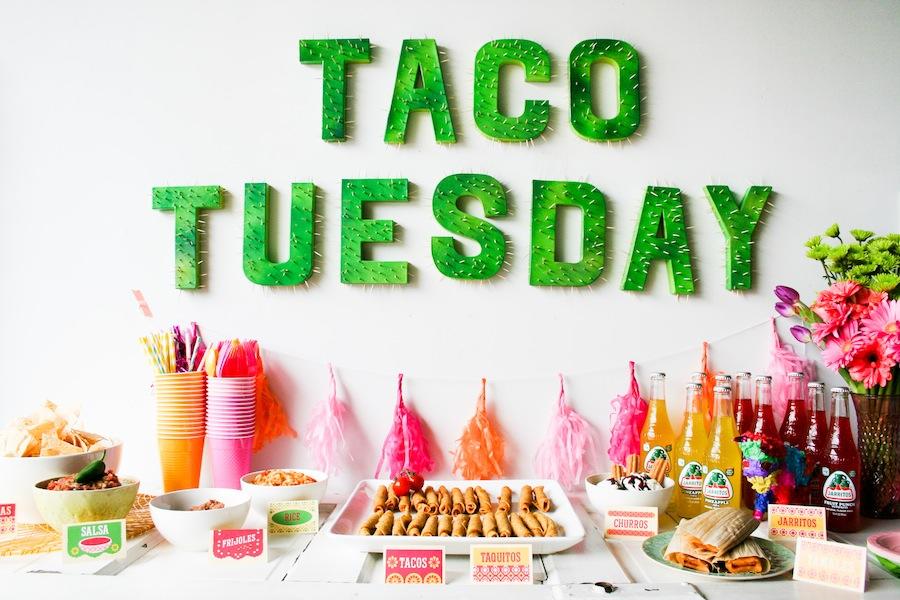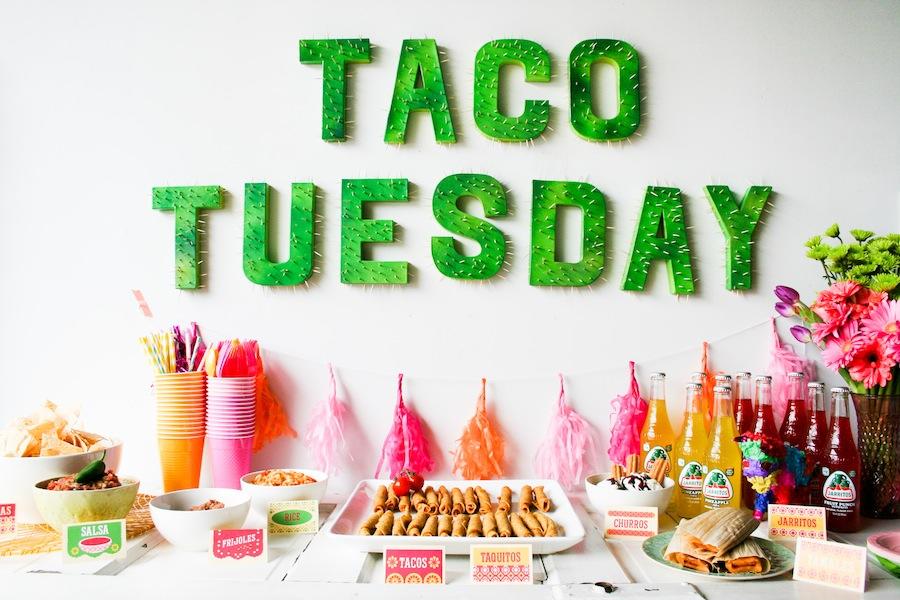 Food brings people together, but why take on the stress of making it all yourself? Instead, pick a food theme and let everyone make their own! Taco Tuesday anyone? Think of simple dishes that will be easy to make for a large amount of people (tacos are simple, as are certain side dishes like salads and baked potatoes). Finish off with a fun dessert station- ice cream sundae anyone?
Things You Will Need for the Party
45. Game night party!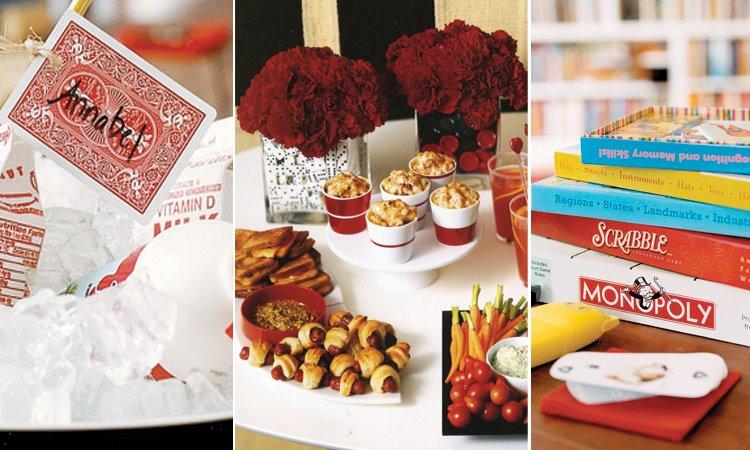 Looking for a party that is quick and easy to plan, but fully delivers on fun? Host a game night! You've likely got a large collection of games you've played over the years. Dig them all out, dust them off, and get ready for a night of friendly competition! Take it one step further by selecting a theme of games- trivia, board games, video games, the choices are endless! The only question left is- who will you recruit to be on your team?
Things You Will Need for the Party
46. Cake-decorating party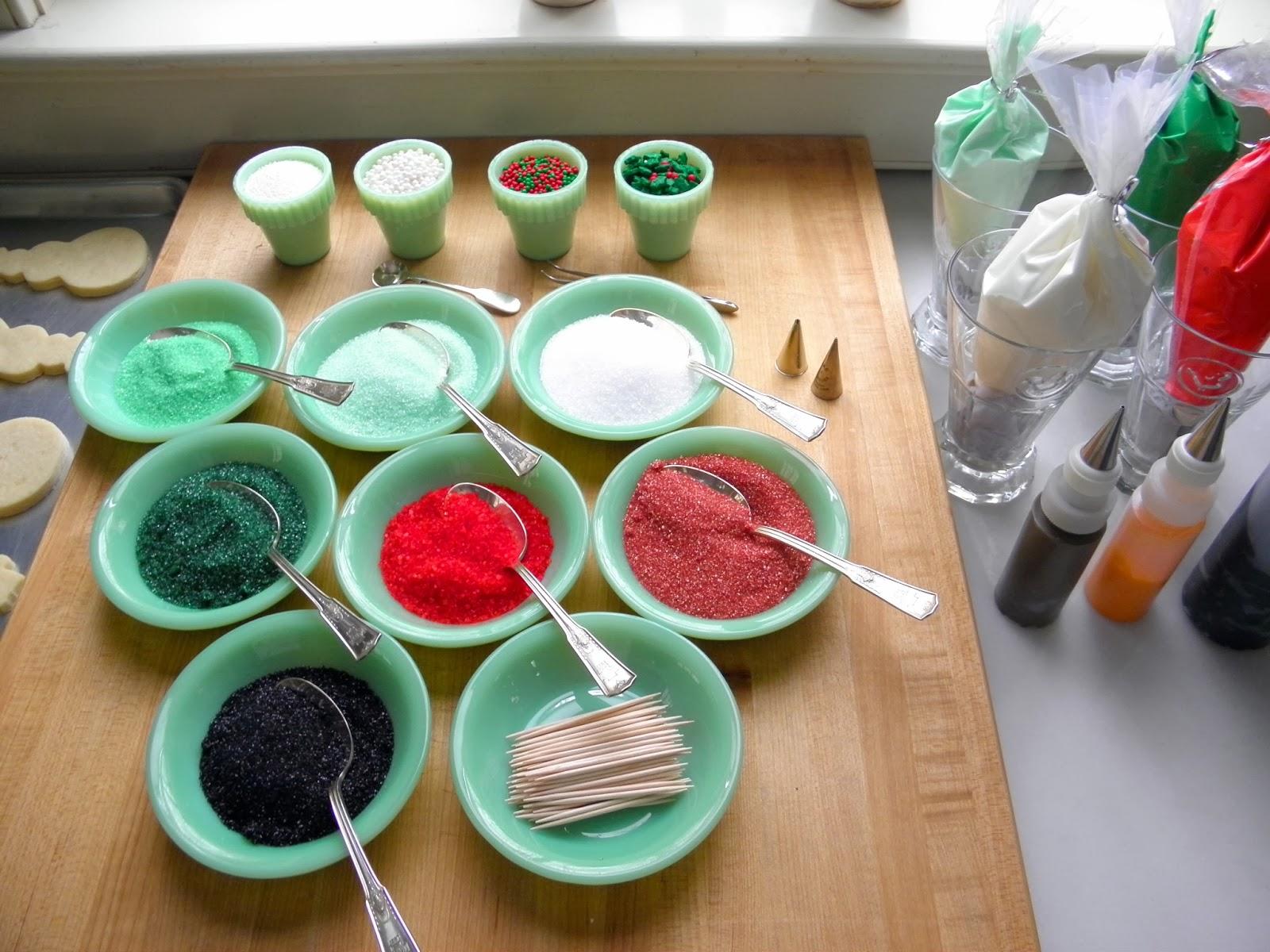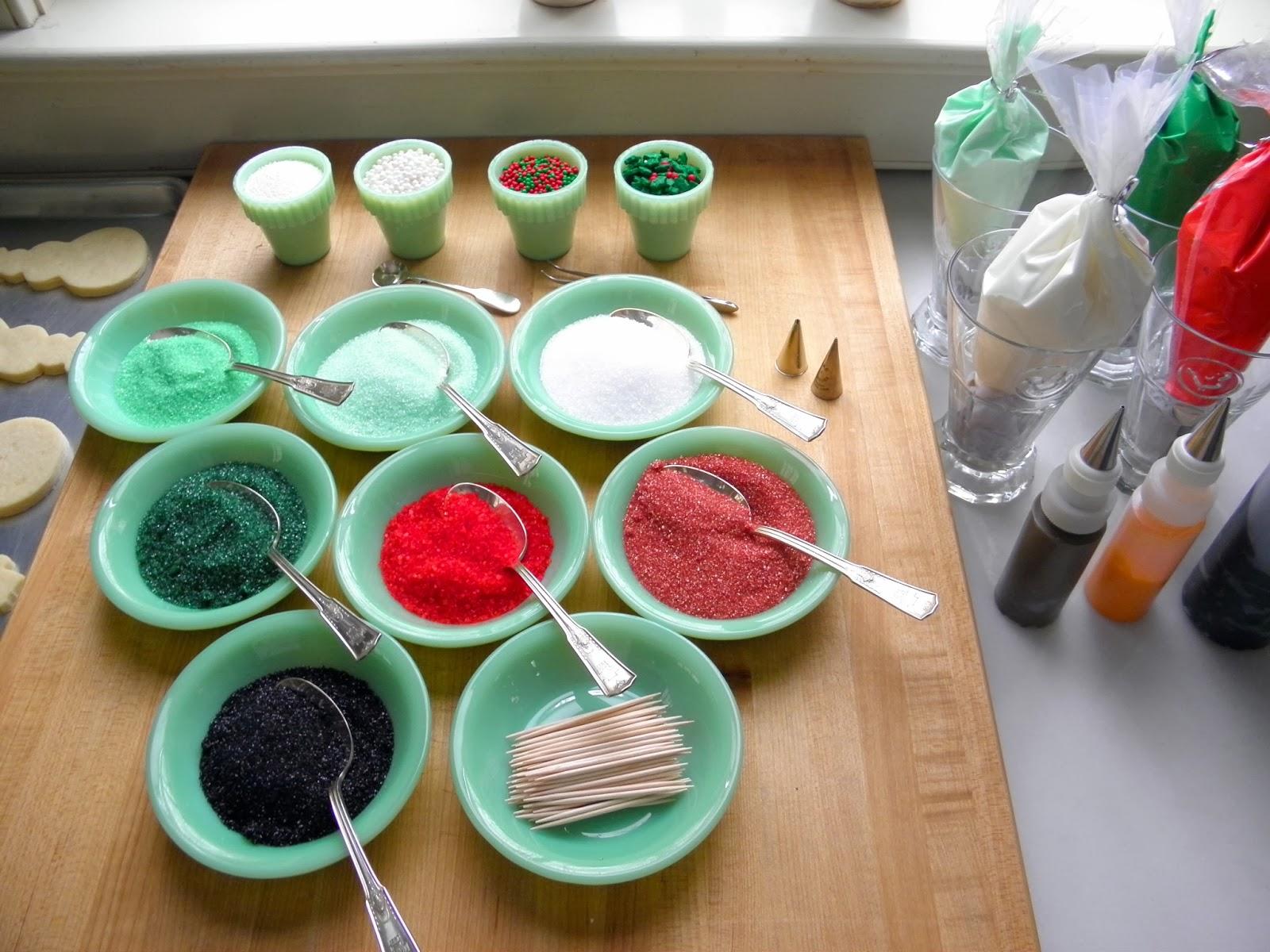 For a unique theme that will produce some totally Instagrammable pictures, why not host a cake decorating party? Get some boxes of plain cake mix and make them in advance. Have your friends over and supply them with decorating essentials- frosting, whipped cream, food coloring, edible glitter, the works. Have fun decorating and see what you end up with. Worst case scenario, you have a gross looking cake that will still taste totally delicious.
Things You Will Need for the Party
47. Karaoke party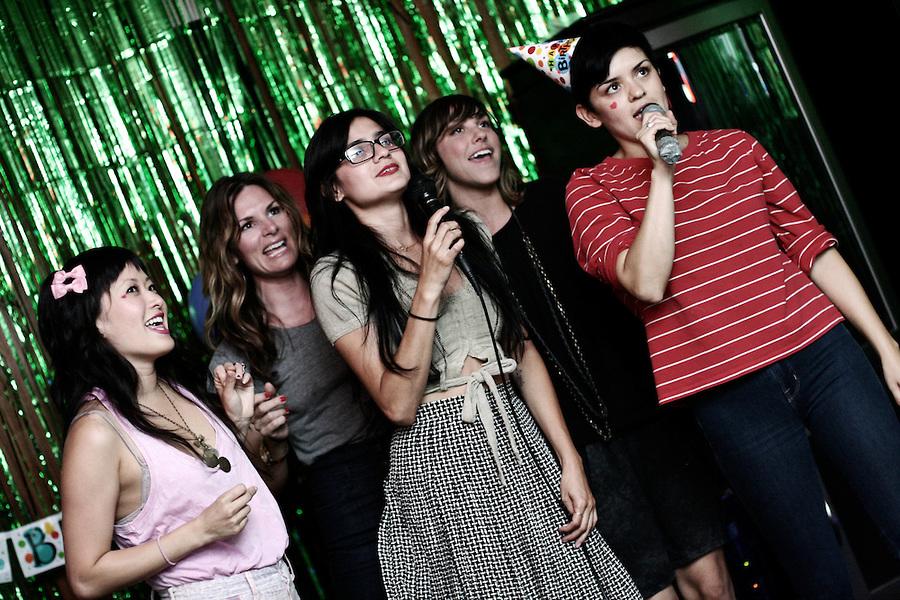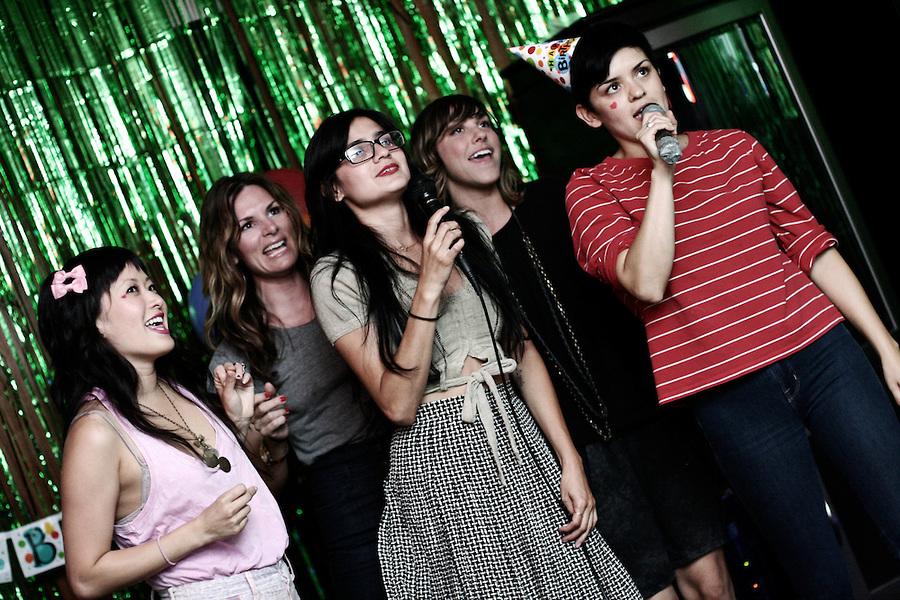 Karaoke is one of those fun party games that just never get old. If you've got shy friends it might take them a little while to relax and have fun, but by the end of the night you'll all be up dancing and singing along to Miley Cyrus. Music is a total stress reliever, so you should totally consider this party theme right after a major exam, or right before heading back to school. If you don't have a karaoke machine, don't worry. YouTube has tons of karaoke videos!
Things You Will Need for the Party
48. Breakfast party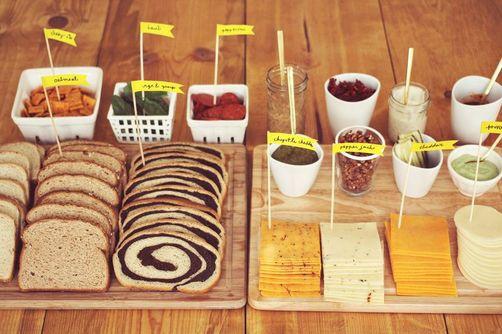 Breakfast is the best meal of the day, period. Don't argue with me on this one! Why not throw a totally relaxed breakfast theme party? Guests can show up in their pajamas and even bring their own favorite breakfast item. Create your own fun stations and let everyone build their own waffles, or spice up their doughnuts. Yum.
Things You Will Need for the Party
49. Easter egg hunt party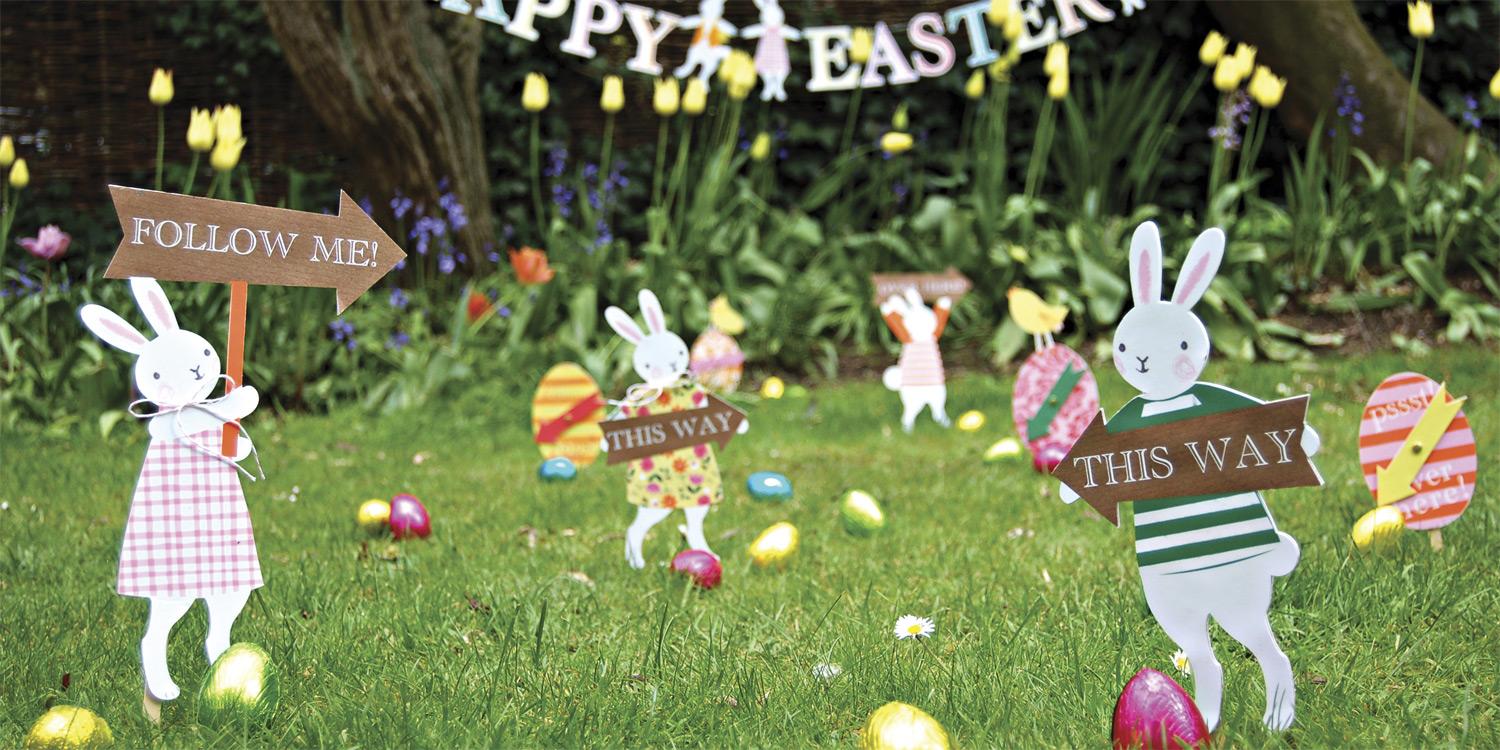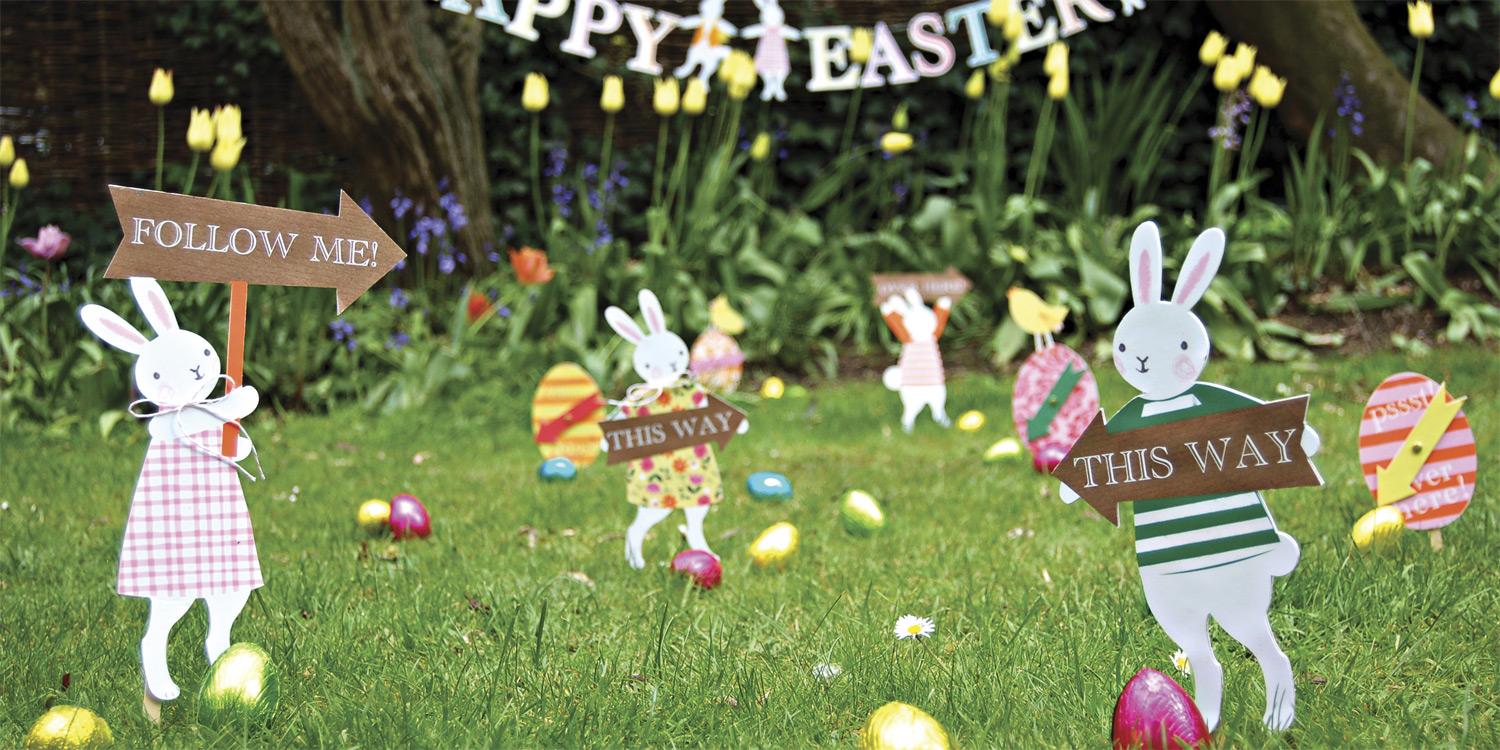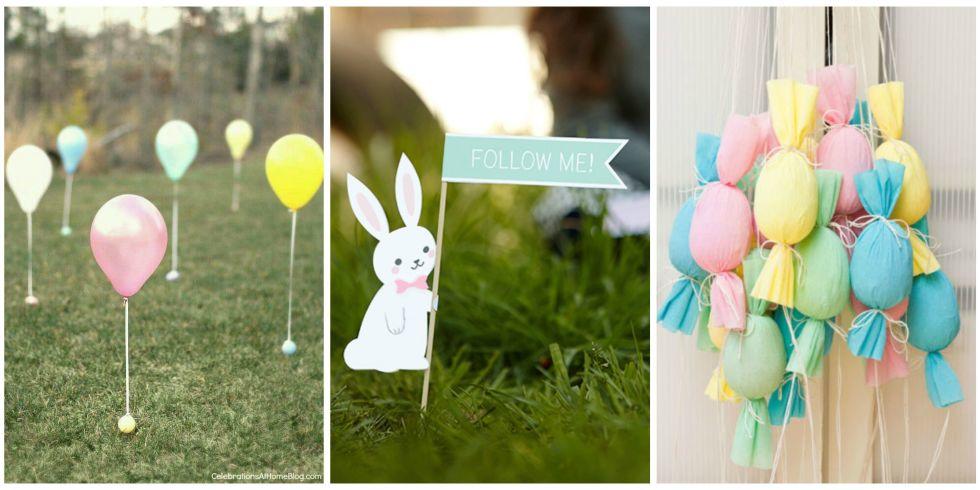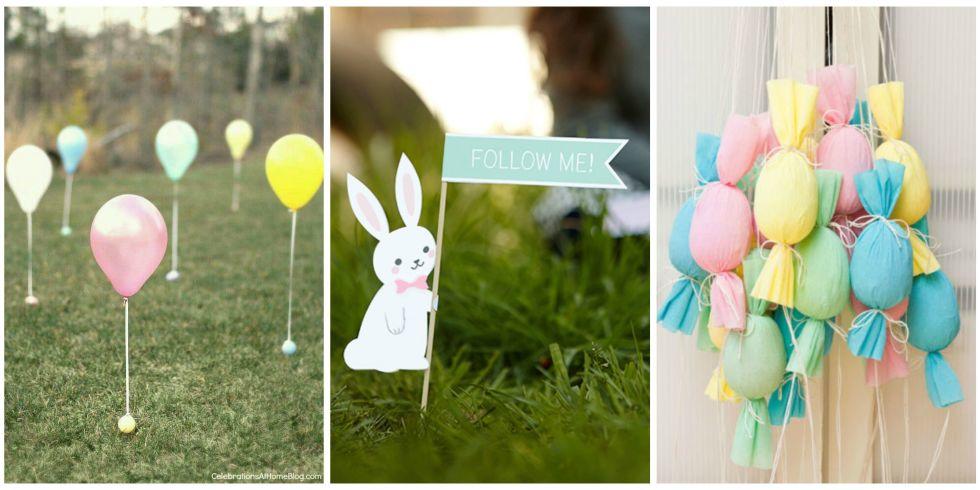 If anyone tells you you're too old to go on an Easter egg hunt, they're wrong. This was fun as a kid, and it's still totally fun now! Celebrate the Easter season by hosting your own fun Easter egg hunt. Make sure you have plenty of space in order to spread out your eggs. If you don't have a big yard, consider going to a large park or other open area.
Things You Will Need for the Party
50. All red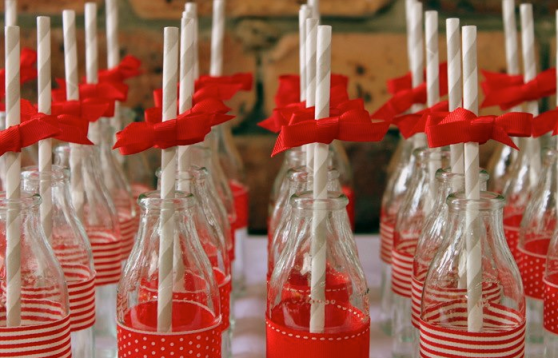 What can be more sophisticated than an all red party? Red balloons, dimmed lighting, and of course plenty of red roses make for a striking decor that everyone will be taking pictures of all night long. This also gives you the opportunity to go out and purchase that perfect shade of red lipstick. Totally fabulous.
Things You Will Need for the Party
51. Seasonal themed party.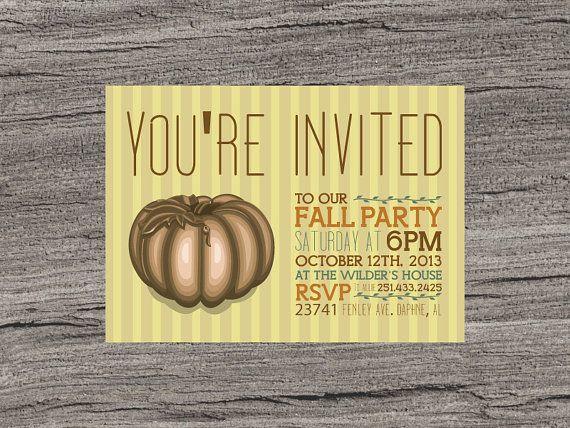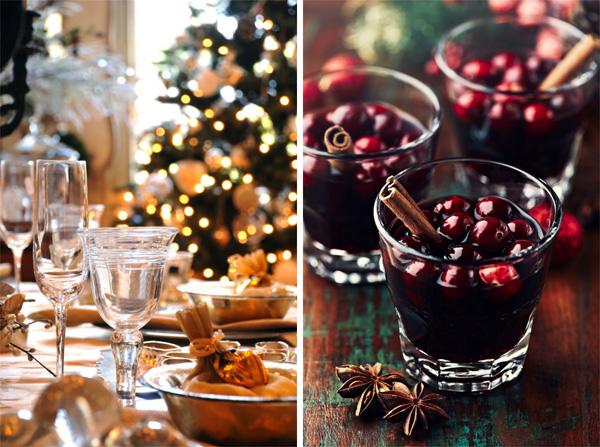 This could be so fun – everyone comes dressed in something really seasonal (people could come as Santa or in Halloween costumes) and you celebrate your favorite holiday or event! The result is a super fun party filled with all types of costumes and seasons- totally chaotic in a fun way!
Things You Will Need for the Party
Birthday Party Themes for Teens: Best Tips to Organize One
You want to plan the best birthday party ever but you're not quite sure what will be a hit and what will be flop with your teen and all the other teens coming to the party. It may seem super stressful but with these few tips and some theme ideas to get you started it'll be the party your teen will never forget!
1. Listen to the birthday girl/guy
As it's your teens birthday party, it's only fair to see what they would like the party to be like. Most of the time they know exactly what they want, where they want it and how they want everything to be. Talking to them and discussing ideas is a great way for them to be involved and for you to have less work to do. Just make sure you have a limit for ideas. Sometimes teens can get a little carried away and you don't want anything at the party that could put the kids in danger or involve them in something inappropriate. By working together, you can compromise so that they get the party they want and you can breathe easy!
2. Location
Decide early on where the party is going to be. This helps a lot with knowing how much to budget for and what things you will and won't need to get for the party. Having the party at home is easier on the wallet because there are less things you need to spend for, plus, you don't have to worry about a bunch of rowdy teens disturbing anyone else. There is also the option of having the party at a restaurant or some type of entertainment center.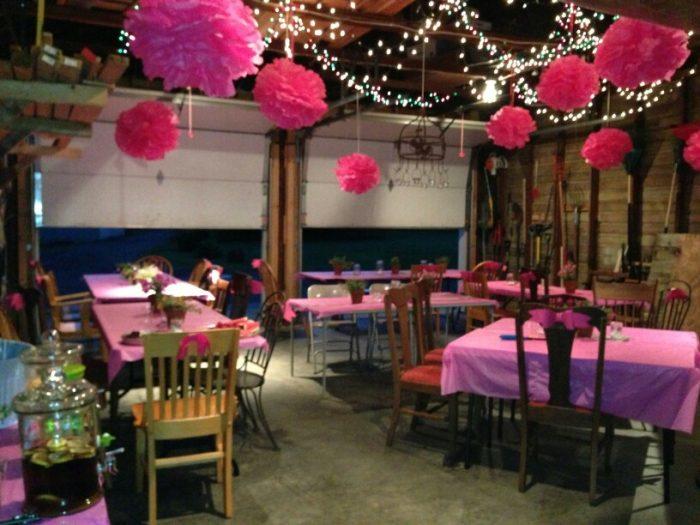 A restaurant could be nice if the teen wants something more grown up and classy. If this is the case, the restaurant should be informed that it is a birthday party so they can accommodate for the amount of people. Most restaurants even have a separate area that's away from the common eating area, so that big parties won't disturb other customers. An entertainment center like an amusement park is also great because the kids can just run around and you don't have to worry about them causing a ruckus. The downside is, it's harder to keep track of all the children when they're off playing games or riding rides. But whatever, you chose it's all down to what kind of party your teen wants and where they would prefer to have it.
3. Guest List
Have your teen write out a list of all the people they want to invite to their party. This is great for determining how much food and space you will need to create in your house or to reserve at another place. It's also a good way to check who's coming to your party and make sure the amount of people doesn't get out of hand. Tell your teen that the only people allowed at the party are the ones on the list and their friends can't invite random people over.
4. Time and Date
Set what day you want to have the party and at what time. This is important if your teen's birthday falls on a weekday. Most parties tend to happen on a Friday or Saturday so there's nothing important to do the next day. The time is also important depending on how long you want the party to run. Most teens can party for hours so if you're ok with a long party then around the afternoon is a good time to start. Otherwise having it later in the evening is the best option. Teens tend to prefer later hours as well.
5. Theme
Now this post is all about themes and we provided you with plenty of teen party themes to choose from.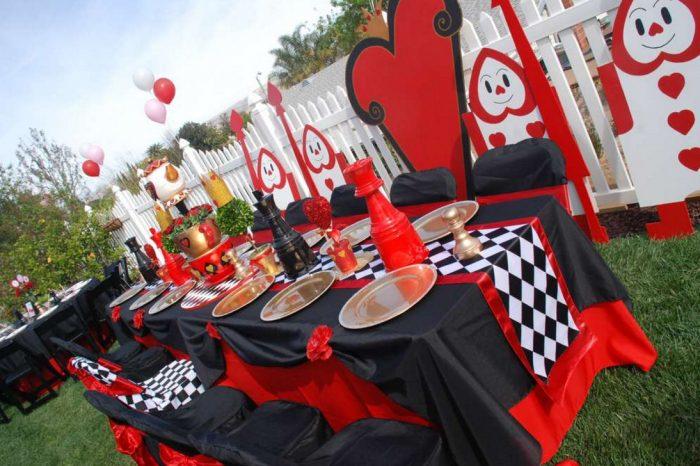 Themed parties are always the best and they make decorating so much easier. Discuss with your teen what kind of theme they want because chances are it's not something you're thinking of. You don't want to wind up embarrassing them by picking something for a child. And there are lots of themes you can choose from that will make the party seem more mature and fun! We've listed a few more below in case the 50 themes we already mentioned above are not enough for you!
Scavenger Hunt
Girls' Night Out
Guys' Night Out
Pool Party
Sports
Glow Party
Movie Night
Karaoke/Music
Beach
6. Invitations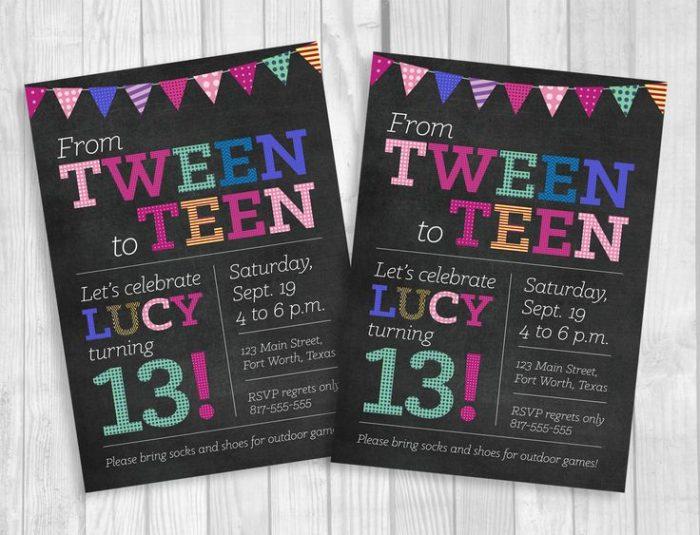 Once you've come up with a theme, you'll need to create invitations for the guest list. There are two ways you can do invitations: in person and online. Now-a-days, most teens do everything through social media, so you can have them set up an events page and invite all the people on their guest list. This is the easiest and quickest way for them to let you know if they can come or not. Plus, when the party gets near an alert will be sent out to remind them about it. You can also have your teen make handwritten invitations to go along. These are more fun and classier than a simple online evite and they can really make a party stand out!
7. Setting up
Before the party starts, you'll want to have everything set up and any valuables put away (if you're doing it at home). Determine how long you'll think it'll take to put out food, set up decorations and organize the area for all the kids. This way people won't start arriving as you're hanging up balloons or making food. If you're having the party at your house it's also important to set up zones for different activities. Close doors and mark off areas that are off limits. Then, set up an area for food and drinks, for hanging out, for dancing and for anything else that you have planned. If you are having the party at another location then call ahead to make sure that everything is ready, that the food is prepared and that any activities are set up before you arrive. This way the party can get started right away because if there's one thing teens hate, it's waiting around.
8. Music
Decide before hand with your teen what kind of music they want playing. Make sure it's appropriate but also something that all of them can enjoy. If you are at home start the music low and then turn it up when the party gets going. But, if you are at another establishment it may be hard to have control over the music. Places tend to play a certain type of music depending on the type of ambiance they want. Don't take control of the music, let your teen decide what to play next and how loud it should be (as long as it's not too loud).
9. Food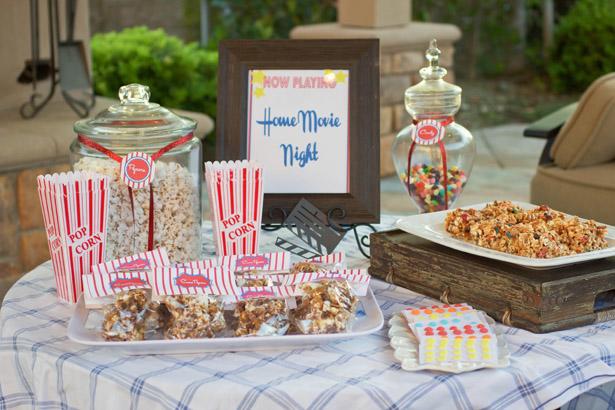 Teens love to eat! And they can eat a lot. If the party is at your house, make sure all the food is small sized and that there's a big variety. Teens love to snack and having the food buffet style is the best way to keep them happy. This way they can walk around and take whatever they want, whenever they want. Things like chips and soda are always a good choice but you can also make foods like burgers or hot dogs, which will actually fill them up. Consider having a BBQ for the party and grilling up simple foods that all teens love. Make sure that there is food for everyone. Some teens have dietary restrictions or choose to eat a certain way so have your teen ask about them so that no one goes starving. If the party is at a restaurant you can have them each choose their own item or you can go ahead of time and select foods that they want prepared. This is much more economical and takes the stress away from everyone having to decide what to eat.
10. Gifts

Gifts are of course the most important part of the party! When guests arrived take the presents or have them set them down in a designated spot. Preferably one where they can see the huge pile but it's out of the way for the moment. Of course, teens will want to rip to all of them at once but you should set aside a time for when they can open them. This way they aren't rude to their guests and they can have some fun interaction before losing themselves to material things. Present opening should be towards the end of the party when things are winding down. This way, all the guests are tired and ready to go home when all the birthday girl/guy wants to do is play with their gifts!
Teen Party Etiquette: The Do's and Dont's
It may come as a surprise but at every party there is some form or etiquette, even at a teen's party. As a parent or the host you're always on the lookout for danger and sometimes this means you can get a little too clingy. No matter what age they are, whether they're 13 or 19, there is a proper way to behave around them that shows them you trust and respect them. Plus, it saves them a lot of embarrassment! If you're not sure what these rules are don't worry, we've got you covered! Here are some things you should always consider if you're hosting a teen party.
Be there but invisible
As much as you may trust your teen, you should always be there to supervise a party. This, however doesn't mean you should be part of the party. Keep to yourself and try to stay invisible, but always keep an eye out for what's going on. If your teen is on the younger side you can be more present at the party, possibly hanging out in the kitchen or an area where you can see everything. But as they grow older, you will need to make yourself scarcer. If you are comfortable with letting your teen run things, then you can go hangout in a different room with the door cracked so you can hear if anything happens. If you do this, you should make occasional appearances in the party to check that nothing bad is happening. But, make sure to do it under the guise of getting something to drink or eat. Your teen will know what you're doing but they'll appreciate the effort of you trying to hide it. Whatever you do, don't leave them by themselves. That is when things happen and get out of control.
Have other adults present
If you don't want to watch all these teenagers by yourself, consider inviting some of the parents over to have a small get together with you. This way you have more eyes watching over everyone but the kids don't feel like that's all you're doing. If you do have a small gathering, make sure it's in a separate area where you won't interfere with what they are doing and you can give them some space. But keep your wits about you and don't get too distracted with your own party that you don't notice theirs.
Limit numbers
Teens will always want a giant party with as many people as they can invite. Numbers mean popularity so the more the better. But, in your case, you are going to want to set a limit to how many people can come. This way they only invite the people that really matter and you don't have to watch over a ridiculous amount of people. More people also means more chances for alcohol and drugs to slip in which is something you want to avoid completely. Make sure that random people aren't coming to the party as well. In high school word of parties tends to get around quickly and sometimes people just show up thinking it's a free for all but don't let anyone in that wasn't invited.
Have more girls than guys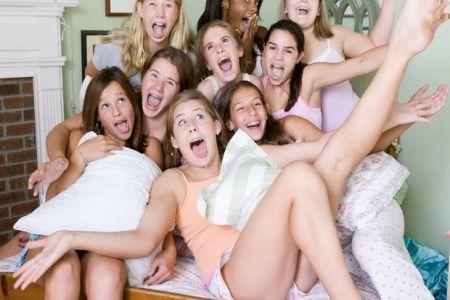 Girls tend to be a lot calmer and rational thinking which is fantastic for big parties. When things start to get rowdy girls can usually stop them so try to have as many girls at the party as you can. Guys also tend to act more civilized around girls because they want to seem mature and smart. If bad things happen to get into the party, like alcohol, girls are also better at dealing with drunk people than guys. Of course it's good to have an even ratio of guys to girls but always try to keep the girl count slightly higher for a more relaxed party.
Have lots and lots of food
Food is a great way to keep teens calm and relaxed. The fuller they are the less they want to move around. So, make sure that the party is well stocked on snacks of different varieties. If all the food is the same then they'll get bored with it easily and turn to other things. Having food is also good if someone decides to sneak in alcohol. If everyone ends up getting drunk you're going to want them full of carbohydrates. This will soak of the alcohol and help keep them less drunk.
Watch out for alcohol and drugs
The older your teen, the more likely that drugs and alcohol will make their way into the party. It's hard to know at the start if it'll happen and by the time you do notice it's usually too late. Keep your eye on your own liquor cabinet so they aren't dipping in and getting dangerously drunk. Also keep an eye out for alcohol poisoning. Help take care of anyone throwing up and if it's black call 911 or take them to an emergency room. Drugs are also hard to spot but certain things like weed have a distinct smell which you can notice easily. If your teen does let these things in make sure not to punish them until the next day when they are sober. Punishing a drunk kid does not usually go over well and chances are they won't even remember it later.
No surprises
As much as you think you know your teen, don't surprise them with something you haven't discussed about. You could end up severely embarrassing them with something you thought would be light hearted and fun. If you really want something to be a surprise, try bringing up a subject related to it and see if it's something they like. If it is then you can go ahead with the surprise but if not that stay clear.
No wanderings
Teenage kids like to wander places in and outside the house but you should make it clear what areas are off limits and that if someone leaves they can't come back in. This is a great way to reduce sex, alcohol and drugs from entering your house. If kids are allowed to go anywhere inside, they may end up breaking something, stealing something or finding a secluded area to have sex. If they are allowed to leave the house they may go somewhere to pick up drugs and/or alcohol or they may be doing those things outside. Whatever the case, if you let them back into your house you are now responsible for anything that happens to them or for anything they bring in.
Pin for later