9 of the Best Places to Travel Alone Safely in 2023
last updated:
Nov 25, 2019
5379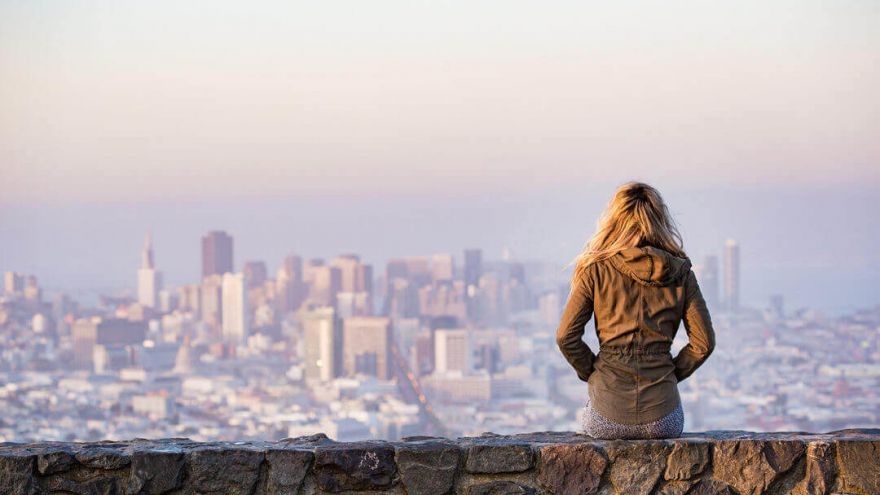 Everyone experiences wanderlust at one point or another, which sparks an interest in solo travel. If it's in the budget, why not plan a vacation for you to explore the world on your own? But what about the best places to travel alone?
Numerous locations are safe for solo travelers, so that you can make your very own itinerary. If you've been curious as to what the world has to offer, we highly recommend visiting the locales on this list.
Why Travel Alone?
At this point, you've likely considered what it would mean to visit different countries by yourself, but do you know all of the advantages of solo travel?
There are numerous reasons as to why people pack up and head out by themselves, ranging from an incredible number of experiences to merely having time to themselves.
✓

Scheduling

You may be in a position where your schedule doesn't work with the group of people you'd typically travel with, and that's okay!

Multiple safe destinations encourage solo travelers to see all of the histories the area has to offer.

Instead of having to wait years for your schedules to match up, you can head out on an adventure on your own.
✓

Gaining Independence

If there's one thing to be said about solo travel, it's that you'll learn what it means to be genuinely independent.

You'll be responsible for booking your travel and accommodations as well as developing an itinerary of all the places you'd like to visit.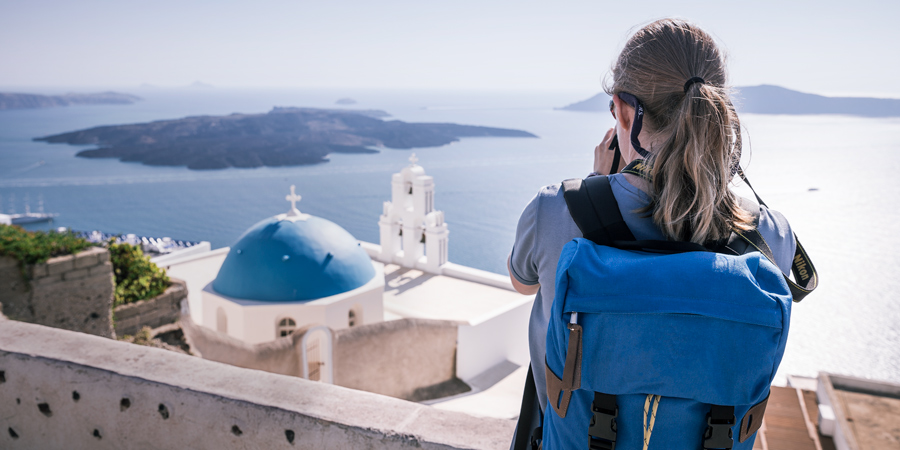 Upon arrival, you'll have to navigate on your own (or with the help of GPS), book taxis, and even book reservations for restaurants. It's a fantastic experience that everyone deserves to have at least once in their lifetime.
✓

Relaxation

When you're traveling with a big group of people, you'll have to figure out the specific things everyone wants to do and combine it.

This process means that some people will have to go to locations they aren't too interested in.

When you're by yourself, you have full control over the attractions you visit, which can make it a much more enjoyable experience.
A List of the Best Places to Travel Alone
Now that you're aware of the top reasons as to why you should book a solo vacation ASAP, let's go over the safest and best places to travel alone you have to visit.
1. Rome, Italy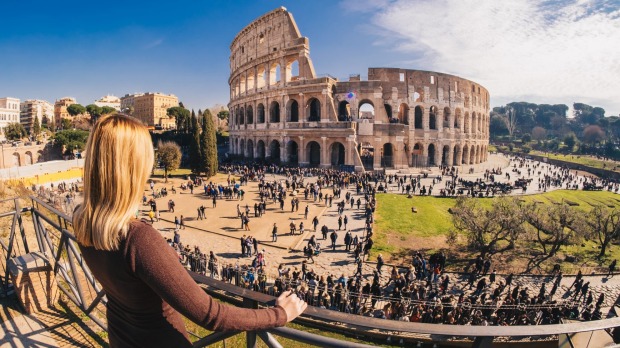 All in all, Italy is a safe place to travel mostly because it's a hotspot for tourists. You won't be the only visitor in the country, you'll be able to network and meet people from all over, and there's a lot to do.
Rome is by far one of the most vibrant places you'll ever visit, as it's filled with history, culture, fantastic nightlife, and romance.
You'll find it will become one of your favorite places to visit as a solo traveler, simply because there's so much to do.
You can spend a day visiting The Vatican City and Saint Peter's Basilica, or you can spend a day indulging in the delicious pastries and street fare the city has to offer.
Surrounded by historical buildings, cobble laneways, and surprising variations of wine, there's something for everyone.
One of the most apparent things about Rome is that travelers find something new every time they go back.
You'll likely want to keep this on your list as one of the destinations you'll have to visit again in the future.
2. Reykjavik, Iceland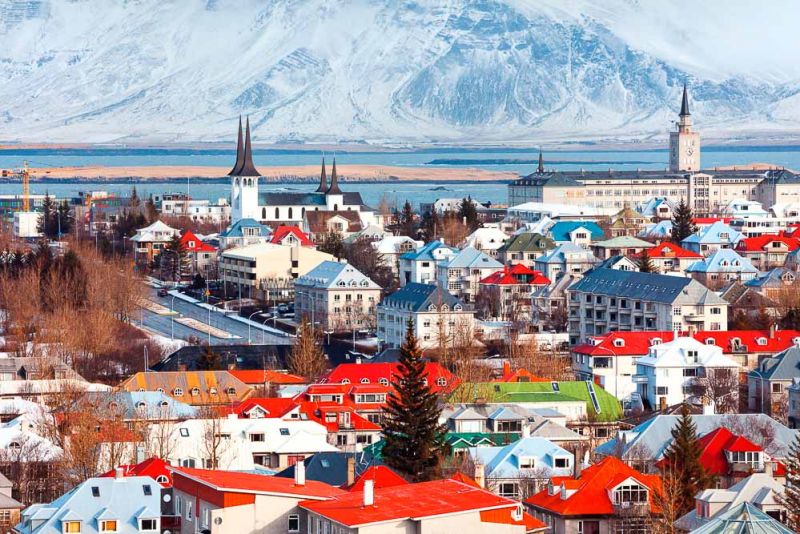 Iceland is one of the most naturally beautiful landscapes in the world, and they have indeed invested a lot of money into their tourism over the past couple of years.
Not to mention, it's also one of the safest destinations that you can visit on your own!
With affordable flights and relatively affordable accommodations, it's the perfect destination for people who love spending time outdoors.
If you're mostly concerned about your safety, you'll like to know that Iceland is ranked number one on the Global Peace Index.
There's nothing quite like being in the epicenter of culture and history to Icelandic people. You'll also be in the heart of the country, which means you'll have access to the hottest tourist spots.
With the Blue Lagoon being the most popular place for people to visit, you'll also be able to set your sights on the Northern Lights if you go during the right time of year.
Perfect for people who want to spend some of their time hiking through mountains and relaxing by a spa, Reyjkavik is a unique destination and definitely at the top of the best places to travel alone in 2020.
3. Amsterdam, Netherlands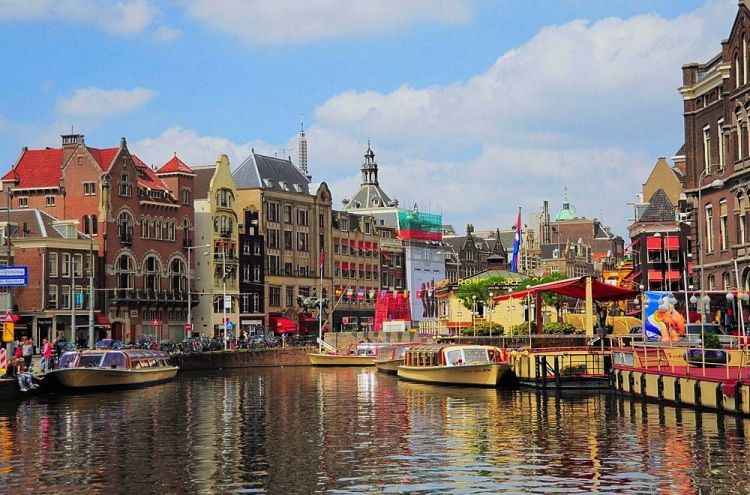 You've likely heard of Amsterdam at one point or another because of the popularity of their legal "assortments." However, the city has so much more to offer.
Some people refer to the area as the "Venice of the North," as there is plenty of romanticism in this stunning Scandinavian city.
Not to mention there are also numerous activities that you can get yourself into, whether it's heading to a club or visiting some of the world's most historic locations.
Amsterdam is home to some of the world's best museums, brilliant architecture, and delectable pastries that you won't soon forget.
You can also find an assortment of affordable hotels in Amsterdam, as long as you book them well in advance. It's easily one of the best places to travel alone, especially if this is your first solo trip.
4. Montreal, Canada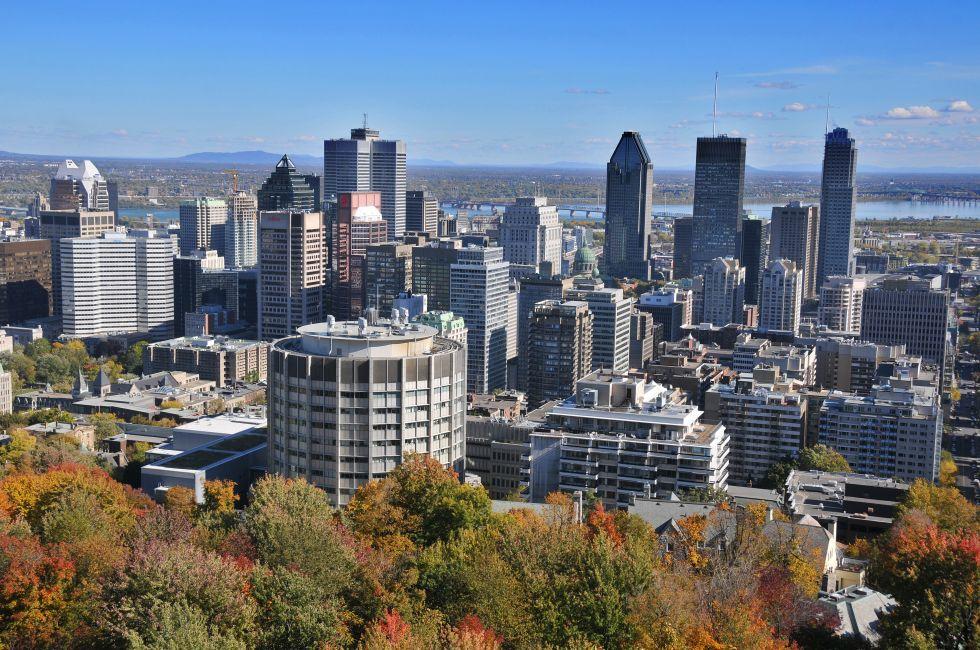 People who live anywhere near the East side of Canada know just how amazing Montreal can be during the entire year.
It's the perfect combination of Canadian and European culture that will appease your appetite for something new and unique.
Montreal is commonly looked at as one of the best destinations in the country to visit because of its history and culture, especially in Old Montreal.
With historic buildings dating back to the 17th century lined along their cobblestone streets, you'll truly feel like you've been transported to a different continent.
Montreal is also known for its vibrant nightlife, which is ideal for travelers who want to spend their time partying with the locals.
There is an absurd number of bars and nightclubs that you can venture into for a night on the town.
We also highly recommend indulging in some authentic poutine, as Montreal is where you'll find the best versions.
Another thing to make a note of is that Montreal is close to plenty of other destinations in Canada, as well.
For example, if you want to take a trip outside of the city, you can rent a car and head to Niagara Falls in Ontario.
You could also venture more towards the East coast and set your sights on the beauty of Nova Scotia and Newfoundland.
5. Bali, Indonesia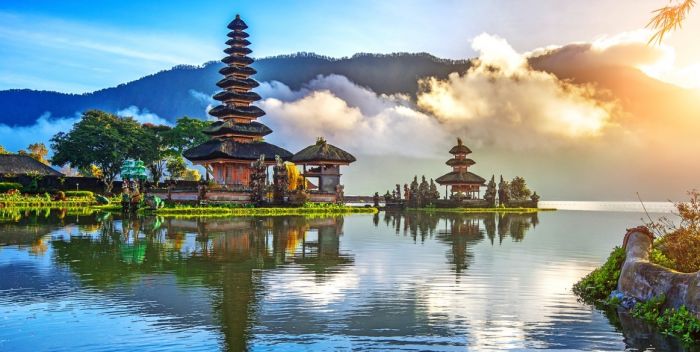 What brings people to Bali the most is its peaceful and tranquil nature. You'll also find that their stunning accommodations are insanely affordable, mostly because travel through the islands can be a little expensive.
If you want to treat yourself to a solo vacation filled with culture, this is one of our top tier destinations for you to visit.
It's also incredibly popular amongst backpackers and young travelers, which means there are plenty of budget-conscious options available to you.
By far, the most notable feature of Bali is its beaches. There are luxurious resorts for you to consider, but there are also beachfront villas available for a fraction of the cost of your local hotels.
You'll easily be able to indulge in a bit of luxury while you're away.
6. Copenhagen, Denmark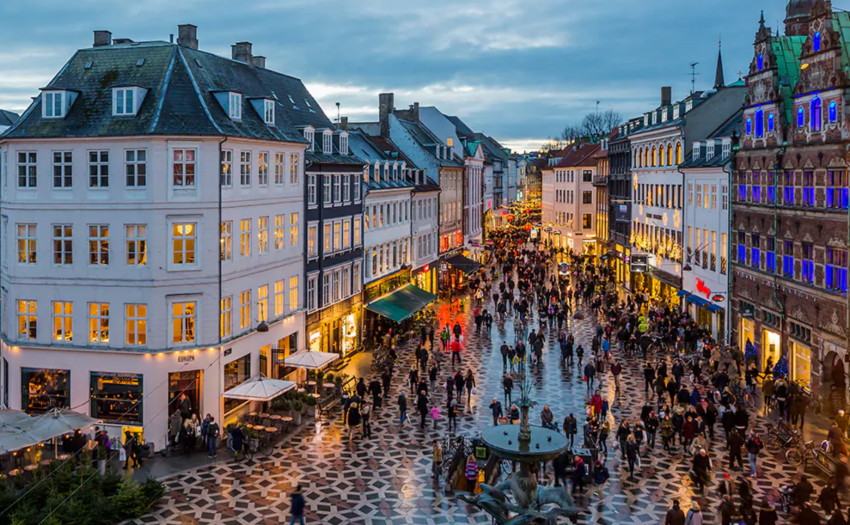 Intimacy and safety are two things that come to mind when we think about Copenhagen, as well as their delectable meals.
It's also one of the most popular destinations in Europe for exchange students to study in on their own. Copenhagen is clean, safe, and a brilliant city that is filled with numerous attractions and fantastic shopping opportunities.
Much like the other European destinations on this list, you'll surely be able to find a lot of nightlife as well.
One of our favorite aspects of Denmark is its architecture and how it's so culturally set amongst a more urban scene. If you're a younger traveler, you're likely to get the most out of the area.
With streets that are easy to navigate, plenty of transit options (watch out for the bikes), Copenhagen is an experience you'll never forget.
7. South Island, New Zealand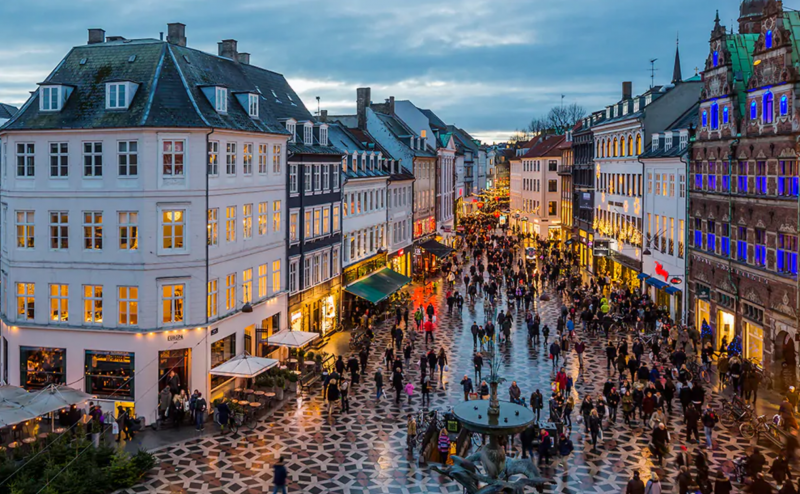 New Zealand is the perfect destination for solo travel, especially if you're someone who has a little bit of adrenaline junkie inside of them.
Slightly similar to Reykjavik, South Island is packed with numerous activities that will keep you outside for your entire vacation.
You'll also fall in love with the scenery and jaw-dropping backdrops every time you leave your hotel room. Packed with mountains, lakes, and glaciers, there is always a different natural formation for you to enjoy.
As mentioned, the activities in South Island are what make it one of the best places to travel alone.
You can partake in a little bit of jet boating, bungie jumping, zorbing, kayaking, and more. If you love doing outdoor activities, this is one of the best destinations you have to add to your list.
8. Vancouver, Canada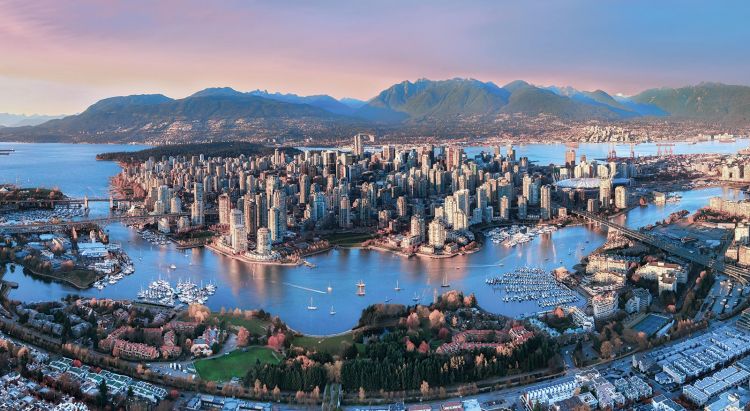 Vancouver is frequently touted as one of the safest places to travel in Canada, but it's also one of the most exciting places you can visit as well.
Although it may have a higher price tag than Montreal, it's an entirely different experience that you should have at one point.
There are numerous attractions that visitors that use to their advantage to have new experiences during their trip.
You can also venture outside of the city and be immersed in some of the most beautiful natural landscapes that all of Canada has to offer.
Some of the best destinations you have to visit while in Vancouver include Queen Elizabeth Park, Dr. Sun Yat-Sen Classical Chinese Garden, and Stanley Park.
We highly recommend visiting as much of the province as possible, however, as it has much more to offer.
For example, Okanagan Valley has jaw-dropping landscapes and delectable wines.
9. Thailand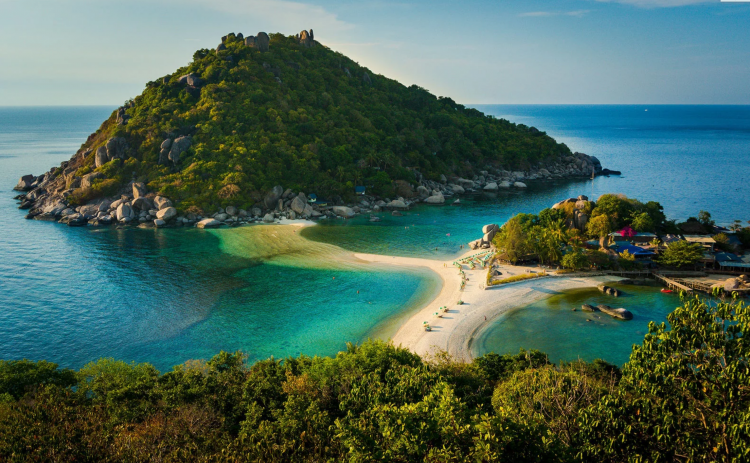 You would be surprised at the sheer number of people who visit Thailand each year. Approximately 38.28 million tourists came to the country to experience their nightlife, social dining, and exquisite beaches.
With that said, it's undoubtedly one of the best destinations for solo travelers and backpackers. Also known as the Land of Smiles, Thailand has some of the most affordable travel compared to any other destination on this list.
Every day, numerous flights arrive from all around the world into Bangkok, which is the capital of the country.
From there, you can venture off to different locations, though many solo travelers prefer to stay in the city.
You can find budget accommodations and luxurious hotels, depending on what type of vacation you're going for.
Thailand is also home to a lot of ex-pats who have retired and set up shop in this new and exciting exotic locale.
If there's one thing we can say about Thailand and solo travel, it's that you'll immediately fall in love with everything it has to offer.
There are multiple cooking courses you can participate in; you can play with elephants, and visit numerous temples.
For the more peaceful travelers, they have multi-day meditation retreats, beautiful islands that you can only get to by boat, and some of the best scuba diving opportunities in the world.
Above all else, Thailand is incredibly easy to travel through. They have an assortment of buses, taxis, planes, and trains, all of which are very affordable.
You can explore the entire country on your own and leave feeling enriched and enlightened.
Finally…
When you start to plan your solo travel, you'll not only want to find the best, but also the safest places to visit alone.
Although there are plenty of stunning countries, not all are ideal for people not traveling in a group.
All of the destinations we reviewed in this guide are perfect for solo travelers who want excitement and relaxation all in one.
We guarantee there is something for everyone when it comes to these best places to travel alone!
Pin for later