Hosting A Dinner Party at a Small Apartment
last updated:
Apr 08, 2019
2899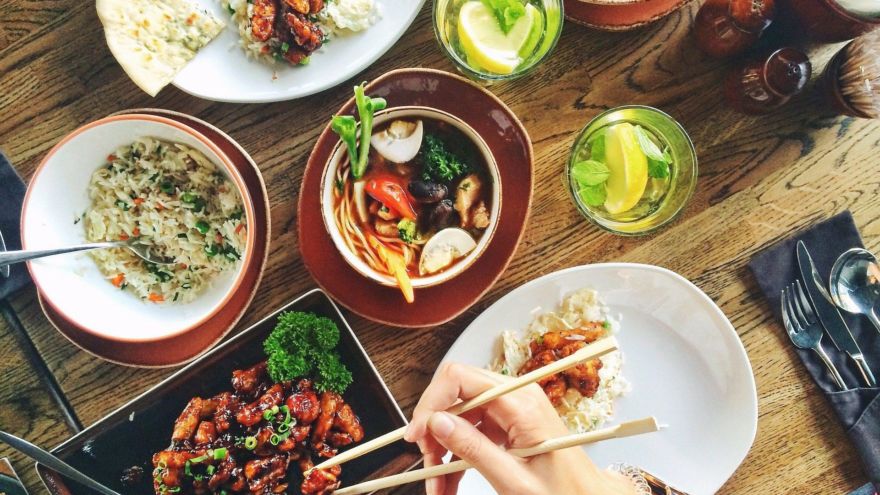 Throwing a dinner party in close quarters can feel stressful and sometimes even impossible to plan. No matter the occasion, don't waste the small space. Own it. Small apartment parties can bring big compliments from guests when done they are execute the right way.
Below is a list of way to make your small apartment a big opportunity for an enjoyable get-together with friends and family:
Ditch symmetric arrangement of your furniture.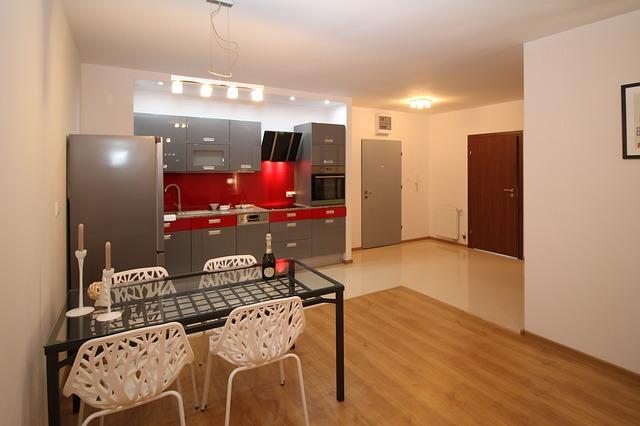 Learning to let go of your perfectly arranged tiny living room area is the first step in opening up a small apartment. Pick the room with the most space, typically a living room or lounging room, and break apart the furniture to create space for bodies of people to circle around and converse with one another. Move tables into bedrooms and couches into a corner to create inviting areas that welcome in life and laughter. The more space you create by pushing aside the side table and accompanying couch, the more area you define for socializing. A great way to then keep the energy up is circulating food and drinks from the kitchen. This way, guest can stay chatting in the open area without moving the energy in and out from the kitchen.
Get creative with your hand-me-downs.
It might seem like your dad's old crate is simply just a storage unit for worn out sweatshirts and old books. However, empty the crate and flip it on its side, and that hand-me-down of a crate becomes an ideal surface area for appetizers over an old, patterned scarf. Look around your room, kitchen, even the bathroom! There are plenty of pieces of furniture that can serve multiple functions.
Utilize mason jars and plastic re-usable cups. Recyclable items can be cleared or stored away to maintain the space and avoid cluttering of items. Grab tile coasters or make them out of cork board and lay them on your mantel piece. Guests are more likely to drop their mid-sip martinis in plastic cups onto coasters than onto the floor or window sills. You can innovatively utilize furniture to create a variety of surfaces for food, drinks, and decor.
The details matter.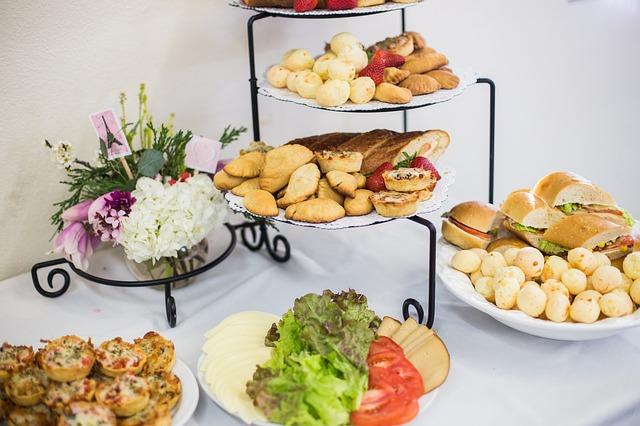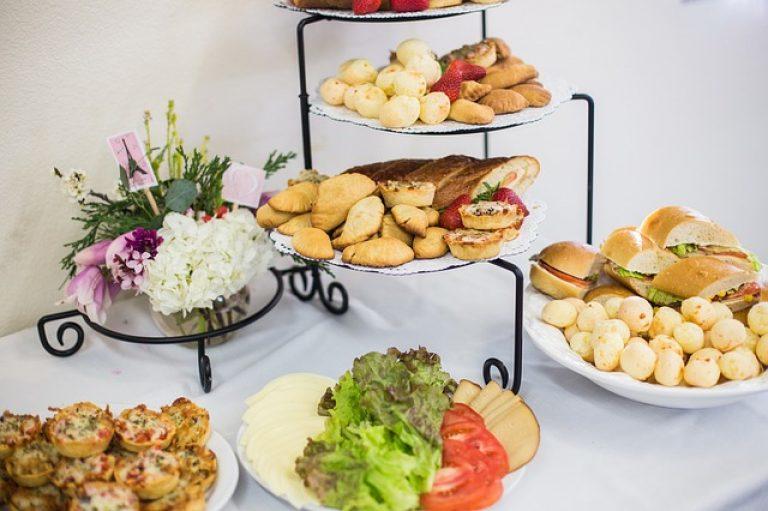 If you're inviting six people or even 25 people into your apartment for a dinner party, pick a theme and weave it into the smallest details of the party. You might not have space for a giant chandelier or a rotating unicorn with flashing disco lights. That's OK, because what you do have are tiny unicorn napkin holders and flashing Christmas lights strung along the kitchen ceiling. Instead of a chandelier, small crystals sprinkle across the bowls full of sweets. Be tasteful and tactical with details, and match them to your theme to tie it all together in a big way. This can stir up excitement and pleasure from your guests by simply admiring a consistent theme, even in the tiniest of ways.
Be present at your party.
Most of the time, it's easy to get caught up in cooking, cleaning, and taking care of guests to make sure they are both comfortable and having a good time. What we forget is taking care of ourselves first means taking care of others more. Enjoy your own creation. Sit back with friends on the couch and kick your feet up. Talk about the small unicorn napkin holders and the string of Christmas lights you dug out from your landlord's basement to put the Bachelorette party together. Intercept conversations with facts about your friends to jump start new conversation starters and topics: "Has Jess told you yet about her new job taking people on running tours?" Make time to try the dessert. Grab a dear friend and sneak a handful's worth of the chocolate peanut butter balls. The memory will ring true next year when you reminisce over sharing the first taste of sweet heaven at the party with your friend.
Cook to serve many tastes and cultures.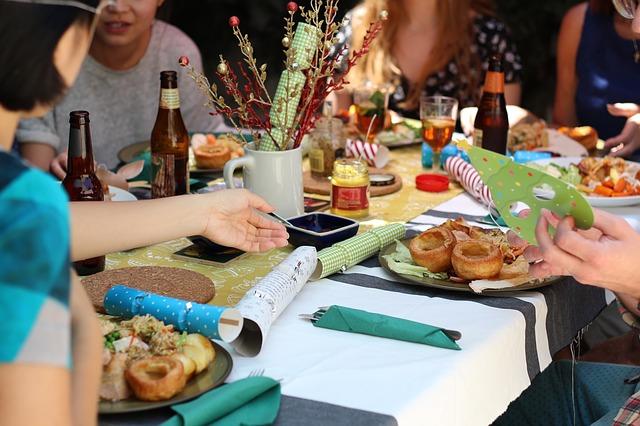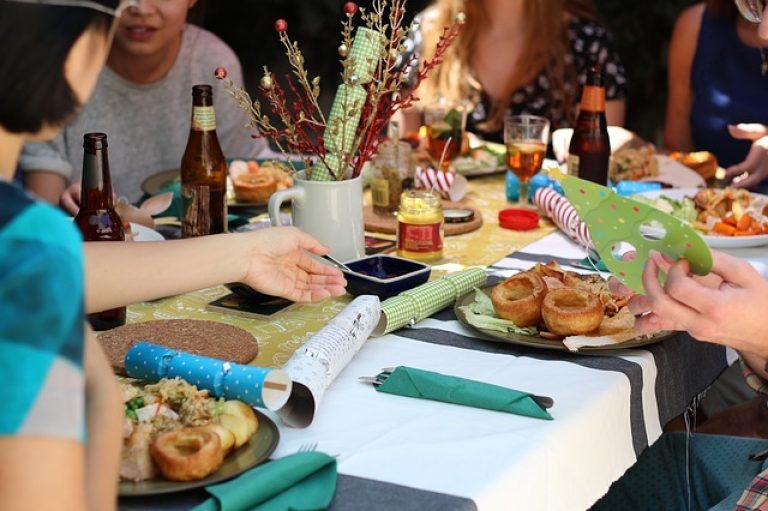 For appetizers and small plates, don't let the theme of the party steer you away from easy, tasty, and presentable! Pick and choose foods that are easy to cook and to eat with your fingers. For example, sweet potato fries with rosemary and a dash of olive oil and sea salt make an excellent finger food and are always a crowd favorite. Maybe put together shrimp tacos! These bad boys are easy to cook using a frozen bag of shrimp and avocado mayonnaise for delight. If you can cater to vegans and meat-lovers galore, there is little room for complaint or empty bellies! Variety is key to keep things interesting and encouraging everyone to talk about the mix of grub!
Grab your most awkward or unsocial friend and utilize their free hands.
There's always that friend who can't stand small dinner parties. Recognize him or her when their eyes drop to the floor during a conversation and give them the signal to come help you! An extra hand can be a life saver when you want to be present at your own party. Plus, you can let someone sneak away from a potentially unbearable conversation with an ex-hook up buddy…
Put out board games and cards.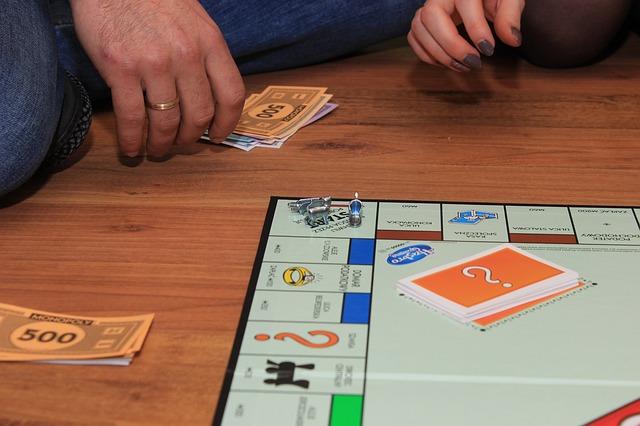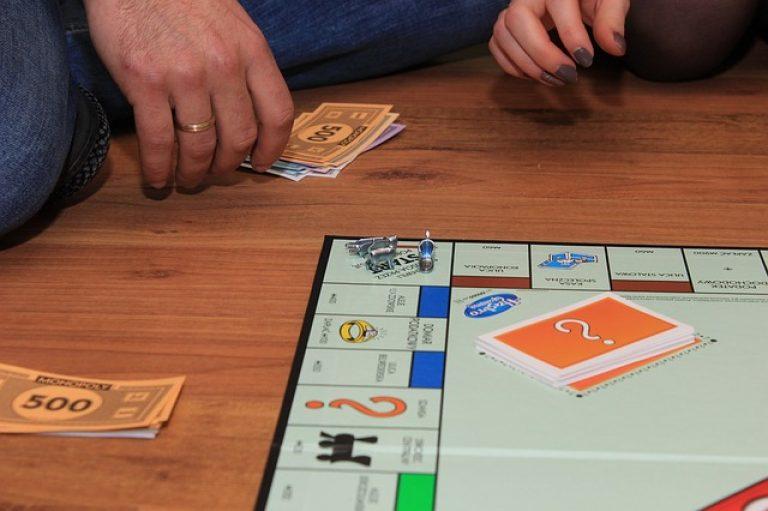 Sometimes conversations can die and people can find more chatter in a game! Leave out a deck of cards or small gadgets like Rubik's cubes to let your guests pick up and play. Games can spark conversation and bring different groups of people together.
Utilize the outdoors whenever possible.
If people need a break or simply want to enjoy being outside, leave a door open or welcome people out to the patio. Even if your apartment outdoor space seems miniscule, people will flock to cloudy skies to enjoy a breath of fresh air. Overcast or sunny skies, it really doesn't matter. The outdoors in good company can be refreshing and break up conversation to the surroundings, the local neighborhood, or a pet. The fluidity of outside to inside movement of guests can maintain a balance between a mellow atmosphere and a more rowdy one. If you don't have an outdoor area, no worries. Open up windows or a door and let that fresh energy into the party space. A variety of environments can cultivate party vibes.
Open apartments are a way to open up your mind and heart to new experiences and expectations. Let go of the need to go big and bold to throw a great party, and focus on the details. Above all, be present at your party and make the most of the people that are there to celebrate-whatever the occasion.
Pin for later