This product is listed here: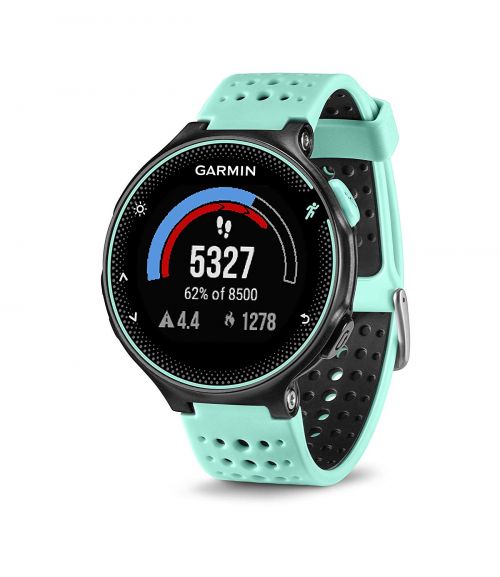 Garmin Forerunner 235 GPS Running Watch in Frost Blue
Whether a person is a marathoner or just someone who runs for the love of it, keeping track of progress and setting personal goals is a must.
The incentive is what keeps an athlete moving, and this Garmin Forerunner 235 watch is just the product to provide that incentive.
This fitness tracker and watch by Garmin is a must-have for the running enthusiast.
No matter if they are casual or professional, this product just made the game a thousand times better. With everything that this product does, the only thing left to think about is the actual running!
Detailed information about Garmin Forerunner 235 GPS Running Watch in Frost Blue
For starters, the Garmin 235 GPS watch monitors not only heart rate via the wrist-based monitor, but it also monitors sleep patterns to ensure that the running athlete is well-rested and ready to go.
There is also an activity monitor that is built into the timepiece that buzzes when a person has been sitting for a prolonged period of time which is a good reminder to get up and get busy!
The Garmin 235 also tracks the total number of steps taken, the distance traveled, and how many calories are burnt in a day.
Additionally, by uploading the IQ Connect application the Garmin 235 will monitor emails, social media posts, and text messages, as well as keeping the athlete aware of the current weather conditions on their route.
The Connect IQ app also has different watch faces and numerous widgets and other apps that are downloadable to allow a person to individualize his or her workout to attain the maximum benefit.
WHY WE LIKE IT?
Full-color display with a large screen and easy to read text
Counters for keeping track of steps taken, distance traveled, heart rate, and calories burnt
Texts, social media, and emails are displayed and easily accessed on the screen of this smartwatch
WHY WE dont LIKE IT?
None
What we love about this product
The watch itself is lightweight and unobtrusive both of which are of vital importance to a runner. The Garmin 235 stores up to 200 hours of data pertaining to physical activity.