This product is listed here: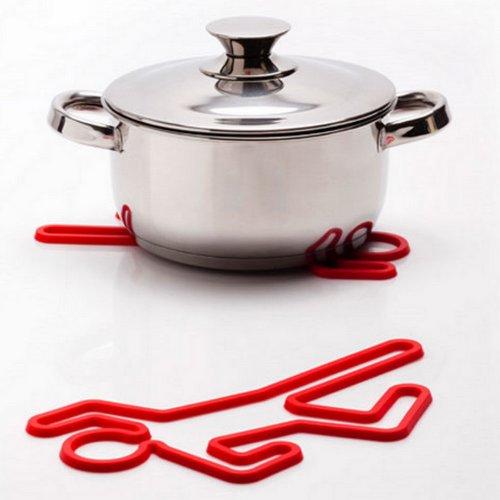 Crime Scene Hot Pot Rack
Do you have a law enforcement officer in your life who loves to have a good time? Maybe it is just a friend with a great sense of humor or someone who really loves crime shows. No matter who the recipient of this Crime Scene Hot Pot Rack is, they are sure to make great use of this gift.
Detailed information about Crime Scene Hot Pot Rack
This is a durable silicone hot pot trivet that will protect your counters and tables from hot dishes and pans. Keep it handy while cooking, as you always need it when you least expect it. The design is in the shape of a crime scene chalk line. Bring this to your favorite mystery murder party or even just to add a little fun to the table or kitchen for dinner. The trivet measures H24.5 cm X W13 cm X D0.5 cm.