This product is listed here: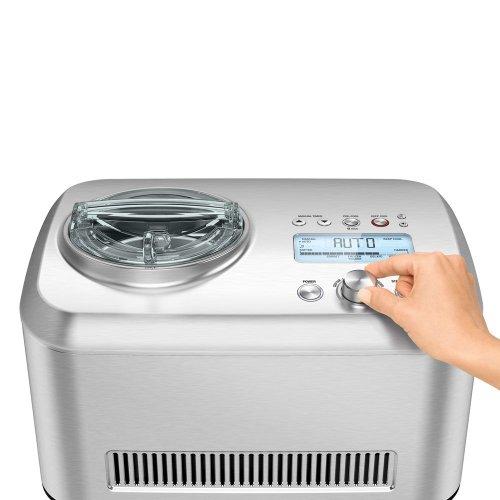 Breville Smart Scoop Ice Cream Maker
When the sun is out and scorching, ice cream is the perfect refreshment. But, most times, to do that people have to make a trip to the store to get some. How about making ice cream in the comfort of one's kitchen? Well, your friends and family would certainly want to have easy access to ice cream without going out to look for some.
This Breville Smart Scoop Ice Cream Maker would be a perfect gift for them this summer. It will come in handy whenever they want to indulge in homemade ice cream. Again, they will get a chance to include their favorite toppings and flavors.
Detailed information about Breville Smart Scoop Ice Cream Maker
This Smart ice cream maker is pretty easy to use. It comes with various settings featuring different hardness levels. That means it can deliver a soft and hard texture all from one point. It can also be used to make frozen yogurt, sorbet, and gelato. There is so much to do with this gadget for an easy dessert prep time. With the one-liter bowl capacity, the ice cream maker can deliver enough for the family or a group of friends.
For efficiency, the ice cream maker comes with a self-refrigerating compressor with a voltage of 110-120. The functionality is improved, and it can work on manual or automatic settings. The advantage of this over other ice cream makers is that it can keep cold for up to 3 hours without having to keep the product in a refrigerator.