This product is listed here: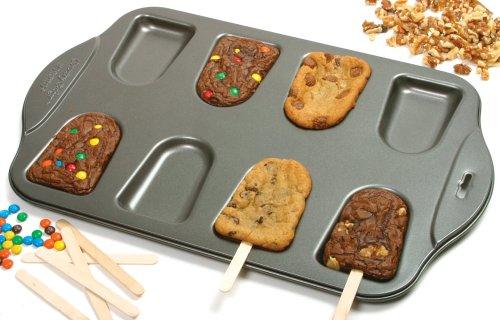 Norpro Nonstick Cake-Sicle Pan
Nothing beats the feeling of enjoying a delightful dessert at the end of a delicious home-cooked meal. Make any occasion extra special and utter fun with some amazing popsicle sticks – the idea is to simply slip the sticks into your baked treats and watch it pop right before eyes.
Detailed information about Norpro Nonstick Cake-Sicle Pan
It's a treat to the eyes watching your favorite sugary treats turn into something more extravagant and eye-popping. So for someone who loves to bake, the Norpro Nonstick Cake-Sicle Pan will make an eye-pleasing yet practical gift choice. No matter if it's Christmas, Thanksgiving, Halloween, Birthday party, or some fun weekend get-together with family, cakesicles guarantee fun all year around.