This product is listed here: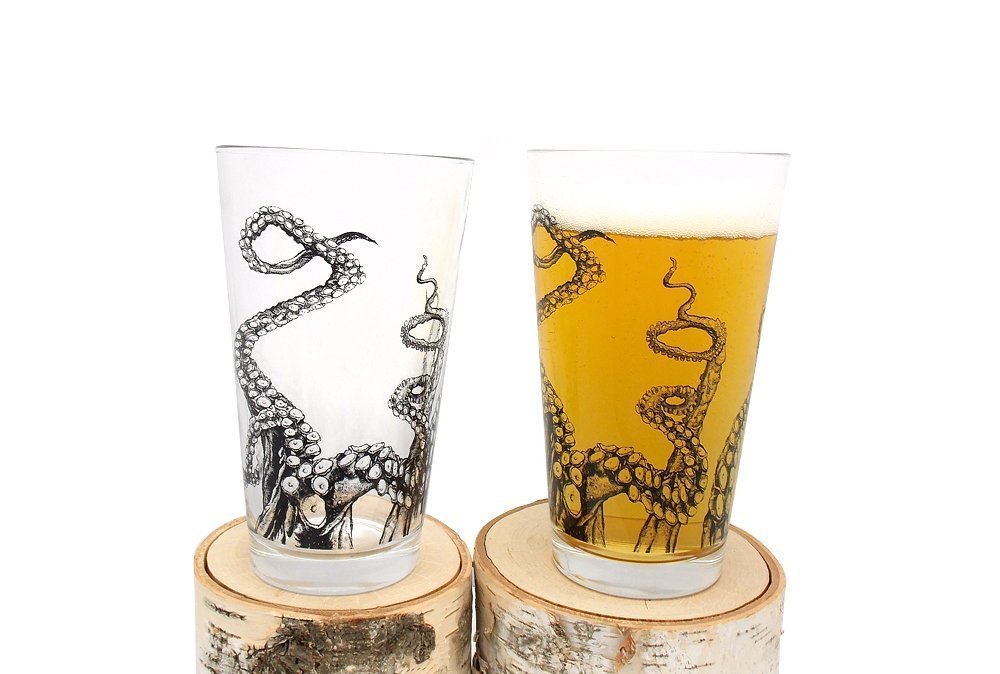 Black Lantern Pint Glasses
Give a cheery toast to your favorite beer lover with a refreshing ale poured into the beautiful Black Lantern Pint Glasses! These gorgeous beer glasses boast an original inky illustration of an octopus spreading its tentacles around the glass!
Detailed information about Black Lantern Pint Glasses
Starting from the bottom of the glass it drags you into the depth of your Belgian ale all the way up. The illustration is unique which makes this set a fine gift for the sea-faring adventurer in your life.