Halloween Themes and Unique Party Ideas for 2023
last updated:
Oct 15, 2019
13469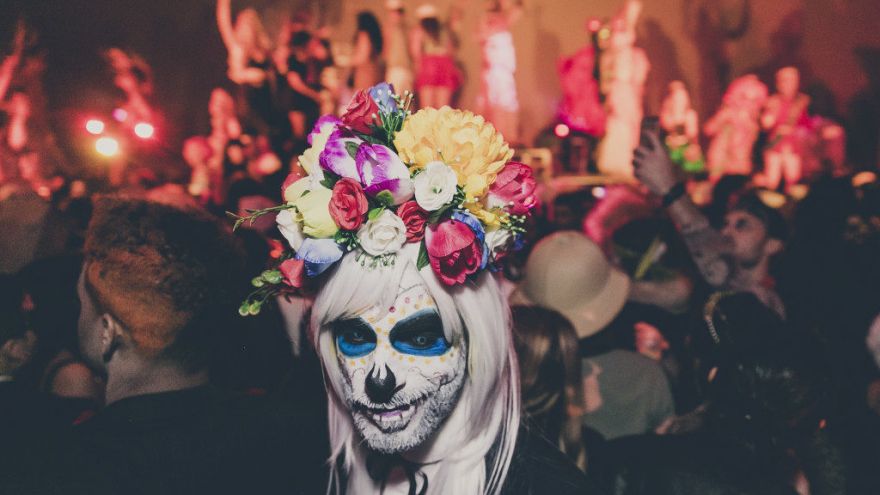 Choosing the right Halloween themes can make or break your entire event. As classic as bobbing for apples is, it might not be the type of party you want to host.
Instead, it's time to shake things up a bit and transform an ordinary party into the spookiest event all year. Below you'll find the best Halloween party ideas for kids and adults so that you can have plenty of entertainment for everyone.
Our Favorite Halloween Themes
Before we get into the tips and tricks for throwing an incredibly unique Halloween party, let's first discuss some fantastic themes. Once you have the theme figured out, you can then focus on ways to make it the most memorable event ever.
1. Outdoor Halloween
If you're lucky enough to live in an area that has excellent weather around this time of year, we love the idea of an outdoor party.
Instead of keeping everyone cooped up indoors, you can take the celebration outside in the fantastic fall weather.
You'll love all of the options you have open to you when it comes to Halloween decorating, especially with spider webs and hanging lanterns. Not to mention telling all of your scary stories outside at night will be substantially spookier.
Another idea that we love for an outdoor Halloween is transforming it into a block party where all of your neighbors can attend. Instead of handing out candy to kids in the neighborhood, have different types of food, beverages, and treats.
You'll find that it will quickly become the event of the season that people will look forward to all year. Also, planning a block party is far easier to manage financially when you have other people pitching in!
2. Cocktail Brewing Party
A cocktail brewing party is one of the Halloween party themes that we found to be the best for adults. However, you could also make an assortment of mocktails that the kids can enjoy, as well.
With a cocktail brewing party, you can throw on your witch's hat and pull out your cauldrons along with your favorite bottles of liquor and spirits.
Make a list of the top 5 spooky cocktails you can find and have all of the guests at the party try their hands at making their own.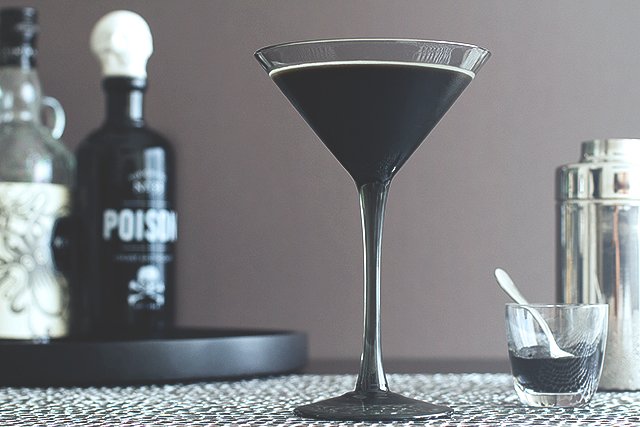 You can also serve a variety of different snacks and appetizers to keep your guests' stomachs full as you enjoy various types of drinks together.
It's one of our favorite ways to welcome in the fall and winter weather, not to mention you'll have an assortment of brand new cocktails to use in the future. One of our favorite recipes is called The Blackbeard.
Ingredients
1 ounce of spiced rum

½ ounce of Fernet Branca

1 ½ ounce of crème de cacao

1/8 teaspoon of squid ink

½ ounce of chocolate stout
Directions
✓ First, combine the Fernet, crème de cacao, and spiced rum into a shaker. You can then add in the squid ink but be wary, as it stains easily. Also, if you're trying to make a vegetarian version of the drink, you can opt-out of using the squid ink.
✓ Shake all of the ingredients together without ice, as this helps to mix the ink perfectly. Once combined, add ice into the shaker and continue to shake for 30 seconds until the beverage is frothy.
✓ Serve the cocktail into a chilled glass and finish it off with chocolate stout.
3. Halloween Brunch
Perhaps you're not the type of person to enjoy the spookiness of Halloween themes, and we have a fantastic idea for you.
A Halloween brunch gives you the ability to keep the evening free for trick or treating with the kids. You also can transform the event into a more Fall-oriented event rather than a Halloween event.
We love the idea of decorating your home with fabulous pumpkins, scattered autumnal leaves, and trays of Fall-inspired dishes that your guests can enjoy.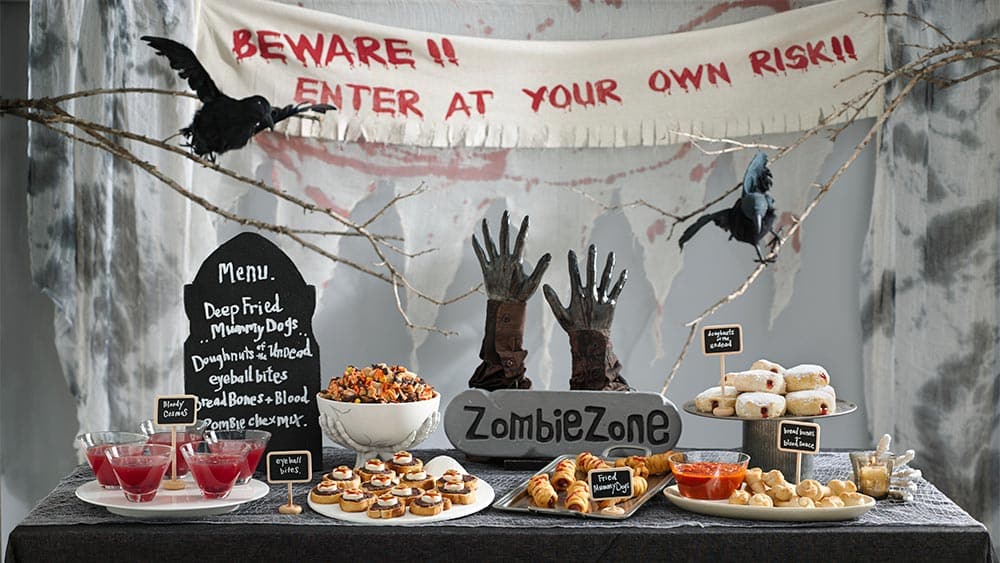 Serve only the best cocktails in champagne flutes, get the whole group together to make a special cider, and more. The main point of a Halloween brunch is to create an event that is more cosmopolitan than it is tacky.
With that said, it's a fantastic way to get all of your best friends together. You can spend an afternoon lounging around and laughing, rather than scaring each other!
4. Crime Scene Halloween
Are you a fan of thrillers where a serial killer chases a group of characters around a hotel? Perhaps you're merely interested in true crime and want to show off your favorite genre of movies and books.
A crime scene Halloween is a fantastic idea for someone that wants to stray away from the bland and traditional Halloween party themes.
It's one of the most recommended themes on this list as you can either class it up or make it as corny as you want.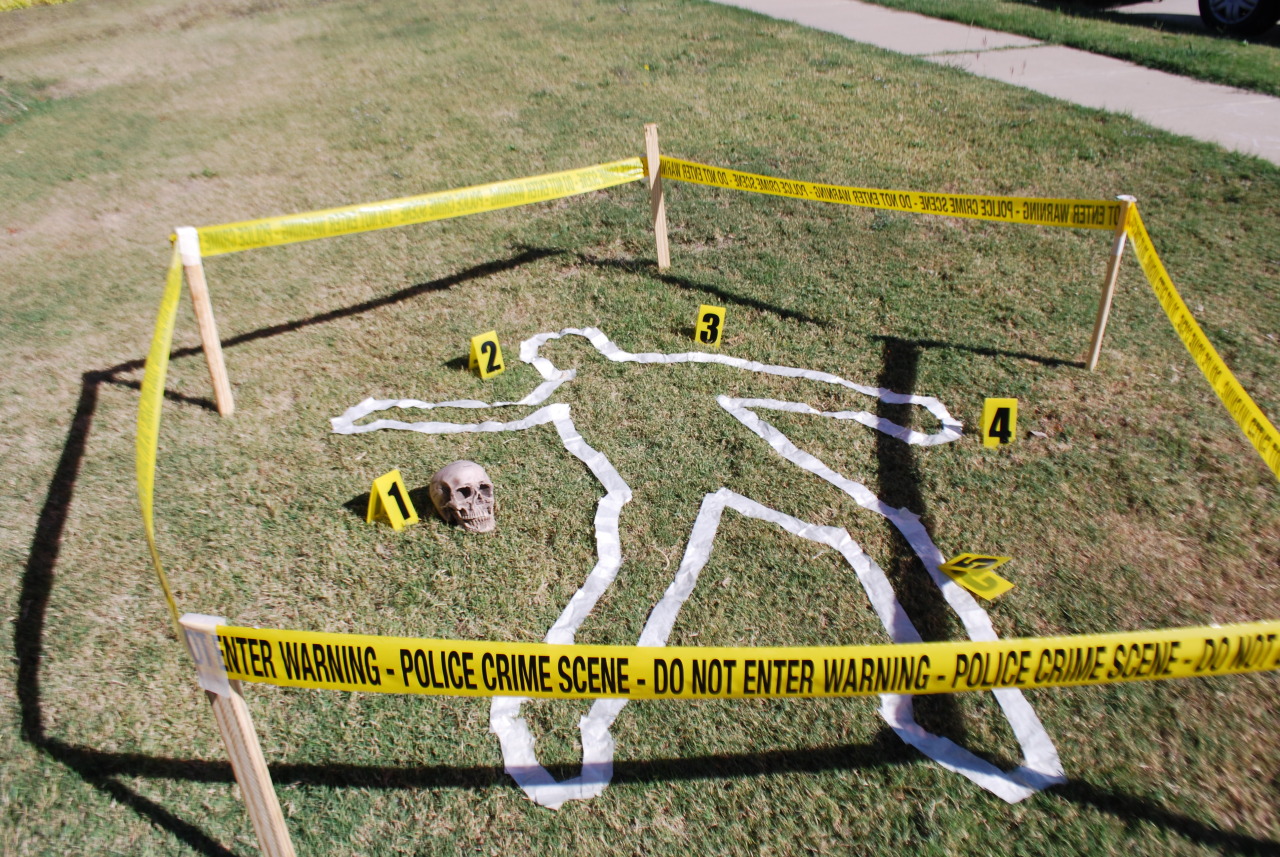 You can start planning for the event by creating blood-spattered invitations or even consider hosting a murder mystery night.
What we love the most about a crime scene Halloween is that it's simple to put together and requires very few decorations.
All you need to do is add a little creativity to your meals without getting too gross. For example, adding blood spatter to cookies rather than make treats that gush red food coloring once bitten into.
As an added touch, why not host an evening of all of the top-rated serial killer movies. From Se7en to Texas Chainsaw Massacre, you certainly won't run out of fantastic ideas.
5. Halloween Speakeasy
There's something about Halloween and the 1920s that work perfectly together, especially in terms of elegance and secrecy.
Why not create your very own speakeasy and invite your guests to indulge in some fantastic cocktails all evening? You can even go as far as to find tableware that matches the aesthetic of the 20s with a spooky twist.

To make the event more authentic, we highly recommend creating a dress code where all of your guests have to wear their favorite 1920s attire to gain entry.
You could even go as far as to create a password to make it feel like a real underground club.
6. Crafting Party
There's nothing that says you have to throw your Halloween party only on Halloween itself. Why not create an event that happens a week or two before the big day?
It will help to make sure that you're free to do what you want on the spookiest night of the year.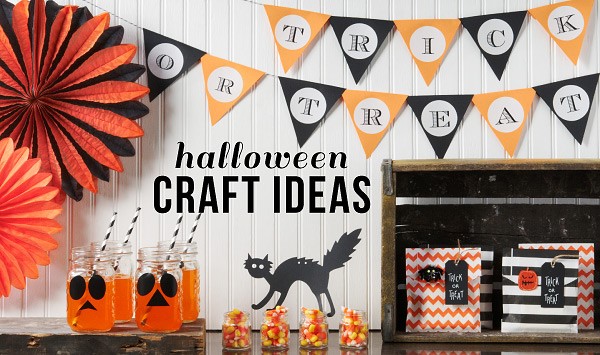 Crafting parties are becoming more popular, and when you add the theme of Halloween to them, even more, ideas will start to flow.
All you have to do is gather an assortment of fresh décor ideas and the necessary materials. You could also consider having all of the guests bring materials as well to help lower the cost.
Some of our favorite Halloween décor ideas include:
✓

Halloween Marquee Signs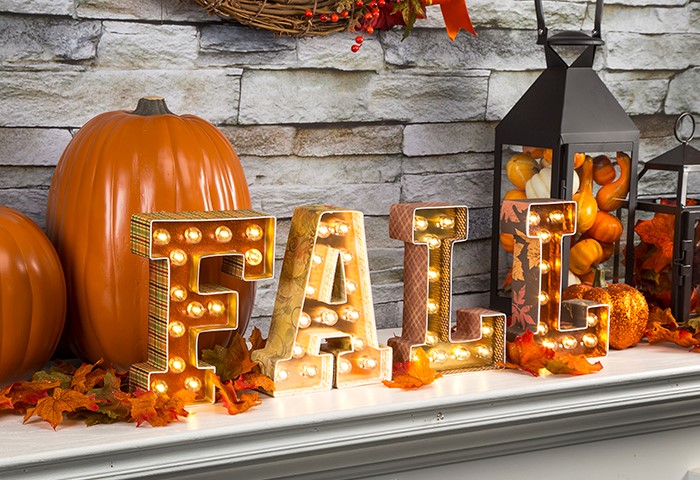 Marquee signs have become increasingly popular as they are acute and unique way to add a little bit of style to your home for Halloween.
With several simple materials such as paint, paper mache letters, and mini lights, you can create your bright spooky sign. The best part is that this DIY project is fantastic for the inside of your home.
We recommend the following tutorial to start your DIY project.

✓

Spider Web Centerpieces
Are you decorating your dining room table for a Halloween dinner? If so, you'll love these spider web centerpieces.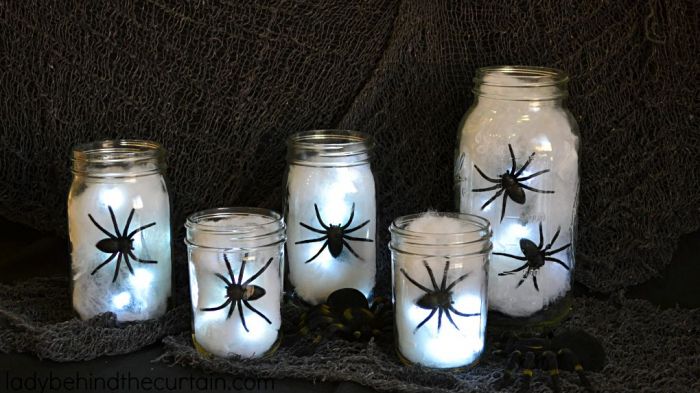 They're an incredibly fun and unique way to add a little bit of spookiness to the focal point of your evening. You could even use them to decorate console tables or nightstands in your guest room.
Here is an awesome tutorial we like to use.
✓

Pumpkin Archway
We love this DIY as it's the perfect way to welcome your guests to your home on Halloween. Whether you're throwing a party or simply opening your door to trick or treaters, this project is the perfect finishing touch.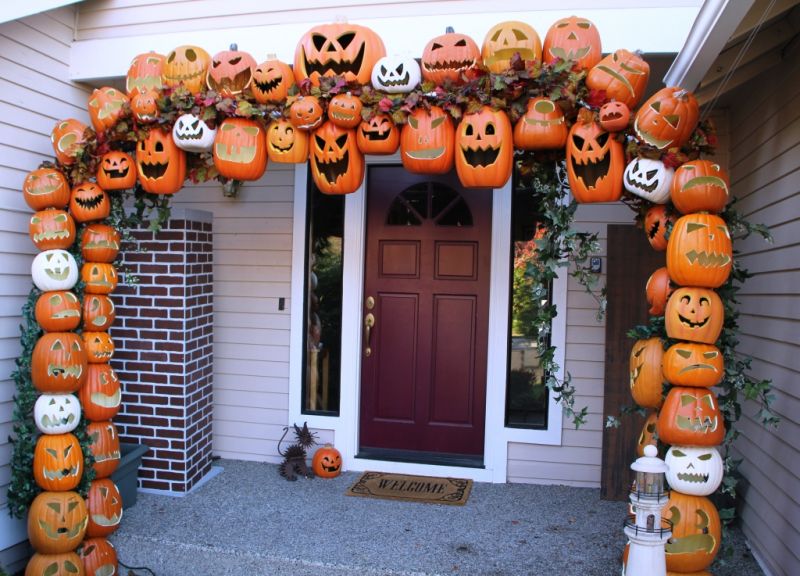 Using basic plastic pumpkin containers you can find from the dollar store, it will surely make your home stand out. You can even make a couple of smaller ones for the inside of your home as well.
Tried and True blog has published an excellent tutorial on how to build a pumpkin archway!
Unique Halloween Party Ideas
Now that you have several great Halloween party themes under your belt, it's time to consider the best tips and tricks for adding extra touches to the party.
All of these Halloween party ideas are perfect for guests of all ages and work well with a variety of themes.
1. Kid's Costume Competition
One of the most quintessential parts of Halloween is finding the perfect costume, especially for kids. Hosting a costume competition is the ideal place for children to show off their creativity and how proud they are of their costumes.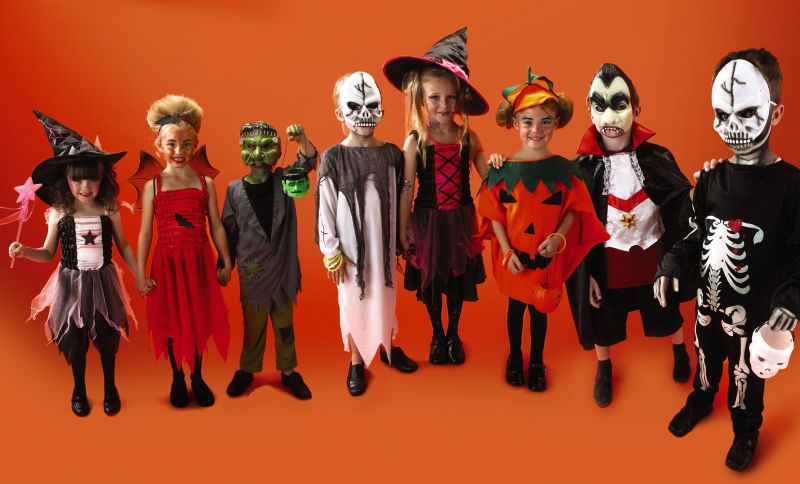 You can choose whether to give the winner a grand prize or not, but all of the kids will enjoy being able to show off their costumes.
2. Halloween Scavenger Hunt
It doesn't matter how old you are, being able to hunt for treasure is an exciting activity that everyone will enjoy. You also can customize the scavenger hunt in numerous ways.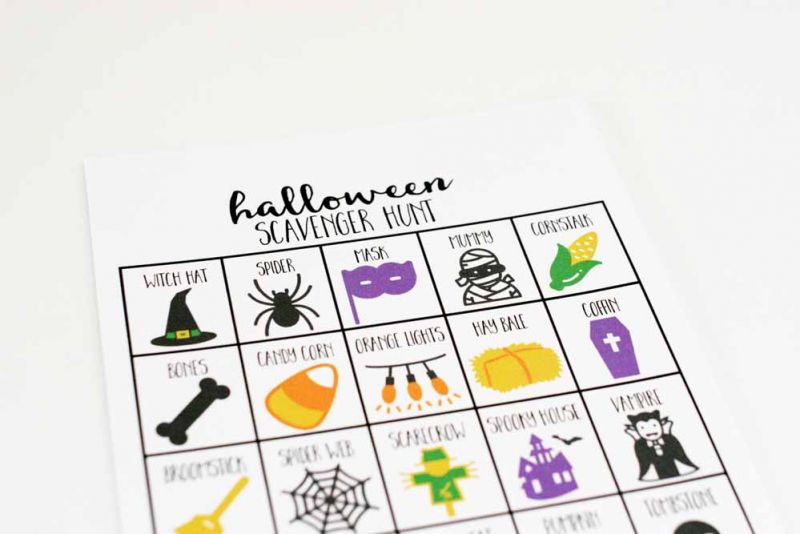 For example, guests can hunt for clues until they find the final grand prize, or you can hide little gifts along the way. To make it an even more inclusive activity, why not consider grouping the guests by family?
3. Design Halloween Games
No party is complete without an assortment of games, and if you're genuinely interested in bobbing for apples, this is when it would be the most appropriate.
However, there are multiple other games that you can consider to make the evening more entertaining. You could even set up each game at its station so guests can meander through your home and play throughout the night.
All you have to do is have an adult supervise the different stations.
Some ideas for fantastic Halloween games include:
✓

Snake Eyes
Similar to the matching game, the primary purpose of Snake Eyes is to have guests match two containers together to win a prize. Set up several opaque bottles filled with treats or other rewards, making sure you have two of each prize.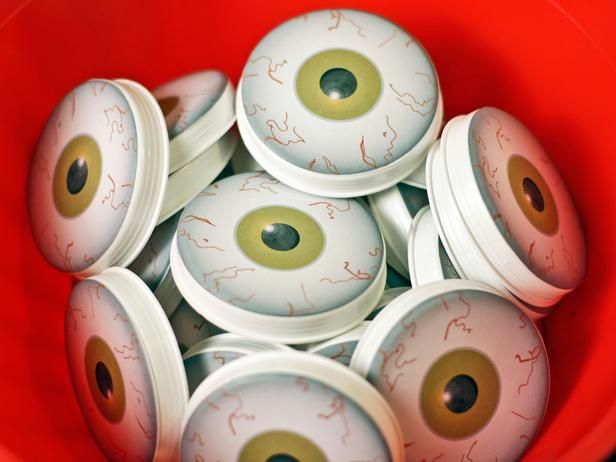 Give the guests a certain amount of turns to match two of the bottles together, and when they do, they get to keep the prize they matched.
Here's a great tutorial on how to build this game.

✓

Toilet Paper Mummy
If you've ever been to a bridal shower, you've likely heard of making a wedding dress out of toilet paper. Toilet Paper Mummy works with the same basic rules, turning one person in the group into a mummy.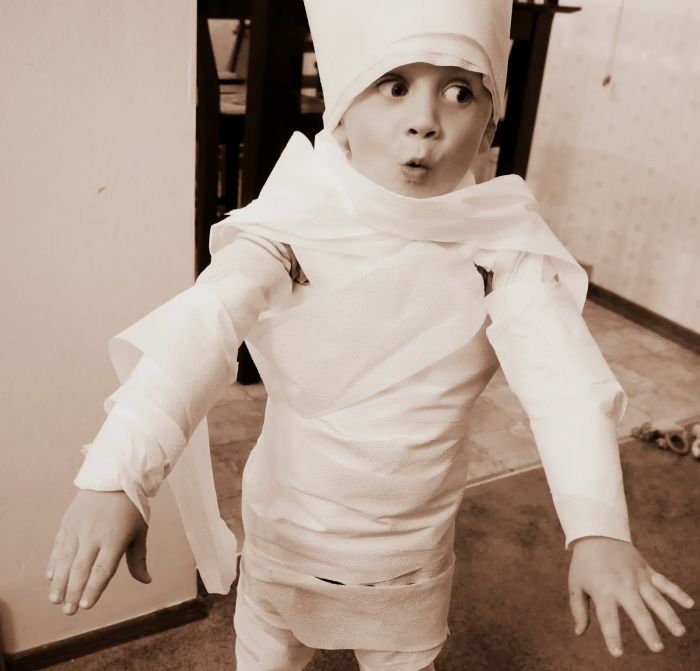 Divide your guests up into groups of four or five and have them pick one person that will be decorated. Whatever group makes the most realistic-looking mummy wins a prize at the end.
✓

Pop the Pumpkin
This game takes a little bit of extra effort to put together, but it is well worth it. You'll need several orange-colored balloons, a piece of plywood, green paint, and kid-friendly darts.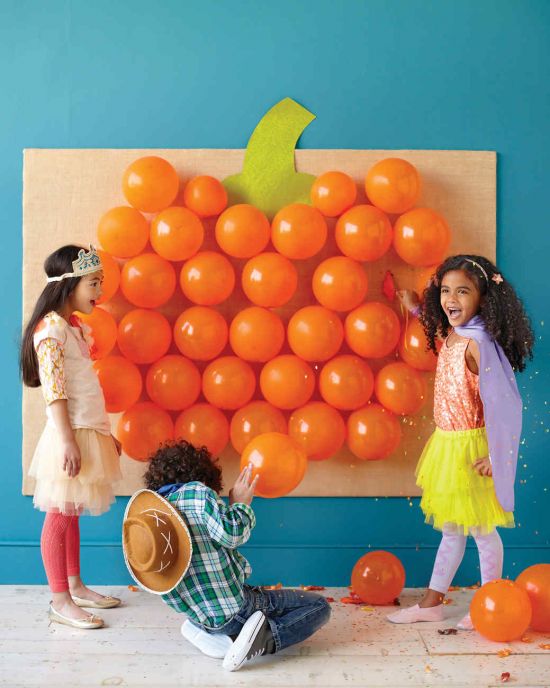 Arrange the balloons on the plywood in the shape of a pumpkin and paint a stem at the top. When it comes time to play, have your guests use the darts for popping the balloons on the pumpkin.
As an added surprise, behind each balloon, you can write a prize that the person will win. So that when they pop a pumpkin, they'll be able to collect a treat or special surprise.
Check Marta Stewart's tutorial on Pop the Pumkin!

4. Create a Spooky Playlist
The perfect way to add ambiance is to create a playlist of your favorite Halloween-themed tunes. You can choose the more quintessential ones such as "Monster Mash" or choose more obscure songs.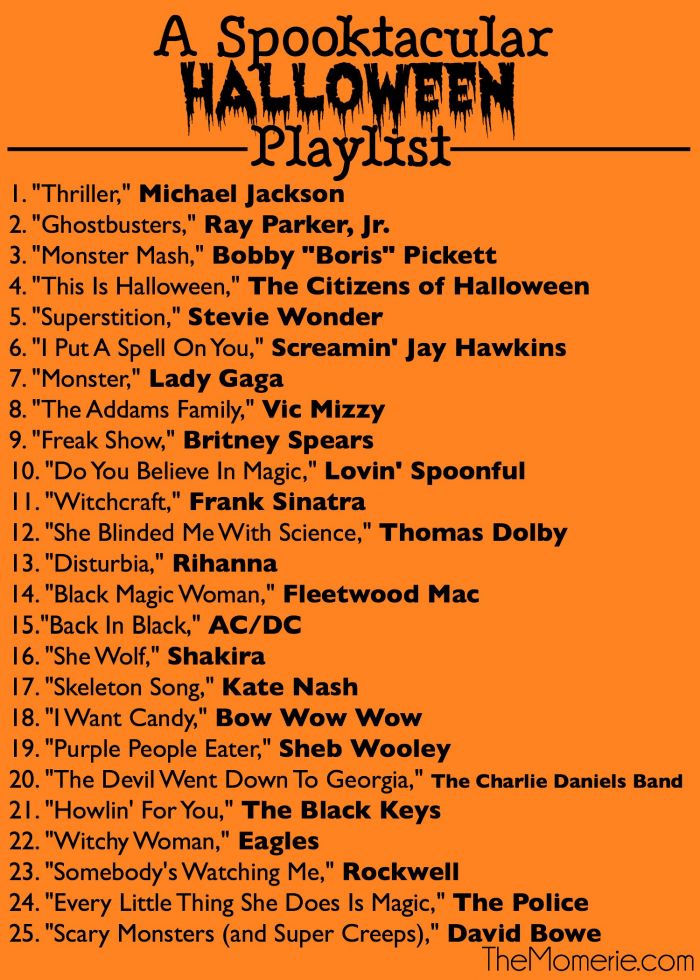 If you want to transform your playlist into something more fun, you can even create horror theme trivia. Your guests will have to guess what movie score is playing to win a point for their team.
With plenty of free streaming services, such as Spotify, you can easily create a Halloween playlist that everyone will enjoy.
Final Thoughts
There certainly isn't a shortage of Halloween themes for you to put to good use. With these Halloween party ideas, you can create an event that everyone will remember for years to come.
Just don't be surprised if you find that people start to look forward to coming to your house for Halloween months in advance!
Pin for later