This product is listed here: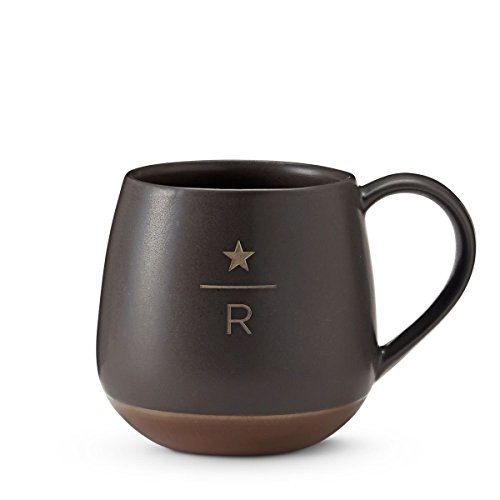 Starbucks Reserve Mug
Get this Starbucks Reserve coffee mug as a gift to the coffee-loving person in your life who also lives for Starbucks.
At Starbucks, every detail matters, and for this reason, this beloved coffee shop of all times has gone an extra mile to get coffee lovers a great mug designed to hold coffee.
Starbucks Reserve offers a selection of rarest and most incredible and extraordinary coffee blends to its clientele. Not only is the coffee outstanding, but these few locations are also characterized by immerse spaces that call you in to explore and discover.
Reserve offers a unique coffee experience that is incredibly captured in a cup of coffee!
Detailed information about Starbucks Reserve Mug
This 16 oz. coffee mug will be an excellent reminder of the great stuff that Starbucks has to offer. Best coffee brewing always starts at home, and this mug will surely start the recipient's mornings on a high note.
It captures the rich color of coffee brilliantly, and the charcoal glaze symbolizes the fine blend of coffee.
When it comes to the quality of the cup, we must agree it's quite impressive; It is made using highest-grade ceramic.
The print captures the Starbucks Reserve logo perfectly and no matter how many times the cup is washed; the logo will never fade.
To add to that, it is also safe for microwave use and sturdy enough to withstand rigors of daily use without showing any signs of wear and tear. You can be sure this will be a gift that will truly ace the test of time.
WHY WE LIKE IT?
A solid and high-quality ceramic mug
Features the Starbucks Reserve logo
It is substantially capacious
WHY WE dont LIKE IT?
None
What we love about this product
This cup is quite practical and can be used as a regular coffee cup. It is substantially large with a capacity of 16 oz.
Additionally, the mug dishwasher friendly, and can be washed as many times as possible and the quality will not be altered.