This product is listed here: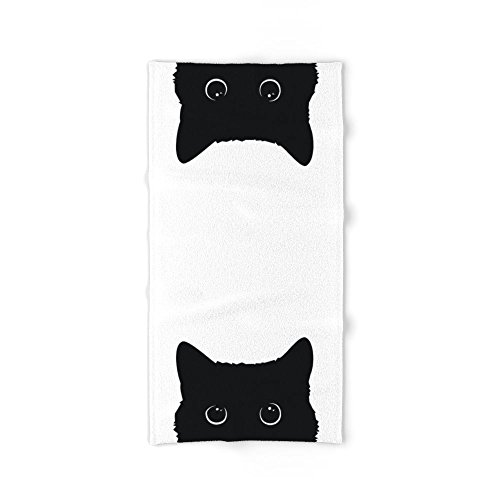 Society6 Black Cat Bath Towel
Every other day, there are essential items that makeup part of your life. These items have to be part of your routine. Such include personal care items such as towels, brushes, combs, etc. It is evident that what you use every day will probably wear out after a short time. Therefore there is the need to replace these items every now and then. The design features black cat prints of good quality to last long. Next time you need a gift for a cat lover, consider choosing this set of towels.
Detailed information about Society6 Black Cat Bath Towel
They are made of a soft polyester-microfiber front and cotton terry back. This combination ensures easy absorption of water while providing a soft touch on your skin. If by any chance you keep or love black cats, then you would like to have this set of towels. Users appreciated the deep black print which describes the beauty of keeping a pet cat. Also, if you want to start a theme for your bathroom, you can use these in addition to other cat-themed pieces. The towel is soft, and the fabric combination helps to withstand frequent washing.