This product is listed here: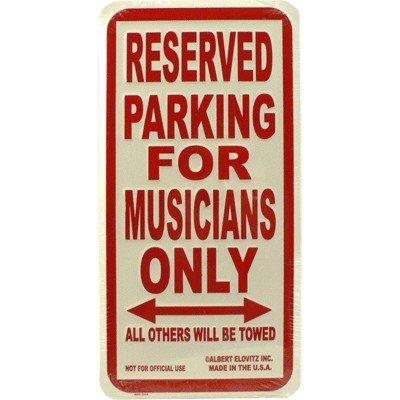 Musicians Only Parking Sign
A funny parking sign that writes "Reserved parking for musicians only". Because even a musician's parking spot is awesome!
Detailed information about Musicians Only Parking Sign
Claim your coveted parking space with this official looking signboard that says, "Reserved Parking For Musicians Only". Show everyone that you reserved this parking spot exclusively for musicians only with this cool parking sign. Make a bold statement with this reserved parking sign and park wherever you want. It's a fun yet effective way to mark your parking zone and to prohibit others from entering your private space. It's perfect to enjoy your favorite sport wherever you want, or any outdoor activity without letting anybody interrupt your playtime. It also looks great as a decorative piece in a basement, garage, or music room.