This product is listed here: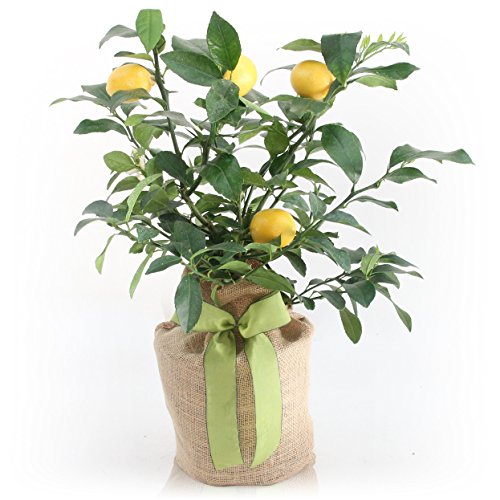 Meyer Lemon Gift Tree by The Magnolia Company
There is nothing quite like the feeling of setting foot in your new home for the very first time. Finally! After years and years of hard work, you have reaped the fruits of your labor by purchasing a home.
Speaking of fruits, we should probably put it out there that it is true what they say – when life throws you lemons, you buy a lemon tree and decorate your house with it.
Haven't heard that one before? We assure you, it is a saying – at least to us. With that said, we think your new house is not a home without the Meyer Lemon Gift Tree by the Magnolia Company.
This Dwarf Fruit Tree complete with a couple of lemons and a gift basket is the perfect addition to a home, whether it is old or new.
Detailed information about Meyer Lemon Gift Tree by The Magnolia Company
You do not even need a new home to have this adorable lemon tree, this particular fruit tree is actually an awesome gift for your loved ones celebrating their birthday, as it comes with a small, round tag that says "Happy Birthday", which you can customize if you so wish to.
You can even have an engraved tree tag if that is more your style.
WHY WE LIKE IT?
Unique gift as it is not an inanimate object and can actually give you real lemons to use for your food and other things
WHY WE dont LIKE IT?
The lemon tree cannot be shipped to some states such as California, Louisiana, Arizona and Texas
What we love about this product
Do not be fooled by its small size, this lemon tree grows up to 10 feet tall with a 7-inch spread and a number of homegrown lemons for you and your family to enjoy.