This product is listed here: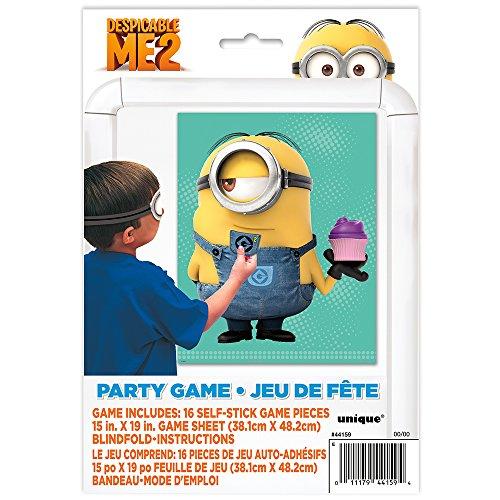 Despicable Me Party Game for 16
If you are looking to throw a despicable me themed birthday party or any celebratory event for your minion loving toddler then this pin the tail party game set will be perfect. This pin the tail game set is a classic with a distinct despicable me flavour to it. If you want to keep your kids & their friends entertained at the same time then this party game set is a great choice. This would also make for a great gift to a family or friend who has a little boy or girl and is a fan of despicable me.
Detailed information about Despicable Me Party Game for 16
The set comes with enough stickers for 16 kids, one google, blindfold and a set of instructions of course. You can use it along with other despicable me decorations and party supplies that will really complete the theme. It will go well with despicable me themed balloons, plates, lollipops, water guns etc. Another great thing is that it's far less messy when compared to food related party props. An option would be to have two of these games if you have more than 16 kids having a great time. Since they are stickers and are a 1 use kind of item.