This product is listed here: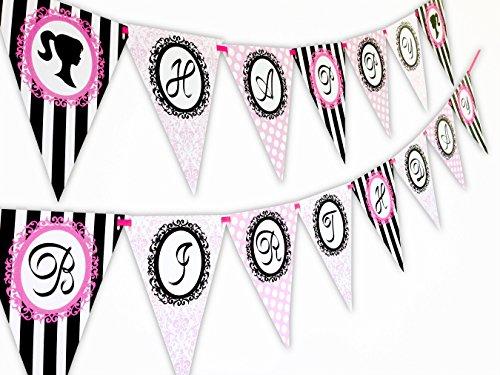 Glamour Girl Happy Birthday Banner
What better way to wish a little girl happy birthday than by making sure her party is a blast! To decorate for the perfect little princess party, this Glamour Girl Happy Birthday Banner is a must-have accessory! Every little princess would be happy to have an amazing party, so have this in mind for her next birthday!
Detailed information about Glamour Girl Happy Birthday Banner
This banner that spells "Happy Birthday" is what you need for your Barbie-themed party. It has Barbie's silhouette on two ends of the banner. It's a minimalist addition when your other party decorations are already loud and bright. It's hard to miss this banner because of its unique color combination: white, black, and pink colors.