This product is listed here: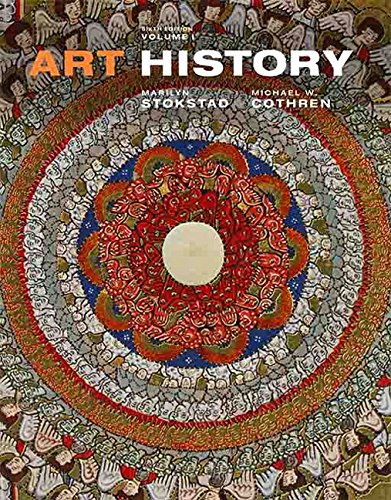 Art History Volume 1 (6th Edition) Paperback
This beautifully illustrated book is the quintessential guide to giving a comprehensive tutorial of global art throughout the ages.
This book is now in its 6th edition, with each edition adding more pertinent and current information regarding the study of art history.
Authors Marylin Stokstad and Michael Cothren have come up with a stimulating and evocative book that studies the back story and the history of art from all over the world and throughout time.
Perfect gift for the artist or artistic soul in your life!
Detailed information about Art History Volume 1 (6th Edition) Paperback
Marylin Stokstad was an art historian, a teacher as well as a museum curator, making her insight into this field second to none.
Michael W. Cothren is a Professor of Humanities at Swarthmore College as well as a passionate teacher of specialized art history courses.
Both authors have a wealth of experience and knowledge to draw from in the art history arena.
This newest edition of the scholastic go-to book on the subject offers students of history a friendly and easy to interpret primer covering all genres over time.
This book also offers a beautiful visual reference guide into some of the more stunning pieces and works from several crucial periods throughout history.
WHY WE LIKE IT?
Available as a rental, returnable with free shipping at the end of the semester
Paperback 6th edition has revisions reflecting new research and discoveries
Written with general education survey courses in mind
Over 650 pages of beautiful illustrations and historical content
WHY WE dont LIKE IT?
None
What we love about this product
The sixth edition expands on the previous editions by offering fresh insight into some of the newer discoveries in the art world, as well as touching on new and up to date research into the field.