This product is listed here: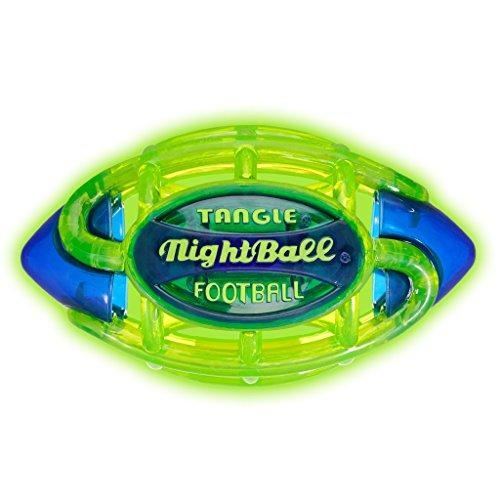 Tangle NightBall Glow in the Dark Light
The Tangle NightBall is the perfect gift for the young football lover in your life. This ball will entertain kids of any age (even the adult 'kids' in your life!) This football glows in the dark and comes in three different colors: blue/orange, green/blue, and orange/blue. It is safe to use as it does not have BPA, latex, or phthalate in it. The TPR material used is non-toxic.
Detailed information about Tangle NightBall Glow in the Dark Light
This is a fun football no matter when one wants to play: day or night! It requires one battery (included when purchased) which makes it virtually maintenance free. No need to worry about batteries dying in the middle of a game of catch as the battery lasts 40 - 50 continuous hours. The glow in the dark feature utilizes patented LEDs which are motion activated. This means the faster and more it moves, the brighter it gets. How fun!