This product is listed here: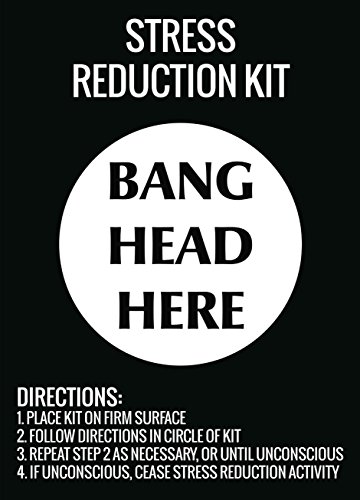 Stress Reduction Kit Bang Head Here Wall Hanging
We all lead busy lives nowadays and we all need a little break from time to time. People need humor as a release and they need exercise as well as gifts! This product might come in handy to the person that is constantly worried or is stressed. It is a gift that shows a crazy sense of humor and will make sure to put a smile on anyone's face. It provides giftees with humorous relief as it calms them and helps with lightening the mood whenever the stress is at its peak.
Detailed information about Stress Reduction Kit Bang Head Here Wall Hanging
Another long day at the office? Or at home? The kids might be screaming around and noises are hard to ignore. Stress is everywhere. The fact of the matter is that everyone should learn how to deal with stress as soon as possible. Stress has become a constant factor in the modern life and thankfully now there are a lot of items that would provide relief and calmness. One of those items is the Stress Reduction Kit.