This product is listed here: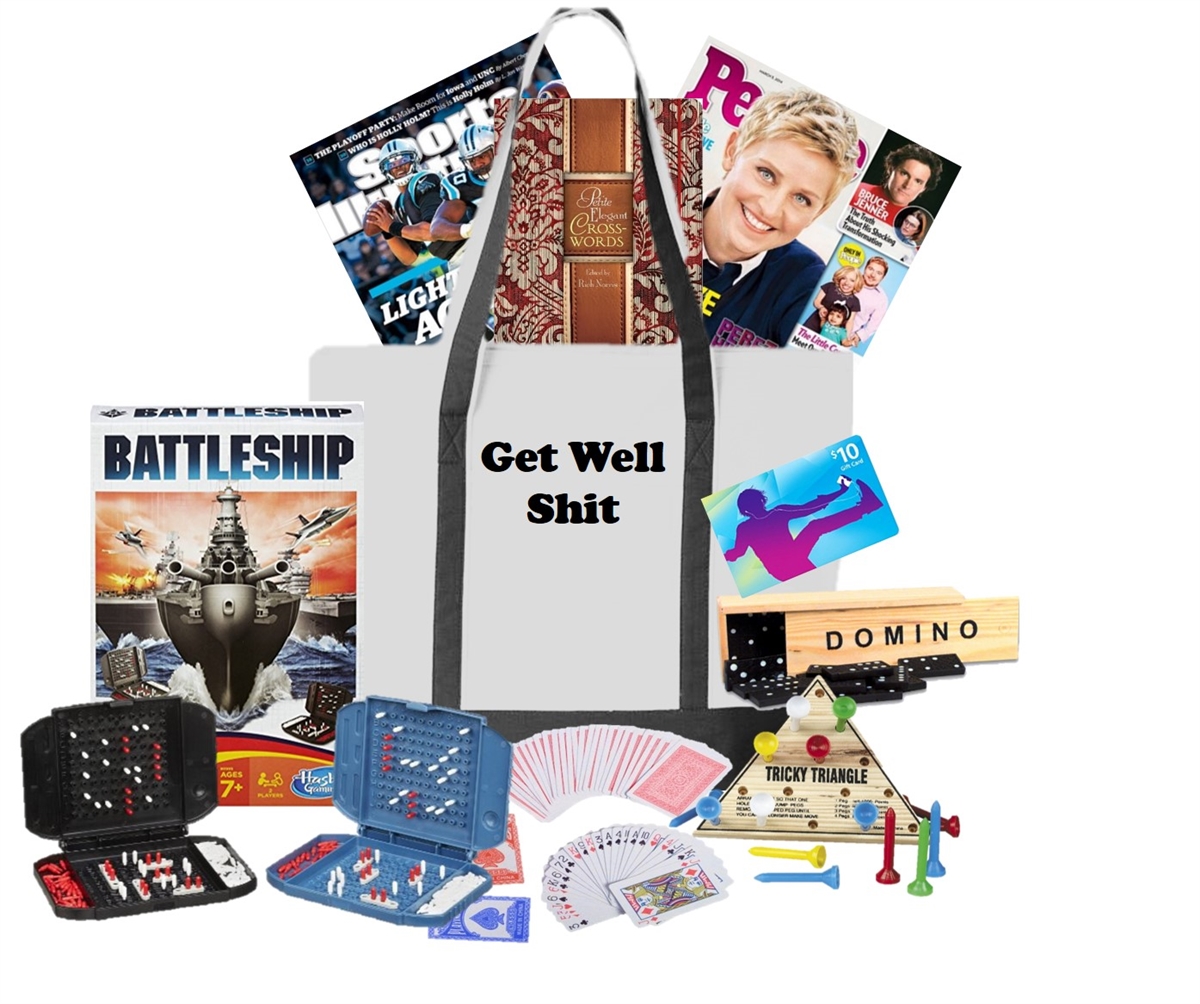 Feel Better Shit Games Gift Basket
We all have that one friend who gets the cold constantly or catches a fever every now and then. It kind of sucks when a person knows someone is not feeling good and cannot do anything about it. Now there is a solution! With this 'Shit' games gift basket, a person can make sure that the giftee will feel better instantly. This gift set is especially great for someone who is recovering from an injury or going through a hard time. The varies items inside will steal a smile from anyone's face and will certainly provide relief.
Detailed information about Feel Better Shit Games Gift Basket
Granted, the gift basket is not appropriate for children. This basket will provide the person with hours of entertainment and will lift their spirits up in a matter of seconds. The is always something for everyone and it can be really therapeutic for the person who has it in possession. It can be good for the practice of the brain, the motor-skill manipulation, sequencing, directions, and turn-taking. It is also a fun way to spend the time in a place like a hospital. The options with this gift basket are really endless.