This product is listed here: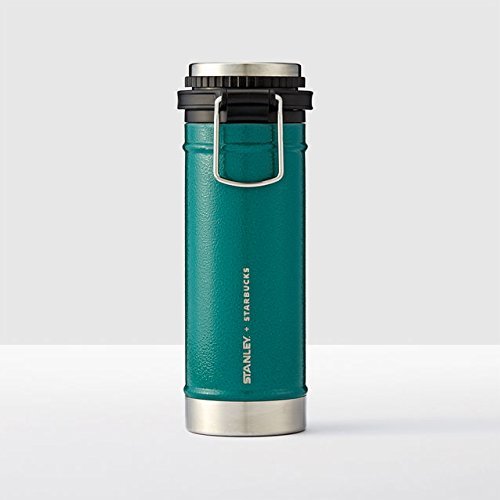 Stanley + Starbucks Stainless Steel Travel Coffee Press
Are you the owner or manager of a company or business who has exceptionally talented and hardworking employees? Are you looking for something to reward them with for their loyalty and diligence?
Well, we are glad you are reading this because we got the right gift for them – and that is the Stanley + Starbucks Stainless Steel Coffee Press by none other than everyone's favorite coffee chain, Starbucks.
Detailed information about Stanley + Starbucks Stainless Steel Travel Coffee Press
This high-quality thermos has a rich green color reminiscent of camouflage that both men and women will love. Combining Stanley's durability and Starbucks' passion for coffee, this collaboration is a match made in every coffee lover's heaven. Now you can enjoy your favorite Starbucks coffee in your favorite Stanley thermal mug!
This mug is perfect for employees and professionals who are always on the go. Definitely the best gift to an employee who deserves recognition for their hard work.
WHY WE LIKE IT?
Durable and high quality
You get two functions for the price of one because you get to brew and drink from the same mug
A good size for daily coffee or tea consumption
WHY WE dont LIKE IT?
None
What we love about this product
This 16-ounce travel mug is so cool because of the fact that you can make coffee in it ala - French Press, and also use it as a usual thermos! This awesome travel mug will keep your freshly pressed coffee or tea hot (or cold if you prefer) while you continue with your day.