This product is listed here: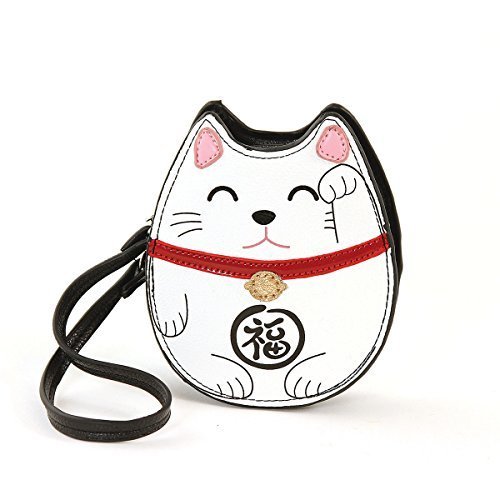 Sleepyville Critters-Lucky Cat Zippered Coin Purse
Home organization is essential for any space. It not only refers to furniture and appliances but also the overlooked small items. These include pins, pens, coin, toiletries, etc. On this note, how do you store or carry your coins? Most people would find it okay to toss them in the side pockets of their backpacks.
It is not a bad idea but how about you get a little more organized in your bags? Coin purses are essential to collect all your change coins and come in handy when you have to reach for some at the grocery store. This Critters-lucky cat coin purse is so cute that you would get it for your friend.
Detailed information about Sleepyville Critters-Lucky Cat Zippered Coin Purse
The purse has an attractive design featuring a cat picture at the front. It has a distinct oval-like shape which gives it a lovely style. More to this, it has a detachable wristlet strap which is long enough to fit your wrist as you walk. If you do not need the strap, you can remove it and keep the purse in another bag.
The best part is that it has a keychain attached on one end so you can fix it on your clothes or bag. The bag, made of the quality vinyl material is designed to last long despite the frequent handling. On the inside, the purse has a fabric lining which adds on to the durability. It has a secure zipper closure and an exterior pocket for extra storage.