This product is listed here: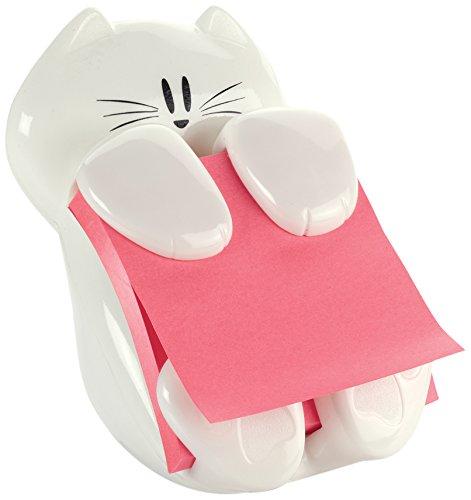 Post-it Pop up Notes Cat Dispense
If you have a parent, child, sibling, friend, grandchild or co-worker and you are looking for a cute and fun gift for them, then this cat post-it note dispenser is perfect, especially if they utilize post-its in their work or home life. This is a great addition to any desk, kitchen, bedroom or coffee table. It is pure white and the cat is on its haunches, while its paws hold the Post-It notes. It has individuality but is fairly professional at the same time so could be used in an office setting.
Detailed information about Post-it Pop up Notes Cat Dispense
This is a great gift for busy moms or dads who need to keep everything straight or someone you know who is starting their first job or changing workplaces. They can be used virtually everywhere and by anyone: students, professionals, and in the home for people of all ages. If you love cute cats and use Post-It notes, then this gift is perfect. It is fun and functional making it the perfect present.