This product is listed here: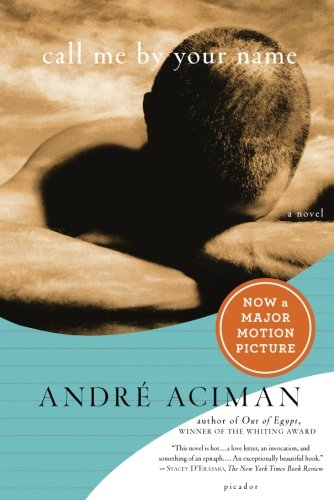 Call Me by Your Name – A Novel by Andre' Aciman – Paperback
"Call Me by Your Name" is an award-winning coming of age book about a young man, Elio Perlman, working through the emotional complexities of finding himself unexpectedly attracted to their summer house guest, a budding writer named Oliver.
This book covers a summer exploring the fragility of newly found feelings and opens a window onto the fears, desires, hopes, and intricacies of first love as well as the complexities of a young man falling in love with another young man.
Detailed information about Call Me by Your Name – A Novel by Andre' Aciman – Paperback
Written by Andre' Aciman, an award-winning American writer of novels as well as an acclaimed essayist, "Call Me by Your Name" is a love story approached from the point of view of Elio, a young man who is precocious by nature and a bit on the shy side.
When he and his family are spending the summer in Italy, his parents invite Oliver Ulliva, a young professor and burgeoning author, to spend the summer with them on the Italian Riviera.
Young Elio quite unexpectedly finds himself growing more and more attracted to Oliver, and this book allows the reader a front-row seat to Elio negotiating the range of emotions that wanting to be with Oliver brings.
WHY WE LIKE IT?
Authored by New York Times bestselling author Andre' Aciman
Available in five formats
Oscar winner for Best Adapted Screenplay
WHY WE dont LIKE IT?
None
What we love about this product
"Call Me by Your Name" is a must read for anyone who is a romantic souls and enjoys a good love story which will leave a mark and be remembered for years to come!