This product is listed here: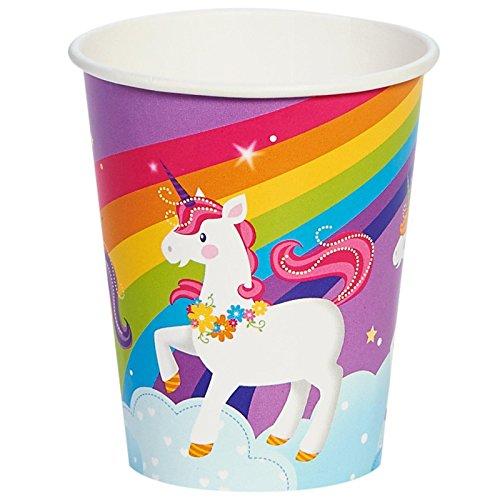 Fairytale Unicorn Rainbow Party Paper Cups
Fairytale themed party are a great way to trigger your own creativity when it comes to decorating for the party. And what better way to make sure your guests feel like they are in a fairytale if not by handling out unicorn rainbow paper cups? Get them here!
Detailed information about Fairytale Unicorn Rainbow Party Paper Cups
For your party needs, here are unicorn and rainbow cups. It's perfect for children's parties, costume parties, and themed parties. The cups display a vivid color of pink, purple, and array of rainbow. The unicorn on the cup is also too adorable that your kids and guests will certainly love it in just one look.
This 2017, unicorns are new the trend. It's not only kids who love those magical creatures because even adults look forward to anything that has unicorn on it. From cosmetics, to brushes, and now, these cups! Everyone will surely be in love with this charming party addition.