Courthouse Wedding Ideas: Tips and Wedding Dress Ideas!
last updated:
May 13, 2019
3150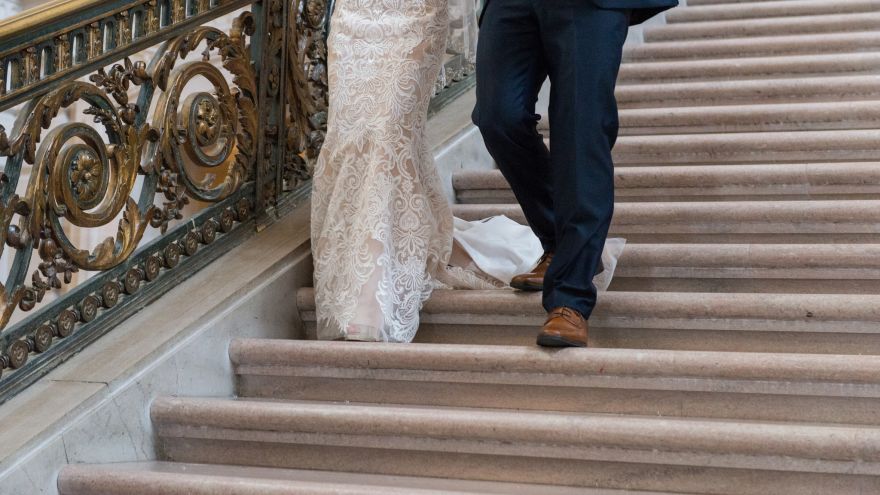 Courthouse weddings are one of the best ways to say "I do" with your significant other, especially if you don't want an over-the-top ceremony.
Not only are they budget friendly, but most courthouse weddings are equally as beautiful as more traditional convention hall events. With the right attention to detail, you can create the fairytale wedding you have always dreamt of.
Using these fantastic tips and wedding dress ideas, you'll be well on your way to transitioning to your new life as a married bride or groom.
Top 7 Courthouse Wedding Tips
1. Create Luxurious Wedding Invitations
It's likely you're saving a lot of money by opting to get married at a courthouse, which gives you a little more wiggle room for other areas of planning your special day. Your wedding invitations are what set the mood for your event and as such, you should choose a design that is luxurious and reflects your personalities perfectly. There are plenty of options when choosing invitations, as you can make them yourself or outsource it to a professional printing company.
Our recommendation for the most budget-friendly idea is to just make them yourselves. Everything you need can be purchased from a department store or an art store. Plus, it adds a more personal touch to the invitations that your guests will appreciate.
2. Choose Beautiful Corsages
Most courthouses don't allow too many guests to attend the reception and in all honesty, in such a personal venue, you might want to invite less than 10 guests.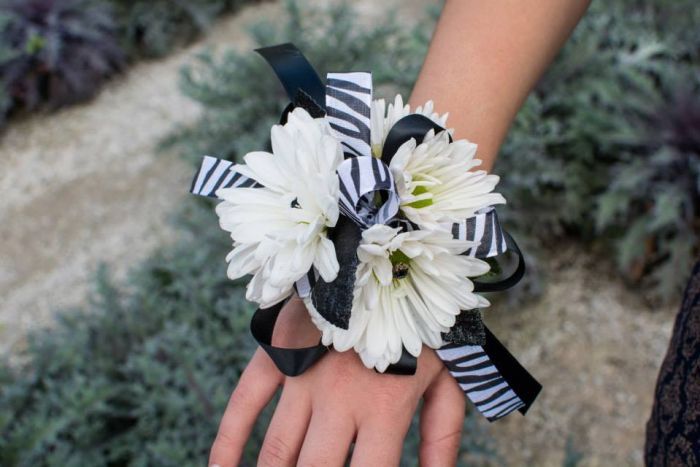 This gives you the ability to splurge on corsages for everyone that is attending the ceremony. It will give everyone something special to commemorate one of the biggest days in your life. They also photograph beautifully when you get your whole party together.
3. Save on a Photographer
Instead of investing thousands of dollars into a wedding photo package, there are plenty of alternatives for photographing the wedding. If you have digital cameras at home, hand them out to your guests and allow them to take control of the pictures.
You can also purchase disposable cameras that they can use to capture the most beautiful moments of the wedding. You'll be surprised at the images you'll receive once the wedding is over, as they will capture moments from the perspective of all of your guests.
4. Assign Duties to Your Bridal Party
With most traditional weddings, all the bridal party has to do is show up, get ready, and then stand at the front of the altar. With a courthouse wedding, you'll want to transform your wedding from a more professional setting to a warm and welcome one.
Assign more duties to your bridal party such as escorting the guests to their seats and engaging in some quick chit-chat to make everyone feel comfortable.
5. Plan an All-Out Reception
After you've said your vows and it's time to celebrate with the family, it's best if you're able to plan a spectacular reception that captures your personalities. Courthouse weddings are quite cost efficient, which should increase your budget for the after-party.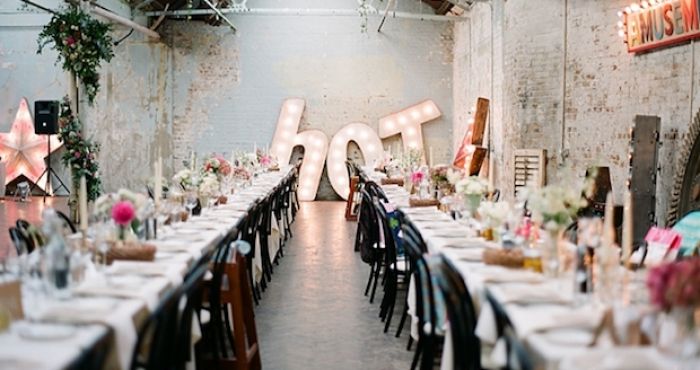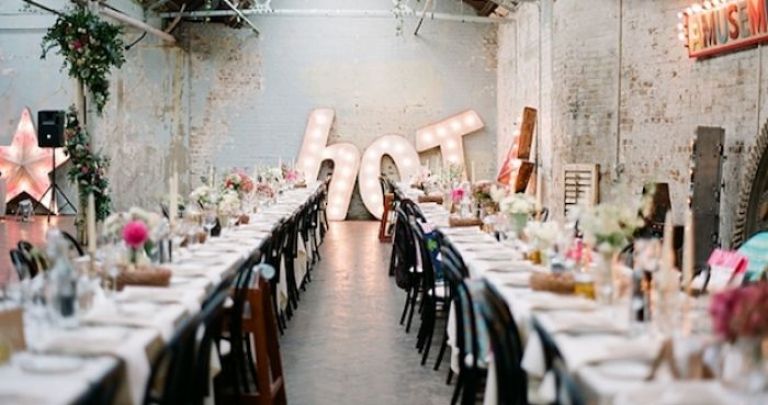 No matter if you opt to host the reception at your house or at an actual venue, the options are endless. All you have to do is make sure you have fantastic music, great food, and drinks for all of your guests to enjoy throughout the night.
6. Find the Perfect Attire
For both the groom and the bride, you're going to want to make sure you choose the perfect attire for the day. There aren't any specific rules when it comes to courthouse weddings, meaning you can choose any type of dress or suit that you want. You can opt for something more business casual such as a white pantsuit or a more modern and elegant dress with minimal details.
It's also important that you put a lot of thought into the type of shoes you'll be wearing for the ceremony. As you'll be walking around the courthouse until you head to the reception, you'll want shoes that are comfortable and secure. Alternatively, you can pack a pair of comfortable shoes in your purse to switch out of.
7. Choose the Perfect Floral Arrangements
A courthouse isn't going to be quite like a convention center when it comes to your flowers. First, you'll need to confirm to see if you can even have floral arrangements in your assigned room. If so, choose arrangements that fill the space comfortably but that won't take up too much space.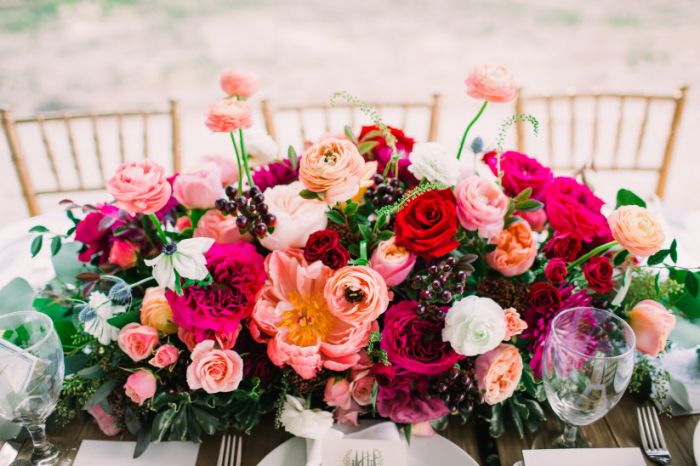 You also won't want to choose flowers that are difficult to set up and take down, as after you've said your "I do's", you'll likely have to leave the room so the next couple can also say their vows.
One to two arrangements are recommended for courthouse weddings, but make sure that your bridal party has beautiful bouquets as well as the bride.
Our Favorite Courthouse Wedding Dress Ideas
As mentioned, the choice is yours when it comes to your wedding dress. However, we do have a couple of ideas for you to consider.
Elegant and Simple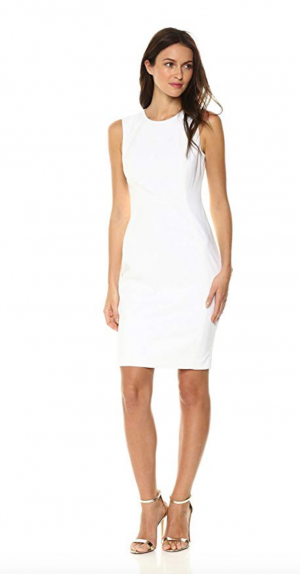 The premise behind a courthouse wedding is that the most important part of the day is getting married to your significant other, not the other frills and lavish parts of a traditional wedding.
With that said, an elegant and simple sheath dress is one of our favorite options. You can add a little bit of glitz and glam with sparkling accessories and shoes.
Go Big or Go Home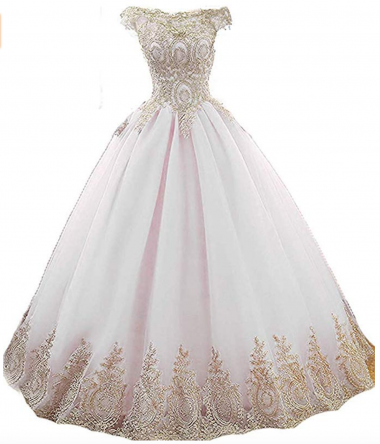 If you're the type of bride who loves the luxurious side of life, then why not opt for a big princess ball gown that will surely take your groom's breath away? You'll also be able to compete against the authentic beauty of the courthouse, making you the star of the show.
3. Play it Professional
Perfect for the brides that aren't interested in finding a wedding dress, you can also opt for a wedding suit. You would be surprised at the sheer number of suits that brides can wear that still capture the beauty of their special day but that work perfectly with a courthouse setting.
A sleek and stylish white or off-white pantsuit will make you look modern and stunning. You could also opt to switch the pants out for a skirt if you want a more traditional look.
Your courthouse wedding has the opportunity to become the most beautiful wedding your guests have attended, with a little help. Choosing the perfect flowers and splurging in the most necessary areas are a fantastic way to make the venue warm, comfortable, and perfect for your special day.
Pin for later