Flower Gifts: The Right Choice of Flowers for Any Occasion
last updated:
Apr 08, 2019
1916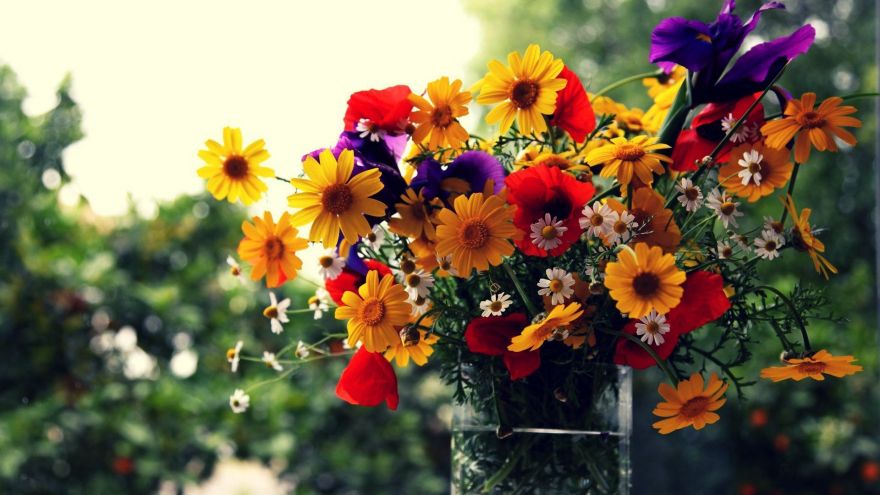 Flowers are a beautiful and thoughtful way to let someone know that you appreciate them, love them, or are simply thinking of them. No matter if you're in the market for a brilliant bouquet just because it's Tuesday or if you're searching for a great gift for Mother's Day or Valentine's Day, the options are endless.
With hundreds of different flower species to choose from, knowing what variants are the best for specific holidays can help you to choose the best possible gift.
The Best Anniversary Flowers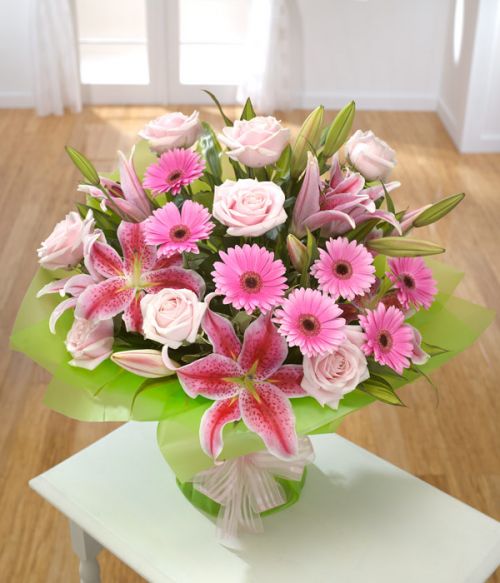 There are plenty of different flowers that work well for anniversaries ranging from daisies to lilies; however, the one common rule for choosing arrangements for this relationship milestone is to avoid yellow. Yellow flowers are commonly associated with friendship or disappointment, and instead, you're going to want to opt for red or pink as the ideal anniversary colors as they resemble passion and love.
5-Year Anniversary: Daisies
10-Year Anniversary: Daffodils
15-Year Anniversary: Roses
20-Year Anniversary: Asters
25-Year Anniversary: Irises
30-Year Anniversary: Lilies
If all else fails, or if your significant other isn't a fan of the best flower for your romantic milestone, you can always opt for pink or red roses.
The Best Birthday Flowers
One of the easiest special occasions to buy flowers for is certainly a birthday, especially as every month has its own special flower and it's likely that your significant other or friend will surely appreciate the thoughtfulness that went into their floral gift. If you're looking for an arrangement that is slightly different than the birth flower of the recipient, you can always choose an assortment of yellow flowers, as long as you avoid yellow carnations, as they resemble disappointment.
January: Carnations
February: Violets
March: Daffodils
April: Daisies
May: Lilies
June: Roses
July: Larkspurs
August: Gladiolas
September: Asters
October: Marigolds
November: Chrysanthemums
December: Poinsettia
The Best Date Night Flowers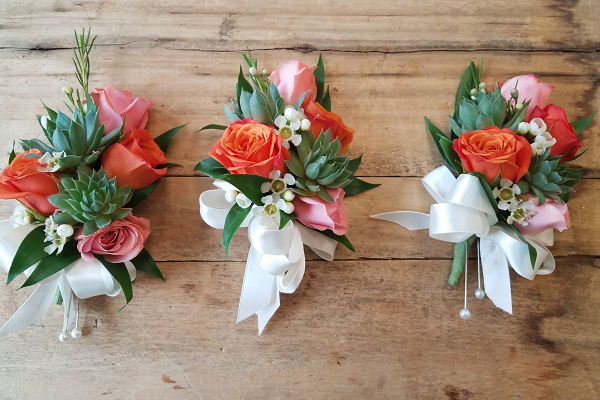 Aside from making sure that you pick out the perfect outfit, have your hair finished perfectly, and smell great for your upcoming date, you're going to need to make sure that you have a gift readily available. Instead of opting for the generic batch of roses for a first date, there are plenty of other flower species that are equally as beautiful but have a more unique appearance. Remember, even if you think bringing flowers on a first date is traditional and obsolete, it sets the right impression with someone you have been trying to court.
Orchids, tulips, and dandelions are all great flowers for a first date as they're not overwhelming but they are still sweet and beautiful. Not to mention they're also easy to find when in season and come in a wide variety of colors, allowing you to express your creativity.
When it comes to giving your date their flowers, it's best if you can give them the bouquet at their front door or before you head out so they don't have to worry about carrying them around for the entire date.
The Best Flowers for Funerals
When dealing with the loss of a loved one, the idea of choosing flowers might seem overwhelming, however, it's important to remember that adding color to such an upsetting event can help to liven the spirits of the direct family members. With that being said, there are plenty of things to think about when it comes to buying funeral flowers, as you'll want to make sure they're high-quality flowers that aren't seen as inexpensive or lackluster.
Three flowers that are great choices for funerals include lilies, roses, and chrysanthemums. You're also going to want to pay close attention to the flower colors you choose, as some colors signify certain emotions.
Blue, green, and white are colors that invoke a sense of humility, peacefulness, mindfulness, and calmness, which can offer a comforting serenity during such as a difficult time. On the other end of the spectrum, orange and red invoke a sense of energy and exuberance, which makes them the right choice for a celebration of life rather than mourning a recently lost family member.
The Best "Get Well" Flowers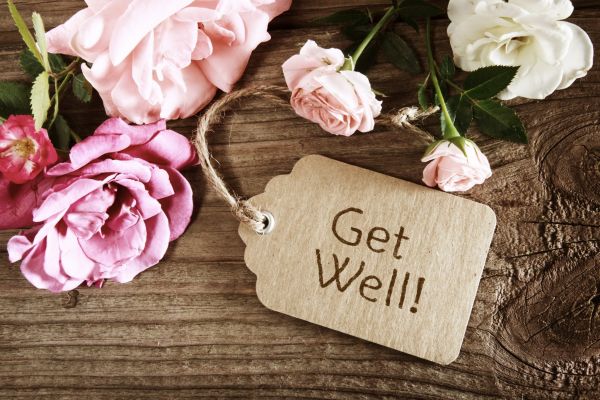 If you've ever been sick or in the hospital for a long period of time, you know that there's nothing that livens a bland hospital room more than a stunning bouquet of flowers. No matter if you're in the market for an arrangement for a hospital stay or for when the recipient returns home, there are several different types of flowers that you can choose from.
If your loved one is in the hospital, you're going to want to choose an assortment of flowers that aren't too fragrant, especially if the hospital has strict rules about plant life. Irises, gladiolas, and tulips are three variations that are typically okay for hospital environments.
In the event that your loved one has returned home from their hospital stay or if the hospital doesn't allow flowers, houseplants are a phenomenal way to lift the spirits of the sufferer. In addition, they'll have a little pet that they'll be able to take care of while they're also mending themselves back to health. Choose a houseplant with a lot of greenery, as this symbolizes life and growth as well as health and vitality.
The Best Sympathy Flowers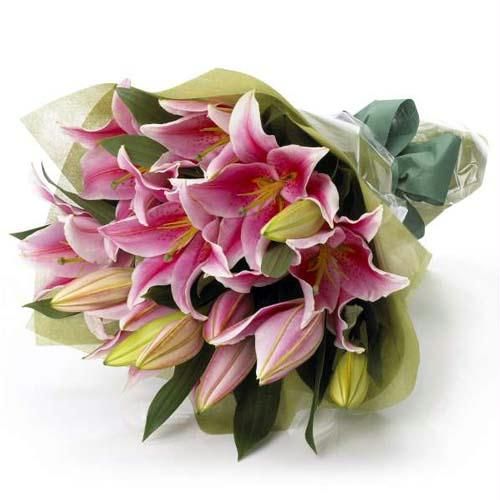 At times, we might have friends and family members who are simply going through a tough time and you want to reach out to them with a gift of color and beauty. Sympathy flowers are a great alternative to traditional gifts and as you're going to want to choose very colorful arrangements, there are plenty of flower varieties to choose from. Lilies, roses, and daises are all great flowers to choose from and you're going to want to focus on very bright and colorful arrangements with plenty of colors.
How to Find the Right Flowers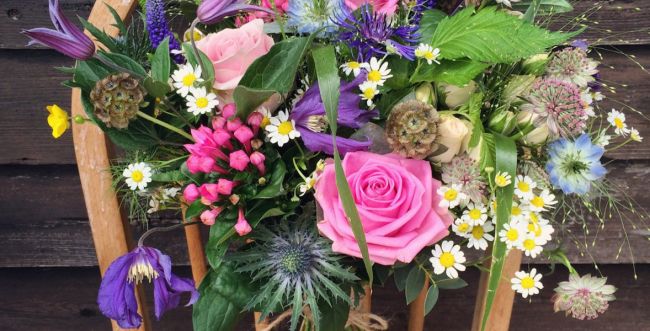 Choosing the perfect flower arrangement for common occasions is easier than you think, as long as you know what different colors and flower species symbolize. With the help of this guide, you'll be the best gift-giver for romantic, sympathetic, and friendly occasions throughout the year.
Pin for later