Best Vintage Wedding Dresses Ideas When On a Budget
last updated:
Apr 09, 2019
4707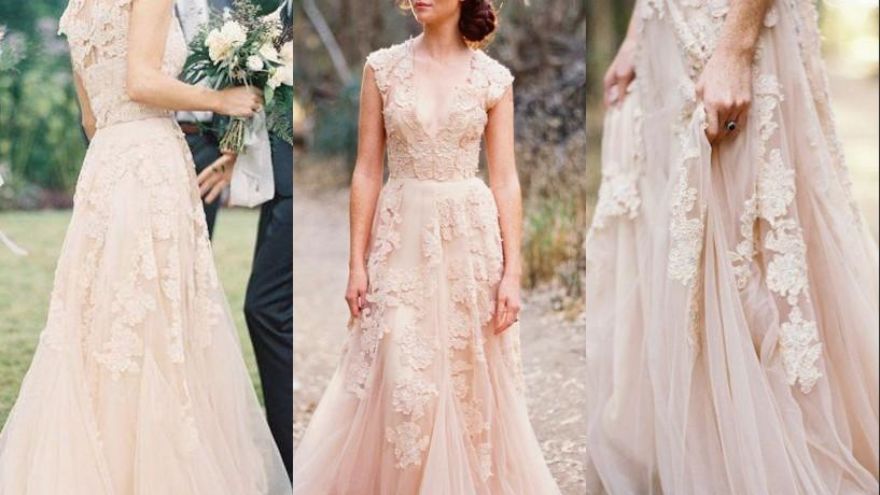 Are you getting married? Congratulations!! What an exciting time in life. Besides of course the joy of marriage, one of the most exciting parts of getting married is- the dress! Selecting the perfect wedding dress is something most girls have dreamt about since they were young.
While the great news about today's fashion is that absolutely any style goes, that can make it difficult to decide what you want! Long sleeves, strapless, tulle, lace, silk, short dresses, ball gowns, trains, no trains, oh my! It can be overwhelming for any bride to start to narrow down her list.
One style that many brides are gravitating to these days, however, is a vintage style of gown. These gowns are completely timeless and it is easy to understand why so many brides are going with this style. Unique enough to stand out from the crowd, yet classic and elegant enough to fit with any style of wedding, these gowns are breathtaking.
Not sure if you want to go vintage for your big day? Here are some wonderful ideas to give you some inspiration!
Beading
Nothing says vintage like beautiful beading work, like the back detail of this dress has. If you are afraid the beading will overpower you, go with small details like this dress has. Or, for a full vintage effect, go for a full beaded gown! You will look like you came right from the set of The Great Gatsby, but in the best possible way.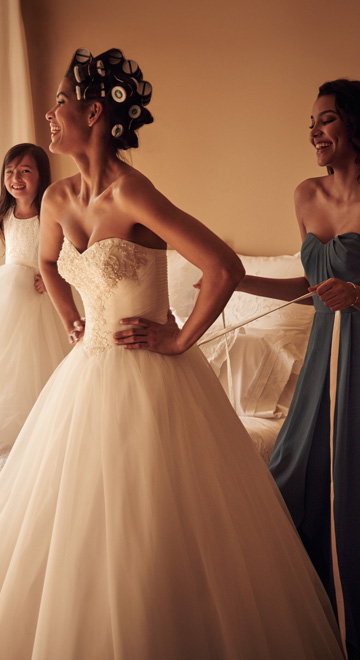 Beadwork always looks gorgeous on a wedding dress, giving plenty of sparkle and detail that any bride would want on her special day. For a full vintage effect, find a dress with a mix of beads, including darker ones, pearls, as well as crystal beads as well for the perfect touch of sparkle. Go with more simple jewelry to balance the beading on your dress for a wonderful, classic vintage look. Add a vintage pin or other headpiece to your hair to tie the entire look together.
Vintage Lace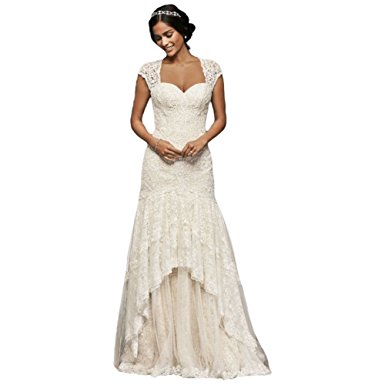 Lace will always be a preferred fabric for most brides, but for a full vintage look, look for a dress with a vintage lace, like this beautiful tiered lace dress. Vintage lace has a more expensive, rich appearance to it that many brides look for on their wedding day. Often times, the lace will be mixed with other vintage details like beading or buttons to create a beautiful, romantic style dress. If that sounds like the look you are searching for, vintage lace is what you should keep an eye out for!
Mix in some sparkle with your jewelry or headpiece to balance out the look for a truly beautiful, romantic appearance.
Chandelier earrings would look perfect along with a vintage crystal comb or crown. This is the perfect look for any Victorian loving, romantic bride!
Tea Length
Believe it or not, tea length dresses used to actually be very popular! This is a vintage style that will certainly make a statement and is perfect for any bold bride who wants to really do something different on her wedding day. Perfect for a more casual ceremony, or for a beach wedding, a tea length dress is a wonderful way to do things differently while still looking like a bride on her wedding day. Mixed with beautiful lace, this is just as beautiful of a dress as any full length gown, but gives you more freedom to move around and dance!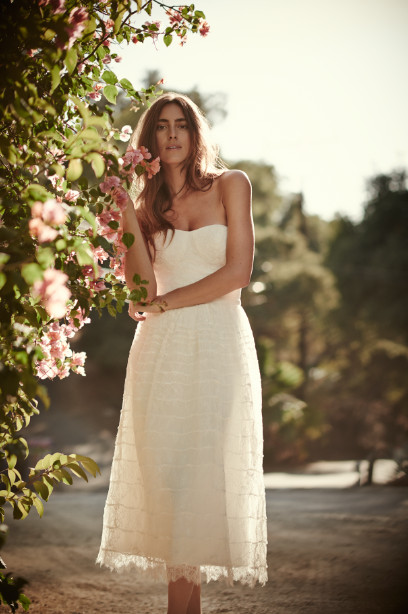 Keep this look casual with a simple updo and minimal jewelry, or elevate the look by adding in jewelry and an intricate shoe. You can take a tea length dress either way! Either way, you will have a vintage look that everyone will be sure to remember for years to come (in a good way!)
Bold Embellishments
We've already talked about vintage beading, but another vintage style is a more confined bold embellishment, like you can see on this beautiful dress. Perfect for a bride who wants to do something different, but wants her overall style to still be simple. Choose a dress with embellishments in one contained area such as on the waist area, or on the sleeves, or even at the bottom of the dress. This will give your dress a wonderful vintage look without being over the top. If you are a bride with a more simplistic style, this is a great way to wear the trend while still being yourself!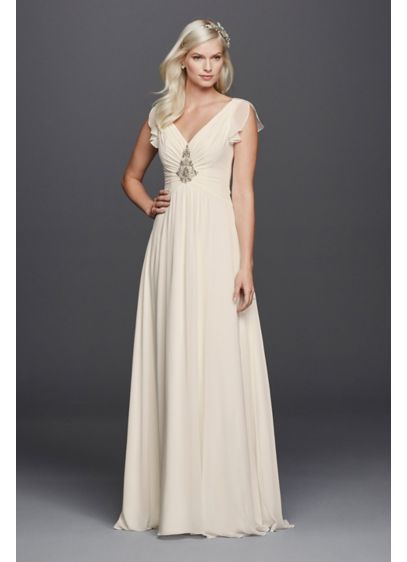 Add in a similar looking hair piece to tie your look together for one that is vintage, effortless, and totally gorgeous.
Art Deco
Finally, one of the most popular styles vintage styles of dress for brides today is an Art Deco style dress. With intricate pearl (or similar) beading in geometric shapes, this is another style dress that screams Great Gatsby and is perfect for any bride who wishes she lived during the 1920s! This is also a great style for any bride who wants a long gown, but doesn't want a ball gown or a trail to deal with. This is an elegant gown, but one that you can still easily move and dance in!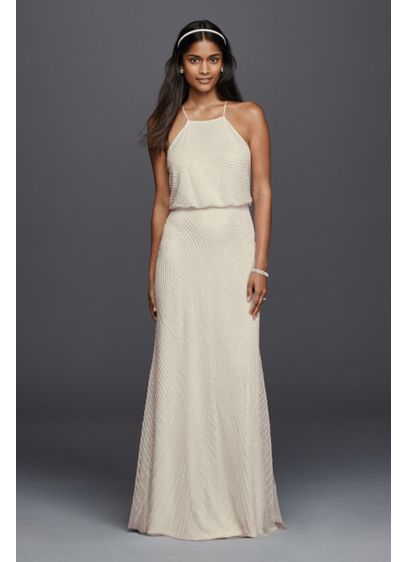 If you are looking for an expensive, intricate looking gown with vintage appeal, an Art Deco gown should be at the top of your list. Easily dress this gown up or down, depending on how formal of a bride you want to be, and you will be ready to go! All you need is an appropriate vintage wedding hashtag to go along with you!
All dresses are available for purchase from David's Bridal.
Pin for later