This product is listed here: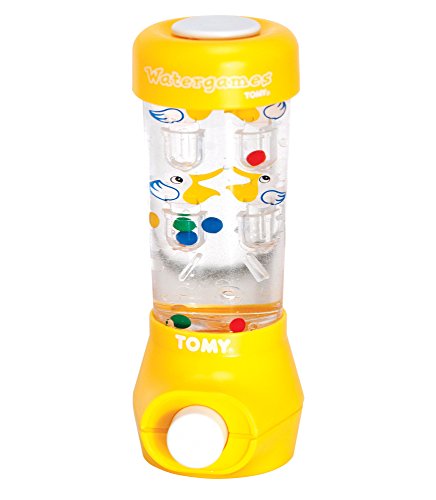 TOMY Water Game – Pelican
Some of the things that excite kids when they have a special occasion like a birthday it's the gifts they will receive from their loved ones.
When they are small, it's usually so easy to impress them with simple toys such as a singing plush toy, but as they grow to become middle schoolers, they become demanding, and they will not be thrilled to have an ordinary toy.
Even though tech gifts might actually be all they want, you can still excite them with a creative quirky gift that will challenge their minds and keep them busy for hours.
If you are from the older generation, you will definitely remember owning Tomy Water toys, and back then, it was absolutely impossible to put them down because they were so much fun.
Detailed information about TOMY Water Game – Pelican
It is a pretty simple water toy game that guarantees instant fun. It's absolutely easy to set. You only need to fill it with water, and after that, the fun can begin. There are two types of Tomy Water toy game, Pelican and Dolphin.
To play the pelican, fill the toy with water, push the white button, and all the balls will float upwards. Can you get all these little balls and safely nest them with each of the pelicans?
The trick is to accumulate the balls fast. If you are playing the dolphin, you will need to help the dolphin to catch the rings. It's a quirky gift that will bring a lot of fun to anyone out there!
WHY WE LIKE IT?
A fun water toy game for kids and adults
Easy to set up and play
Manufactured to the highest standards
WHY WE dont LIKE IT?
None
What we love about this product
This Classic Tomy water game gives you a perfect opportunity to relive your childhood memories. Now you can let the younger ones experience the fun and thrill of pushing the button to have all the balls neatly nestled with each pelican.
This toy is not just a memento from the olden days. It is a fun toy for kids and adults alike and a fun test for skill.