Tips for A Safe And Exhilarating Winter Hike
last updated:
Nov 16, 2020
1227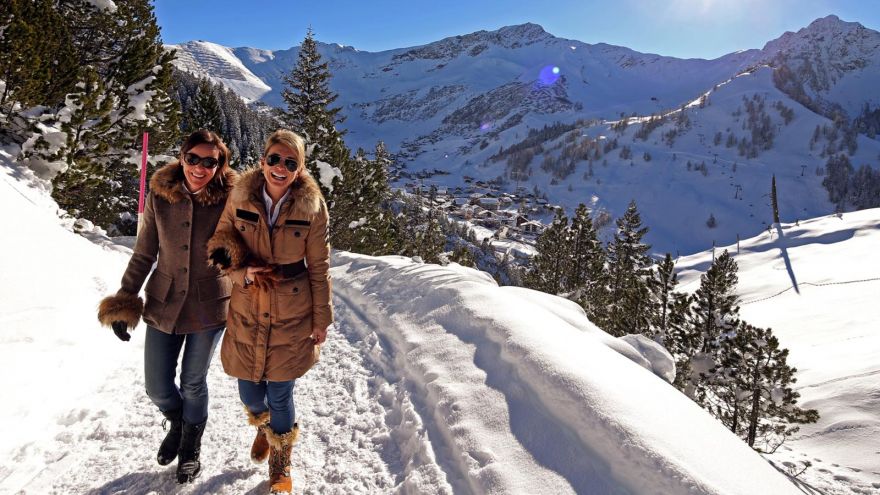 As one of the most exciting and nature-related outdoor activities you can do, hiking will not only help you to tone your body but to also help you clear your mind and spend some time outside. With that being said, although hiking can be fun, especially in the winter, it's particularly easy to find yourself in a sticky situation. The first rule to hiking is to make sure that you do it safely, and therefore you're going to want to pay attention to these great tips for a safe and exhilarating winter hike.
Tip 1: Join a Hiking Group
This is especially important if you're interested in following trails that you've never been to before, as relying on a team can help you to safely navigate through obstacles and other potentially dangerous situations with others. There are plenty of websites where you can find groups of other hiking enthusiasts, also known as clubs, who know where all of the best trails are. It's true when they say that there is safety in numbers, but it's also important to find a group that has veteran hikers in it, otherwise you'll be with people who know just as much (if not less) than you do.
Tip 2: Buy the Right Gear
It might seem pointless to some people to invest good money into outdoor hiking gear, but when it comes to heading outside in the winter, this is one of the most important things you can do. Your local sports store or outdoor outfitters establishment surely has an assortment of goods that you can purchase.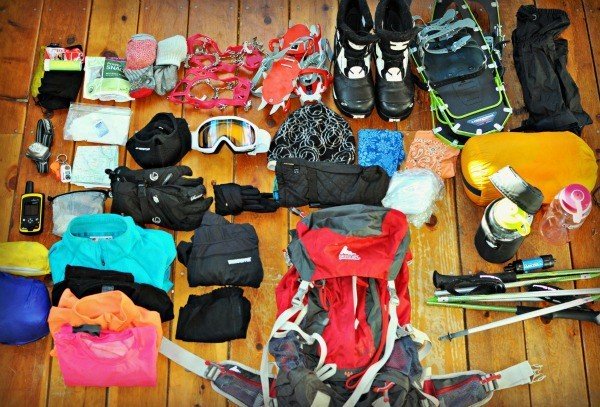 Although you might not want to spend a fortune, there are a couple of important things that you should have on your person, such as snowshoes, boots with microspikes, and special waterproof mittens. It's also important that you think about buying enough clothing to give you a sufficient amount of layers that are not only made out of wool, but that are also waterproof.
Tip 3: Get the Right Training
If you really want to be as safe as you can be, consider signing up for some courses or training camps where you can get a clear idea of how to survive in the wilderness in the event of a disaster, such as an avalanche. Even if you're not the type of person to sign up for a training course, you can surely find an abundance of information online about how to avoid avalanches, where to find shelter when you're stuck in the wilderness, and many other important survival tasks.
Tip 4: Prepare Your Sack for an Emergency
If you intend on going on a hike in the backcountry which will be away from residential areas and any signs of life, it's best for you to pack your sack for any emergency situation that you might come in contact with. Even if you're going down a relatively populated trail, you'll need to bring some essential components with you, including:
Communication Device: It's imperative that you have access to some type of communication device aside from your cellphone, such as a walkie-talkie or a portable 2-way radio. Imagine if you were stuck in the middle of a trail and unable to get a reliable signal from your cell phone.
First Aid Kit: You never know when injuries might happen and things as small as blisters could easily turn into an injury that prevents you from being able to complete your walk. You might even be lucky enough to find a specialized first aid kit that is designated for hiking and will come with different medicinal products including bandages, heating blankets, antiseptic wash, and more.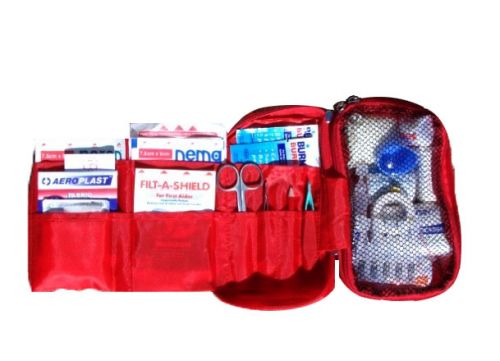 Waterproof Matches: Although we all like to think that we'd be able to pull out all of our survival skills and start a roaring fire in the middle of a snow covered mountain or hill, that's not always the case. Instead of forcing yourself to rummage for fire making materials in a wet climate, it's better to have access to waterproof matches so you can work towards having heat far faster.
Tip 5: Account for Changes in Light
Remember, daylight is far shorter in the winter than it is in the summer, and as a result, if you start your hike in the middle of the day you're only going to have a few hours of light to rely on. There's nothing more unsafe than heading out on a hike on a trail you've never been on before without access to sufficient lighting. This is when it's most important to plan to leave first thing in the morning and to always have auxiliary sources of light on you, such as a headlamp and a handheld flashlight.
Tip 6: Let People Know!
If there's one mistake that the majority of people make before going on a hike it's not letting anyone know where they're going. It's imperative that you leave information behind with a reliable friend or family member that states where you're headed, how long you expect to be gone, the expected weather conditions of the area, and the time you expect to start your hike.
The reason this is one of the most important things to do is that you do not want to be stuck outdoors without the ability to get in contact with the authorities in the event of an emergency. As long as someone has information about your hiking plans, they can alert the authorities on your behalf.
Tip 7: Plan Your Routes Ahead of Time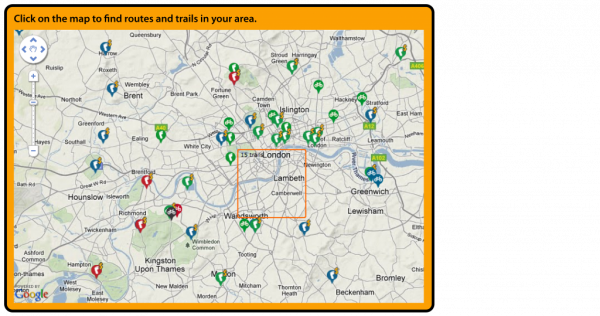 Finally, it is important that you take the time to plan your routes before you head out on the trail. You'll need to take a look at the weather forecast for the area you're heading to and be able to look at the trail conditions. If there's one thing that can be said about winter, aside from the fact that it's exhilarating, it's also one of the most unpredictable seasons. Planning your routes ahead of time gives you the ability to avoid any dangerous obstacles before you even head out.
The Importance of Staying Safe
At the end of the day, there's nothing more important than your safety and by using these tips you can sufficiently prepare yourself to enjoy your time outdoors rather than worry about getting home.
Pin for later