The Yoga Pants & Shirts As Good As Your Latest Fashion Find
last updated:
Oct 23, 2020
1368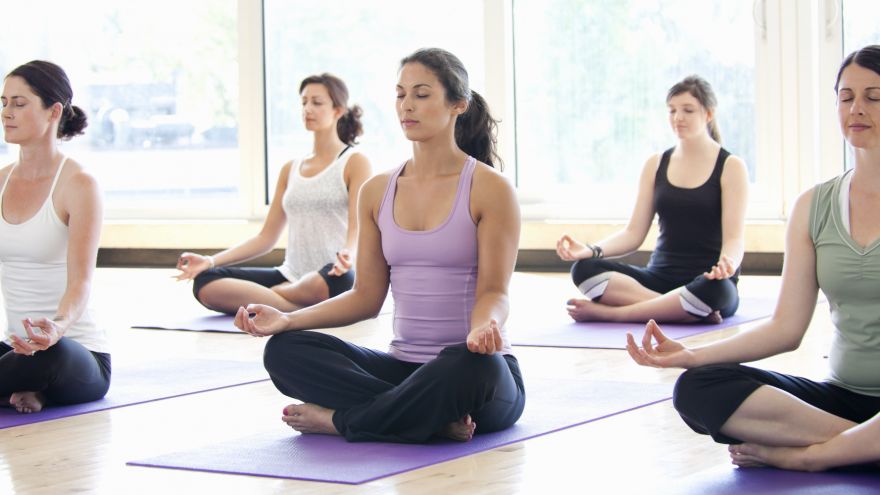 Yoga is one of the greatest exercises you can do because it not only helps you to tone your body, but to also connect your soul, mind, and body together as one. With that being said, there is an ample amount of stretching and body manipulation you'll have to do in order to become a yoga master and you'll want to make sure you're comfortable while working out.
We've compiled a list of the most fashionable yoga clothing items for men and women that are designed to help you look and feel your best for every yoga session that you head to.
Yoga Clothing for Women We Love

Mazonyi Backless Yoga Tank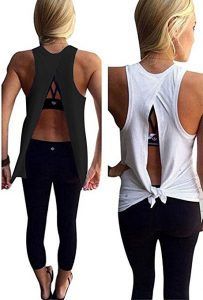 Combining style and functionality, the Mazonyi Backless Yoga Tank is a phenomenal item to have in your workout wardrobe as it will accentuate your best features and give your body enough breathability to stay comfortable, even during hot yoga sessions. It comes in a wide variety of colors and offers a backless design for optimal comfort and flexibility.
CodeFit Yoga Power Pants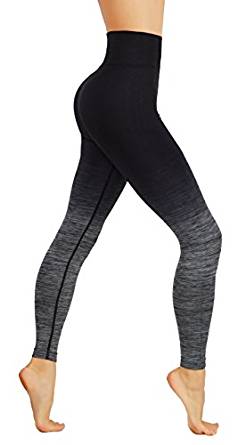 With over 40 different colors to choose from, it's easy to imagine yourself wearing the CodeFit Yoga Power Pants, as they're incredibly stylish and easy to pair with relatively any type of yoga shirt. These pants offer a four way stretch, fitting perfectly to your body meanwhile maintaining their shape through every workout and every wash.
Constructed out of 88% nylon and 12% spandex, you'll have the breathability and flexibility you'd expect from high quality yoga pants but for a fraction of the cost. Moreover, you'll love the dry-fit design that wicks away moisture the more that you sweat, keeping you cool and comfortable with less chafing.
Neleus Compression Tanks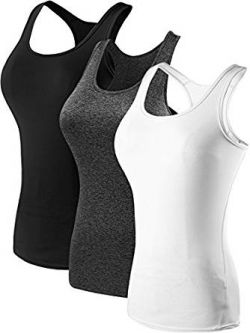 Compression workout gear has been the talk of the town, and for good reason, as it helps to keep your body stable and comfortable during any type of workout session, particularly yoga. If you're the type of person that is searching for a more functional design rather that also accentuates style, these tanks are the ones for you.
There are plenty of colors to choose from and they are designed to fit slightly tighter than your average tank top, helping your body to maintain a comfortable shape through every stretch. They're also constructed out of dry-fit fabric, helping to keep you dry and designed to make the material more comfortable against your skin.
Finemore Yoga Pants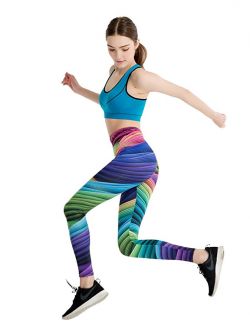 Recommended for women that are looking for something a little different than your traditional idea of yoga pants, these stretchy leggings will surely have people asking where you bought them. With different unique designs and prints, you'll finally have the ability to feel comfortable and look your best.
The buttery smooth material is designed for extra moisture wicking and it offers a four-way stretch, which is essential for support and optimal coverage. They are also designed using 6-thread sewing, which is essential for preventing your pants from riding up as you work your body to its limits.
With butt lifting and tummy control stitching, your body will also look its best, even when you're in the most compromising positions possible. Another great advantage to the Finemore Yoga Pants is they are engineered to be completely opaque, show no signs of fading, and do not shrink even with regular washing and drying.
Our Selection for Men

Finding yoga clothing for women is simple, but when it comes to men, it might seem easy to just throw on a pair of shorts and a t-shirt, but they'll want to be comfortable as well. Whether you're shopping for yourself or if you're trying to find yoga gear for your significant other, consider these 3 phenomenal designs that are trendy and comfortable.
CandyHusky Yoga Pants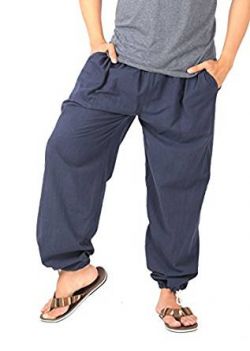 The main idea behind the CandyHusky Yoga Pants is to give men the ability to wear pants constructed out of high quality materials (100% cotton) without having to worry about sweat or chafing.
These drawstring yoga pants also come with side pockets and a back pocket, making it easy to bring all of your belongings with you to your workout classes. You certainly won't have to worry about zippers or buttons, making them the perfect pants to slip on before your yoga class.
DRSKIN Compression Pants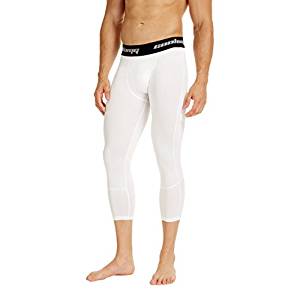 If you're the type of guy that prefers to have an ample amount of support while working out, you'll love the DRSKIN Compression Pants as they are designed to give you breathable support during every exercise. With over 20 different styles to choose from, it'll be easy to find the perfect workout gear for your wardrobe.
These pants are designed for every season and offer up to 98.8% UV blocking meanwhile maintaining a high level of durability and elasticity. They are also integrated with 2-way air circulation, which is essential for keeping you cool and dry in the summer as well as warm and dry in the winter.
Love Quality Yoga Shirt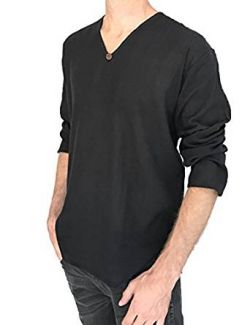 As with any activity, it's best to have a shirt at your disposal that is designed to help wick away moisture meanwhile ensuring that you look your best and showing off your carved physique. The Love Quality Yoga Shirt is designed using 100% Thai cotton, surely making it one of the most comfortable workout shirts you'll ever own. They are designed entirely for yoga and meditation, meaning they are incredibly comfortable, breathable, and flexible.
How to Find the Best Yoga Gear
As long as you have an idea of the type of yoga clothing you're on the hunt for, it will be easy to find styles for both men and women. With hundreds of different types of pants, ranging from sweats to high performance compression pants, and comfortable shirts that show off your personal style, you can always work out and look your best at the same time.
With the help of this list, you'll be well on your way to becoming the most fashionable person in your yoga group and also feel more comfortable and flexible in your clothing than ever before.
Pin for later