Camping and enjoying nature with your better half
last updated:
Nov 16, 2020
833
Camping can be a great activity for couples to become one with nature and spend a little quality time together. But it can also be difficult for people who aren't used to being surrounded by nature. If you and your loved one are trying to plan a trip away in the woods, it's better to be prepared with an important list of things that can make camping easier.
Not only will they learn to enjoy spending time with you out in nature, but there's also a high probability they'll be willing to do it again in the future.
Tip 1: Finding a Spot with Bathrooms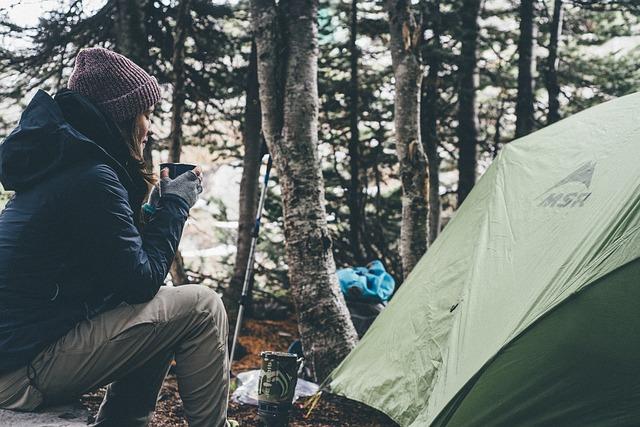 The main thing that separates a good camping trip from a bad one is access to bathrooms, especially for people that aren't used to doing their business in the woods. The majority of popular campsites are going to have some type of bathroom setup, but you'll want to make sure that it's enough for your loved one.
Ideally, you're going to want to find a spot that has toilets, sinks, and some type of shower service where you can have access to cold and hot water. If you're camping during the warmer months, this is particularly important. There's nothing worse than being hot, dirty, and miserable when you're far away from home.
Also, being able to take a great shower in the morning is the perfect way to start your day off on a positive note. You'll begin to notice your boyfriend or girlfriend will be able to handle the outdoors like a pro.
Tip 2: Choosing a Popular Camping Spot
For first time campers, it's always more comforting to travel to a destination that plenty of people have been to before. This is when it's recommended for you to start looking at national parks that have a lot of foot traffic. The idea of being isolated in nature can be daunting, but if it's a place that plenty of people recommend visiting then it's a lot easier to deal with.
You can do a quick online search to look for reviews of particular camping places and see what the area has to offer. You can then show all of your research to your significant other. It'll surely make them feel more comfortable if they see that large families and couples have had a great time in the place you're going to visit.
Tip 3: Activities and Amenities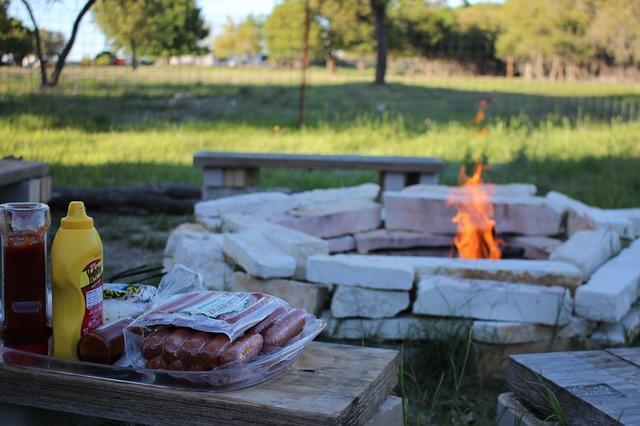 There are plenty of campers that simply enjoy putting up a tent and spending their time taking hikes or talking to friends and family while they're camping. But this is incredibly unlikely for someone who has never been before, or that has hated it every time they've gone.
Choosing a campsite that offers a variety of different activities and amenities allows you to keep yourselves busy, instead of focusing on the difficulties of being out in nature for an extended period of time. It doesn't necessarily mean the campgrounds need to have an in-house movie theatre, but it can always be beneficial to take advantage of volleyball courts, clean lakes, beautiful hiking trails, etc.
Tip 4: Staying Close to Towns
In most cases, you're going to find there are small towns and communities surrounding the national parks, and choosing a campsite close to one can be better than you think. Even if you're the most hardcore camper in the world, being able to visit a quaint little town can help to make the experience better, especially when you've had enough of the outdoors.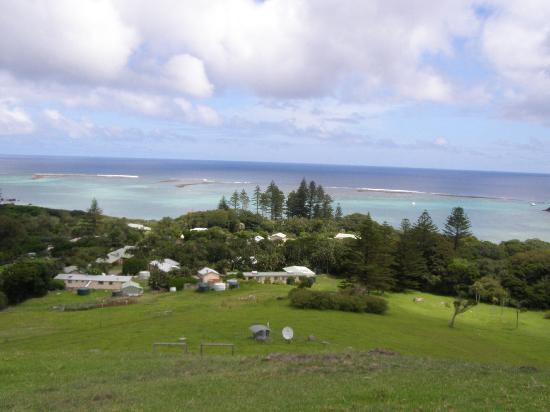 You and your boyfriend or girlfriend can browse through the local shops, visit small eateries, and even talk to the locals at bars and pubs. It gives you the opportunity to do something fun and exciting, plus pick up some memorabilia to remember your vacation.
Tip 5: Thinking About Food
Everyone needs to eat and you can expect to be hungrier than ever when you're camping. Think about all of the hikes you'll go on and all of the times you'll go swimming in the lake. It's best to plan your meals for your trip in advance because you can easily prepare all of the tools you'll need for cooking.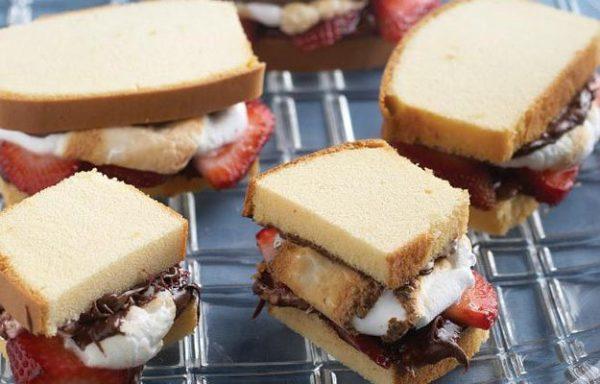 There are plenty of things that you can easily cook over a campfire, but for a first-time camper, it's best if you try to stick to as many regular homemade meals as possible. This means you might need to bring a Coleman stove with you while you're traveling or a small grill. You'll easily be able to cook things such as steak, spaghetti, and grilled veggies.
Having access to great food is what can make or break an entire camping trip.
Tip 6: Getting Comfortable at Night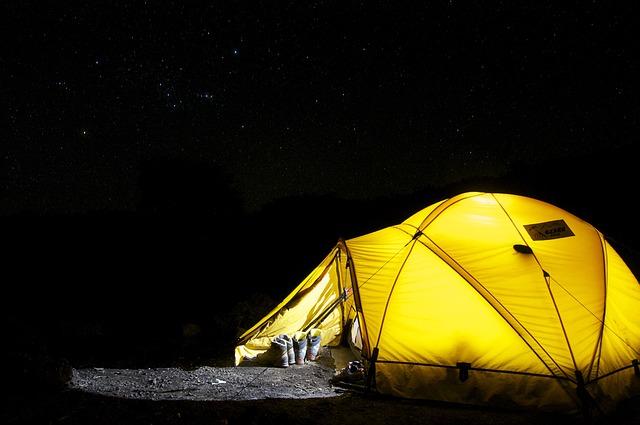 Similar to making sure you have access to a shower in the morning, it's also important that you prepare to have a peaceful sleep at night. There are plenty of first-time campers who say they hate the idea of camping simply because it was nothing like falling asleep in their bed at night.
In the past, sleeping in a tent meant pulling out a blanket and putting it on the hard ground. In today's day and age, there are plenty of options available to help make you sleep well. You can easily find blow-up mattresses that not only have padding but that are several inches off of the ground and mimic the feel of a regular mattress. You can also purchase different types of sleeping bags that are recommended for various temperatures.
You can even bring portable fans and heaters to keep your tent cool or warm depending on how cold it gets at night.
Camping can be a phenomenal experience for you and your significant other. It's not difficult to make it easier for city dwellers; all you have to do is make a few accommodations that take a little amount of time. With the help of these tips, camping will not only be a better experience but something they'll be willing to do again.
Pin for later