The 3 Sports That Help You Burn More Calories
last updated:
Oct 23, 2020
1923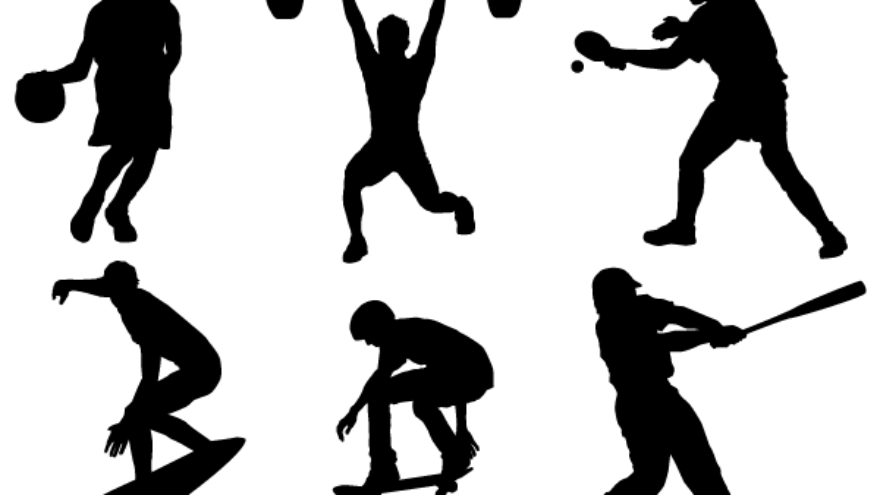 When it comes to setting a goal to lose weight, one of the most important things to remember is you're going to need to burn calories in an effort to not only burn fat but to also prevent fat from settling on your body after meals. There are plenty of things that you can do to help burn calories, some of which are better than others.
If you're in a place to where you're ready to carve out your ideal physique but you don't know where to start, signing up for sports can be a phenomenal opportunity. Sure, there are plenty of other things that you can do, such as generic exercise, but they're certainly not as fun as playing a round of basketball or soccer with close friends or family members.
There are also plenty of people who simply prefer to play sports to working out in the gym, mostly because it keeps their brain active. Regardless of what you're interested in, below are 3 phenomenal sports you can use to your advantage that burn the most calories.
1. Swimming (Burns approximately 816 calories/hour)
If you've ever heard the old wives' tale that swimming is one of the best things you can do for your body, it's certainly true. There's nothing that works every single inch of you better than diving head first into a pool and swimming laps. The best part is that relatively anyone can swim, no matter if you have to use a floatation device or if you can swim on your own. Also, it's a low impact exercise which makes it ideal for people of any age and even individuals who have experienced a sports injury in the past.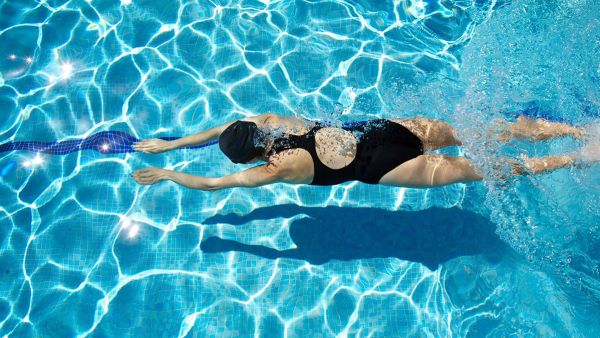 The main thing to remember about swimming is that although it can be fun, it is important for you to pace yourself otherwise you're going to tire out far faster than you ever imagined. However, you have to swim at a pace that is going to get your blood pumping and your heart rate at a fat burning level, otherwise you'll simply be floating around for no reason.
Another advantage to swimming is that you don't have to spend a lot of equipment on gear such as protection pads, sticks, cleats, or even a helmet. All you're going to need is a bathing suit and at times, goggles and a swim cap. The only difficulty you may have is finding a pool, though most condominiums, gyms, and community centers have pools that are available for public use both in the summer and the winter.
2. Cycling (Burns approximately 816 calories/hour)
Unlike most other sports, cycling is something that you can choose to either do on your own or alongside a team which makes it the perfect sport for introverts or extroverts. If there's one thing that can be said about cycling it's that you'll surely feel like you've gotten a real workout accomplished at the end of each session, especially as it burns almost the same amount of calories as swimming.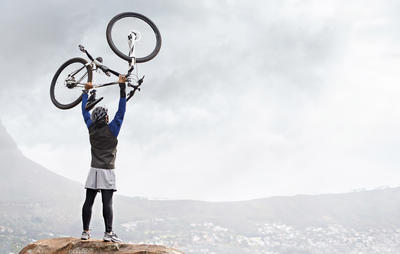 When you finally reach the point of fat burning with cycling, this is when your adrenaline is going to kick in and you'll feel that euphoric sensation of endorphins rushing through your entire body which is what will help you to keep at a fast pace for the duration of the race. At the end, you'll surely feel incredibly tired but you can guarantee your body will be thanking you for pushing it to its limits.
Aside from the fact that cycling is a phenomenal way to burn calories and get rid of unwanted fat, it also offers a variety of health benefits as outlined by the British Medical Journal. Individuals who cycled to work every morning at a 46% less chance of developing heart disease. Also, they had a 40% lower risk of dying from cancer as a result of being more active.
If that's not enough to prove to you that cycling is by far one of the best sports you can do to burn calories, then consider the next sport on our list, tennis.
3. Tennis (Burns approximately 653 calories/hour)
For people who have had the opportunity to watch a tennis match unfold in front of them, it's easy to see how it can help you to burn a lot of fat and bulk up on muscle. You've most certainly seen the amount of sweat, exhaustion, and grunting that comes off of the bodies of professional tennis players and by taking the sport into mind, you'll be able to experience the same workout as well.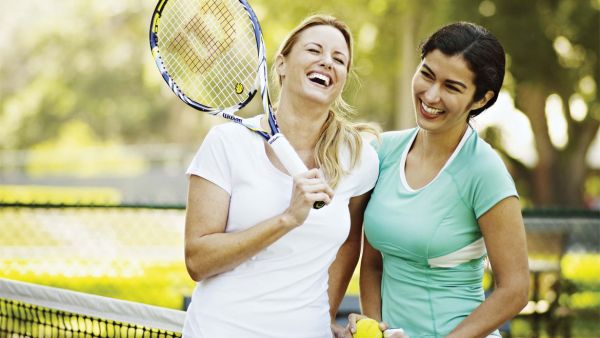 Not only will you be responsible for chasing after a ball for an entire game, but you also need to make sure that you get the ball over the net and knock it into a placement that you think your opponent won't be able to get to in time. Those two activities alone are what will help you to burn the most calories, especially as tennis is a sport that requires an ample amount of running and physical exertion.
It's also important to note that there are very little breaks in a game of tennis, meaning that your heart rate will be at the perfect level for anywhere from 1 to 2 hours, depending on the length of your average game. It will take a lot of physical conditioning to get to the point where you can play for a consecutive hour without tiring out, but the efforts will be well worth it.
The Benefits of Using Sports to Burn Calories
Instead of relying on traditional exercise classes and workout machines, sports are more exciting and fun way to get yourself to a more active place in your lifetime. In addition, considering sports require more than one person, you'll have a sense of accountability, which will encourage you to put more effort into building your desired physique with the help of your team. There are plenty of sports you can sign up for, but these three are by far the most preferable when it comes to losing weight, burning calories, and becoming a healthier version of yourself.
Pin for later