What Do You Do While Fishing? First Time Fisherman's Guide to Boredom
last updated:
Aug 15, 2017
4889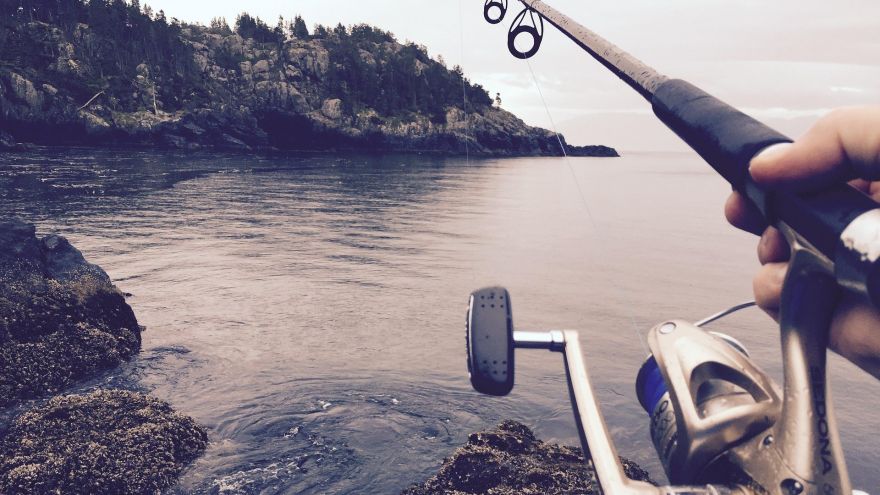 Fishing is thought to enhance the quality of life and combine summertime boredom with the skills of survival. Yet…
If you've ever been up to your knees in cool, rushing water with a rod in hand and found yourself wading idly for something to happen next that will shock you out of the water, you're not alone. A big fisherman's secret is that boredom is a frequent friend on the water. We can all pose as a peaceful fisherman like we're enjoying the serenity of being alone fishing on the rocky ocean coasts for days or weeks at a time, but what's often brushed over is the boredom piece of the experience that IS waiting for a fish to catch on the line.
While you're waiting for the adrenaline to pump through your blood vessels at the sound of a splash, work on building up your attention span and relaxing into the experience.
Attention spans have shrunk by 50% over the past decade. This is due to checking email, iPhone handling, and the multitude of tasks weaved into our lives that clog up our free time, including our time to relax. This interruption can be deadly to production. Fishing is a way to do almost nothing, but requires a lot of attention!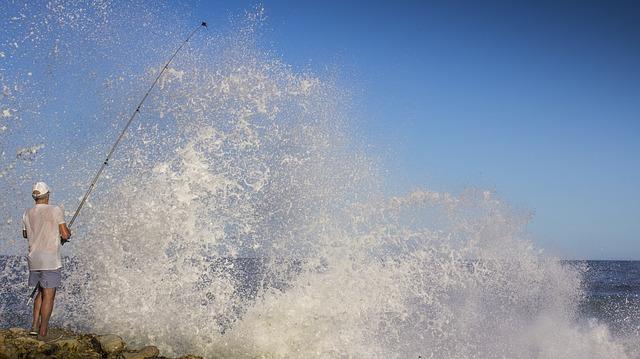 To bring your focus to the task at hand, dock the rod and arrange and re-arrange your fishing gear. Grab your bucktails, fishing lures, MS slammers, swim jib bass lures, and wobblers and start organizing them in Tupperware containers. Color code them, count them out! All this tedious work and more can take your mind from wandering into attentive focus. Organizing gear can make things easier to grab and can be a great self reminder of what you have in bulk and what else might be best bought in stock. Check out the fishing rod case organizer. The portable organizer is a perfect gift for your friend headed out to sea with a multitude of rods. The organizer is not just portable, but is also padded and includes multiple pockets, making it easy to keep rods untangled and safe from dents and scratches during seasonal moves in and out of the garage or in storage.
It can be torturous to be out on the water without music on the go! Bring some tunes and blast it on the water. Maybe turn up the volume to enjoy Led Zeppelin's voice and entourage of band members and their instruments hum over the seas. Try the Sound InTone Wireless Headphone to enjoy the highs and lows on the water and the highs and lows in the music. Holding a book and fishing can be a difficult task with only two hands for handling. If a story narrative is your change to get into a fishing mindset and knock boredom off the boat, listening to a podcast or book on tapes can be a great way to pass the time and get wrapped up in something juicy, too.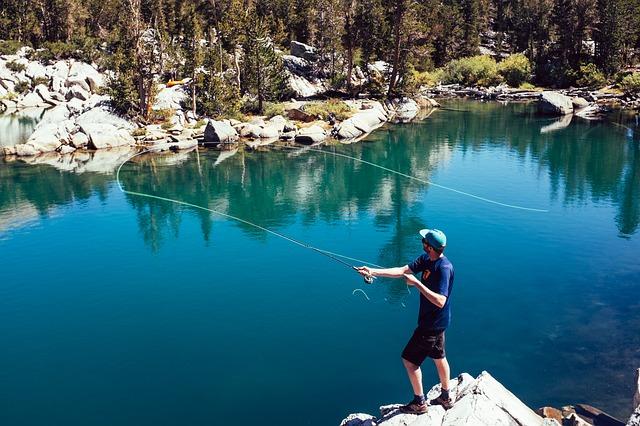 There are a dozen ways a handheld pocket knife can be carved into the day to day life of a fisherman. Pocket knives are great practical gifts for any fisherman on the sea. From cutting lines to live bait or fish, pocket knives can serve as a tool to retain a great fishing experience with ease. Pocket knives can also serve as a play toy with wood or fruit. Think about all the times you've wanted to carve a wooden fish or a sailboat! The salty air can mold the wood over time and it could make a great activity to go back whenever you're out on the water. Scared your fisherman or fisherwoman will cut their hand or worse, yours? I suggest partnering the pocket knife gift with a pair of Berkley coated fishing gloves! Safe handling with any game is a practical habit to get into and the gloves offer a safe way to clean or cut salt water fish. Slippery catch or wet surfaces, the coated fishing gloves from Berkley gear can make a day at seas an easier one.
Nothing cures boredom more than great snacks and beverages! An early morning fishing trip is a picturesque time to grab your favorite coffee beans, grind them, and prepare a nice hot cup of coffee for the ride. A touch a cinnamon or some milk and sugar to mix into your cup of joe can make the warm, caffeinated beverage that much more delicious. I recommend bringing your coffee to the water in a thermos or hot beverage holder. This way, if you want to set the hot beverage aside to grab the line or the wheel, the coffee can remain nice and steamy for a few hours of enjoyment. Sipping coffee might not be a distraction from the wading game, but it can keep you alert and prepared for the next tug on the line.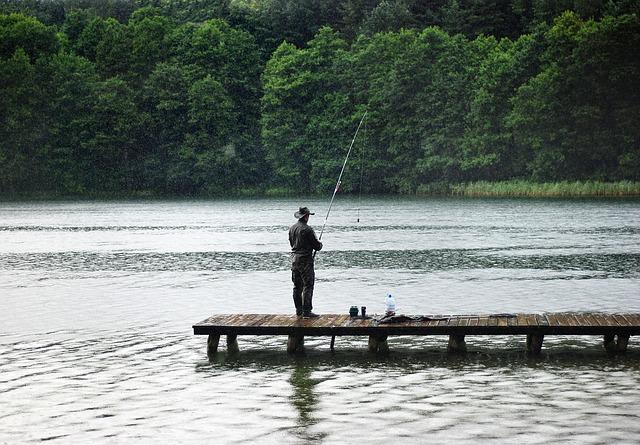 Fishing is an art. There is a mix of left and right brain action. More so, the simple game of catch and release or catch and keep is a form of expression. The choices one makes when fishing is expressive of their values and their integrity, and the way they practice with their line is an expression, as the rod dances from earth to water and water to earth. Any art form is best stimulated with activities and tools to make the experience that much more enjoyable. Any artist can tell you that in times of boredom, they tap into stimulating activities to call upon the mindset that best serves them in the moment.
Pin for later