12 Super Romantic Anniversary Ideas: Here's What to Do On Your Anniversary!
last updated:
Oct 07, 2019
1660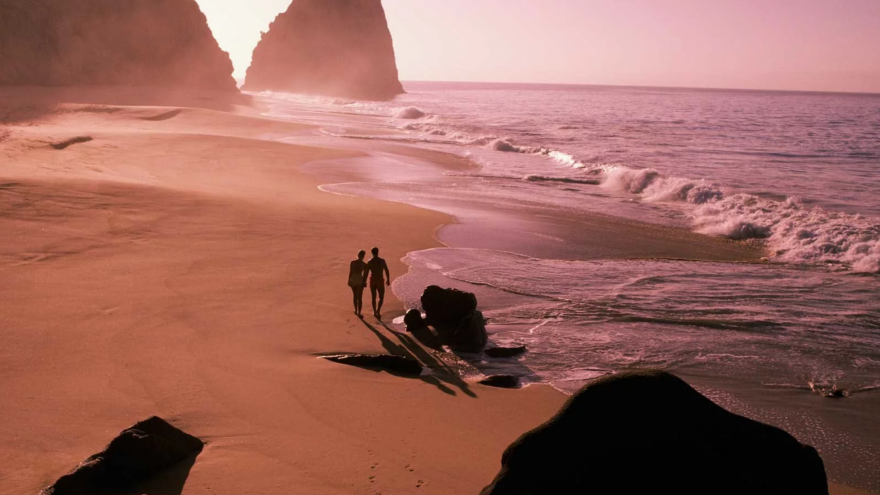 Your anniversary is the best time of year to tell your special someone how much you care. Finding things to do for anniversary can be tough, especially if you think you've run out of ideas.
We guarantee there's plenty more for you to explore. These 12 anniversary ideas are sure to be a hit for small and significant anniversaries alike.
You'll be able to celebrate your relationship in a fun and unique way that you'll both enjoy!
✓

Outdoor Anniversary Ideas

First, let's discuss all of the best outdoor things to do for anniversary that will get you both into exhilarating situations.

Whether you're both thrill-seekers or if you want a peaceful getaway, these ideas are sure to inspire you to host the best anniversary yet.
1. Take a Camping Trip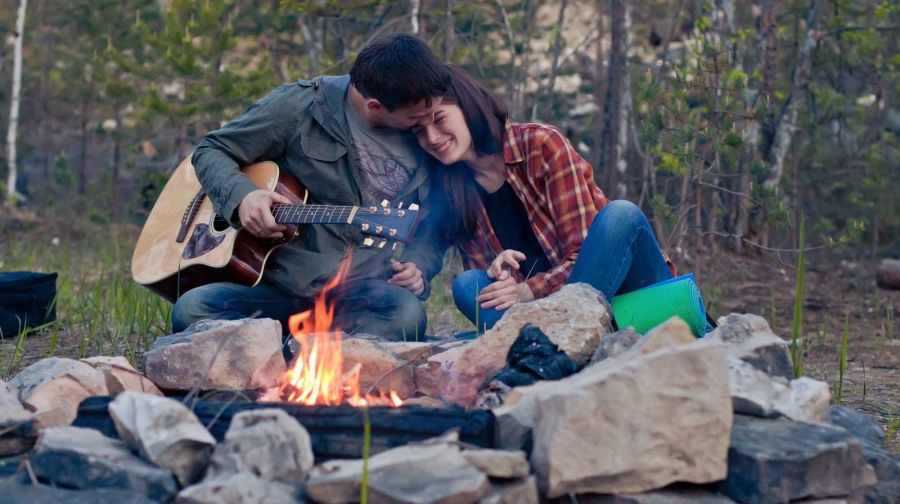 Camping not only gives you the ability to be closer to nature but closer to each other as well. Without the distractions of televisions, computers, and even smart devices, you'll be able to have more in-depth conversations and gain a new appreciation for one another.
Plus, it's the perfect way to de-stress and get away from the hustle and bustle of the city. Campsites in your area are likely less than $50 per night, and then all you need to do is get the right camping equipment.
We highly recommend going for a weekend if it's your first time, as it's the perfect length of time to decompress without feeling too overwhelmed.
You can even consider renting a cottage or glamping instead if you want the serenity of nature with the benefits of hot showers and a kitchen to cook your food.
2. Visit a Botanical Garden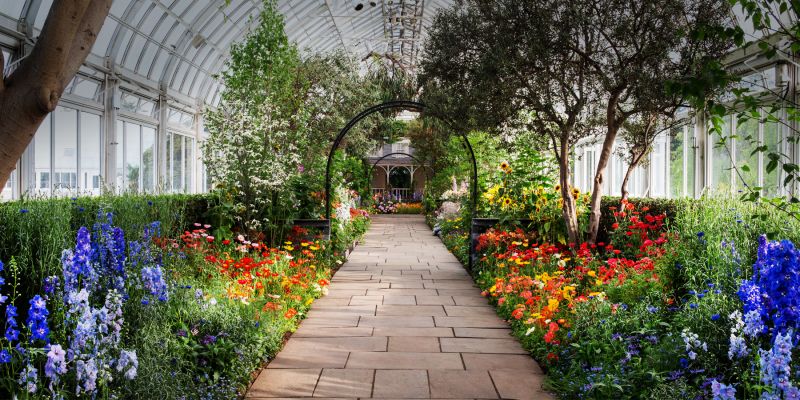 Did you know that most major cities have an assortment of botanical gardens where professional horticulturists maintain a variety of plants from around the world?
Not only are the plant species in these gardens extremely fascinating, but they also smell phenomenal. You'll also find that they create stunning displays you won't soon forget.
There's something about botanical gardens that are romantic in the most natural way, and admission is typically free or inexpensive.
You could even finish the afternoon off with a picnic at the park and discuss all of the beautiful plant life you saw while in the garden.
3. Do Water Activities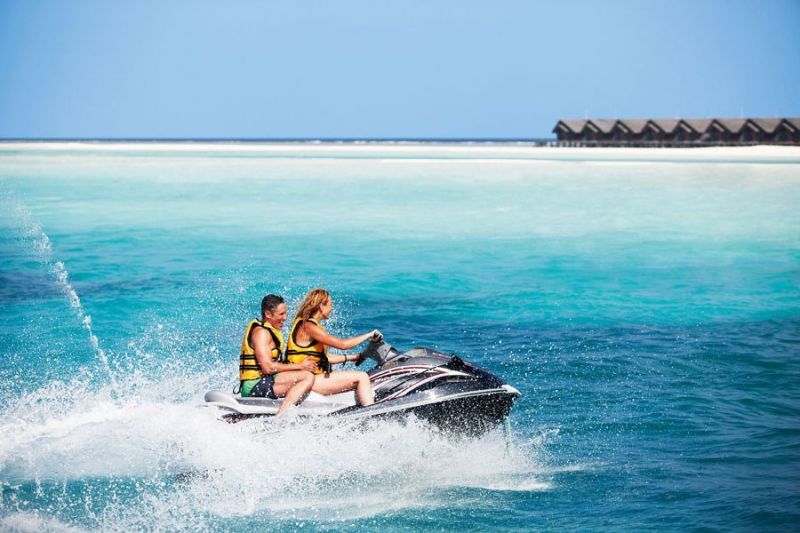 Is your anniversary during the time of year when you'll be able to take advantage of the open water? Perhaps you live close to an ocean or lake, which gives you plenty of options for water activities.
Even if you're near a river, there are a multitude of things you can do together. Consider renting a boat or a kayak and taking a trip onto the lake one afternoon. You could even try your hand at fishing, depending on your local rules and regulations.
For a more exhilarating activity, research whether you can rent surfboards or even go tubing with the help of a speedboat.
Parasailing is another fantastic idea for someone looking for an activity that they've never done before.
In terms of rivers, you could always go tiki tubing in the fresh cold water or go for an afternoon dip, if the waters are clean enough for swimming.
4. Go on a Photo Mission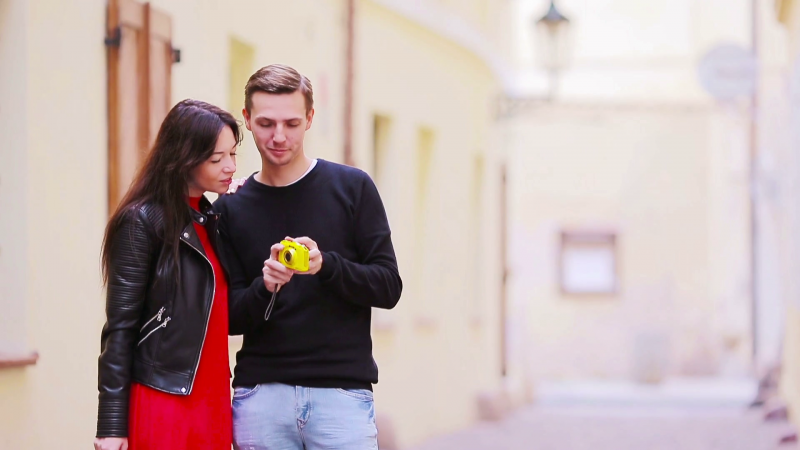 Are you someone who loves photography and the beauty that can be captured behind a lens? If so, then a photo mission is a fantastic idea for your anniversary.
Even if you're not that skilled at taking pictures, there's no better time than now to plan it out. We especially love this idea in the fall, as there is more than enough beauty in nature for novice photographers to capture.
Get a camera for both you and your loved one and head out to a nature reserve or public park with beautiful backdrops and wildlife.
You can snap hundreds of photos in a couple of hours, whether they're photos of just the two of you or the nature that you are surrounded by.
When you get home, select all of your favorite photos and print them out. Purchase frames from the dollar store and then hang up all of the pictures you took on your anniversary.
It's not only a fun-filled activity, but it's also inexpensive and gives you the ability to decorate your home with artwork that is yours.
✓

Attractions for Anniversaries

You can guarantee there is a multitude of attractions that you can visit to keep your anniversary entertaining.

All of the below ideas are highly recommended for couples of different ages and will undoubtedly give you an assortment of items to keep things interesting.
1. Take a Brewery or Wine Tour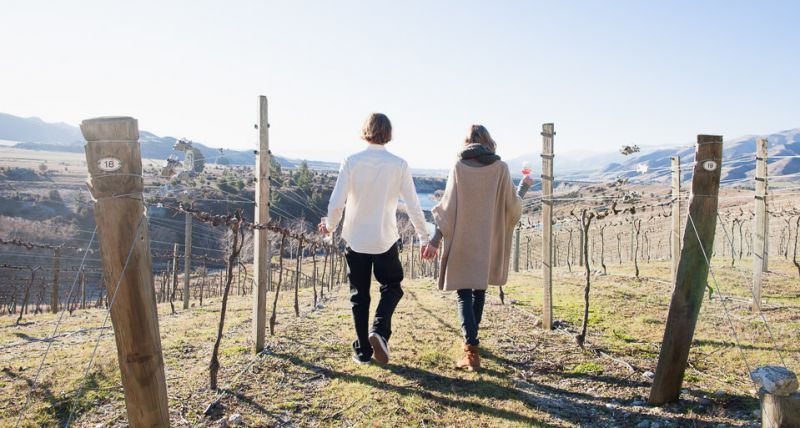 If being in nature isn't something you'd be interested in, there's no reason as to why you can't enjoy the products of nature indoors.
Brewery tours are a unique idea for beer lovers, especially if you're a fan of craft beers. You'll be able to taste assortments of flavors and ingredients from brewers in your local area.
If beer isn't quite interesting to you, why not opt for a wine tour instead? Typically filled with delicious snacks, reliable transportation, and the perfect amount of wine, these tours are elegant and classy.
The best part is that after your tour, you can either eat at a local restaurant. Or, consider making your dinner to compliment a bottle you may have picked up from the winery.
2. Going to a Sports Event
One thing that can be said about sports events is that they are fun for everyone, even if you're not a fan of sports. The stadium's aura and the liveliness of fans are enough to get anyone excited about rooting for their favorite team.
Luckily, there is always one sport in season, whether it's basketball in the winter, baseball in the summer, or football in the fall.
You don't even have to go to see a professional team if you're on a budget. Consider going to a smaller stadium and cheering for amateur players instead!
In the states, it's highly recommended you visit a college football game as you likely won't experience anything like it ever again.
The excitement of the audience, the sheer talent of the athletes, and the delicious snacks are more than enough to fill your anniversary with plenty of experiences.
3. Visit the Drive-in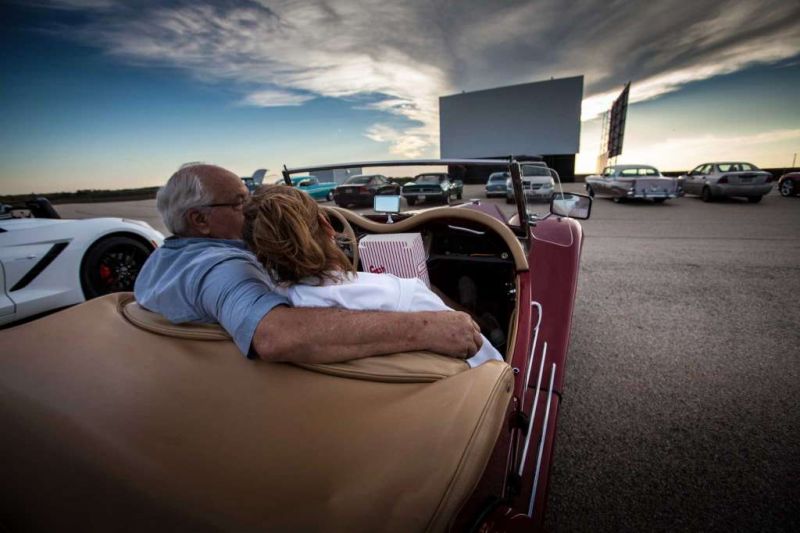 This is more of a niche idea than the other things on this list, as you may not have a drive-in in your area. However, these outdoor movie theaters are the perfect place to finish off a beautiful anniversary.
Instead of going to a traditional theater, to see a romantic movie, you drive into a spot in an open dirt field. You will be perfectly placed in front of a giant screen and watch the movie in your car.
With the help of your radio, you can tune into a particular station to listen to the dialogue in the film in a more private viewing.
Be sure to check whether you can bring your snacks into the theater, but it's also essential to bring an assortment of other items.
You'll want lawn chairs, just in case you decide to sit outside, blankets, pillows, and anything else to keep you comfortable.
There's nothing quite like snuggling in your car watching a highly anticipated film that you've wanted to see.
4. Take a Tourist Trip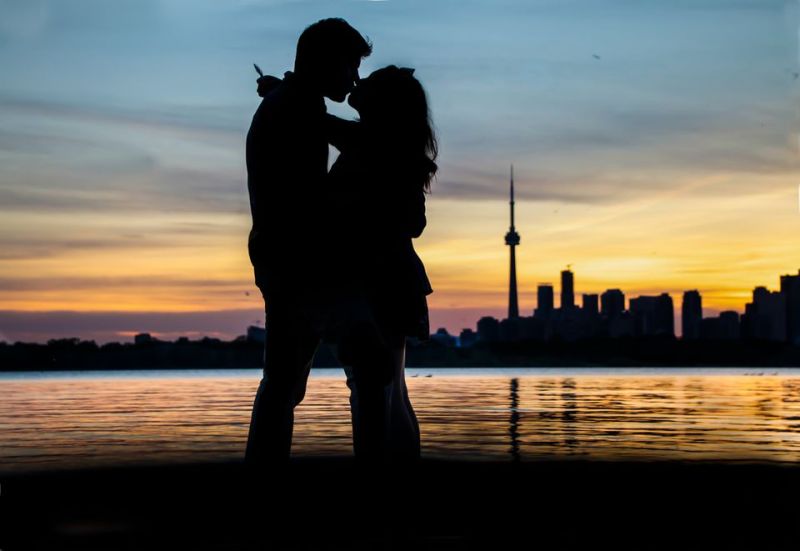 It's true when they say most of the best things in your area are places right around the corner. Tourist traps, though they are costly, can be fulfilling and quite enjoyable, especially if you've never done them before.
A tourist trip is one of the best things to do for anniversary if you want something close to home. Make a list of all of the top tier tourist attractions in your city and then make an itinerary of the ones you want to visit on your special day.
There are likely multiple types of museums, aquariums, and even the zoo. Have your partner pick two to three locations from the list and enjoy everything that your area has to offer.
✓

At-Home Anniversary Ideas

Sometimes, the best way to celebrate an anniversary is to stay at home. You won't have to spend a lot of money on these ideas, which is what makes them ideal for budget-savvy lovers.

However, they are equally as exciting as all of the other thoughts on this list, which is what makes them fantastic options for everyone.
1. Host a Pizza Night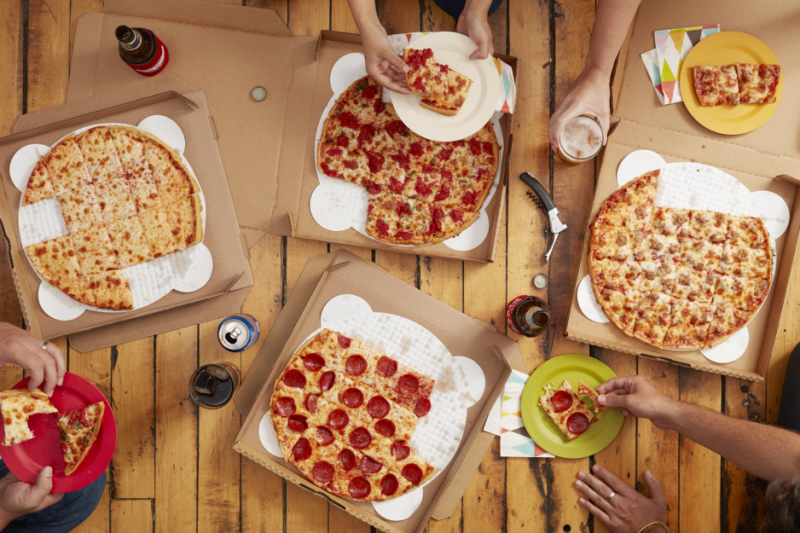 With this idea, you have the option of it being just the two of you, or you can invite a couple of your closest friends over as well. We especially love this idea if you have an anniversary that is close to a friend's anniversary.
Grab all of the ingredients that you'll need to make your very own pizzas from scratch and make your private dinner for the evening.
Pair the pizzas with fantastic bottles of wine for an elevated appeal and settle down at the dinner table, sharing your favorite stories from your relationship.
Cooking together can be a fun thing to do, especially if one partner is usually the one in the kitchen. You'll be able to make great food together as a team without having to visit a restaurant or even leave your house, aside from getting the groceries.
2. Plan an Anniversary Christmas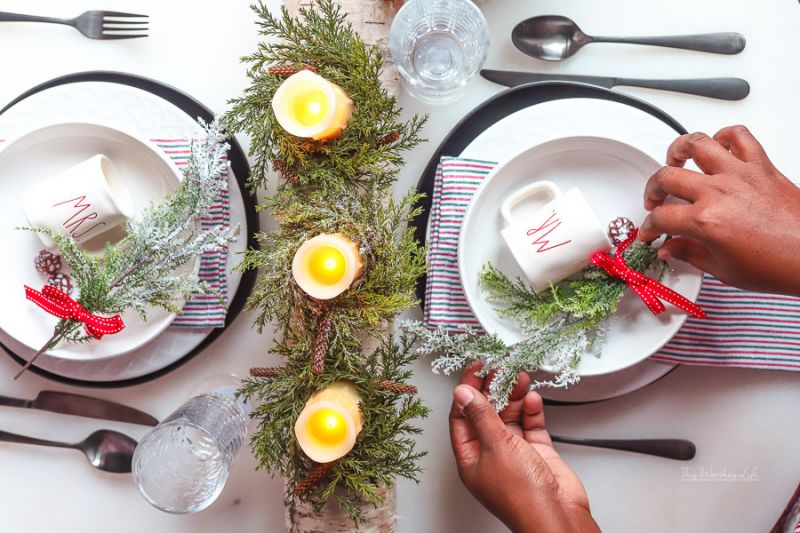 This idea takes a little more effort than the others we've discussed this far, but it's easily one of the more unique plans on the list.
Most people love Christmas, whether it's the joy of the season or the fact that they get to open a variety of presents. So, why not bring Christmas early?
Put up your Christmas tree and decorate it with your favorite mementos from your relationship.
You can make photograph ornaments, hang concert tickets with string, or even decorate using love letters you've written to each other in the past.
You can then order an assortment of gifts for each other, sticking to a specific price point, and wrap them as you would for Christmas morning.
We suggest planning this in advance and starting to prepare everything at least a week before your anniversary.
On the morning of your anniversary, cook a small breakfast for each other. You can then sit down and open all of your gifts.
A Christmas anniversary is a particularly good idea for a couple that loves giving each other small and unique gifts.
3. Buy a Pamper Session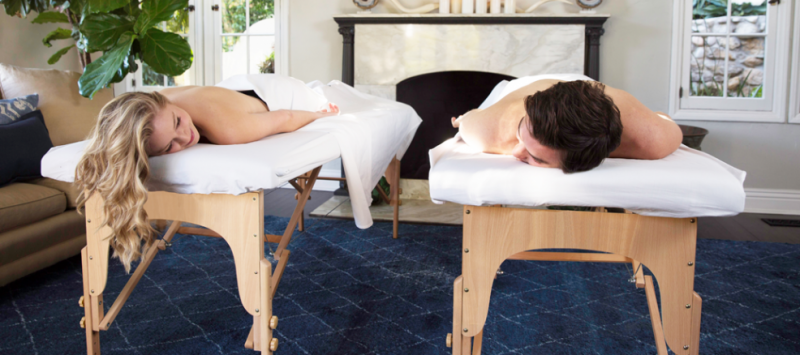 Who says you have to go to a salon or a spa to get the treatments you love? In today's day and age, most spas and salons have mobile employees that go to your house.
They offer anything from acrylic manicures to massages in the comfort of your living room. Buying a pamper session for you and your loved one that is based at-home is a luxurious experience you'll both appreciate.
It's a fantastic way to detoxify your body and decompress from the stress of your everyday lives. The best part is that you can pick the services a la carte or buy an entire package that includes everything you'd ever want.
You can even hire hairdressers to come to your house if your loved one has wanted to get their hair done.
Once your pamper session is complete, you can relax in your robes together on the couch and finish the night off with a movie and a drink.
4. Video Game Afternoon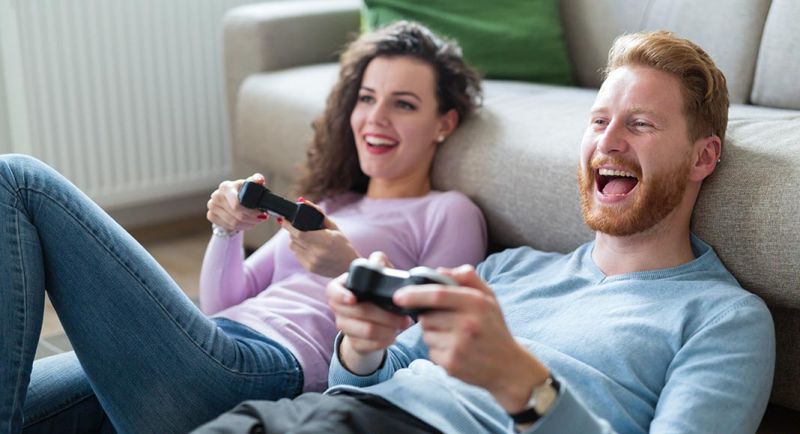 At times, one of the best ways to escape from day to day life is to immerse yourself into a whole other world.
Video games are the perfect option for someone looking to escape, which is why we love a video game day for your anniversary.
There's likely an assortment of games you either currently enjoy or loved to play as a kid. Instead of planning a board game afternoon, boot up your favorite console and spend the afternoon exploring or fighting mythical creatures.
From Call of Duty to Skyrim, there are multiple modern titles for you to enjoy. You can even go old school and opt for the Legend of Zelda or Donkey Kong.
Final Thoughts
When planning things to do for anniversary, you're going to want multiple ideas that inspire you to make the day as unique as it can be.
With these 16 options, you'll find the perfect things to do outdoors, at home, or even at attractions in your local area.
We guarantee your loved one won't soon forget this year's anniversary, as it will be the best one yet.
Pin for later