The Glamping ABCs You Need to Know
last updated:
Apr 10, 2019
1983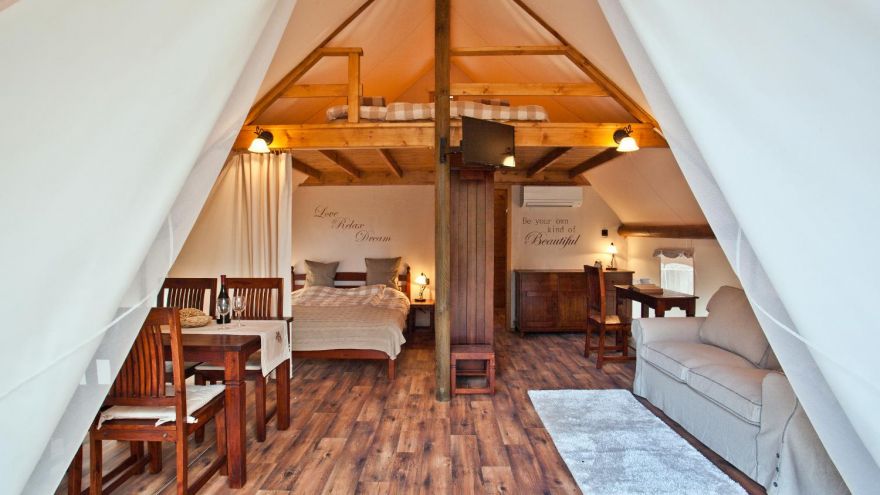 If you're the type of person that has always hated camping, you may be experiencing major FOMO, especially during the warmer seasons. The idea of sitting around a campfire with friends, enjoying drinks and s'mores, and telling scary stories are things that you've always wanted to experience. But, you're not interested in pitching a tent in the middle of nowhere and mingling with all of the bugs and animals.
We get it – camping is definitely not for everyone! Luckily, a new trend is starting to arise that makes camping more than a faraway dream, but more of a reality: glamping.
What is Glamping?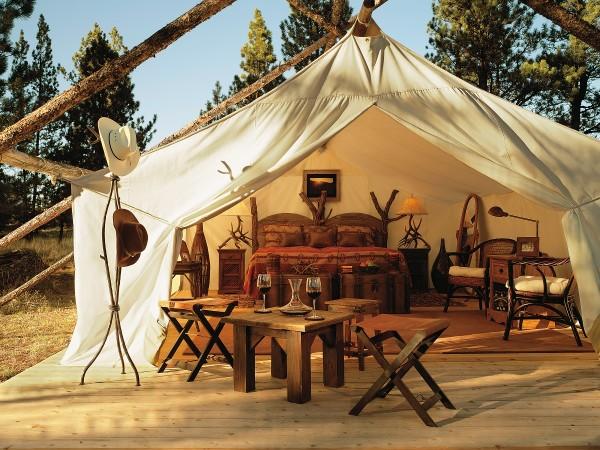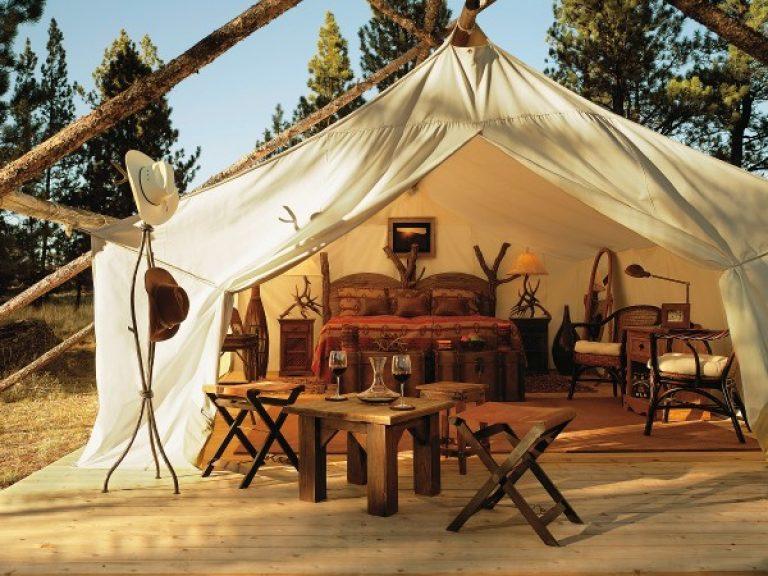 The basic definition of glamping is quite similar to how it's spelled; it's essentially glamorous camping. There's no worry about not having access to running water, cleanliness, and comfortable beds, because it's all included. It gives you the perfect experience of becoming one with nature but with the added glamorous benefit of being close to the amenities we love at home.
You won't ever have to worry about sacrificing luxury for being one with the outdoors. It doesn't matter if you decide to go glamping in a tree house, igloo, hut, villa, cabin, or yurt, because they're all equally as beautiful as one another and give you all of the added benefits of a luxurious trip far away from home.
How to Prepare for a Glamping Trip
The main idea of glamping is to create amenities that you don't have to prepare for. Meaning, as soon as you show up at the campsite everything should be readily available for you. As an example, you should already have a bed inside of the yurt or cabin, a mini-fridge, comfortable flooring, comfortable bedding, and more. The majority of people find it easiest to pack their clothes for the trip and that's all they need.
If you're the type of person that prefers to be over prepared consider these great tips for preparing for your first ever glamping trip:
Tip 1: Packing Entertainment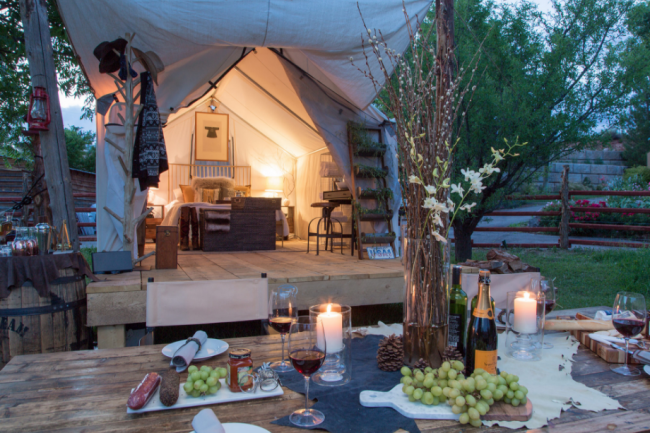 Depending on the level of luxury of your glampsite, you may or may not have access to a television but you will certainly have access to power. It's important that you take the time to pack some type of entertainment that can lull you to sleep at the end of the day or keep you entertained when there might not be anything to do during a rainy afternoon.
You can easily find portable DVD players and video game units that are designed to give you the ability to enjoy your favorite films and games even when you're away from home. The best part is you won't have to worry about dead batteries as you can easily recharge the unit whenever you see fit.
Tip 2: Planning Your Outfits
The next tip is to make sure that you take the time to plan your outfits for the entire time you're going to be away. Remember, you're not going to be forced to stay in a lackluster tent for the entirety of your trip. You're going to have access to a shower and at times, facilities to wash your clothing. Depending on the extra amenities included at your glamp site you will want to pack accordingly.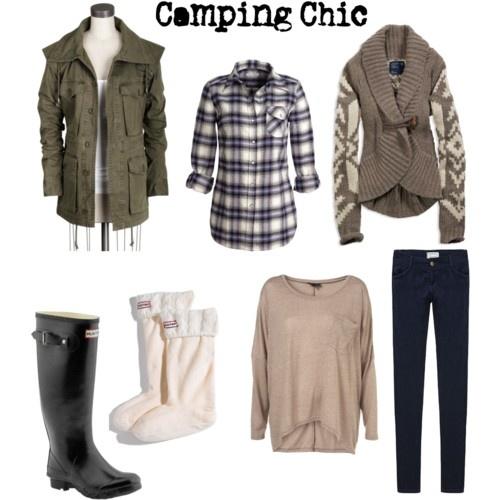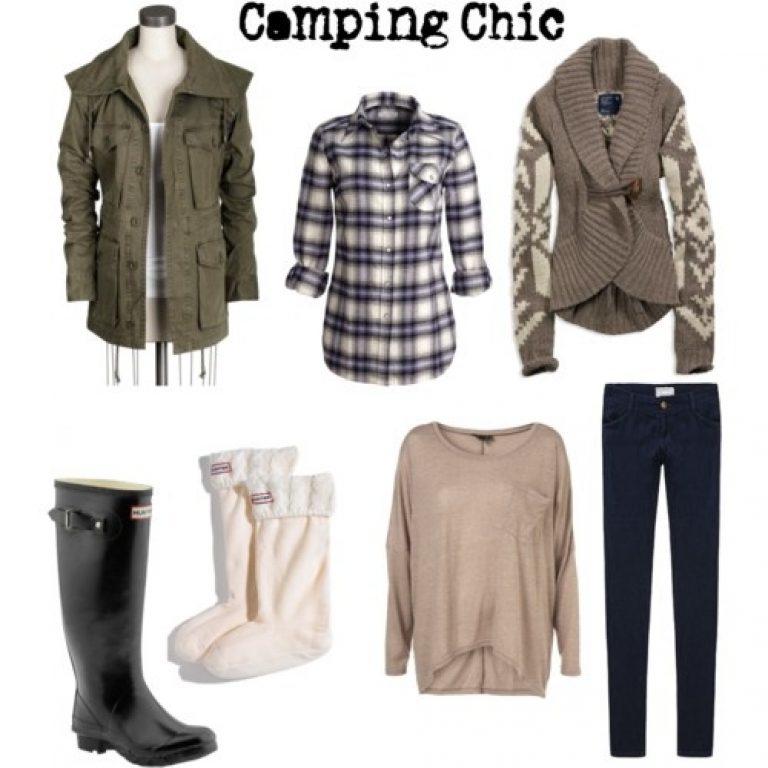 What is certain is you will be able to bring all of your favorite articles of clothing, instead of focusing on things that are simply functional. For example, you can bring your favorite sweater instead of trying to pack a sweater that is warmer than it is fashionable.
Tip 3: Make Activity Plans
If you're traveling far away from home it can always be a great idea to talk to the host of your glamping amenities and ask about any interesting locations in the immediate area that you have to check out. The whole point of getting out into nature is to spend time outdoors but you'll want to make sure you have access to entertaining activities during your stay.
There may be interesting hiking trails that you can go through or perhaps a local historic monument that you can learn about. Remember, it's always best to stay open to ideas as you can have some of the best experiences of your life.
Tip 4: Don't Be Afraid to Be Spontaneous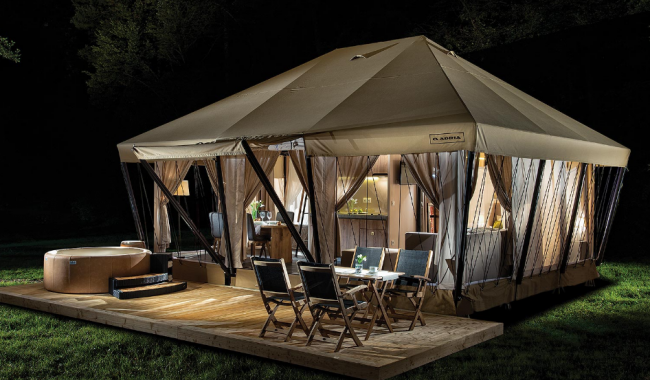 Though it can be quite beneficial to have a list of things that you need to see, it's also a great idea to be open to a little bit of spontaneity. One of the main things people say they love about regular camping is that they feel free to do whatever they want in the beauty of nature. When you go glamping there's more structure, such as not being able to pack up your campsite and move further along a river or deeper into the woods.
If you're looking for the greatest outdoor experience possible, don't allow yourself to fall into the routine of sticking to plans. Instead, it can be better to just go with the flow and experience everything that comes your way.
Tip 5: Bring a Map or GPS
Even though glamping would typically mean you'd have access to WiFi or some type of internet connection, the further out you travel, the less reliable the internet will become. If there's one important tip that you should follow whether you're going traditional camping or glamping, it's to bring a map or a reliable GPS device. For the more spontaneous travelers, it's a necessity in the event that you find yourself traveling off of the beaten path in an area you've never had the pleasure of visiting before. For others, it's just a matter of being safe while you're away on vacation.
Camping isn't something that everyone can enjoy, especially women and men who prefer to be in the sanctity of cleanliness and comfort. In order to give people the experience of being in the outdoors without having to sacrifice the convenience of luxury, glamping was created. As an activity that has risen in popularity over recent years, there are dozens of locations in your immediate area that you can possibly visit to glamp. It's a great activity for the whole family and can help you to get away from the everyday stresses and difficulties.
Pin for later