We've Ranked the Top 5 Best Hot Starbucks Drinks Ever!
last updated:
Oct 28, 2020
34882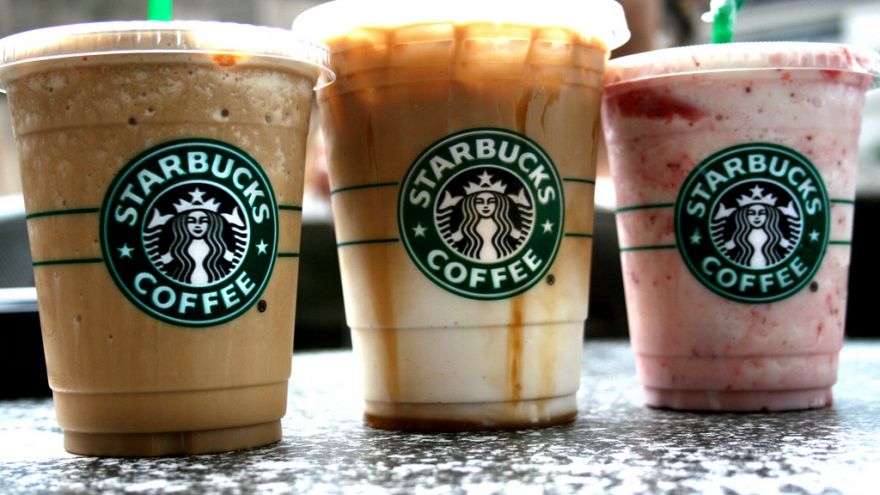 As one of the most popular coffee chains in the world, Starbucks seemingly has an endless menu of drinks that you can customize in any way you choose. For example, you can order a traditional white hot chocolate and add dozens of flavored syrups and a mountain of whipped cream, if you choose. With that being said, it can be difficult to choose the best drinks simply because there are so many to choose from.
To ensure we were able to get the clearest idea of the best hot Starbucks drinks to ever be completed, for the sake of this "study" we didn't customize any of the beverages and drank them just as the coffee mogul intended us to. Next time you and your friends are looking for a great drink to keep you warm or wake you up in the morning, consider these 5 phenomenal hot Starbucks drinks ever.
Our Selection
5. Flat White
For the coffee lovers that aren't a fan of all of the bells and whistles, such as an overload of sugar and sprinkles, you're surely love the flat white. During the holiday season, they also offer a specialty blend of espresso called the "Holiday Flat White".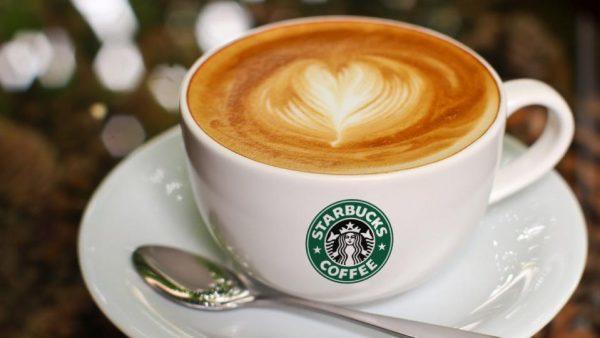 There are plenty of people who love the striking contrast between the taste of milk and the bitter espresso, helping to offer the cleanest finish after every sip. The best part is a grande typically comes in at 220 calories, depending on the type of milk you choose. Starbucks typically combines whole milk with their ristretto shots to create the perfect shot of caffeine.
Our only recommendation is to make sure that you don't drink it right before bed, otherwise you're going to find it incredibly difficult to get any type of rest.
4. Pumpkin Spice Latte
For all it's worth, the pumpkin spice latte is by far one of Starbucks' most notable drinks but we would say that there are plenty of other hot beverages you might enjoy more. Although it can be great to have a quintessential coffee to turn to once the weather starts to get cold and everyone pulls out his or her fall wardrobe, it is a drink that offers an abundance of sugary sweetness as a result of the pumpkin flavored syrup.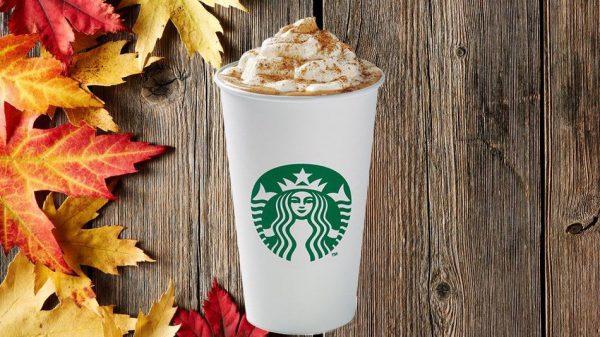 With that being said, we've also tried PSL's from a variety of other establishments and none hold a candle to Starbucks', especially if you aren't the type of person who enjoys drinking a cup full of sugar. Moreover, you'll love how they've changed the recipe over the years by removing any types of artificial flavoring and added the tasteful pleasure of pumpkin puree.
3. Maple Pecan Latte
As another phenomenal Fall/Winter flavor to take advantage of, the maple pecan latte is a delicious and smooth treat to help you get your daily dose of caffeine first thing in the morning. With a taste that is relatively similar to a nutty fudge, it's essentially like a dessert that you can enjoy throughout the day.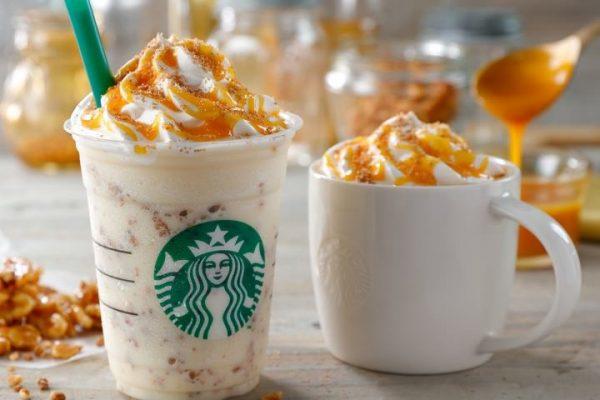 Each sip will give you a punch of maple flavor with a smooth and reliable nutty coffee finish, engulfing your taste buds in everything that is meant to accentuate the delicious nature of fall. The best part? It actually tastes like coffee instead of a conglomeration of different sugars and sweeteners that take away from the natural flavors of the drink. In all honesty, there are plenty of Starbucks enthusiasts that prefer to order this drink to the pumpkin spice latte.
2. Hot Chocolate
It's important to remember that not everyone enjoys coffee and there are plenty of people in the world that can't physically handle caffeine, but that's not a reason to avoid Starbucks all together, especially as they have some of the best hot chocolates in the world.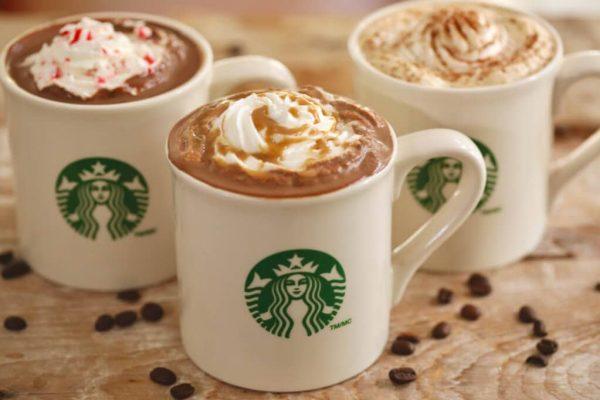 Over the years, the coffee chain has expanded their available hot chocolates to incorporate flavors such as snickerdoodle, white chocolate, and salted caramel. There are seemingly just as many specialty hot chocolate drinks as featured coffee items that you can order throughout the year.
One of the things that we loved most about the traditional hot chocolate from Starbucks is that it doesn't overwhelm your senses with a thick and gooey milk chocolate taste. Instead, it's more of an enveloping rich chocolate taste that certainly doesn't under or overwhelm your taste buds.
1. Teavana Chai Tea Latte
With the perfect combination of crisp and refreshing cinnamon and subtle yet sweet steamed milk, the Teavana chai tea latte is easily the single best beverage that you can order from Starbucks. The only concern you may have is that it isn't packed with espresso or coffee, but instead black tea, which can offer just as much caffeine.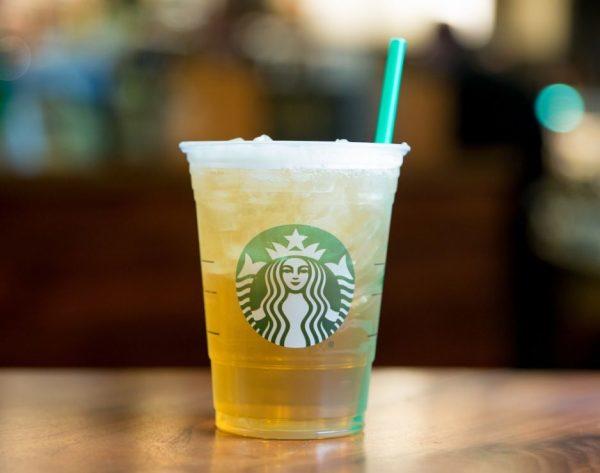 The main reason as to why we love the chai tea latte is because it is a healthier alternative to most of the other caffeinated beverages on the menu that are made with the help of whole milk and syrups. In addition, there's nothing better than a hot cup of tea on a strikingly cold morning. The ideal layer of foam helps to create a soft pillow with every sip that only adds to the luxury of the drink. Plus, it's relatively inexpensive, as it doesn't include espresso in its recipe.
The 10 Starbucks Products To Buy To Save On Your Coffee Addiction!

As someone who enjoys visiting Starbucks on a regular occasion, buying drinks directly from your local café might not be the most cost effective idea. Alternatively, you might just be a Starbucks aficionado that wants to show your support for their brand. Regardless, there are plenty of different Starbucks related products that can show off your support, help you to make your own handcrafted drinks, and still give you the unique coffee flavor you've come to love.
Below is a list of 10 great Starbucks products for a real coffee lover.
Starbucks Mocha and Vanilla Frappuccino's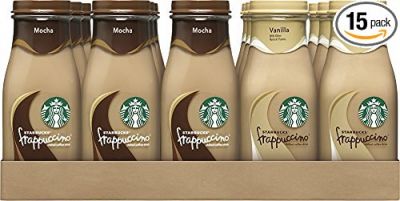 Arguably one of the most popular cold drinks that Starbucks has to offer, their mocha and vanilla Frappuccino's are not only delicious, but also the perfect way to cool down on a hot summer day. With that being said, there's no need to worry about traveling to your regular Starbucks for one, as you can buy them and have them in your fridge ready and waiting. Although these premade frappes don't come with the slushed ice, they are still required to be refrigerated which gives you the same smooth flavor that you've come to love.
Breakfast Blend (Medium Roast) K-Cup Pods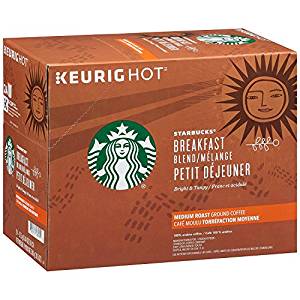 Nearly everyone owns some type of coffee machine, particularly if you're an avid coffee drinker and if you happen to own a Keurig, you should certainly consider taking a look into Starbucks' K-Cup pods. Their Breakfast Blend is surely one of the more popular types of coffee you can order, and with the use of the K-Cup pods, you can make a pot or a single serving of coffee with ease.
Starbucks K-Cup Variety Packs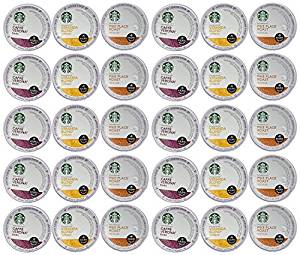 The K-Cup variety packs are identical to the above-mentioned Breakfast Blend K-Cup pods, but with more of an exciting selection. These pods are filled with the perfect amount of coffee for either 8 or 10 ounce cups and they're incredibly convenient, as all you have to do is pop them in your Keurig brewer, wait for the coffee to be made, and then be on your way.
With little to no hassle and relatively no mess (especially when compared to a traditional percolator), they are a great option. There are plenty of different Starbucks K-Cup pods to choose from ranging from their Tazo teas to their dark roast coffees.
Double-Shot Espresso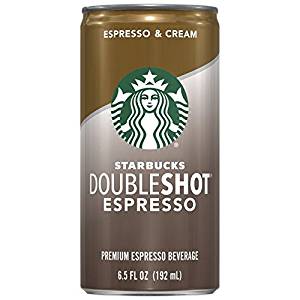 If you prefer espresso over a traditional cup of coffee, you're certainly not alone! There are plenty of people that would rather get their caffeine quickly rather than sip on it throughout the day, which is why we love the Double-Shot Espressos from Starbucks. Designed similarly to the at-home Frappuccino's (aside from the fact that they're in a can instead of a glass container), you can have premade Starbucks branded espresso at your disposal at any time of day.
Strawberry Lemonade VIA Refreshers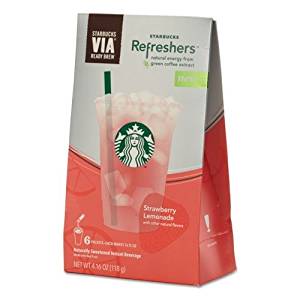 There are plenty of people who go to Starbucks without any intention of buying espresso or coffee and simply want a delicious treat to cool them down and tingle their taste buds. This is when the VIA Refreshers come into play as they give you the ability to create delicious juices at home with little to no effort, especially as the flavor crystals are already designated in separate pouches recommended for a single serving. We particularly love the Strawberry Lemonade VIA Refreshers because they're not overtly exotic and still delicious.
Starbucks Disposable Paper Cups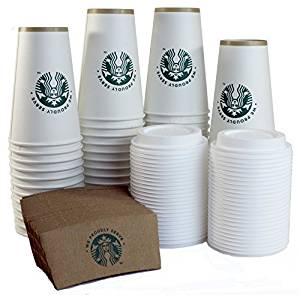 Not everyone is interested in putting the money into a tumbler, especially if you're forgetful and don't have the time to wash your tumbler in the morning before work. This is when you're going to want to be able to reach for a hot-safe paper cup with the iconic Starbucks logo emblazoned on the front. In this kit you'll not only receive the cups, but also drive-safe lids and sleeves to keep your hands protected from extremely hot fluids. No matter if you're a coffee lover or a tea enthusiast, you'll love having access to disposable cups.
Starbucks Verismo System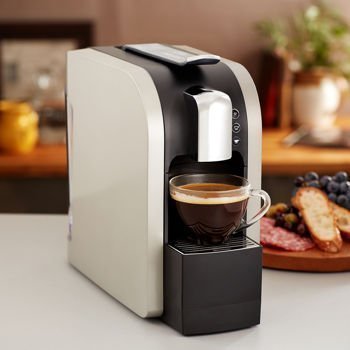 Keurig machines certainly can be a convenient appliance to have at home, but their main fault is they cannot create espresso, which is essential for all of the best Starbucks drinks on their menu. With the help of the Versimo System, you'll be able to brew Starbucks coffee and espresso with ease right in your very own home. The system offers an extensive list of features ranging from dual-pressure technology and Swiss engineering, not to mention you can brew literally anything from milk to tea in a single system.
Starbucks Caramel Flavored Syrup

Are you a fan of hot and cold caramel macchiato's but you can't seem to achieve the perfect flavor, even with premade coffee pods? This is because you don't have the original Starbucks syrups at your disposal, specifically the caramel flavored syrup. It can be a phenomenal boost to different drinks ranging from hot chocolate on cold winter nights to iced teas on warm summer days.
Starbucks Vanilla Flavored Syrup

Identical to the caramel flavor, having vanilla flavored syrup can be even more beneficial, especially for people who have a particular sweet tooth. You'd be surprised to learn that vanilla syrup is used in relatively every drink ranging from Vanilla Bean Frappuccino's to mochas. With a few pumps, you'll be well on your way to becoming a professional barista.
Stainless Steel Tumbler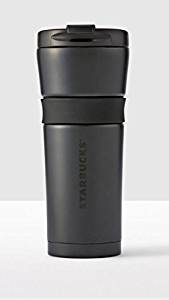 Of course, as a true Starbucks fan you're going to need access to a tumbler that you can use on a daily basis that is also designed to keep your hot beverages as hot as possible. The array of stainless steel tumblers from Starbucks is impressive, especially as they offer dozens of different designs to fit perfectly with your aesthetic.
How to Find the Best Hot Starbucks Drinks
Now that you have an idea of our top 5 picks from Starbucks' menu of hot drinks, it's time for you to not only try our favorites but to find your own as well. Remember, when it comes to Starbucks coffee you have complete control over the flavors included in the drink and you essentially have the ability to create a brand new drink they might not even offer on the menu.
From an assortment of different teas to rich and succulent espresso, there certainly isn't a shortage of hot drinks for you to choose from when it comes to this coffee shop. Not to mention they also have dozens of cold beverages that are equally as delicious and refreshing for the warmer months of the year.
Pin for later