Our Top 5 Birthday Cake Ideas!
last updated:
Apr 09, 2019
6406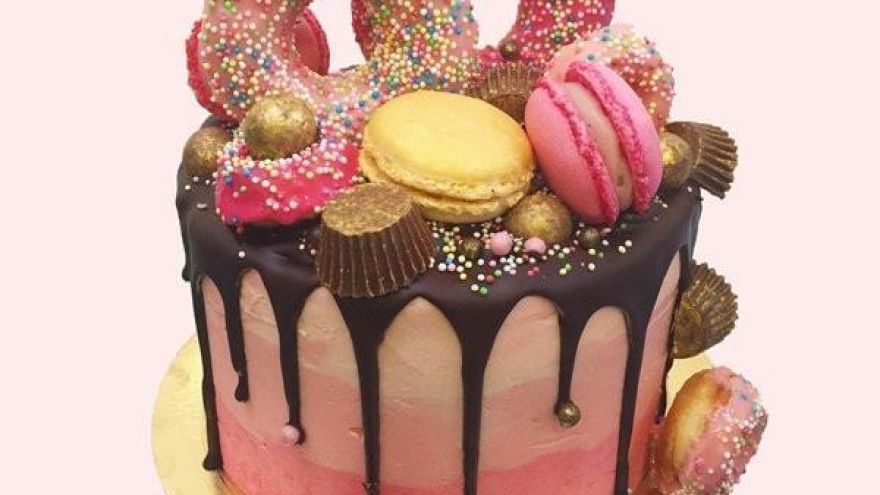 Everyone in the world has been excited for his or her birthday at one point or another. On the other hand, if you haven't, at least you've been able to appreciate your birthday cake. Whether you're planning a great party for a friend or family member or if you're just in the mood for some delicious treats, consider making the greatest cake you could possibly get your hands on.
Although it might take a little more than boxed cake mix and prepackaged icing, the guest of honor will surely appreciate the time and effort you put into the project. No matter if you're baking for a boy or girl, man or woman, below are five of the most stellar birthday cake ideas to make your next event one to remember for years.
1. Cupcake Cake
As something that most would assume would be common knowledge, you'd be surprised at how many people still don't take advantage of the benefits of cupcake cakes. They're essentially the perfect way to make sure everyone gets a reasonable portion of birthday cake without overwhelming their bodies with sugar, making it the perfect addition to children's parties.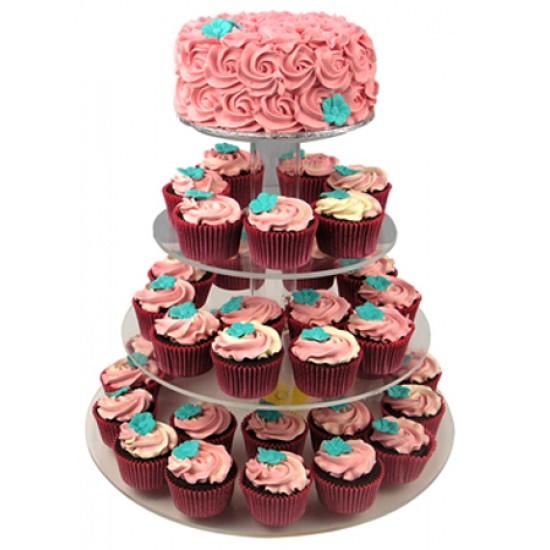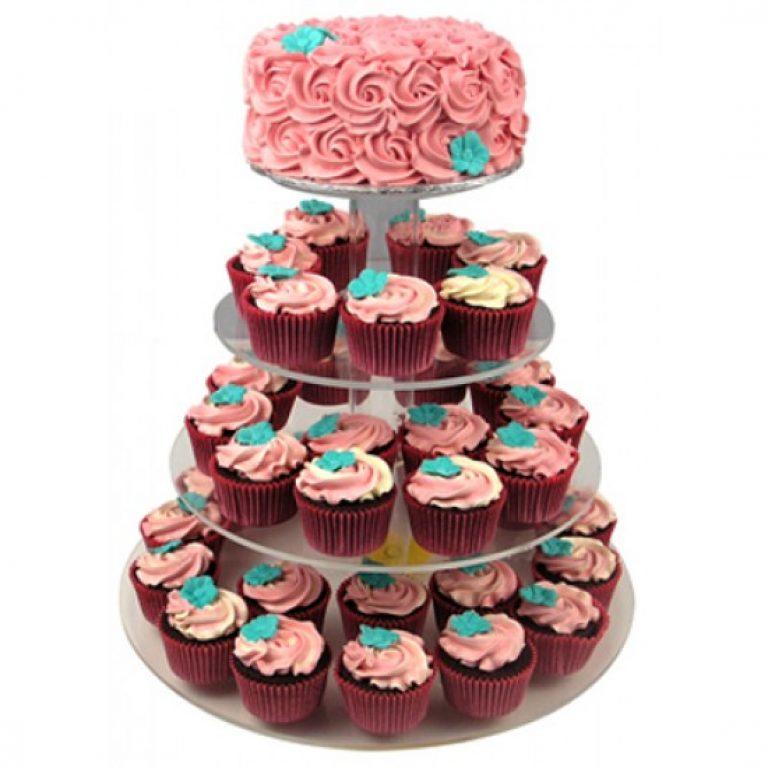 Cupcake cakes are also incredibly easy to assemble and far simpler to bake than your traditional cake. All you need to do is make sure that you purchase cupcake tins and enough icing to cover all of the treats. You even have the ability to decorate them any way you desire.
A few unique cupcake cake decorating ideas include:
Attaching miniature balloons to toothpicks
Adding "Happy Birthday" cupcake banners
Using traditional candles to signify the age of the birthday boy or girl
2. Deconstructed Naked Cake
As a trend that has seemingly caught on far faster than most people thought it would, deconstructed naked cakes tend to be the birthday cake of choice for hip celebrants. The best part is that as the baker, you can put little to no effort into icing! But, it is important to remember that since the cake won't have a lot of icing to hide any imperfections while baking, the cakes need to look as close to perfection as possible.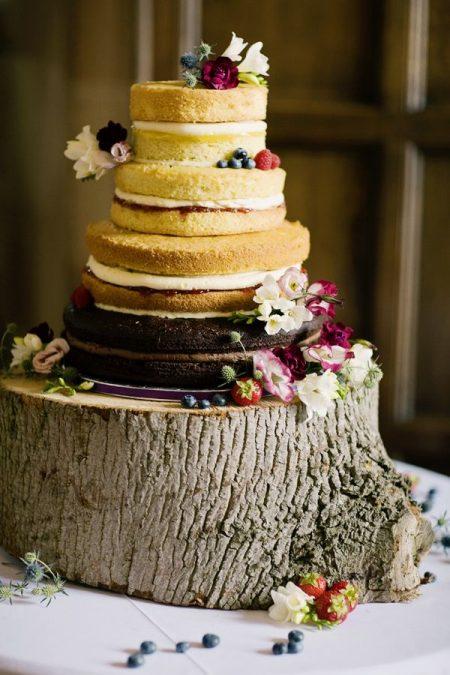 With a deconstructed naked cake there is typically icing in-between the layers and icing on the very top of the cake, though none on the sides. You can then decorate the top of the cake with a nice "Happy Birthday" slogan or a couple of beautiful flowers to really add to its aesthetic. On the other hand, if your birthday person is more minimalistic and simple, you can stick to just the cakes and the icing.
When it comes to a naked cake, presentation is everything, so ensure that you put a lot of effort into the appearance of the final product.
3. Homemade Funfetti Cake
Who doesn't love the idea of fun and games on their special day? There's no better cake than a funfetti cake because it's equally as strikingly beautiful as it is delicious. You don't even need to worry about buying premade store bought cake mix with sprinkles in it as you can make your own at home! All you need to do is buy sprinkles of various colors (or coordinated colors based on the theme of your party) and add them to a vanilla or chocolate cake mix.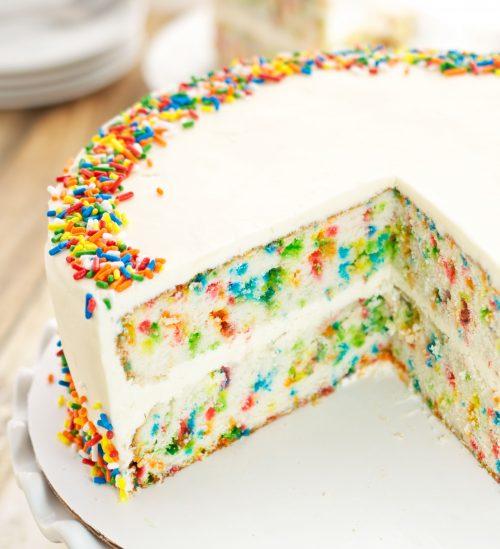 The best part about funfetti is you can both use it in a deconstructed naked cake where all of the sprinkles are exposed or you can ice the cake and leave the sprinkles for an interesting surprise inside. It surely accentuates the idea of having a great time for a birthday with little to no effort.
4. Edible Toppings
No matter what type of birthday cake you're baking, relying on edible toppings could be the greatest idea you'll ever have. Not only does it help to save time when you need to cut the cake for serving, but it also adds a stunning appeal that is 100% edible. There are dozens of different things you can use as edible toppings.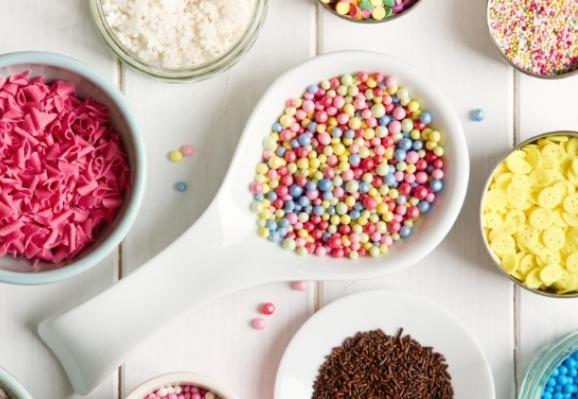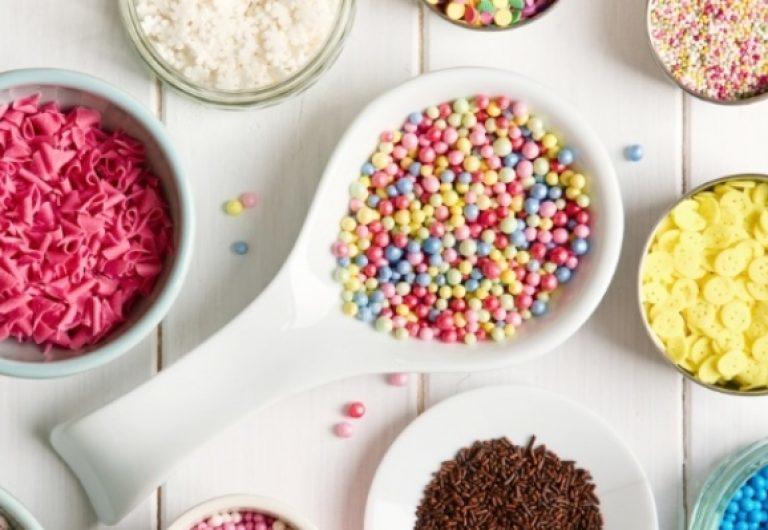 For older celebrants you can add a beautiful fruit glaze with chunks of fruit on the top of the cake such as strawberries or peaches. Younger birthday party attendees would love miniature designs made out of fondant or chocolate placed in molds. Alternatively, for the more courageous decorators, you can use parchment paper and sprinkles to create stencils for beautiful artwork on the top of the cake.
If you're interested in reducing the amount of waste after a party, edible toppings are a sure-fire way to make sure all of your guests eat everything!
5. Rainbow Sprinkle Cakes
Similar to funfetti, rainbow sprinkle cakes are a phenomenal option, especially for kids. There's nothing that gets children more excited than seeing a plate seemingly full of sugar right in front of them. One of the hidden advantages to rainbow sprinkle cakes is they help to hide any imperfections not only in your baking, but in your icing as well. The only downfall is it might take a little more time than you had bargained for to ensure the sprinkles sit perfectly on the cake.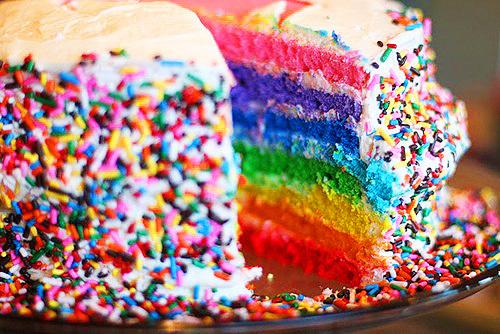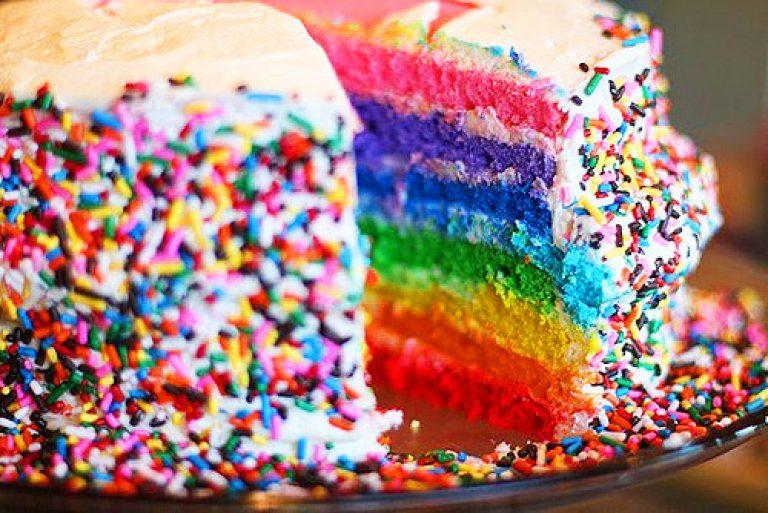 Ideally, a rainbow sprinkle cake should be entirely iced in vanilla icing to help accentuate the aesthetically pleasing colors of the sprinkles you choose. You will then need to ensure that the sprinkles are placed absolutely everywhere, leaving no section of the cake untouched.
Rainbow sprinkle cakes make it easier to customize your baked goods to the theme of your party as you can find sprinkles in relatively any color combination you desire. You can even find various shades of a single color to create an ombre appearance. All you need is a cake, icing, and a little bit of creativity!
Birthday cakes are the perfect end to any special event and if there's one thing your guests will remember until next year, it's the cake you made. With the help of these 5 easy DIY birthday cake ideas, you'll be well on your way to becoming your family's "professional" baker. Moreover, your cakes will be equally as beautiful as they are delicious.
Pin for later