This product is listed here: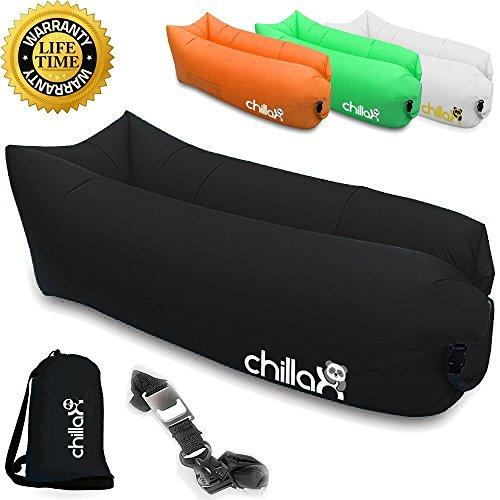 ChillaX Inflatable Lounger Bundle
One always needs a good place to sit when venturing the outdoors. Whether at the beach, on a camping trip, or even rocking along to some great music at an outdoor music festival, the ChillaX Inflatable Lounger is the answer for convenience, affordability, and comfort, all in one!
This is one of the easiest airbeds on the market to set up. Simply unclip, unroll, and wave it around a couple of times, and Voila! You can expect the chair to reach its full inflation in under one minute, and you can feel like a total magician while doing it. The ChillaX lounger requires no pump and is super lightweight. Rolled up and inserted inside the nylon carrying case it comes in, the bag weighs just under four pounds, making it easier for you to carry around throughout the day. Great gift for campers and estival goers!

Detailed information about ChillaX Inflatable Lounger Bundle
Relax in completely innovative material. The ChillaX lounger has been designed to withstand any terrain you may find yourself dealing with, from rough sand at the beach to sharp rocks in a field. The water repellent material has also been masterfully designed to float on water, allowing you to have the coolest pool floatie there is! Three stitched pockets strategically placed around the lounger and you've got places to hold your phone, your book, and your drink!